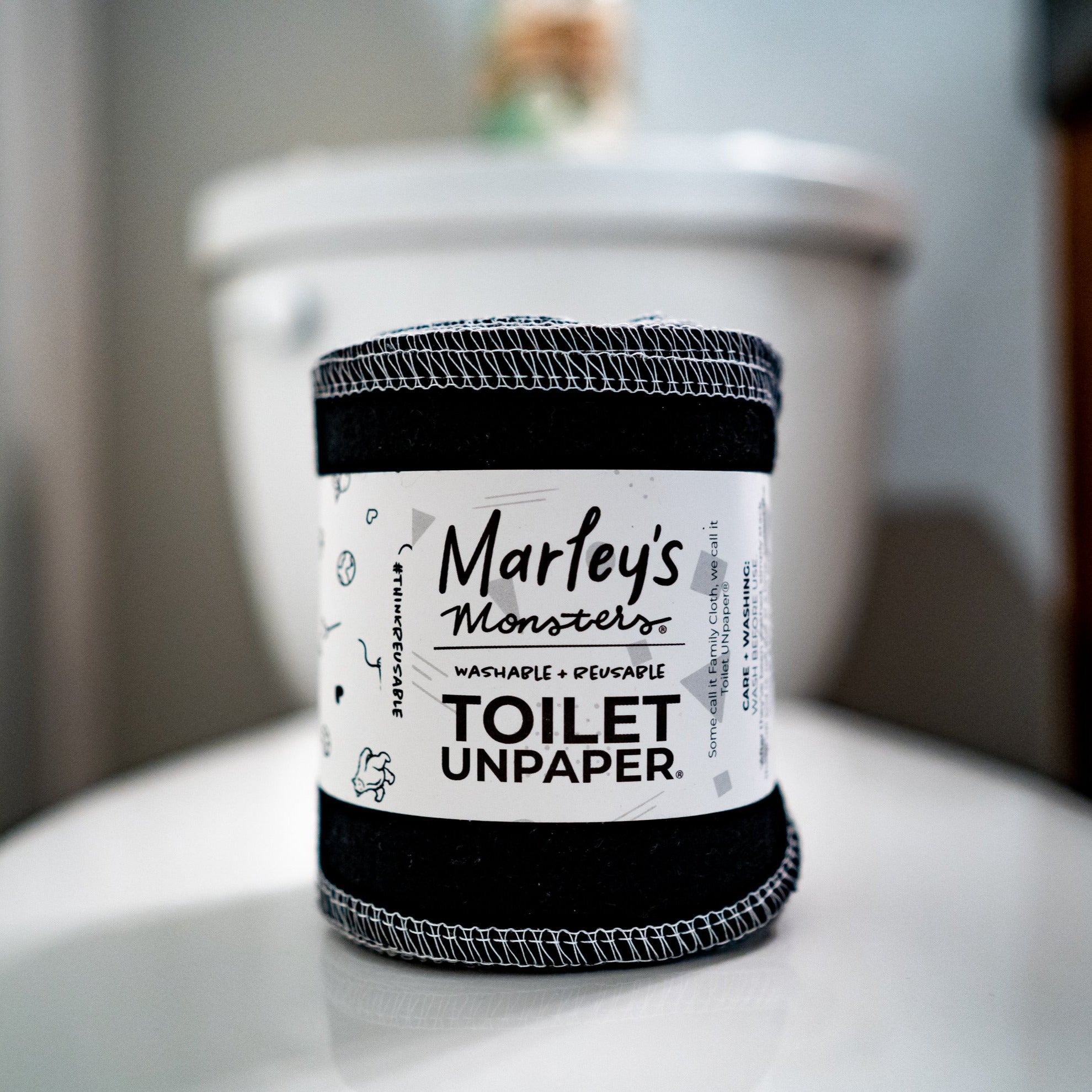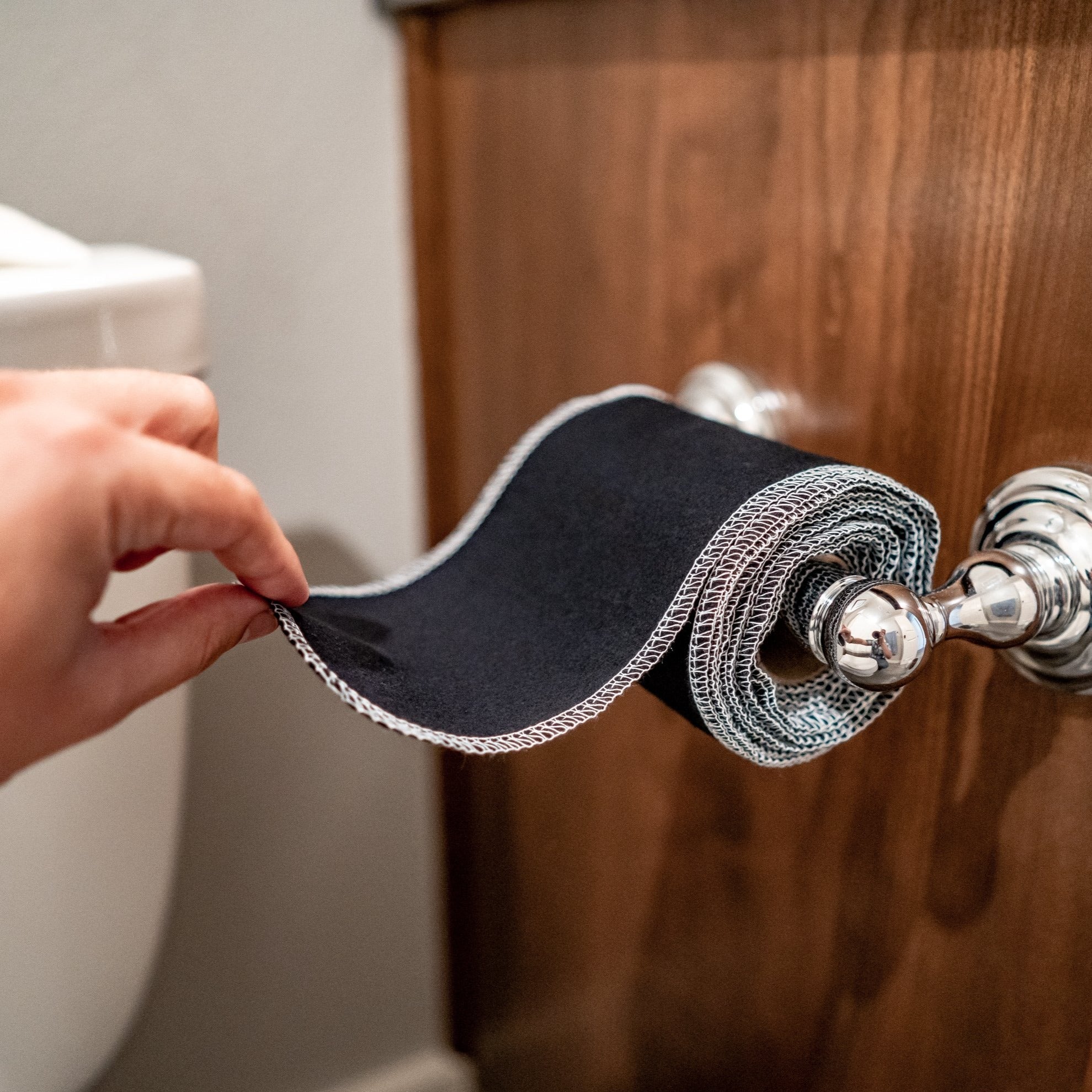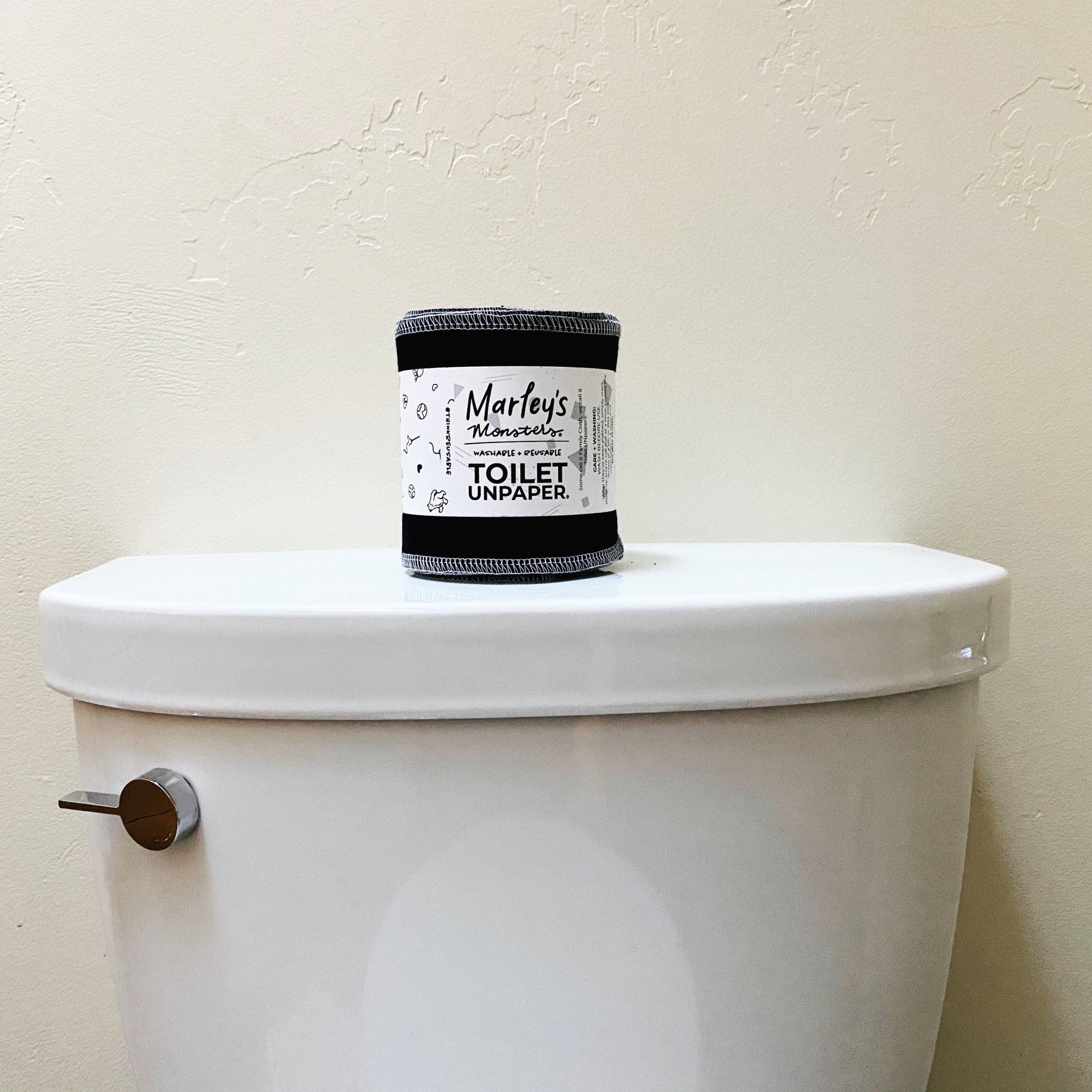 Toilet UNpaper® Roll: Black
Toilet UNpaper® is 100% cotton flannel, reusable toilet cloth for all! Yes, we said it - reusable toilet paper.
Toilet UNpaper® is reusable toilet paper that replaces the need for disposable options.
INSTRUCTIONS UPON RECEIVING:
Remove label and wash stack of Toilet UNpaper®. Once dried, re-stack and roll one at a time onto tube. For more information on rolling, see our tutorials here.
This listing includes 24 Toilet UNpaper® strips paired with a 4.5" recyclable Kraft Paper tube. The roll is the perfect size to fit on your existing toilet paper holder.

Each strip measures approximately 4.5" wide x 12" long (About 3 paper squares long)
Toilet UNpaper® strips are single ply - 100% cotton flannel
Edges are sewn for durability and to prevent fraying
Absorbency is increased after the first few washes. Toilet UNpaper® strips will shrink just enough to fit your roll perfectly
PROPER CARE - WASH INSTRUCTIONS
DO NOT FLUSH TOILET UNPAPER® - Collect the dirties in a bin or Wet Bag, wash every 2-3 days and DON'T FLUSH! After they've been washed, simply stack them up and re-roll one at a time.
Machine wash hot with like colors. Tumble dry low or air dry. *pre-soak with vinegar/cleaning solution as needed and use detergent of your choice.
Handmade by Marley's Monsters in Eugene, Oregon