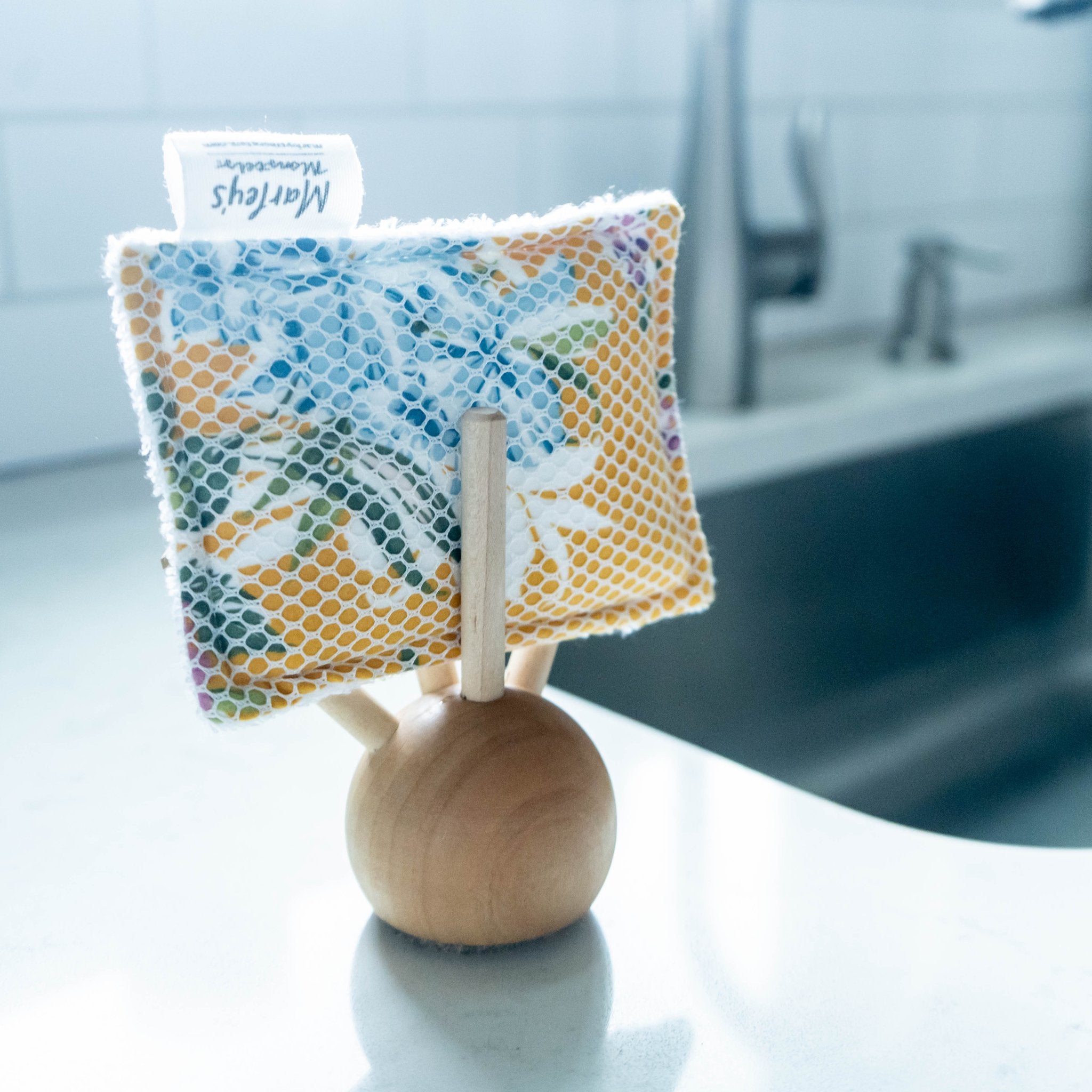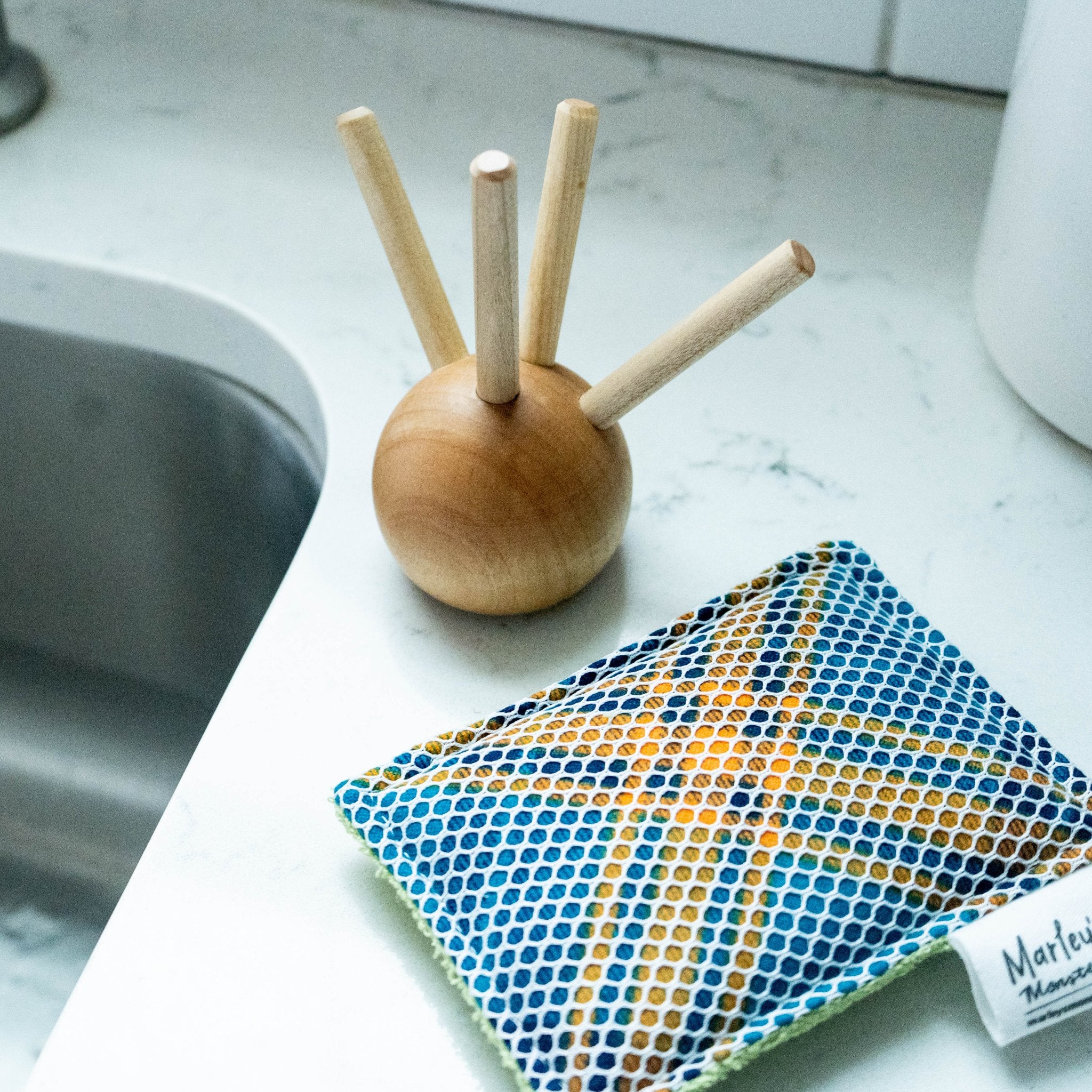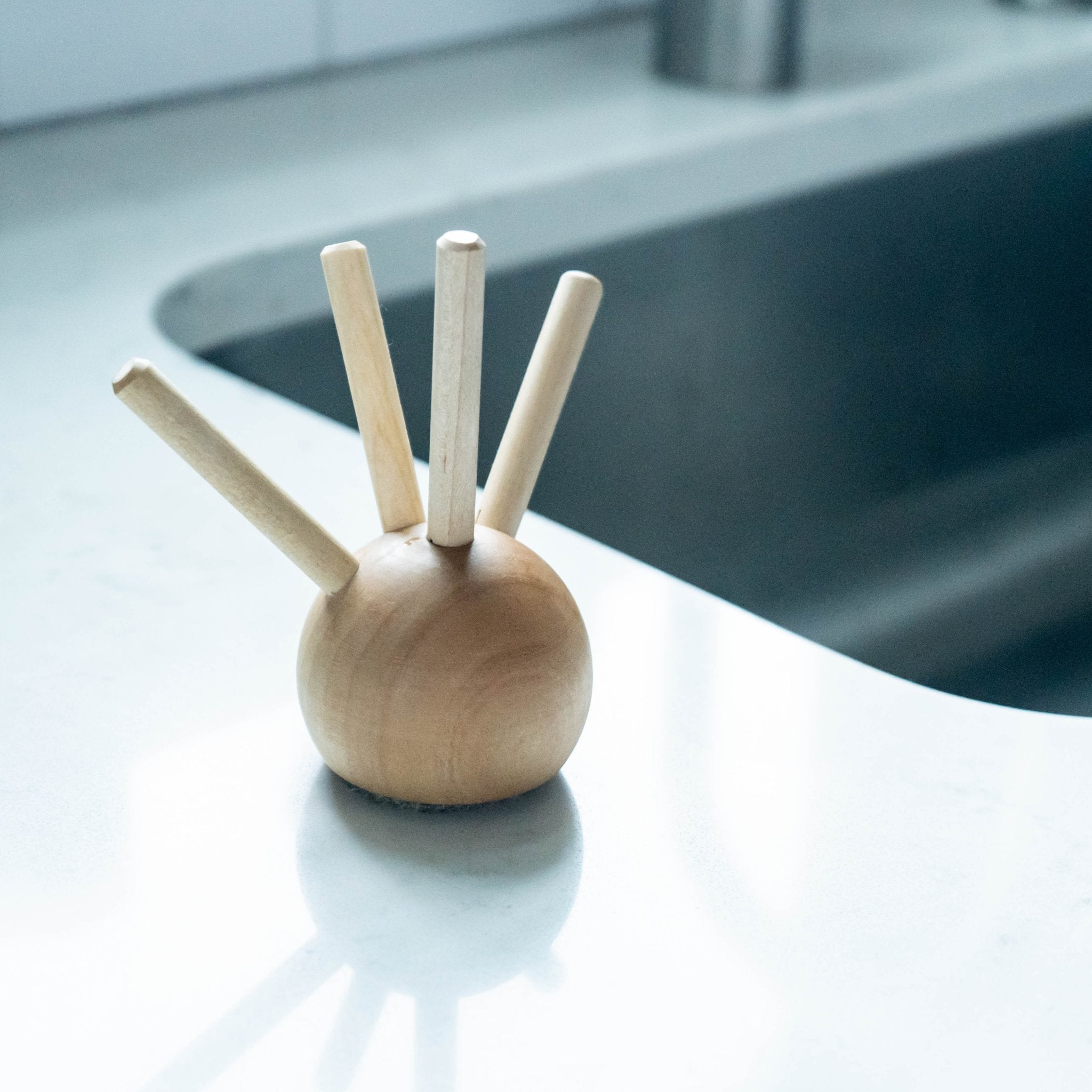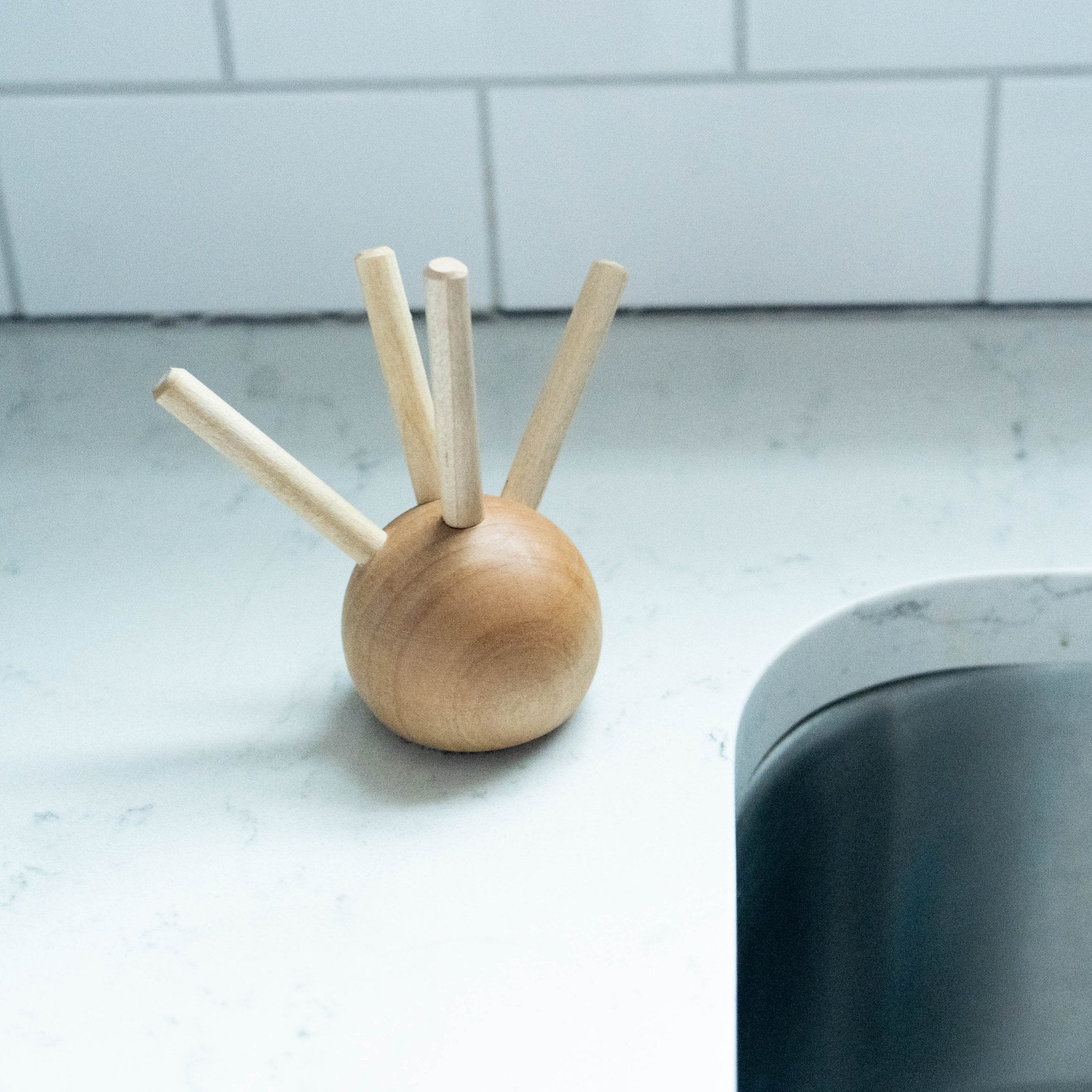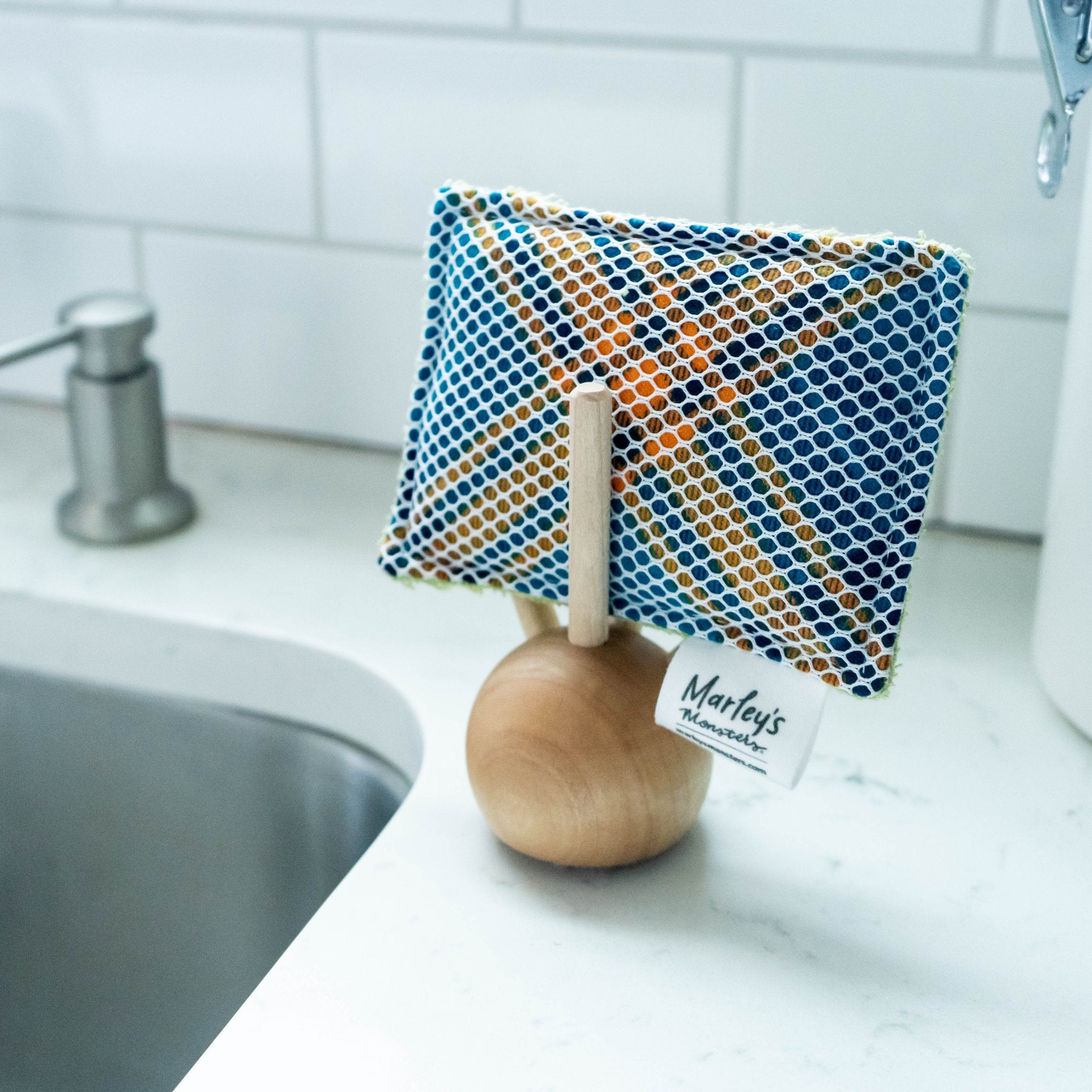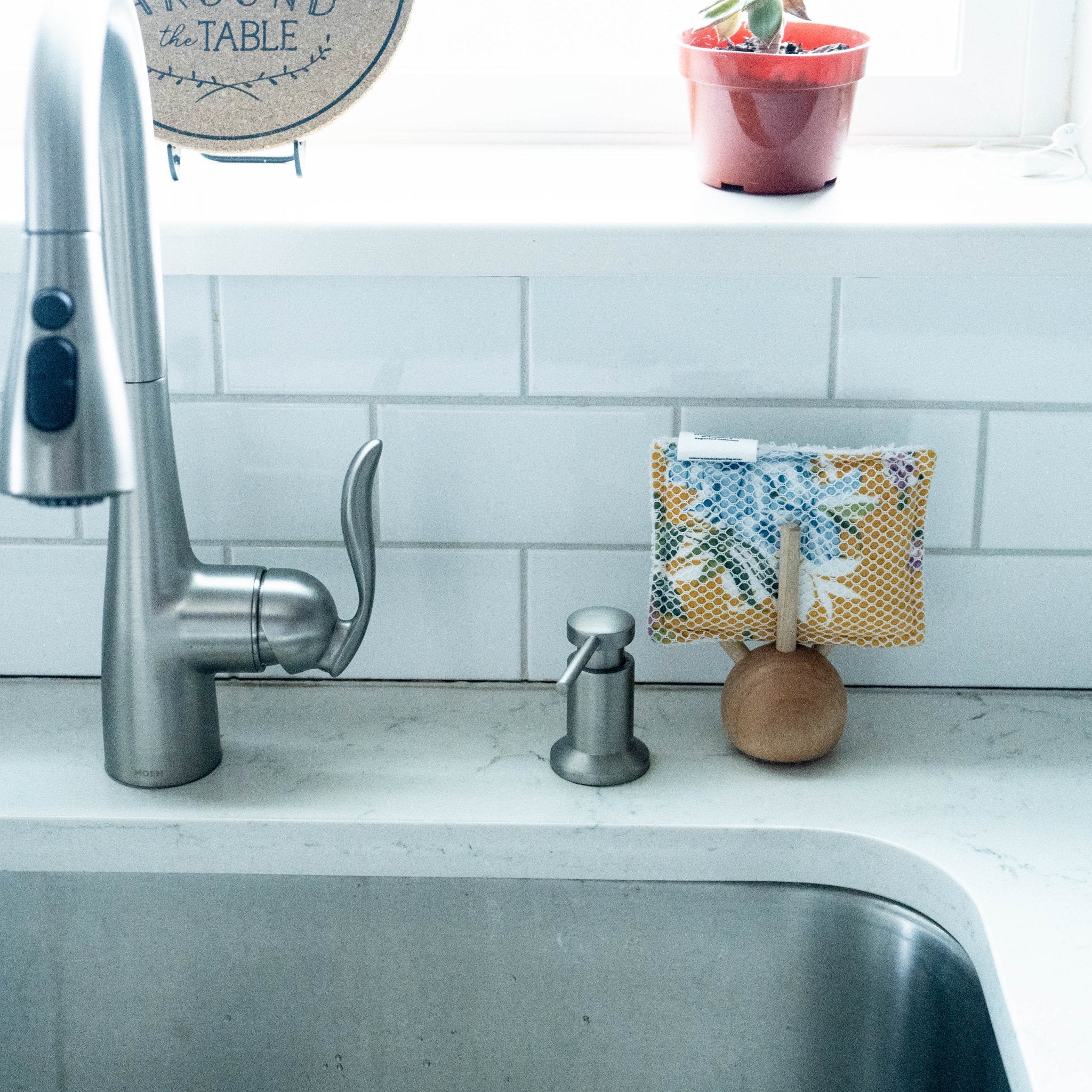 Meet the Sponge Bug! Our unique sponge holder is 100% wood and serves as a unique way to dry and show off your Washable Sponge and other reusables. Made from USA grown hardwood with 4, (3") prongs extending from a 2.5" wooden dome. Finished with a felt pad on the bottom. Total assembled height is 4.5" tall.
To assemble Sponge Bug: Add the 4 pegs, slit side first, into the 4 holes of the dome.
This is a natural wood product and variation in wood grain, color, fit and finish are to be expected. Avoid submerging in water and allow to dry completely between uses. To maintain the beauty of your Sponge Bug, apply Bamboo and Wood Finishing Oil to a completely dry Bug.
Made in Eugene, Oregon by Marley's Monsters.