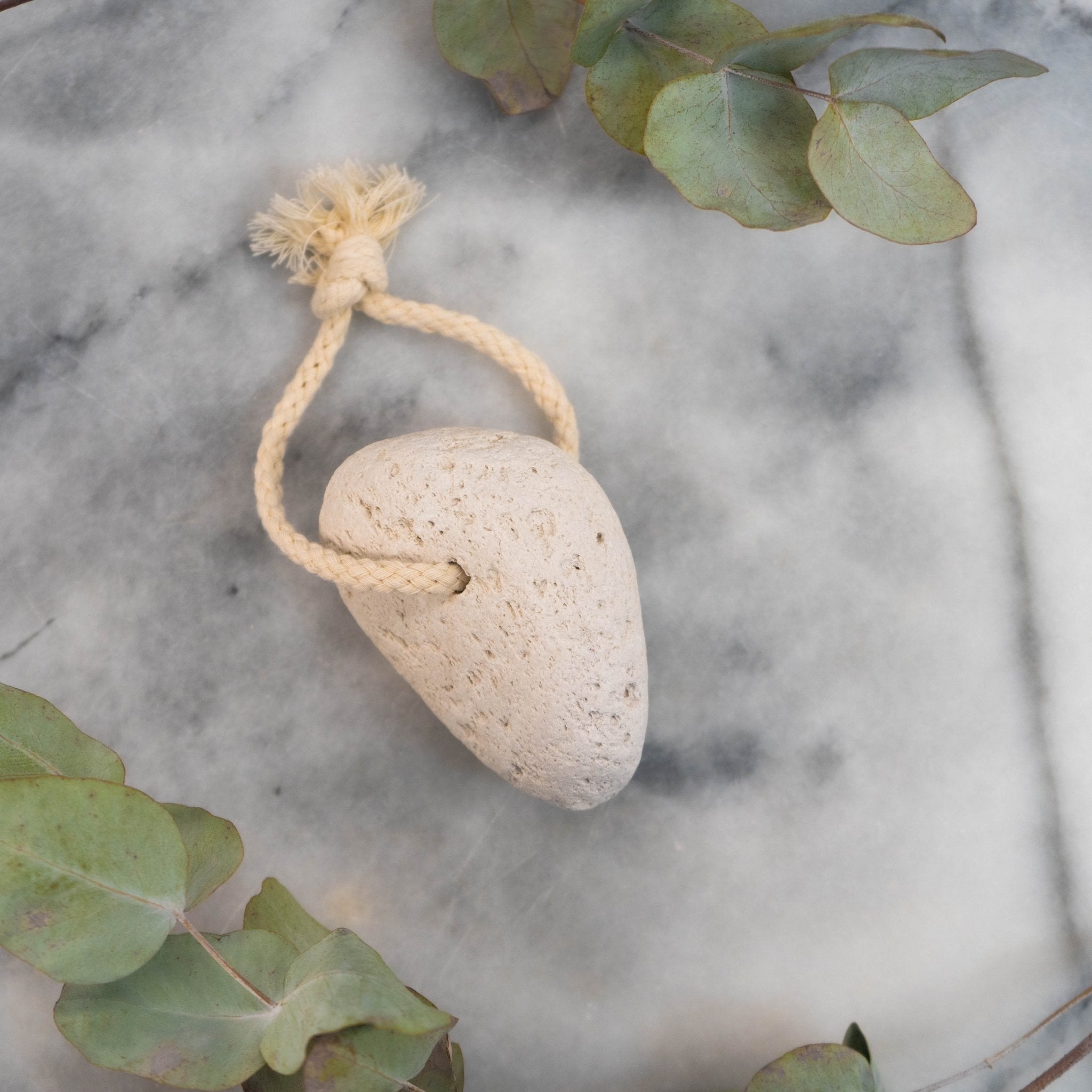 Pumice stones have been used for thousands of year to naturally remove calluses from hands and feet. Pumice is a natural product crafted from volcanic lava. The pumice stone should be used with a small amount of water and not used dry. Pumice stones can last many years because they hardly wear down with each use. Looking for a natural and effective way to keep your feet looking and feeling their best? Look no further than the pumice stone from Marley's Monsters!

Made from natural volcanic rock, this pumice stone is the perfect tool for smoothing and exfoliating rough, callused skin on your feet. Unlike harsh chemicals or artificial materials, our pumice stone is gentle on your skin and won't cause irritation or discomfort.

Using our pumice stone is easy - simply soak your feet in warm water to soften the skin, then gently rub the stone back and forth over the rough areas. You'll notice an immediate improvement in the texture and appearance of your feet.

Plus, our pumice stone is eco-friendly and sustainable - it's long-lasting and can be reused again and again. And, because it's all-natural, you aren't subjecting your body to contact with nasty chemicals and microplastics!

Invest in the pumice stone from Marley's Monsters today and enjoy soft, smooth feet all year round.
Size is approx. 6 cm
Use with small amount of water
Made in Germany