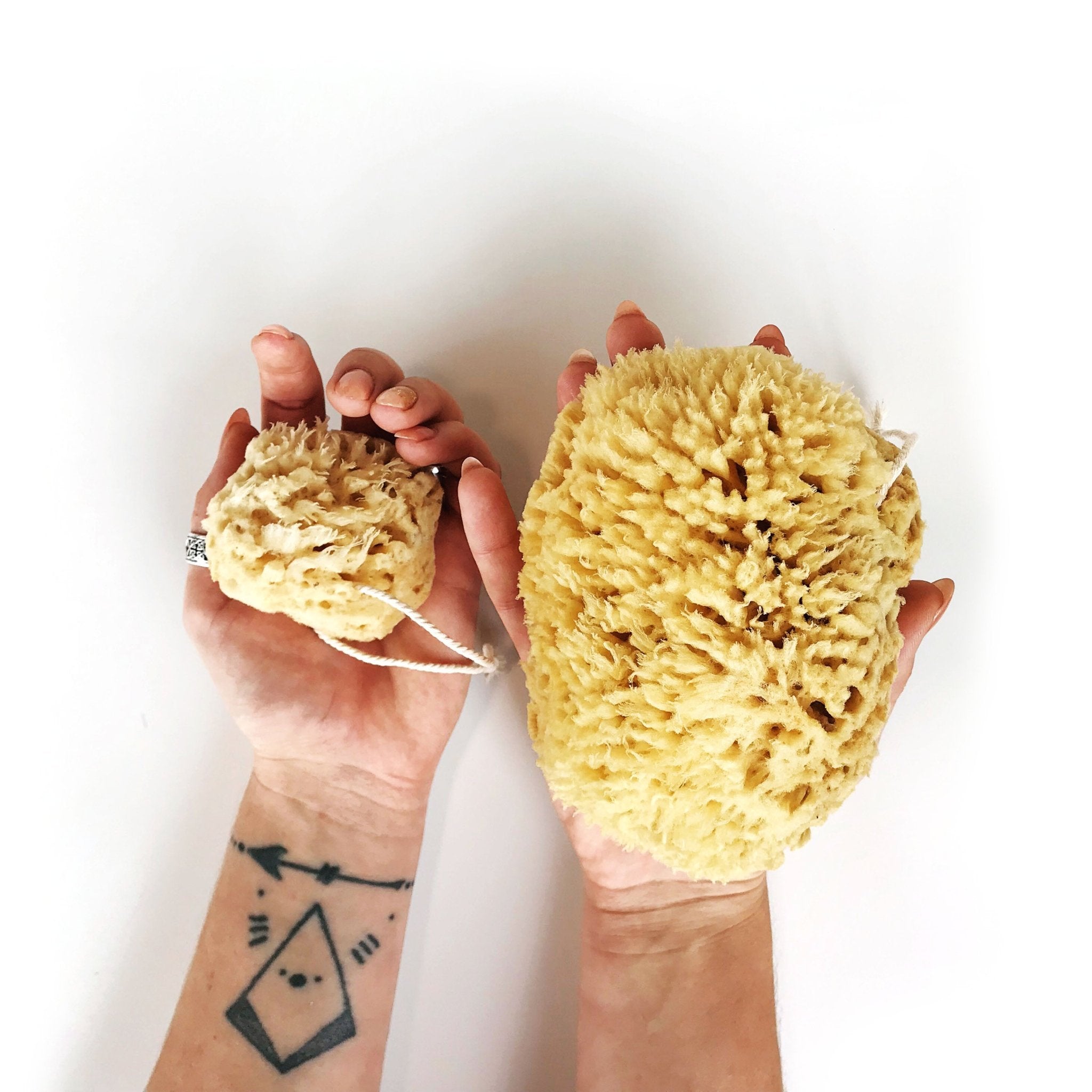 Our natural sea wool sponges are the most luxurious on the market. They are sustainably harvested in Florida to strict industry regulations, and are renewable and fully compostable at the end of their life.
Sponge may be a little rough to the touch when fully dry, but will soften to a silky, wool like texture as it absorbs water. Perfect for use in the bath or shower to exfoliate, cleanse and soothe your senses.
Choose size in drop-down menu:
Small: Perfect for gentle facial exfoliation. 2.5"-3"
Jumbo: Perfect for luxury bathing. 5"-6"