In 10 years, Marley's Monsters has helped thousands of people transform their carbon footprint.
Change your routine and you might be surprised how much you love the reusable lifestyle.
If we all take the challenge to eliminate single-use paper with an alternative, reusable, natural fiber cloth product, like UNpaper® Towels, the planet will be in a better shape than where we started. #ThinkReusable, we still have time to change our future.
Change is possible, it just takes a little bit of research and willingness. No matter who you are or where you are in life, learning to reduce, reuse, and recycle is a process, and no one gets it right all of the time! But it will make a bigger difference if a lot of people are practicing sustainability a little imperfectly, more than if just a few people are doing it flawlessly.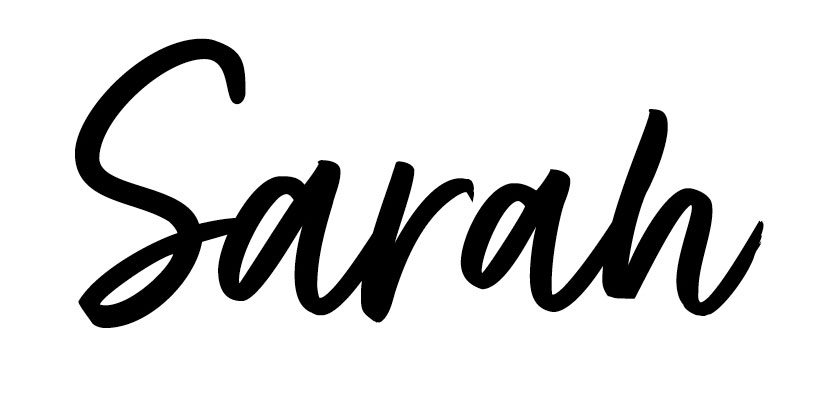 Sarah Dooley / Founder and President


15,000,000
The number of single-use rolls of paper towels diverted from reaching landfills. Plus, the production of paper towels consumes roughly 15,000,000 gallons of water (a year), which is enough to fill an Olympic-sized swimming pool 250 times over!
132,796
Equates to number of trees saved from being harvested for paper production - three and a half times more than the length of the Grand Canyon and 250 times higher than Mount Kilimanjaro.
$800
The amount you'll save over 5 years with one (24-count roll) of UNpaper® Towels and countless environmental resources. A single roll of Marley's Monsters UNpaper® Towels (24-count roll) can replace up to 72 rolls of paper towels a year.


107,000
Number of disposable sponges diverted from landfills by making the swap to Marley's Monsters Washable Sponges in the last 5 years. Repeated use of our Washable Sponges increases the amount of waste diverted over time.
400,000,000
More than 400 million sponges discarded domestically per year. If 1 million households toss one sponge a year, that's 1 million sponges sitting in landfills or being incinerated. If 1 million households toss out one sponge per week, that's 52 million sponges. With more than 122 million households in the United States, that adds up to a staggering amount of plastic trash.
Keeping your kitchen clean doesn't have to result in trashing the planet.
3,227,480
Single-use disposable rounds diverted from landfills by swapping to reusable Facial Rounds in the last 10 years.
Transform your beauty routine from wasteful to sustainable. Our washable and reusable Facial Rounds offer a practical, affordable, and eco-friendly alternative to single-use disposables.
1,000
Make the sustainable swap to washable and reusable Facial Rounds and replace thousands or single-use cotton balls or pads with repeated use for years.
Each 2-ply Facial Round is made from 100% cotton flannel, and is an easy, reusable swap for disposable cotton balls. Effective for applying toners, serums, and removing impurities and makeup gently with micellar waters and makeup removers.


12,000
Number of 24-count rolls of Toilet UNpaper® manufactured since 2021. One roll of Toilet UNpaper® can replace up to 20 disposable toilet paper rolls, with repeated use. On average, Americans use 86 rolls of disposable toilet paper each year.
31,114,249
Number of trees needed yearly for toilet paper usage. Each person in the USA uses 141 rolls of toilet paper each year, which means that more than 31 million trees are needed to cover the nation's habits, assuming a single tree can make 1,500 rolls of toilet paper as estimated by industry experts.
What Our Customers Are Saying
"I initially thought the switch from paper towels to the UNpaper® Towels was going to be fairly daunting, but I was so wrong! We haven't skipped a beat in our house since making the switch. We use these for everything!"

"I will never purchase paper towels again, I love that they get softer after each wash!"

Super Absorbent and Durable
"I'm so glad I got these. I've had them for awhile now and they've become fluffier and more absorbent after being washed so many times. I could never go back to buying cotton rounds at the store. Don't hesitate to get these."

"I originally bought these about 1.5 ago and has been one of the best switches I've ever made! They held up so well! I'm still getting plenty of usage from the older ones but just bought some more to add to my supply. I would highly recommend these to anyone thinking about it. Just do it. You won't regret it! So much softer than regular toilet paper and leaves you smiling after every potty break with the variety of prints and patterns."

So Much Cleaner than a Sponge
"I mainly use these for plastic bowls and cups. They're better for removing oils from plastic dishes than a scrub brush. I will say they're not super durable if you are trying to scrape dried food with them, so be sure to use a scrub brush on your dishes first, then use these sponges. When they get icky or start to smell, I just throw them in the laundry and they're good as new! So far I've had my 3 for more than a year and they're still good as new!"