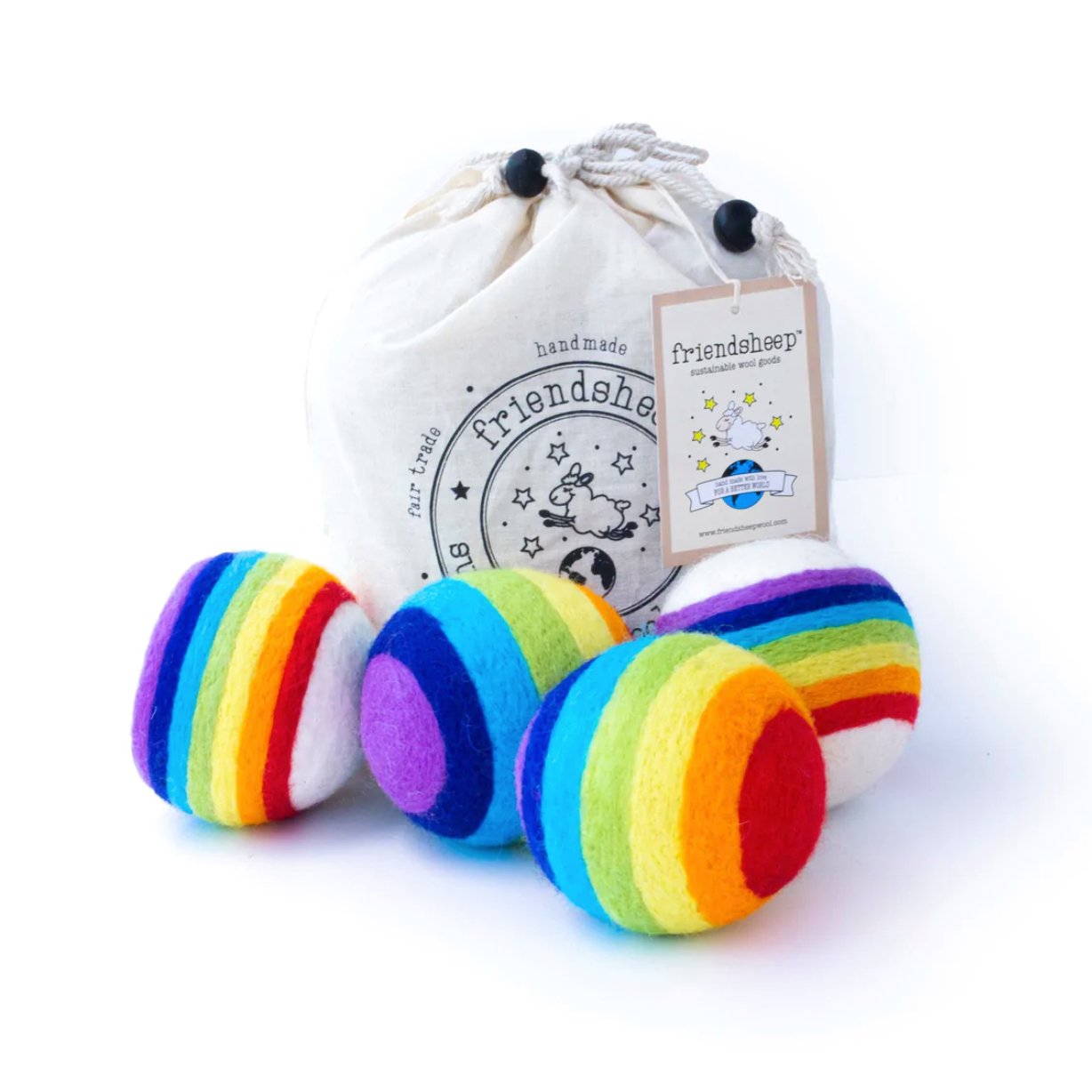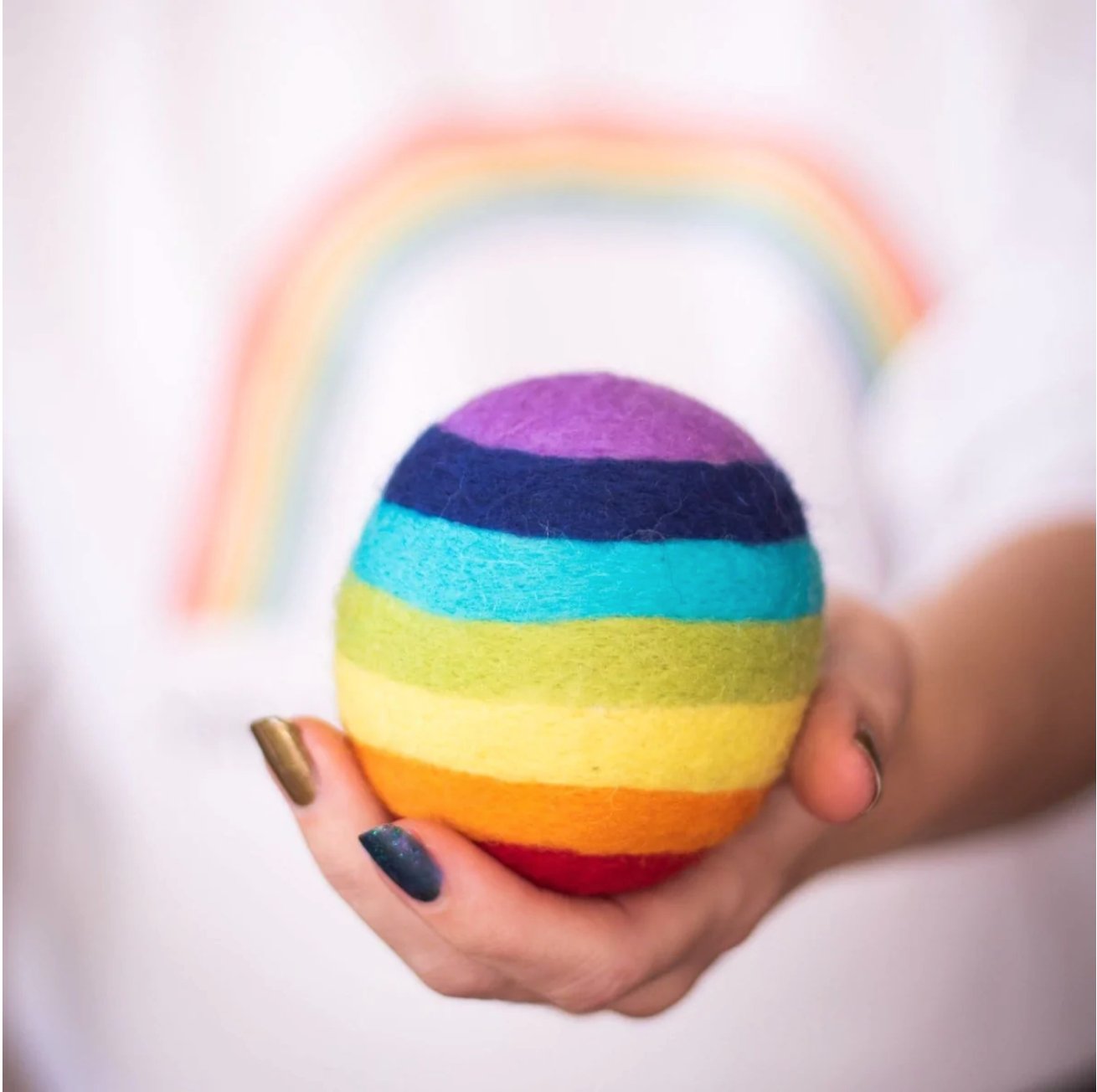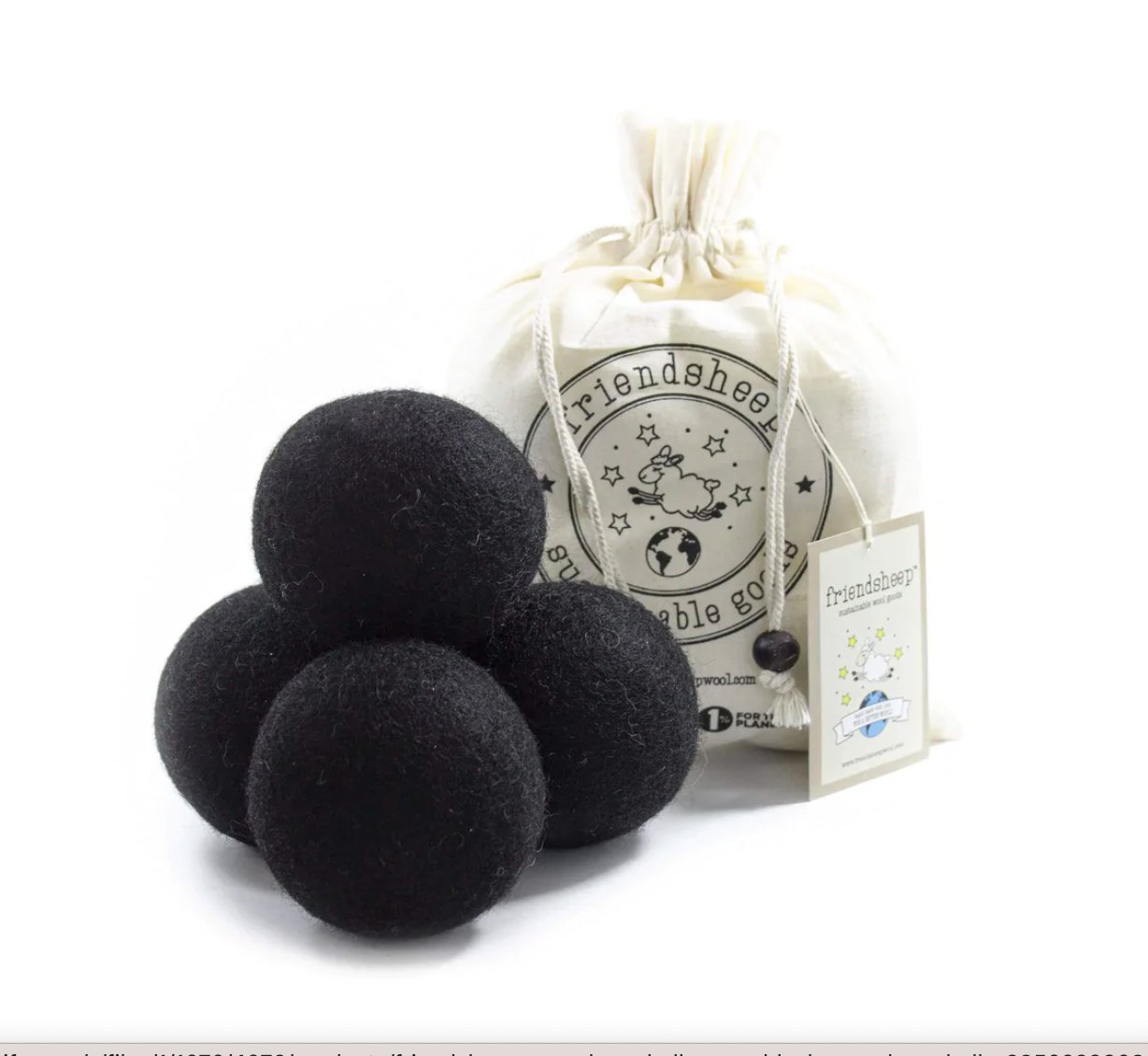 Wool Dryer Balls: Set of 4
Wool Dryer Balls are handmade from  all-natural, 100% premium new Zealand wool. Replace single-use, chemically treated plastic dryer sheets and fabric softeners that contain harmful chemicals, with Dryer Balls that are hand made with love from natural materials, and function as an organic fabric softener alternative. These Dryer Balls naturally soften laundry, reduce wrinkles and static, and help reduce drying time by up to 40%. Save time, energy, and money - and do it sustainably!
Pack of 4 dryer balls
100% pure wool
Reusable over 1,000 times
In a handmade cotton drawstring bag
User manual
TO USE: Add 3+ Dryer Balls with wet laundry to the machine dryer. Dryer Balls will tumble in the dryer and cut down static and friction that decreases dry time and naturally softens fabric.
Made by Friendsheep in Nepal.