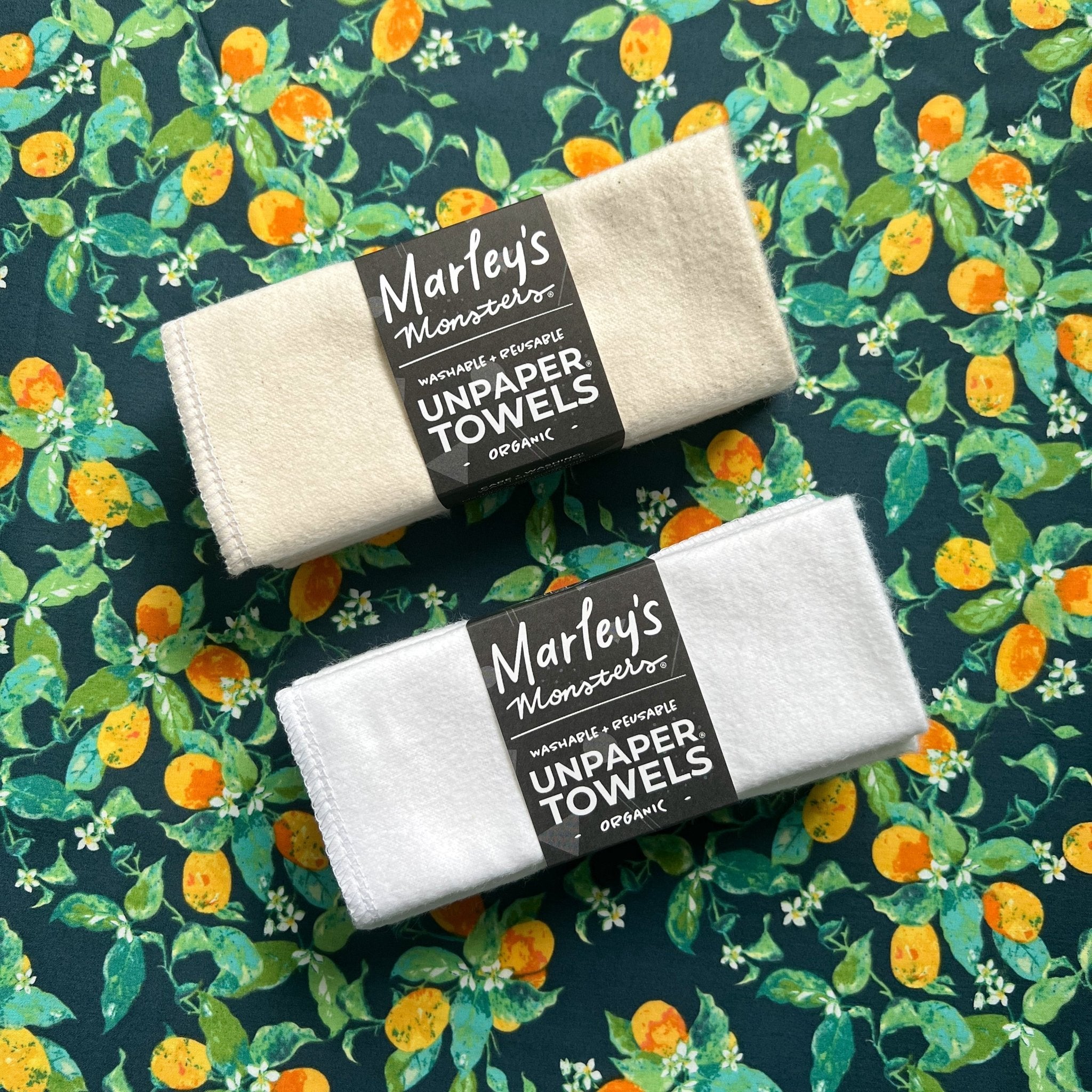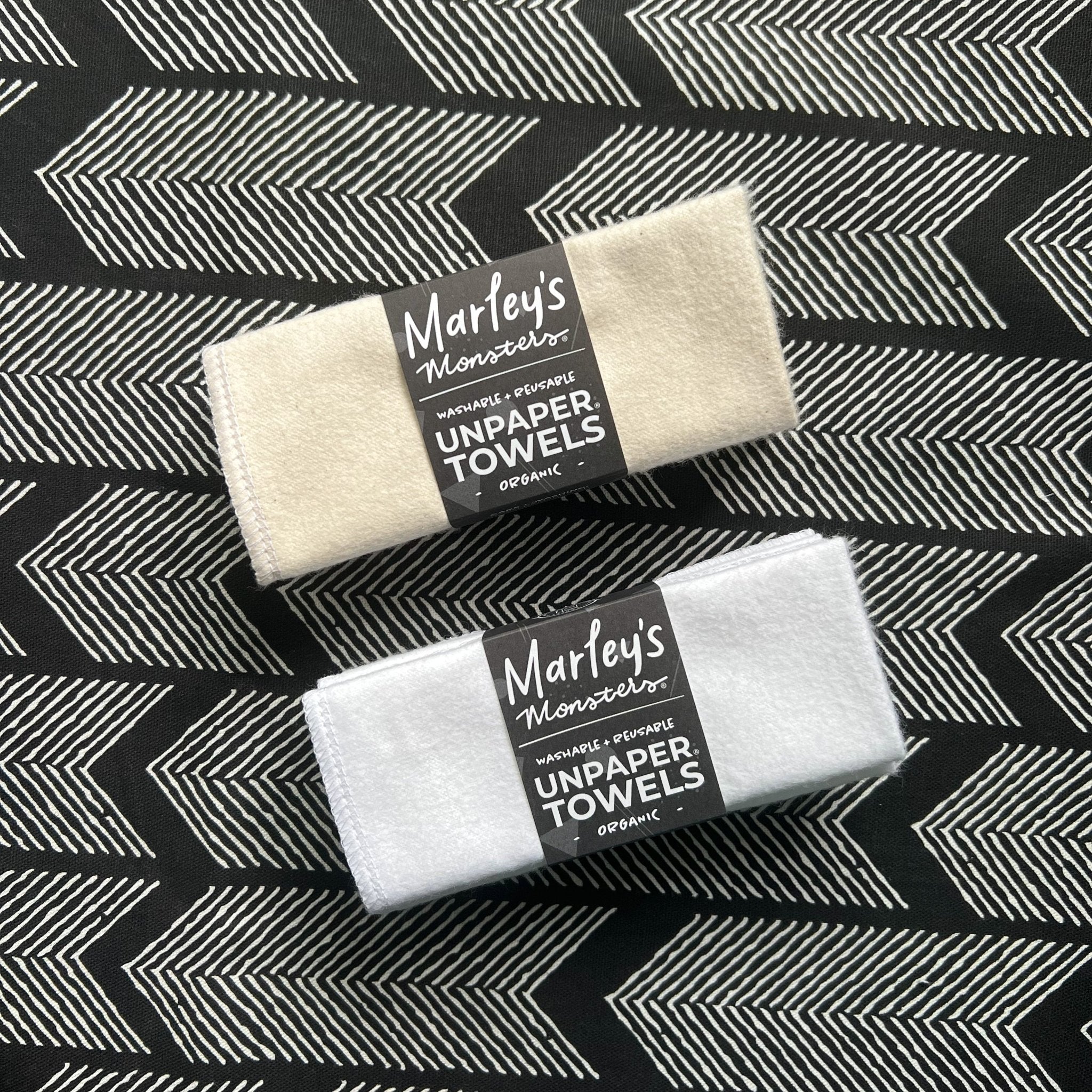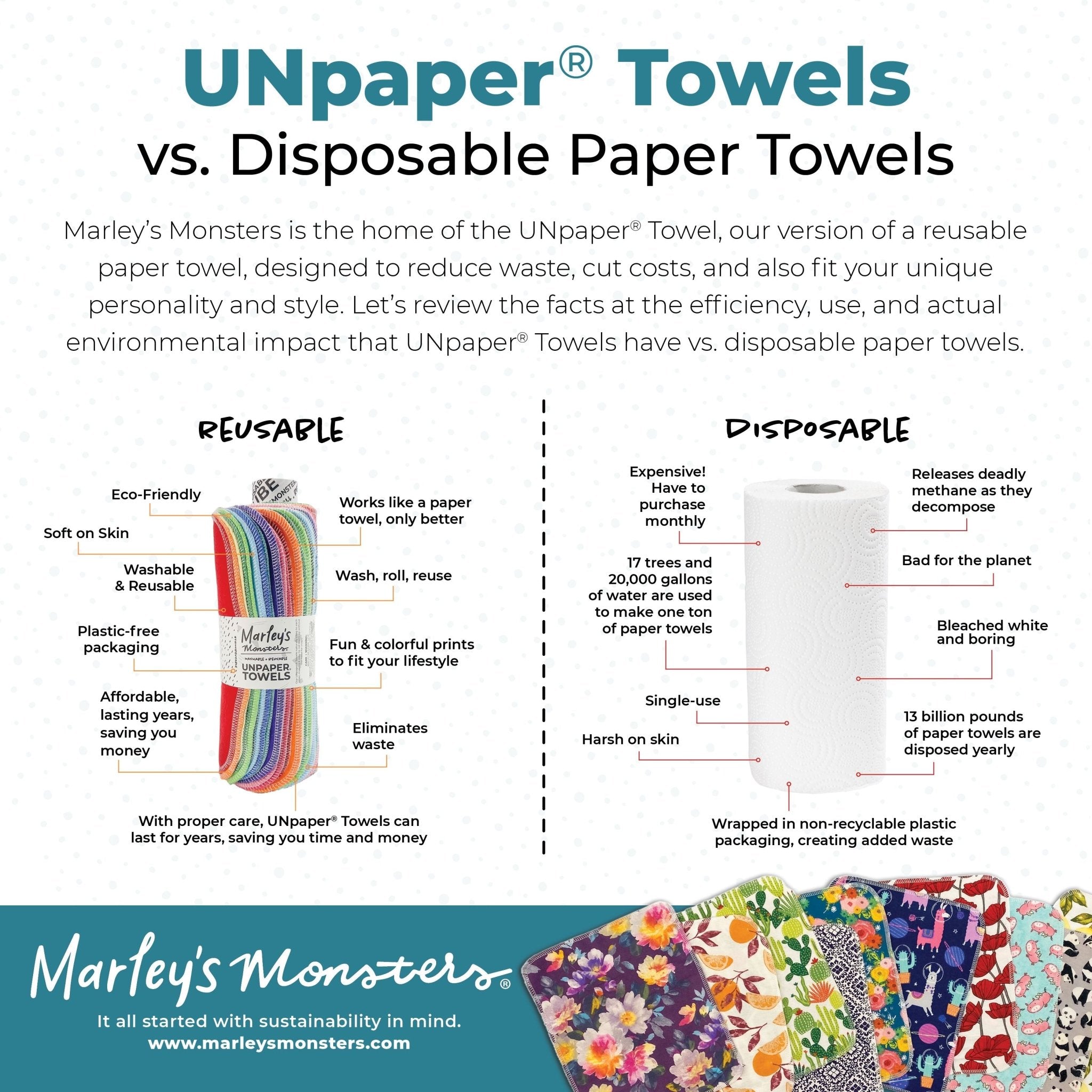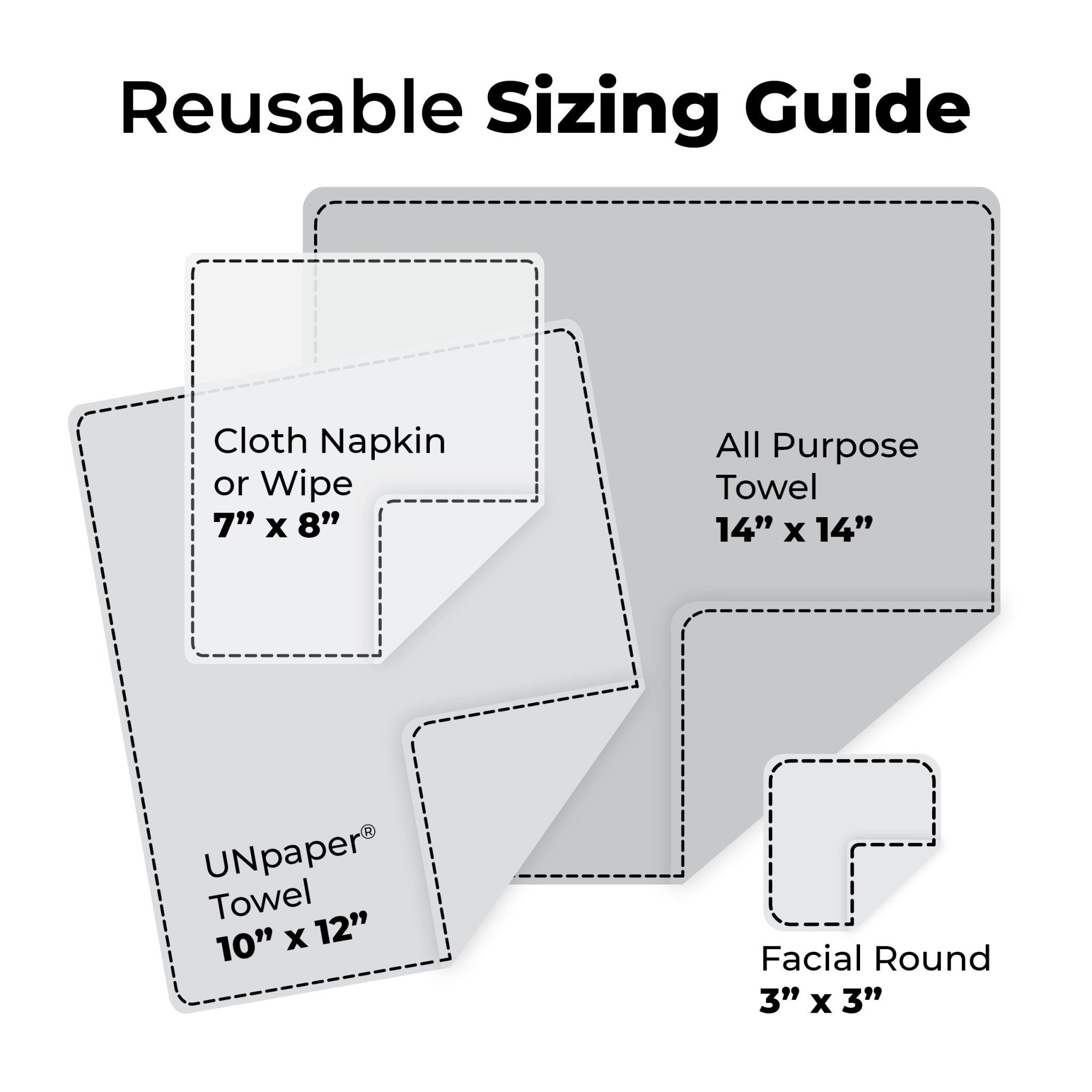 UNpaper® Towels Refill Pack: Organic
UNpaper® Towels are the perfect replacement for your eco-friendly family's disposables. Select from white or natural and quantity in drop-down menu.
Size is 12"x10" (about double the size as our cloth wipes!)
UNpaper® Towels are single ply 100% organic cotton
Edges sewn for durability and to prevent fraying
Absorbency is increased after the first few washes 
UNpaper® Towels naturally cling together, making it easy to roll up on a paper towel roll without the need for snaps. 
CARE + WASHING: Machine wash warm with like colors, dry in dryer. Fabric is not prewashed, so some shrinkage is expected. For best results lay flat after drying.
Handmade by Marley's Monsters in Eugene, Oregon.
Wash before use. After they've been washed, simply stack them up and re-roll one at a time. Collect the dirties in a bin or Wet Bag. Machine wash warm with like colors. Tumble dry low. Use non-chlorine bleach as needed. Low iron as needed. Fabric softener decreases absorbency.
How to use UNpaper® Towels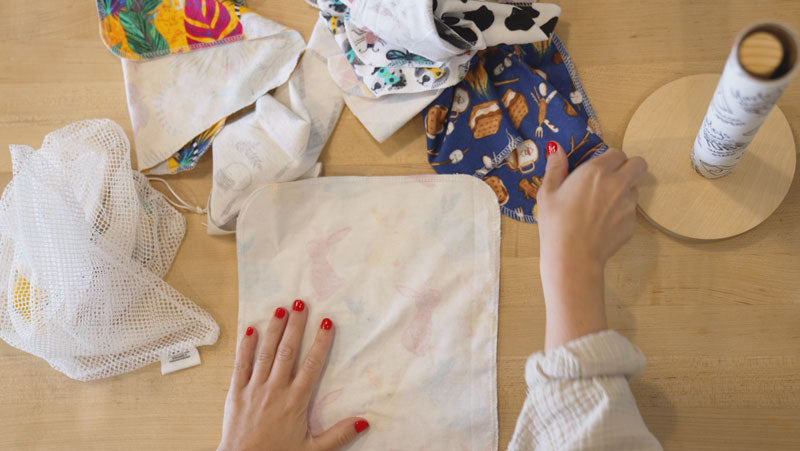 Wash
UNpaper® Towels become more absorbent after washing. To make the process even easier, toss the used towels into a Marley's Mesh Laundry Bag, and toss the entire bag straight into the wash.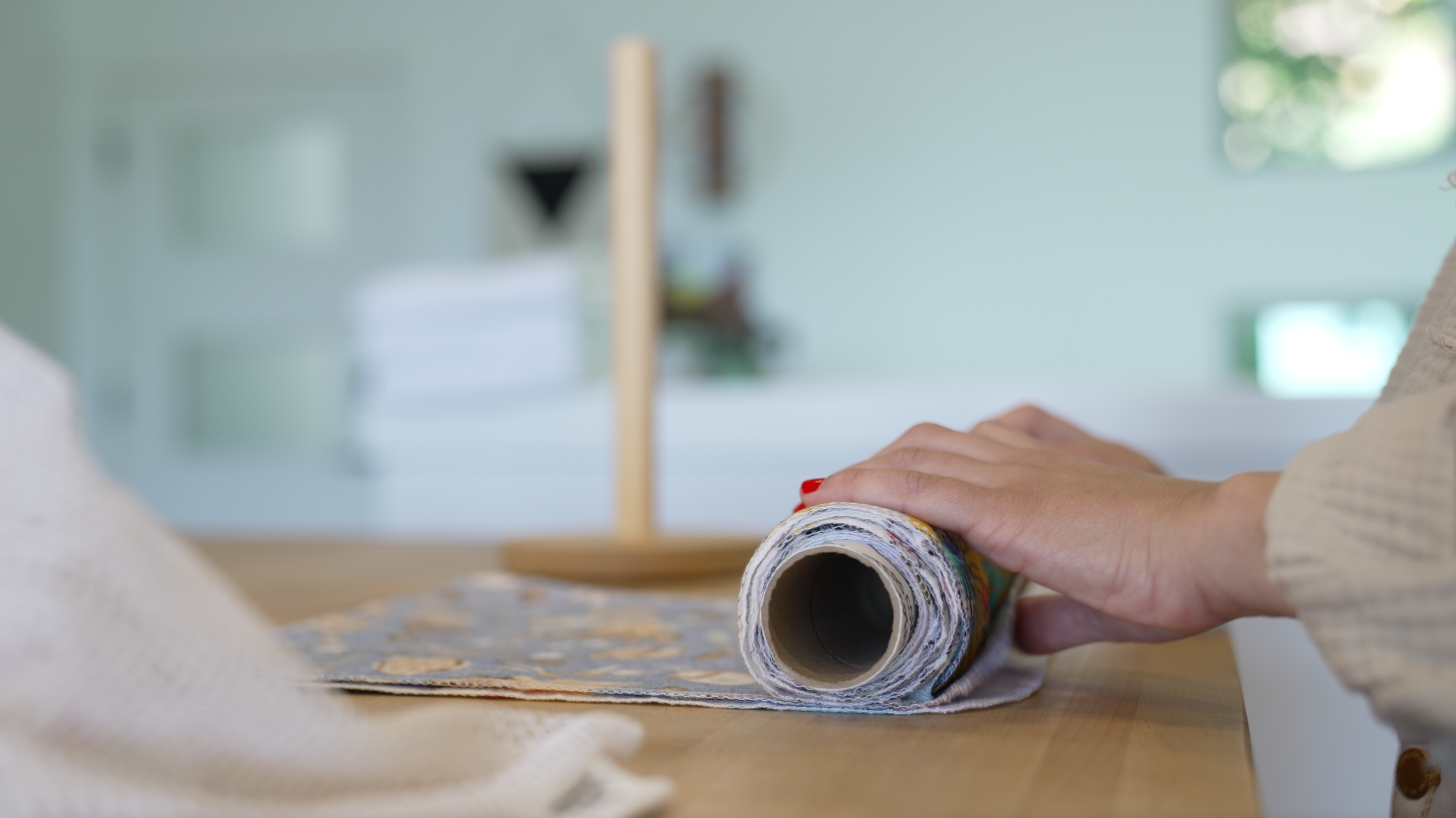 Roll
Use an UNpaper® Towel Tube to roll clean UNpaper Towels. Go with a fun mix of patterns or colors to match your space and season!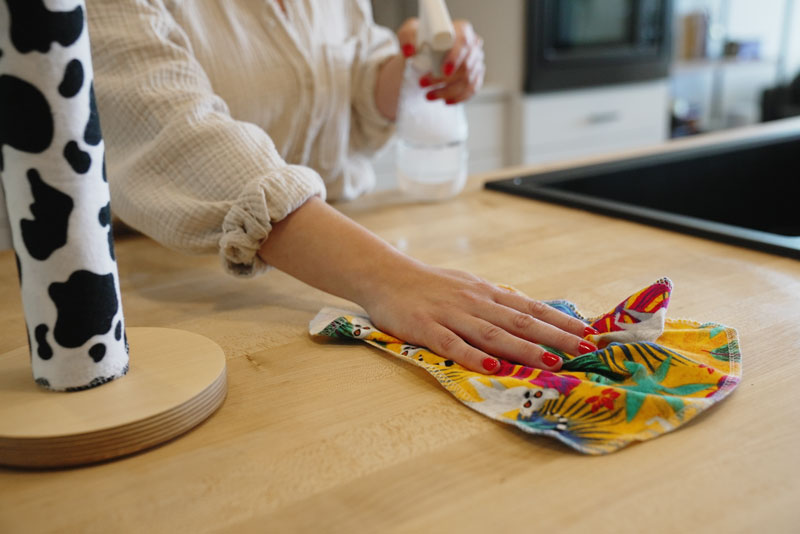 Reuse
It's that simple! Keep using your UNpaper® Towels in place of single-use paper products and continue saving money while reducing your carbon footprint.
The Marley's Motto
Making the change from single-use to re-use should be easy and fun. Simple swaps can have profound impact. Join us and learn how you can start your zero-waste journey today.
Learn More