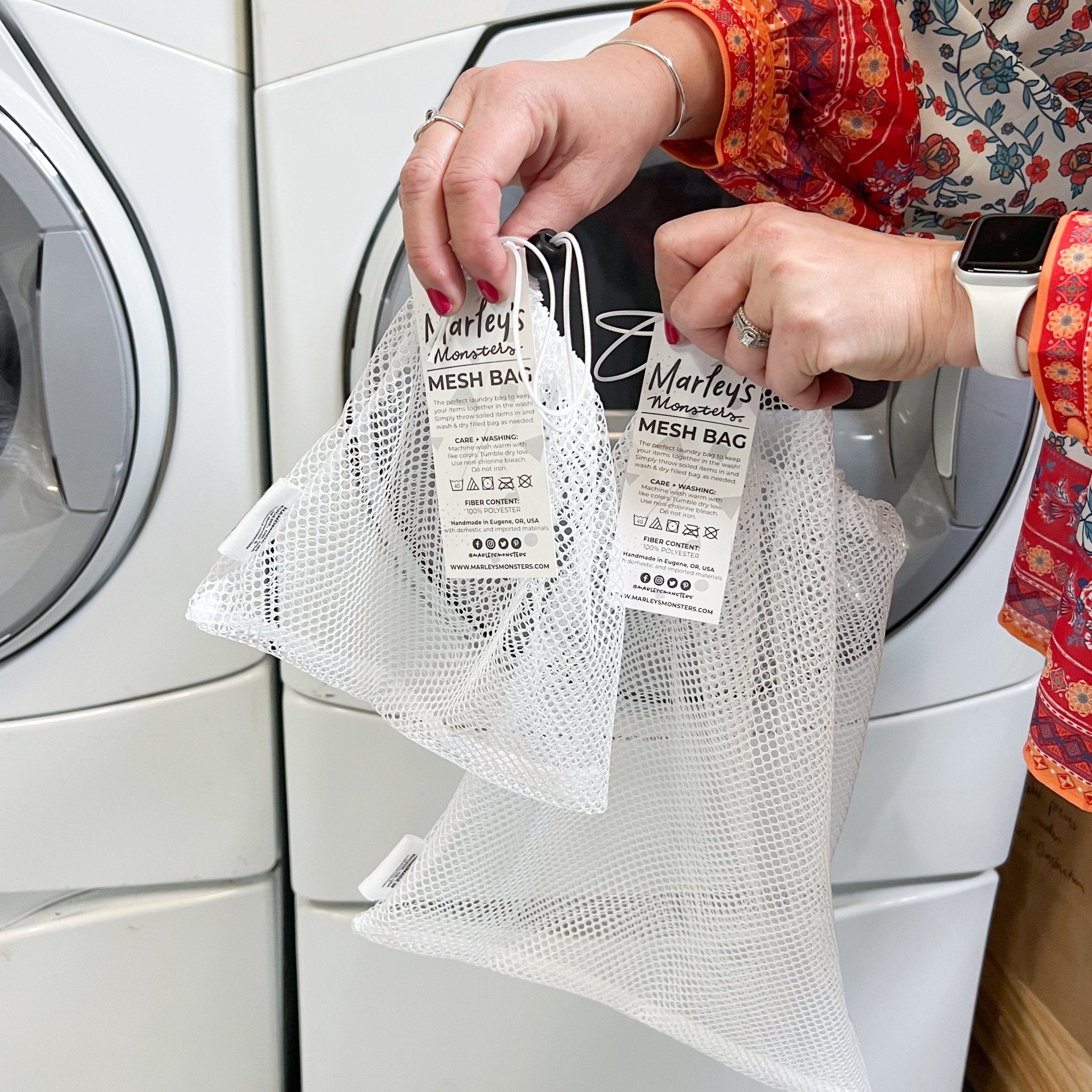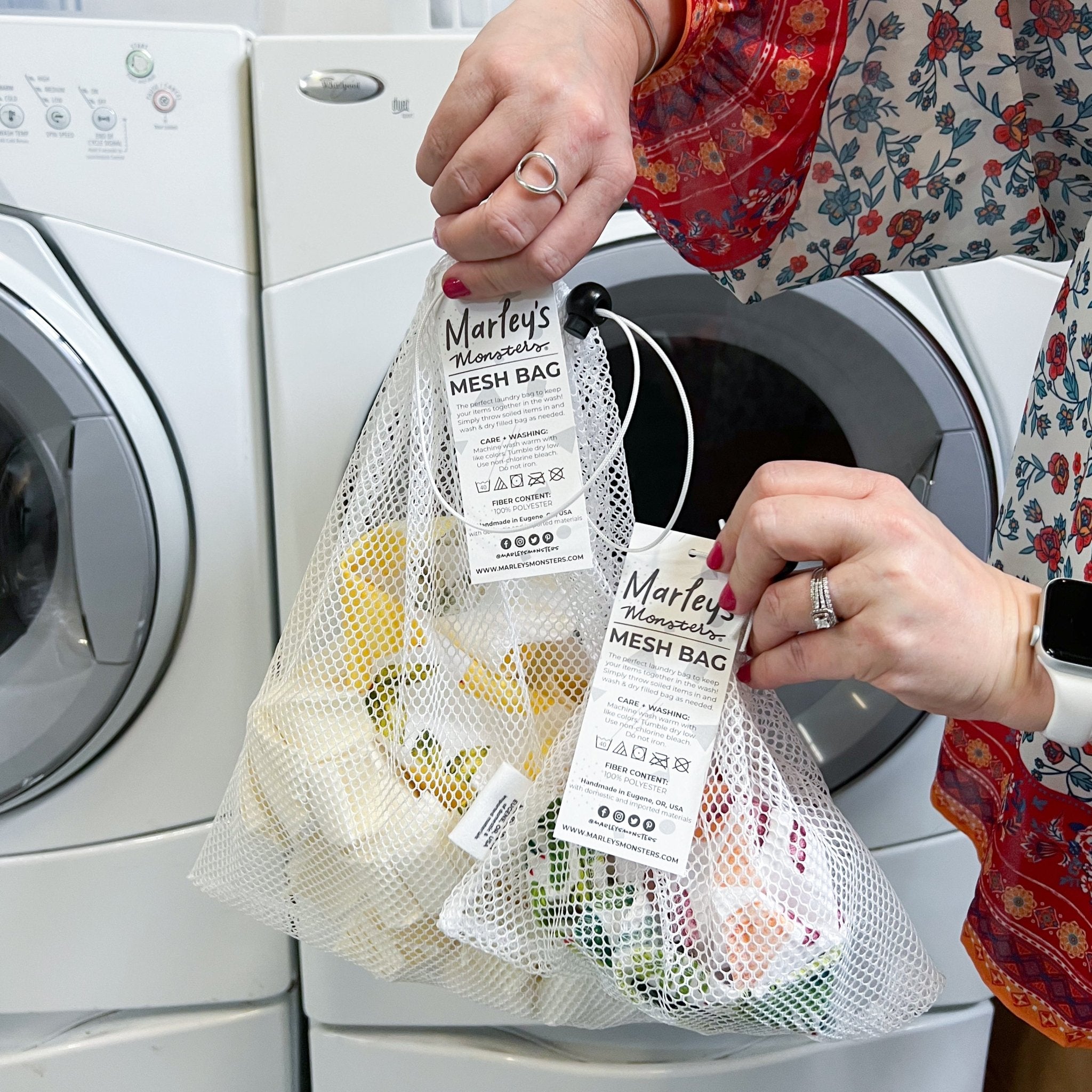 Mesh Laundry Bag: Small Or Large
Marley's Monsters is a company that produces eco-friendly, reusable products for everyday use, including laundry products. Mesh Laundry Bags are specially designed for washing delicate or small items in the washing machine. They are made from a durable, breathable mesh material that allows water and detergent to pass through while protecting the contents from damage or tangling during the wash cycle. 
Using a Mesh Laundry Bag is simple! Place your delicate or small items inside the bag, slide the toggle tightly closed, and add the filled Mesh Laundry Bag to your washing machine along with your other laundry.
Large Mesh Laundry Bag measures 12" x 15"
Great for UNpaper® Towels and Cloth Wipes
Fits perfectly inside our Wet Bag 
Small Mesh Laundry Bag measures 

8.5" x 9.5"

Great for Facial Rounds, Nursing Pads or baby socks
CARE + WASHING: Machine wash warm with like colors, dry in dryer. 
Handmade by Marley's Monsters in Eugene, Oregon.