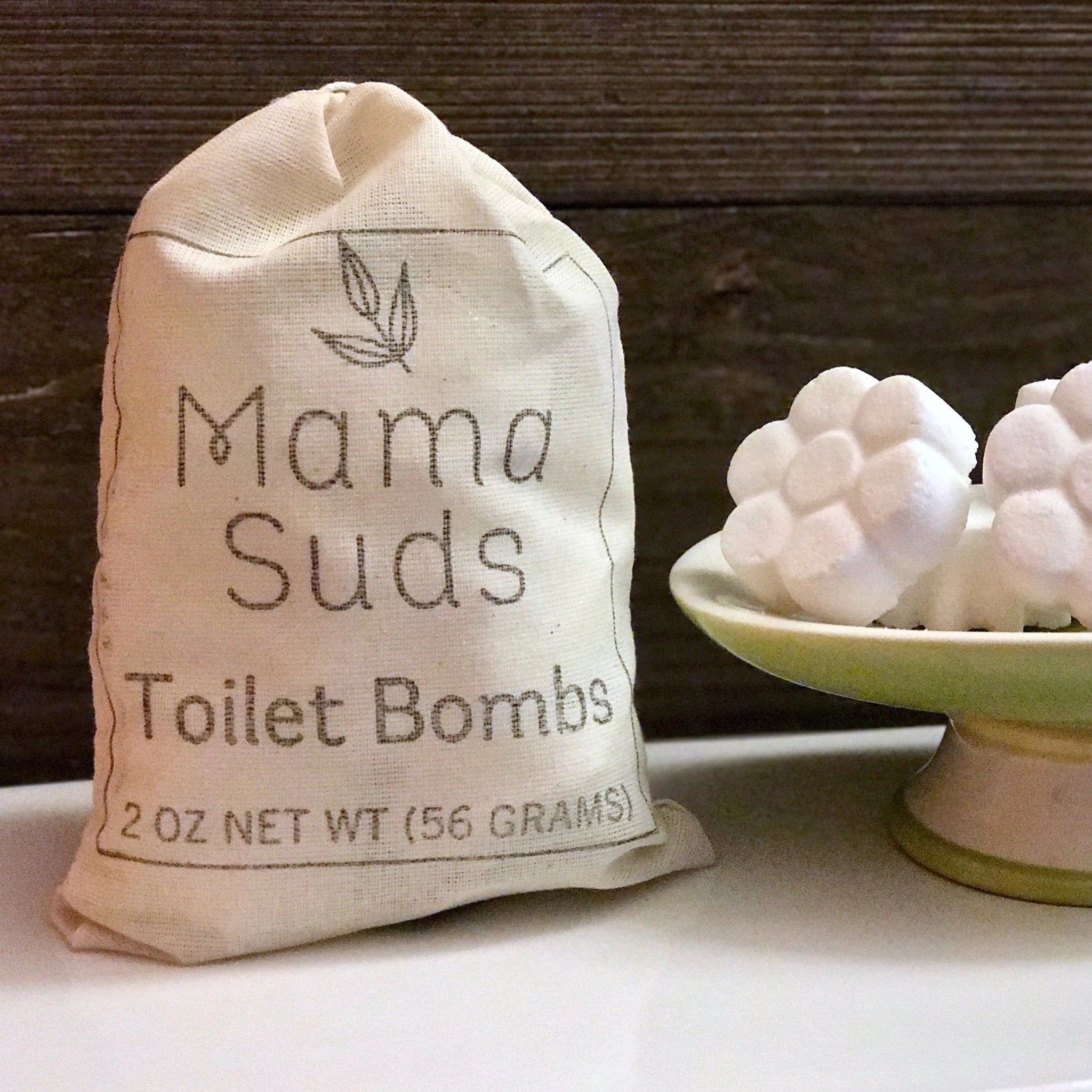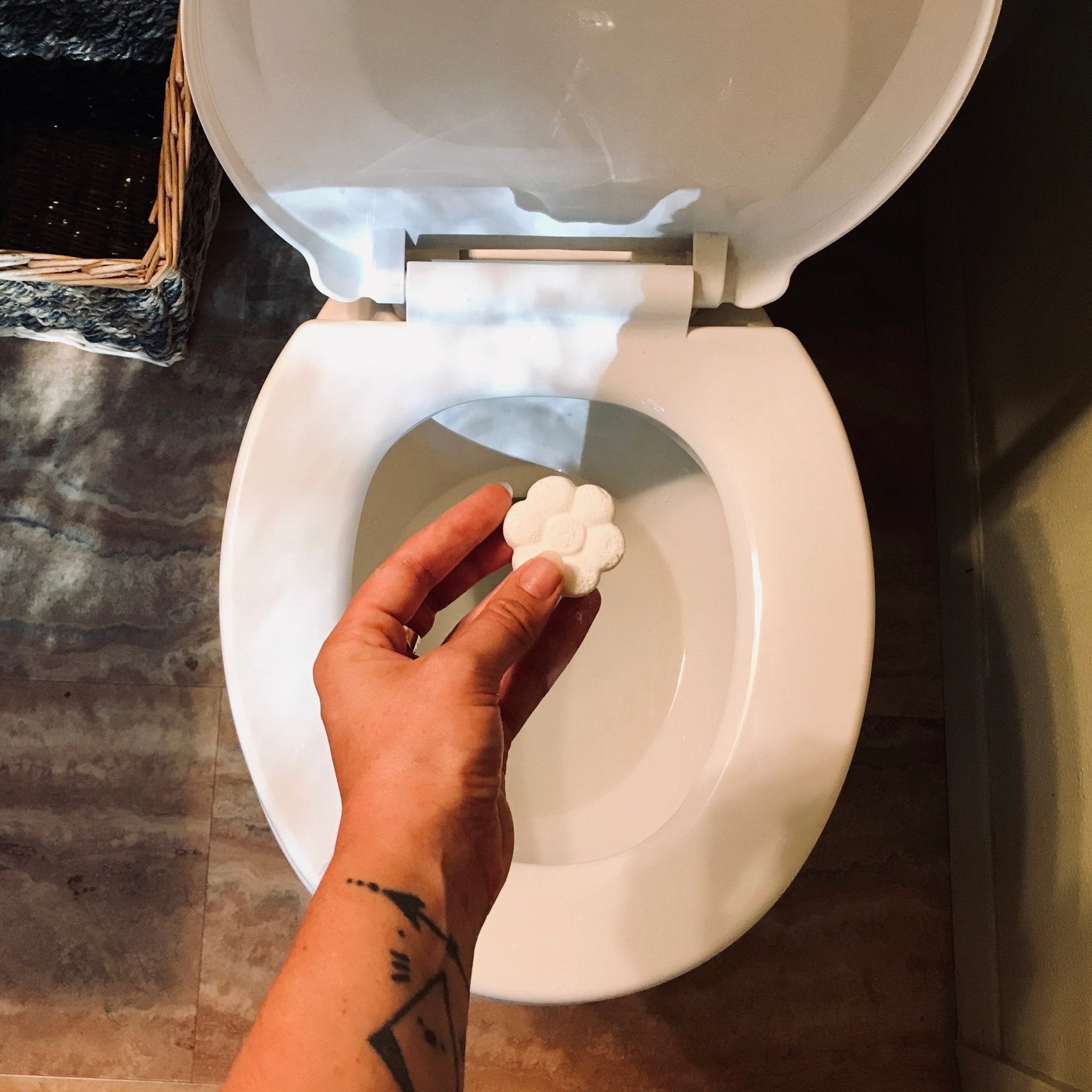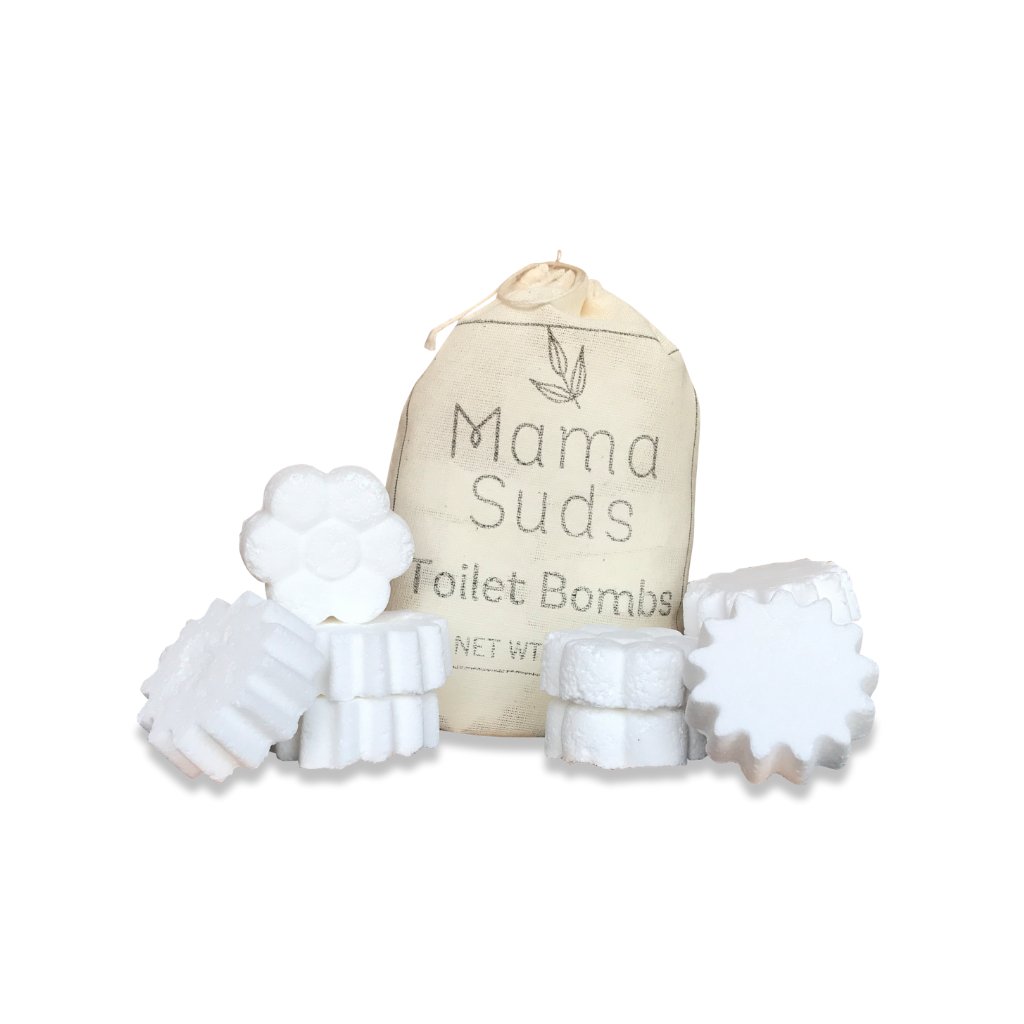 Toilet Bombs for the win! Cleaning toilets has never been so easy and safe. These eco friendly toilet bombs kill germs without toxic ingredients.
Available as a 10-pack in a fabric bag or a sample set of 2 to test. Choose in the drop down menu.
Sizes:
10-pack - Bombs come in a paper bag inside a fabric satchel and weighs approximately 8 oz.
2-pack - Bombs come in a small, recyclable paper bag.
To Use: Plop. Fizz. Scrub. Flush. Drop one tab into toilet and let fizz out (takes a few minutes). Scrub bowl. Flush. Use bombs within 3 months of purchase for best results. Store in airtight container immediately to maintain freshness.
Ingredients: sodium bicarbonate, non-GMO citric acid, water, essential oils of organic peppermint, tea tree + lemon.
Handmade in Goodrich, Michigan