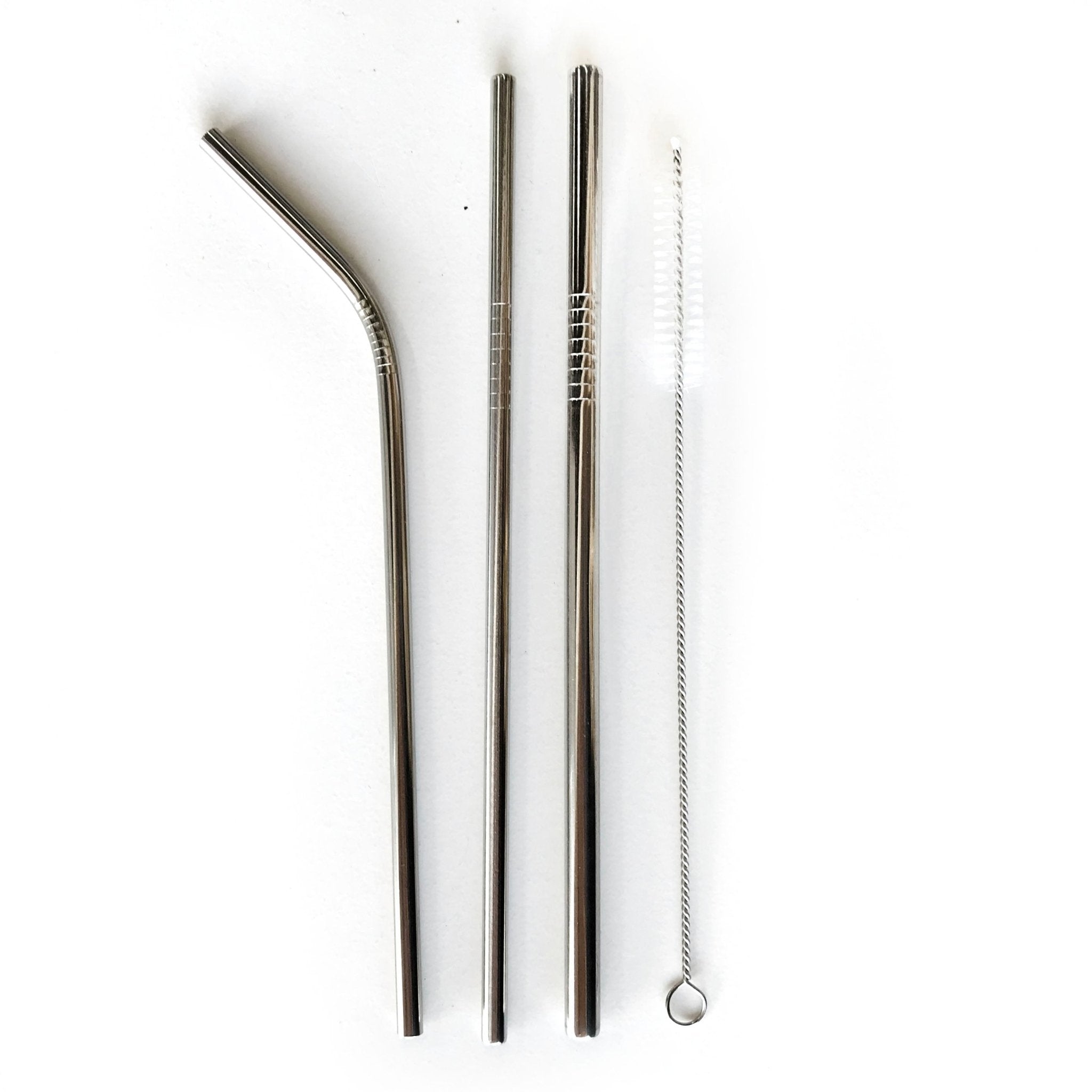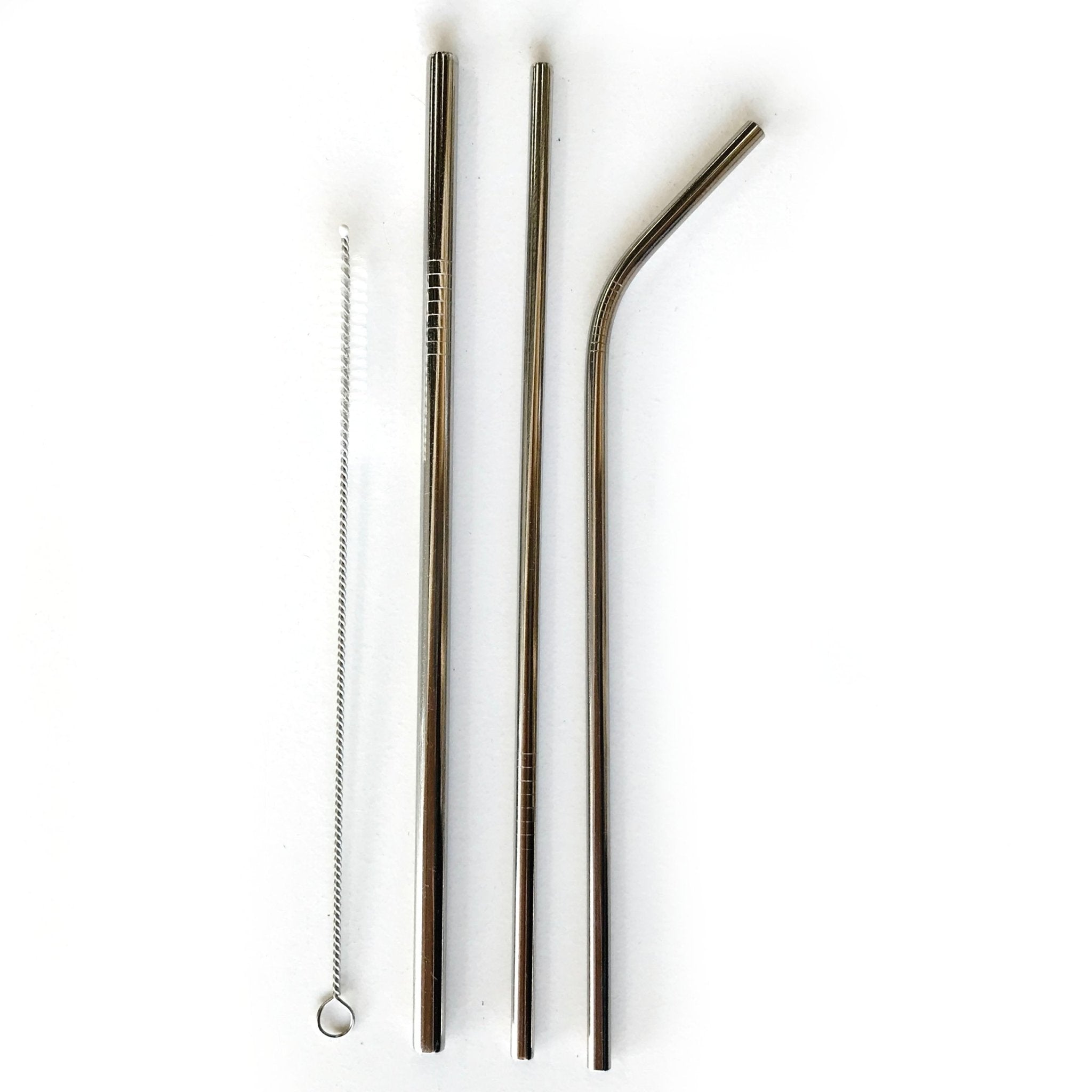 Stainless Steel Straw Set
This stainless steel straw set includes the following items:
1 - regular (width) straight
1 - regular (width) bent
1 - wide smoothie straight
1 - 7.75" bristled straw cleaner
Stainless steel straws will last longer than plastic, paper, bamboo, or glass straws. In addition, they are environmentally friendly and safe to use. 304 stainless steel is the most commonly used food-grade stainless steel at home and in the kitchen. 304 stainless steel is corrosion resistant; however should not have prolonged exposure to salt water.
Sets are available in 2 lengths; 8.5"- regular and 9.5"- tall. Select length in drop-down menu.
Benefits of stainless steel:
Reusable
Durable
Food-Grade
FDA Approved
BPA Free
Eco-Friendly
Dishwasher Safe
Rust Resistant
Corrosion Resistant
304 Stainless Steel
18/8 Stainless Steel
*Product is rigid and young children should always be supervised while using stainless steel straws.
Eco-Friendly, FDA Approved, and BPA Free. Sourced from a domestic vendor, made in China.