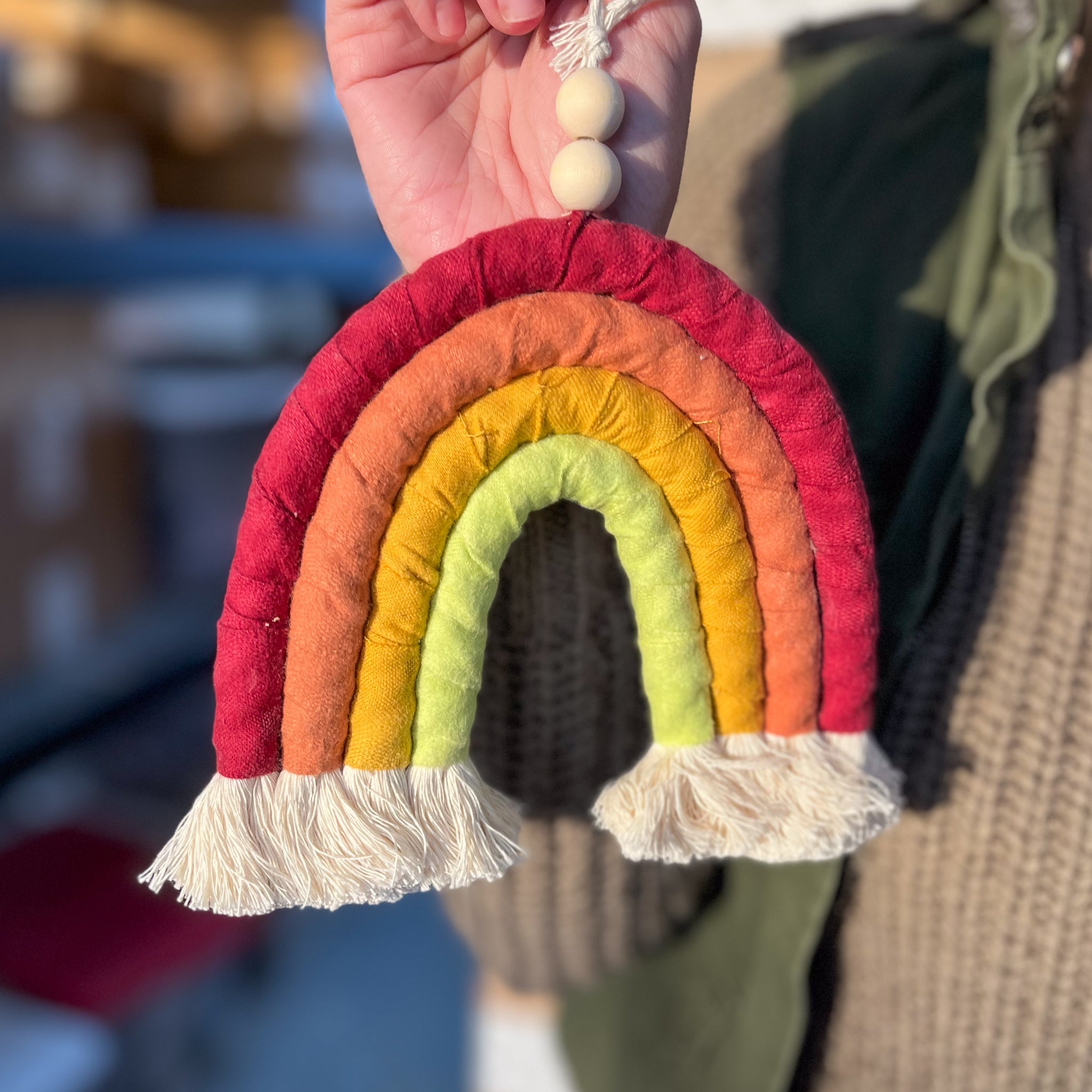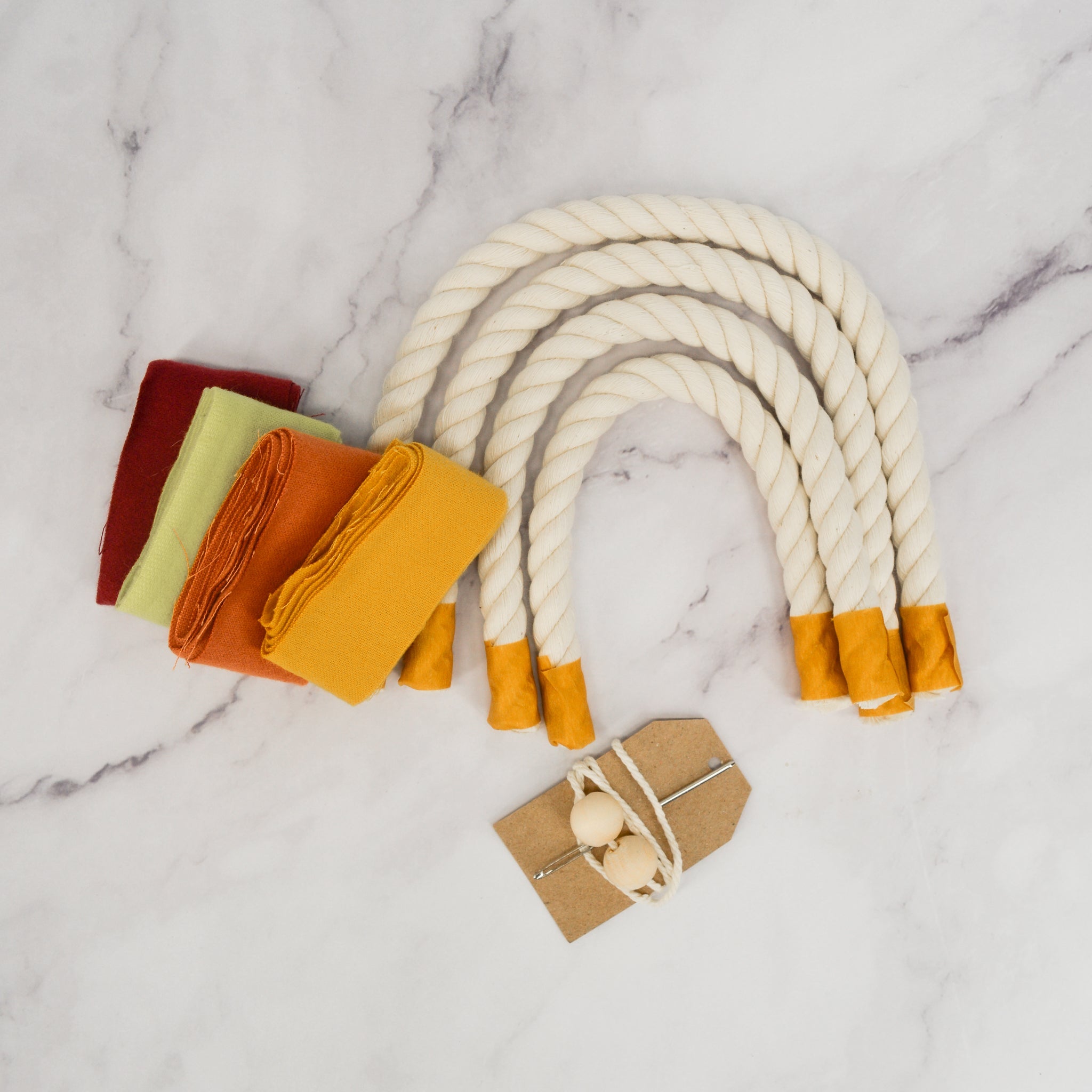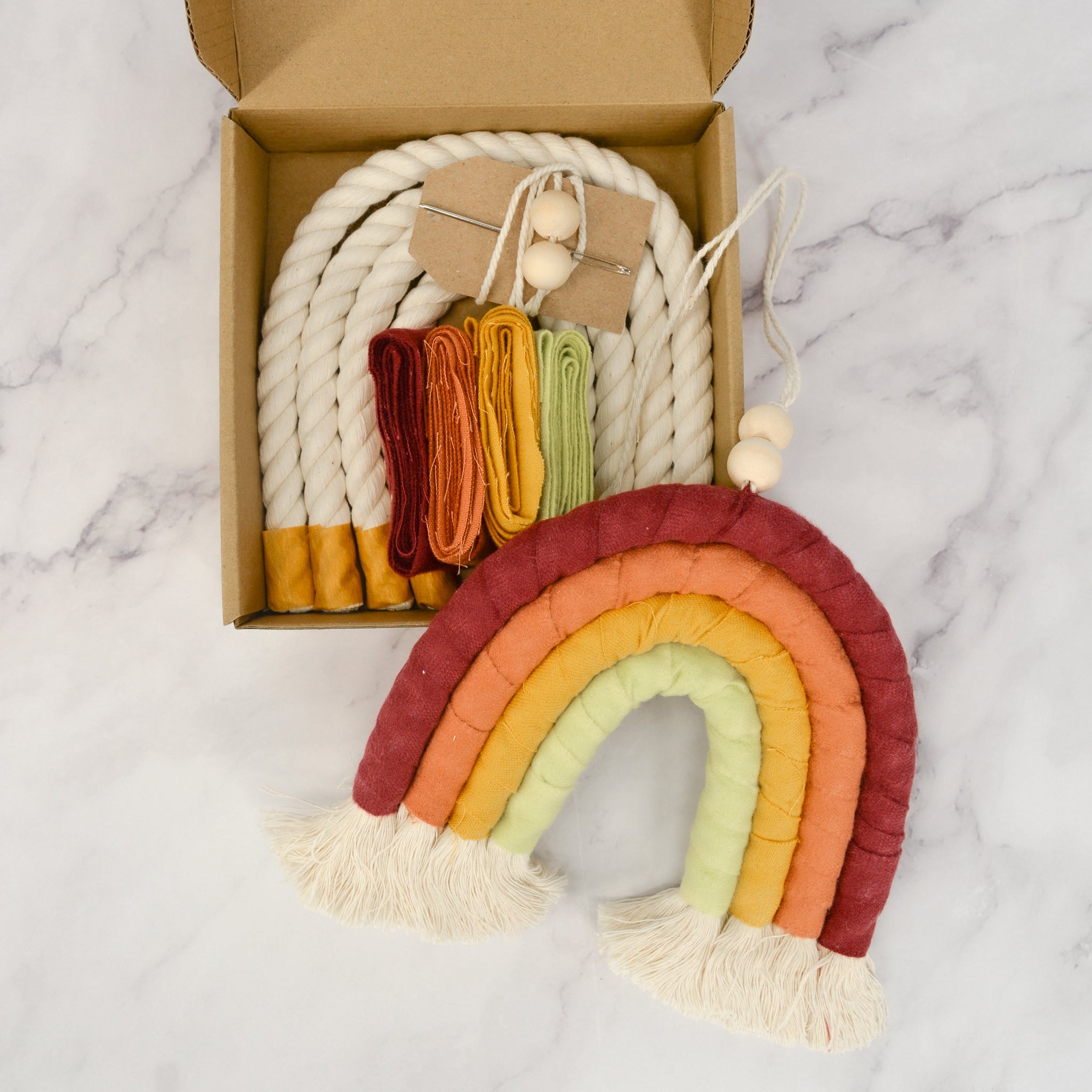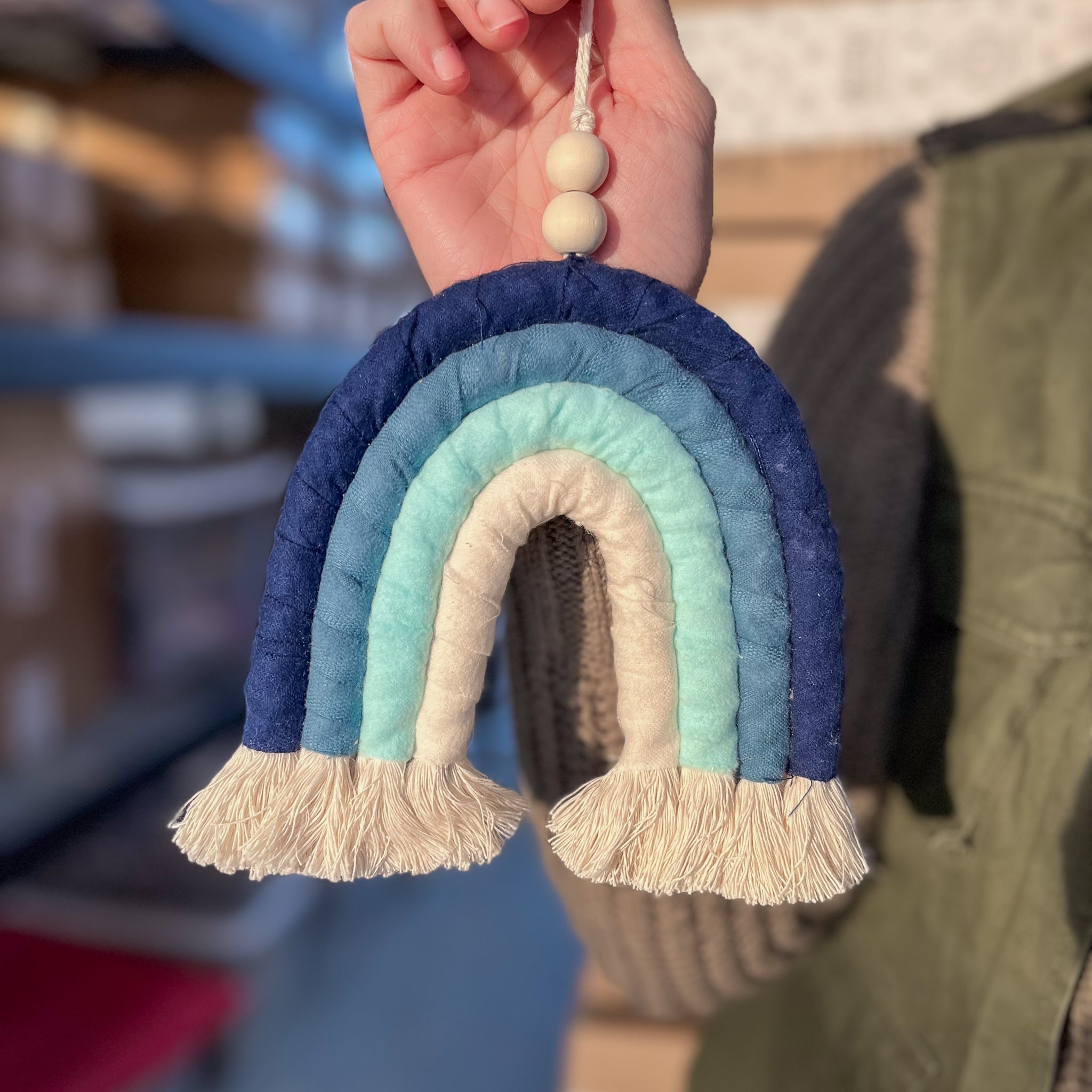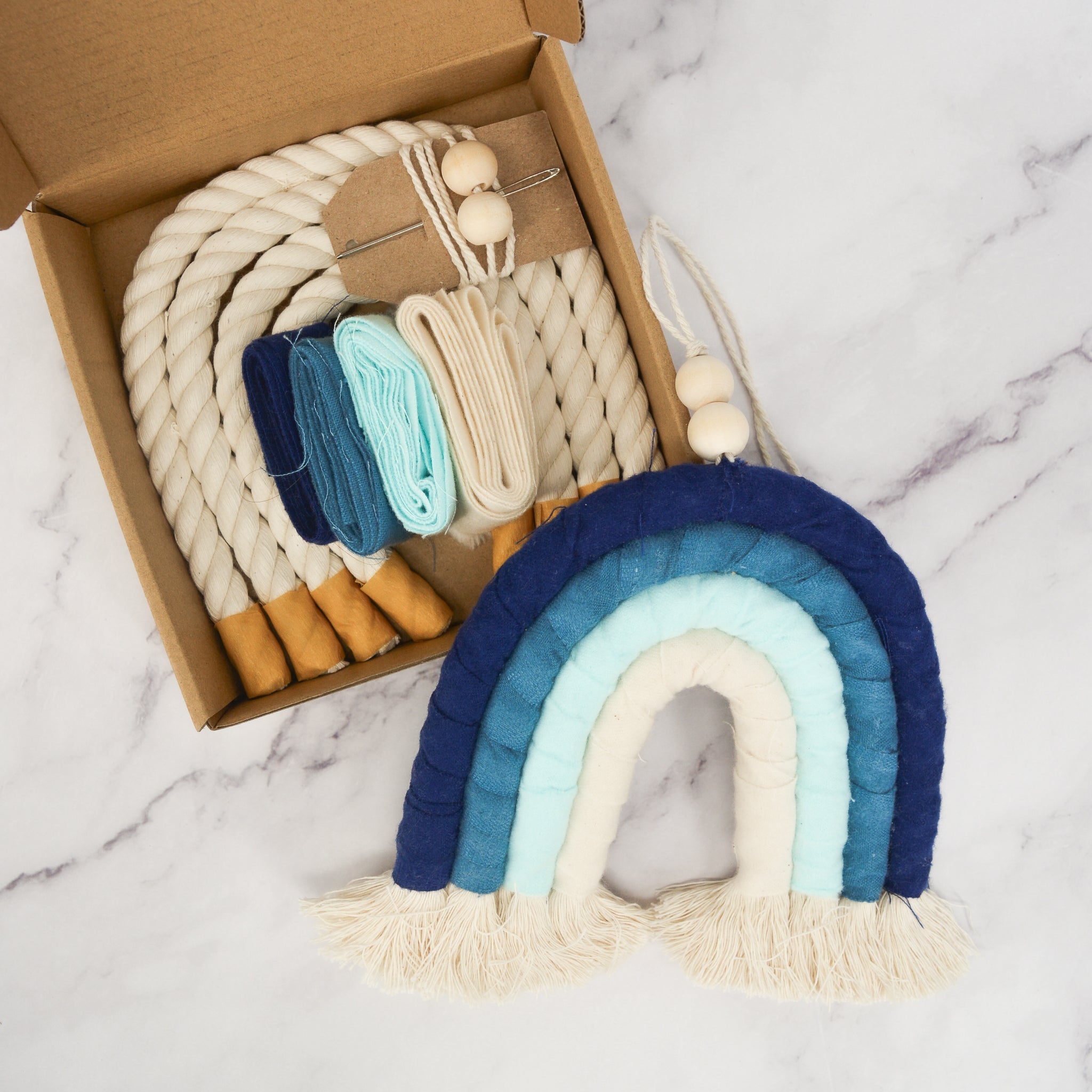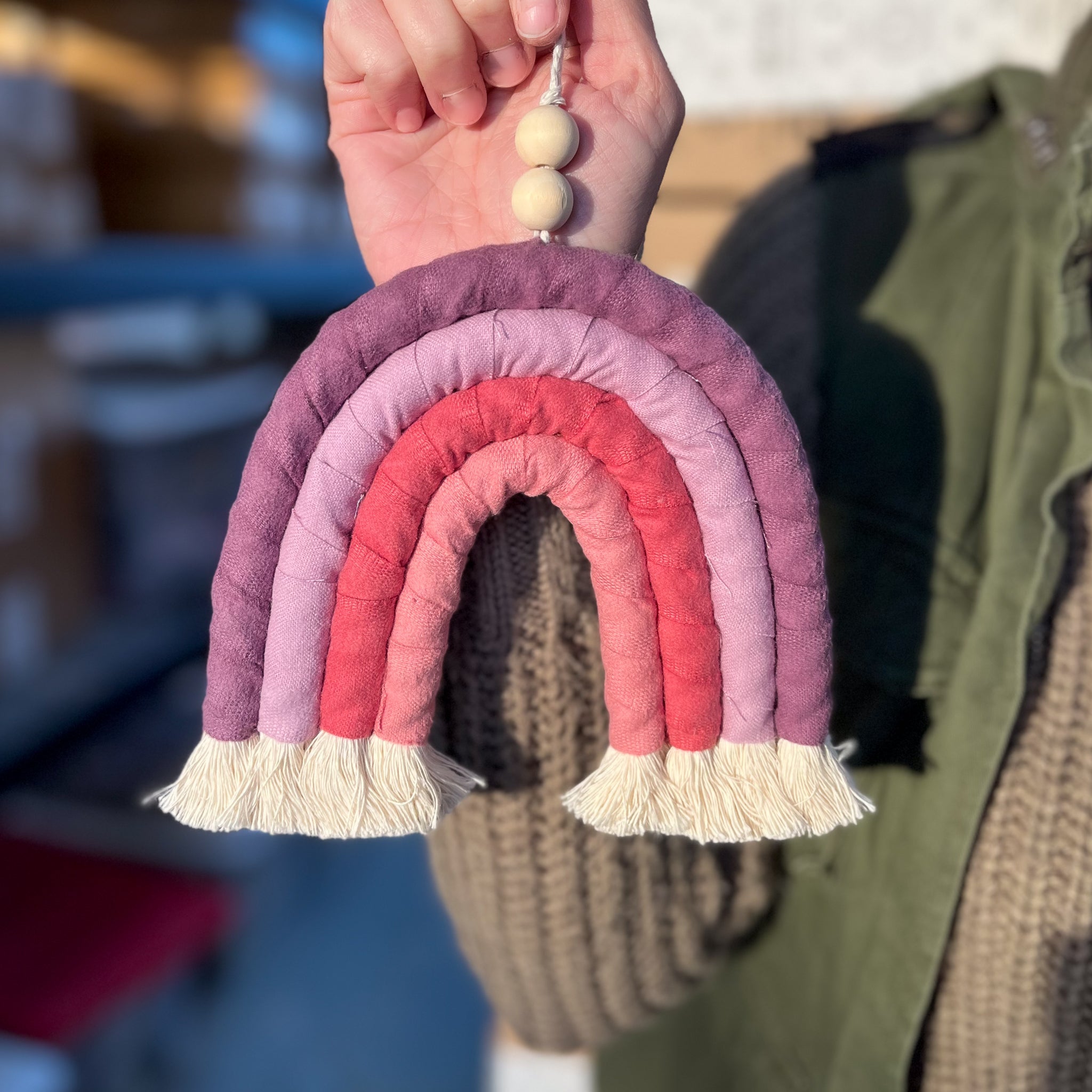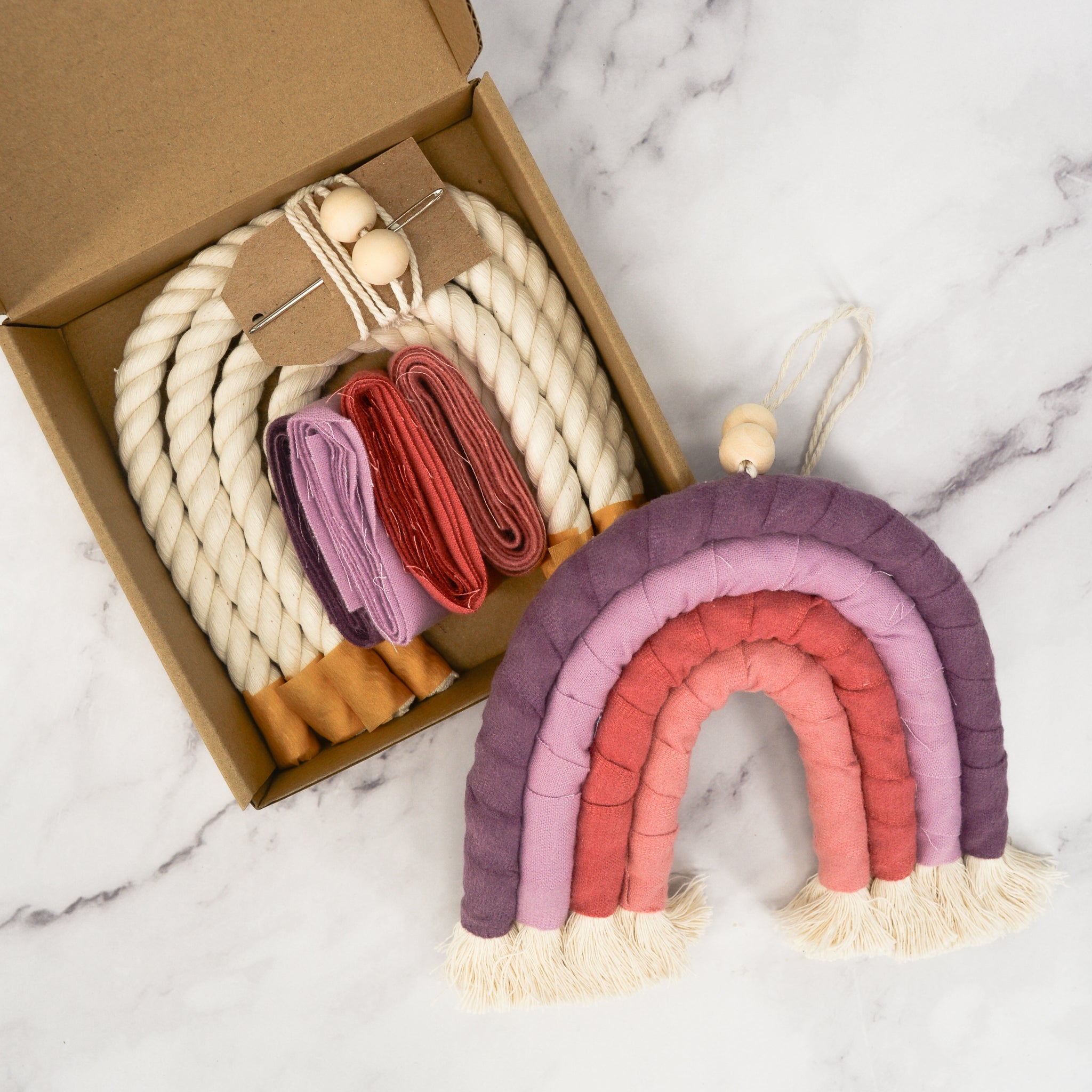 Want to make something by hand this holiday season? Try our DIY Rainbow making kit with upcycled materials! We teamed up with our friends at A Branch & Cord to make DIY Rainbow Kits out of our Earthy Rainbow scrap fabric. A Branch & Cord helped us repurpose scrap fabric from your favorite Marley's Monsters products to create a kit with everything you need to create a special handmade art piece or gift. 
Each DIY Rainbow Kit comes with an array of of 4 different colors of scrap fabric and materials to make a 7"x7" upcycled hanging rainbow.
**Some additional craft supplies are required to complete the project.

Each DIY Rainbow Kit includes:

4 colors of Marley's Monsters cotton fabric scraps 

4 pre-cut strands of 3 ply 100% cotton rope

Yarn needle

1 hanging string

2 natural wooden beads

Printed instructions and video tutorial link 
**Required additional craft supplies:

Hot Glue Gun + Glue Stick 
Sharp Scissors
Comb