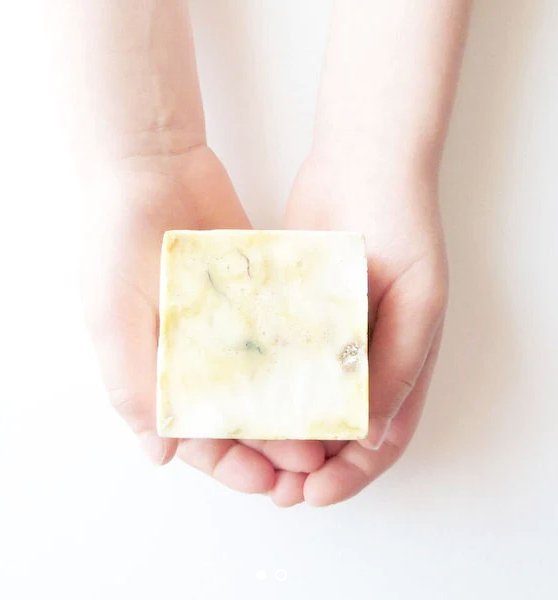 Baby wash is a *mildly scented* calendula oatmeal 2-in-1 shampoo and wash bar. It contains no harsh chemicals and will leave your baby's skin feeling clean and soft. The oils and butters in this wash fully moisturize, so no need to lotion up afterwards. Plus, it will keep your little one smelling fresh all day long.

Ingredients & benefits
pure virgin coconut oil*: hydrates and conditions skin, retains moisture, anti bacterial
coconut milk*: detangles hair, retains moisture
calendula*: anti inflammatory
gluten-free oats*: anti inflammatory, removes dead skin cells, mineralizes dry skin
distilled water
Made by Urban Oreganics in Portland, Oregon.