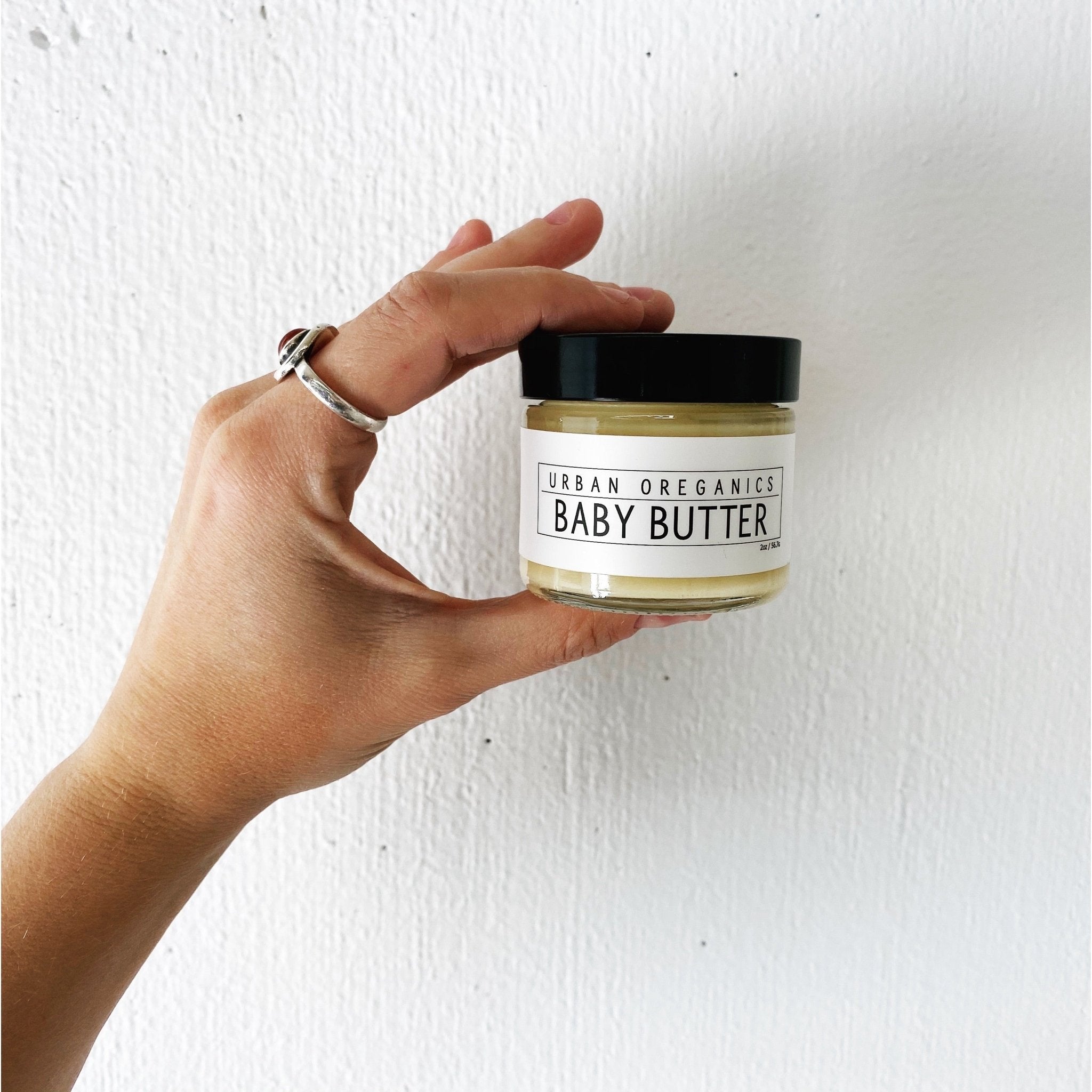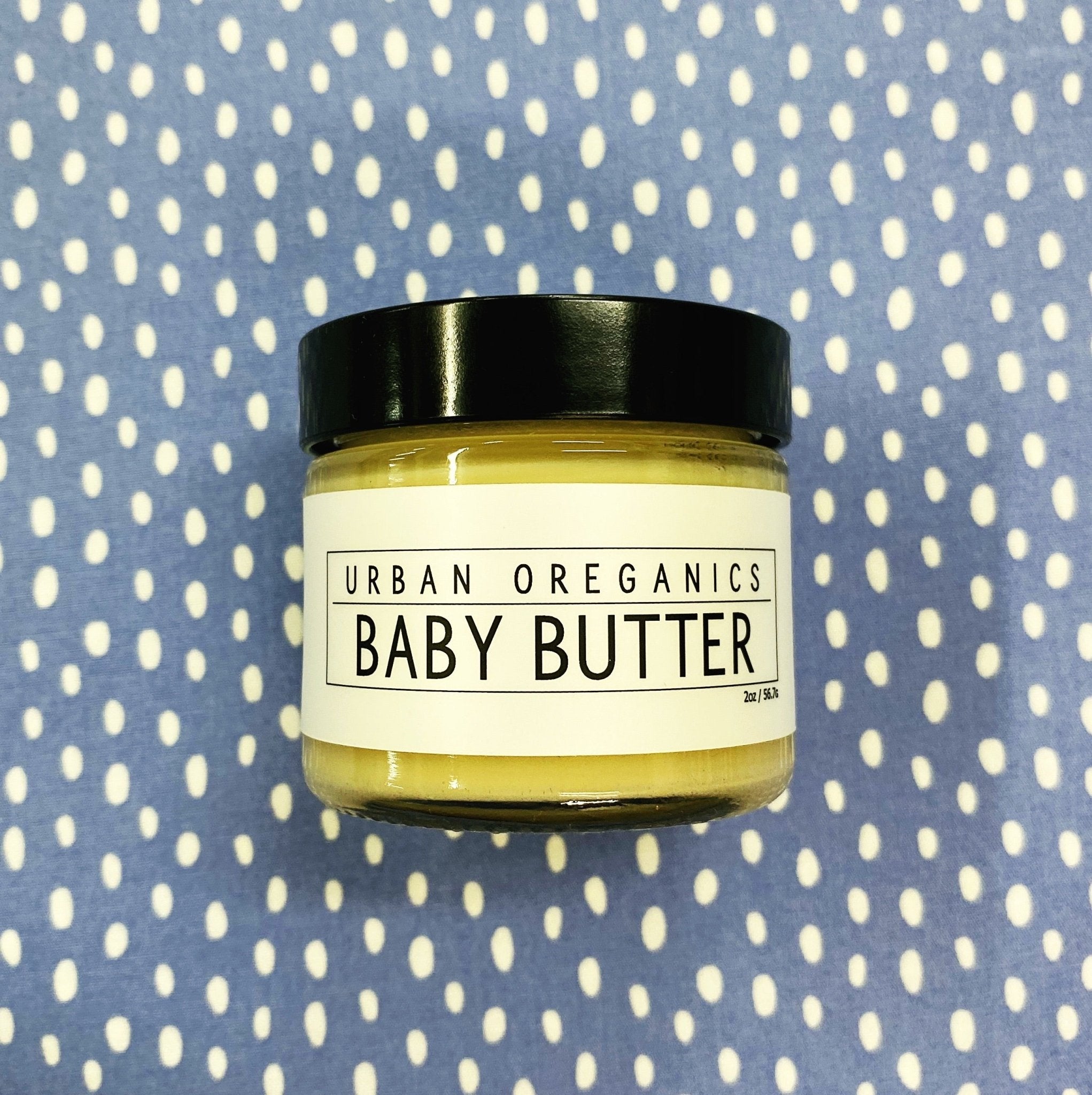 Urban Oreganics' baby butter (2 oz jar) combats your little one's diaper rash, comforts and protects sore nipples and even stretching bellies. Plus it's safe for ingesting (only food grade ingredients were used), so no need to wipe off before nursing. Multi-purpose for moms and babies alike and cloth diaper safe!

ingredients, benefits & directions:
organic pure coconut oil: hydrates and conditions skin, retains moisture, anti bacterial
candelilla wax: anti inflammatory, treats acne
organic raw shea butter: retains moisture, anti inflammatory, anti aging, soothes irritated skin
vitamin e: protects and repairs skin
Apply to clean skin as needed. Rub in until fully absorbed.
Store in a cool, dry location away from direct sunlight for maximum longevity.
Baby butter is organic, vegan and all-natural.
No parabens, phthalates, sodium lauryl sulfate, artificial colors, fragrances, or preservatives, palm oil, or gluten.