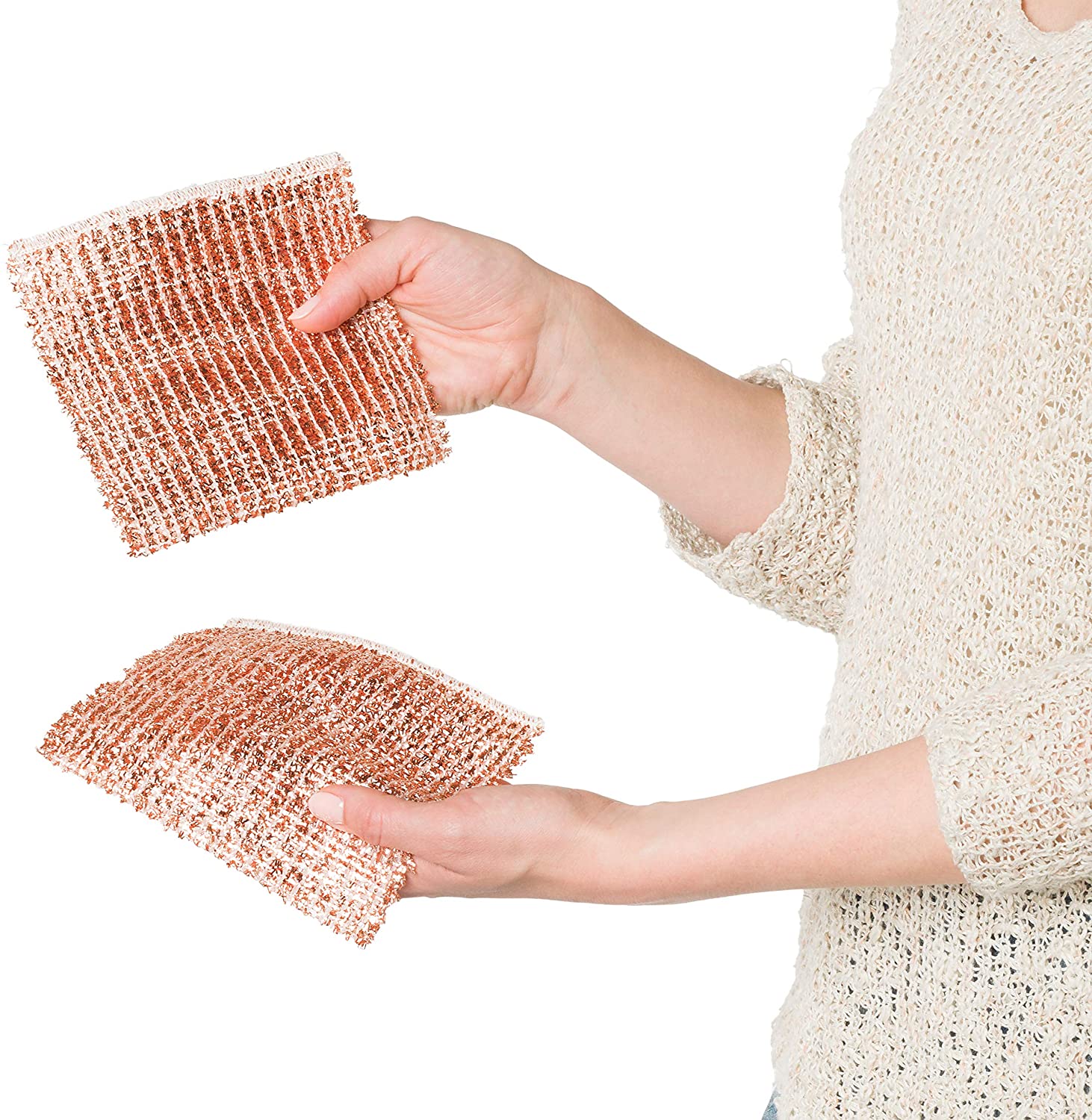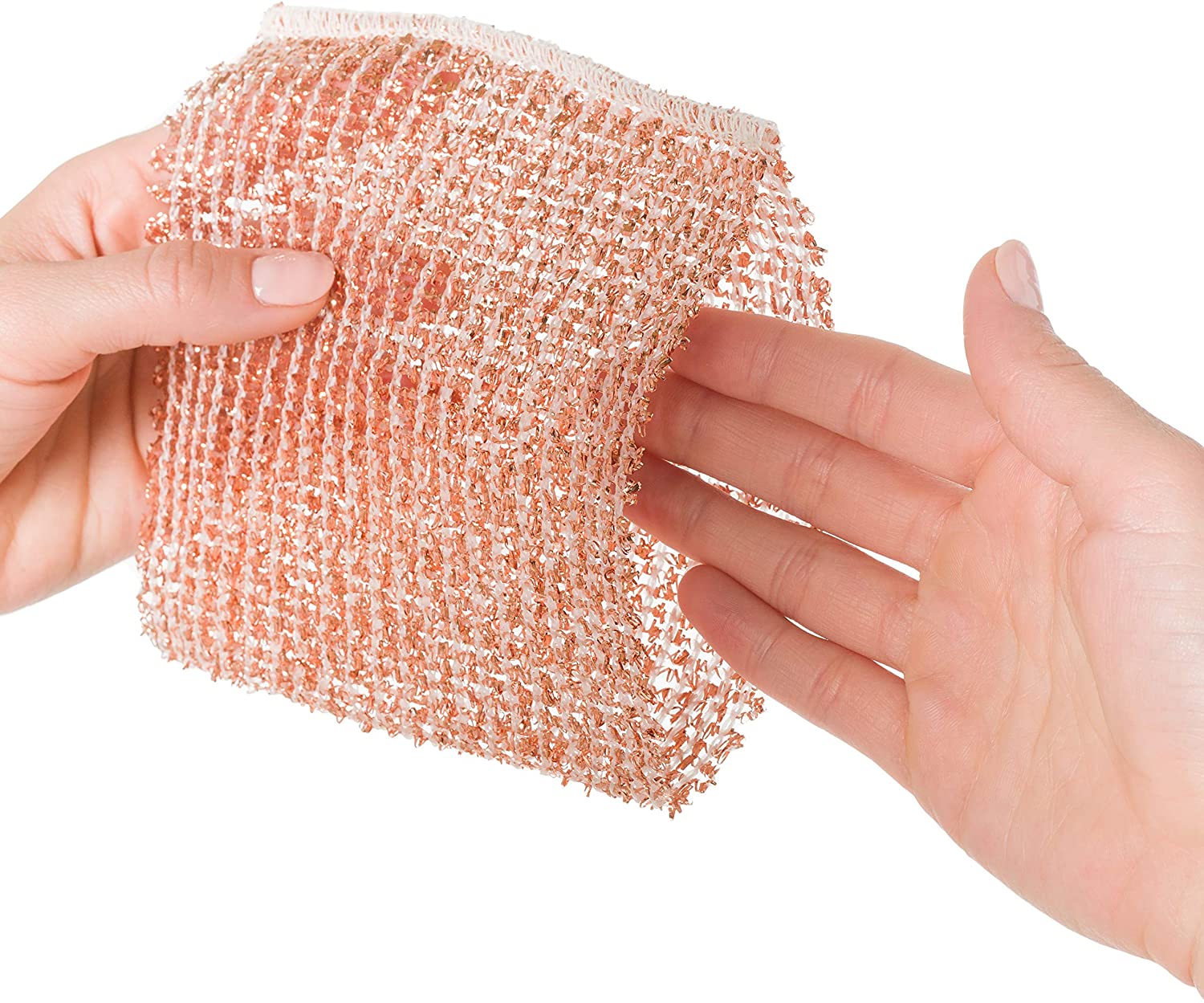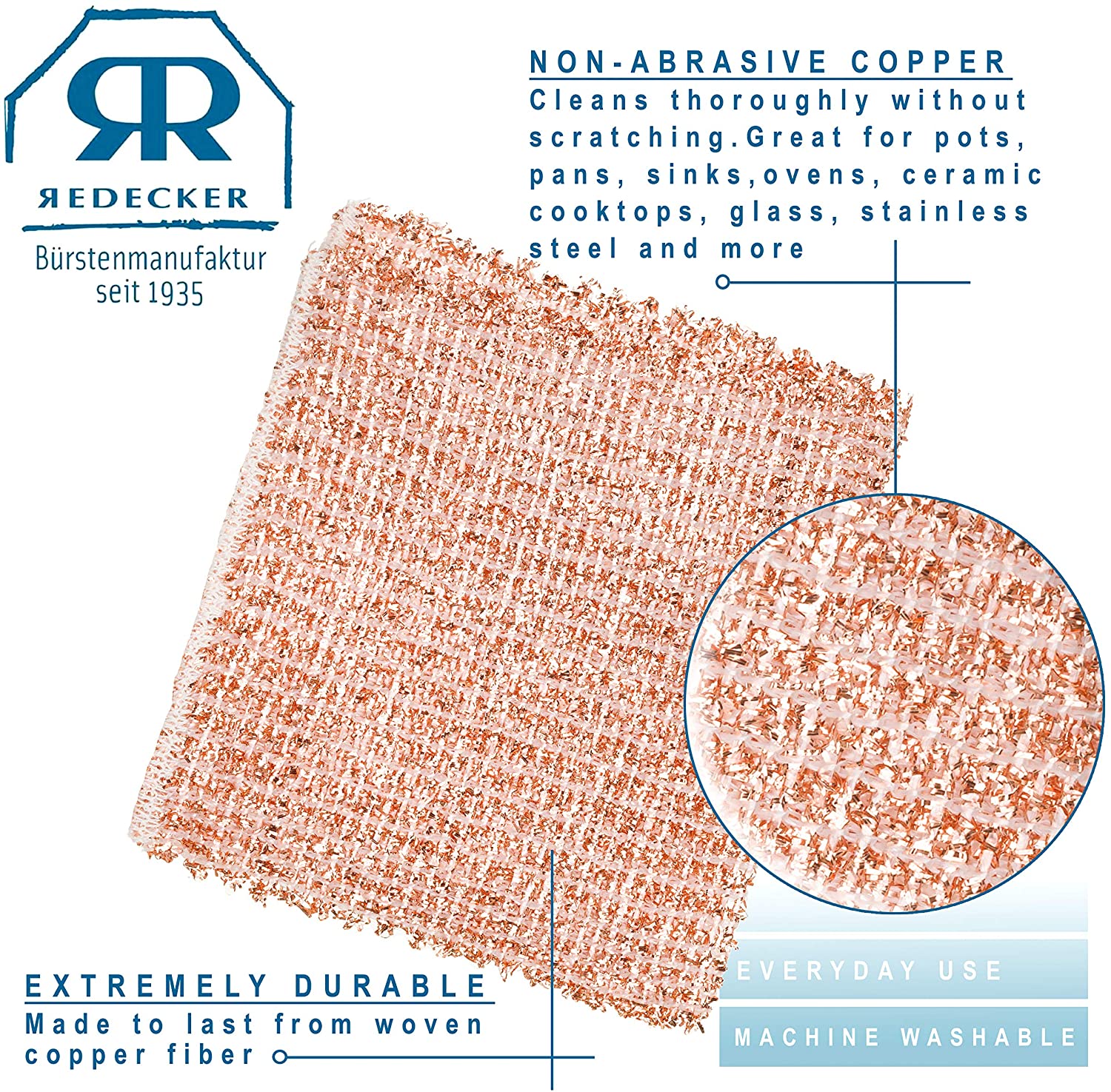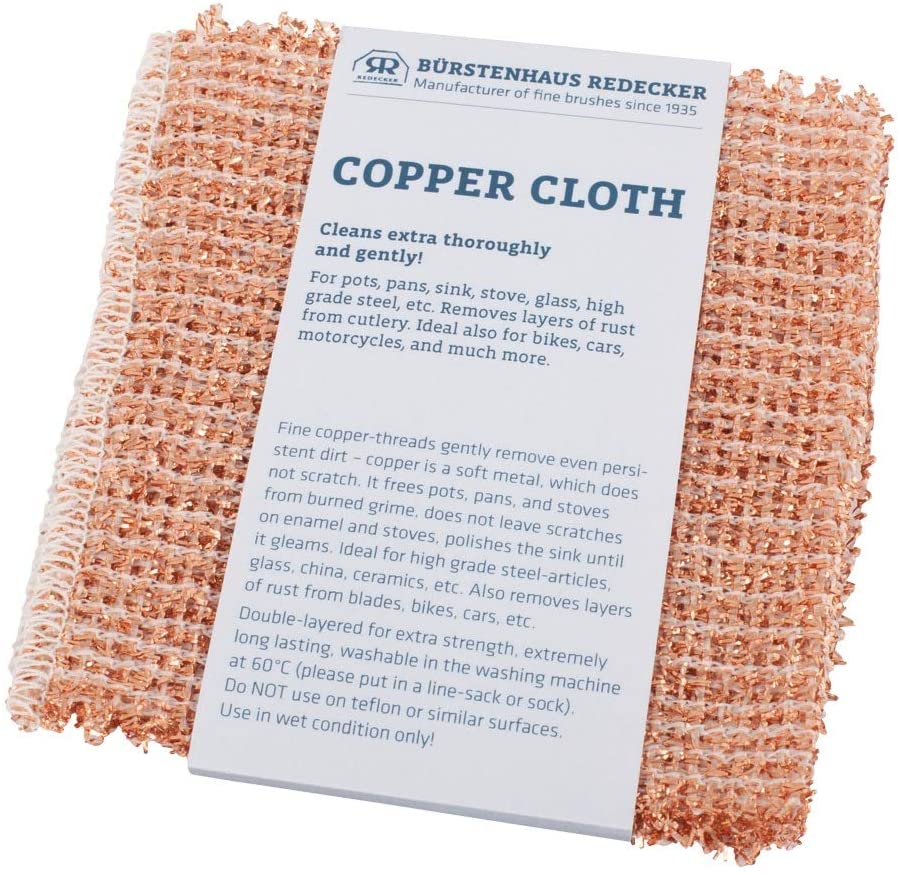 These solid copper cloths are made of woven wire, and make easy work of stubborn stuck on grime. Clean pots, pans, sinks, ovens, ceramic cooktops, glass and stainless steel thoroughly and gently. Great for removing rust from cutlery and ideal for the shiny parts of bicycles and motorcycles. Can be used on glass, chrome parts and aluminum rims on cars. Fine copper threads loosen even the most stubborn dirt carefully – because copper is a soft, non-abrasive metal.
***Not suitable for Teflon or other non-stick surfaces. Use in wet condition only!*** Always test a patch before scrubbing visible surfaces.
woven copper fibre

Size: 6" x 5.5"

Double-layered for extra strength

Wet before use
Launder in a Mesh Laundry Bag (or other protective bag) in the washing machine at 60°C.
Made by Redecker in Germany.