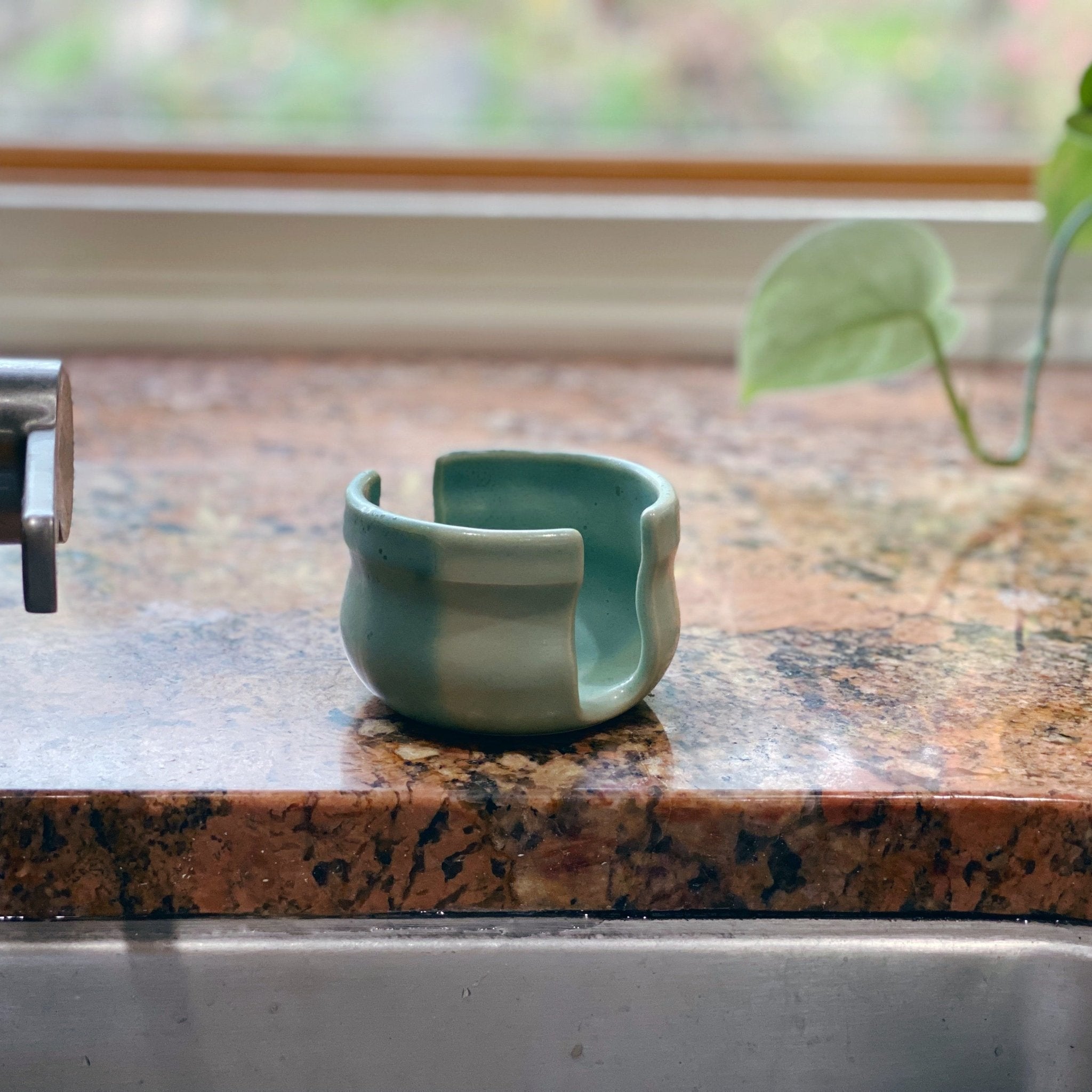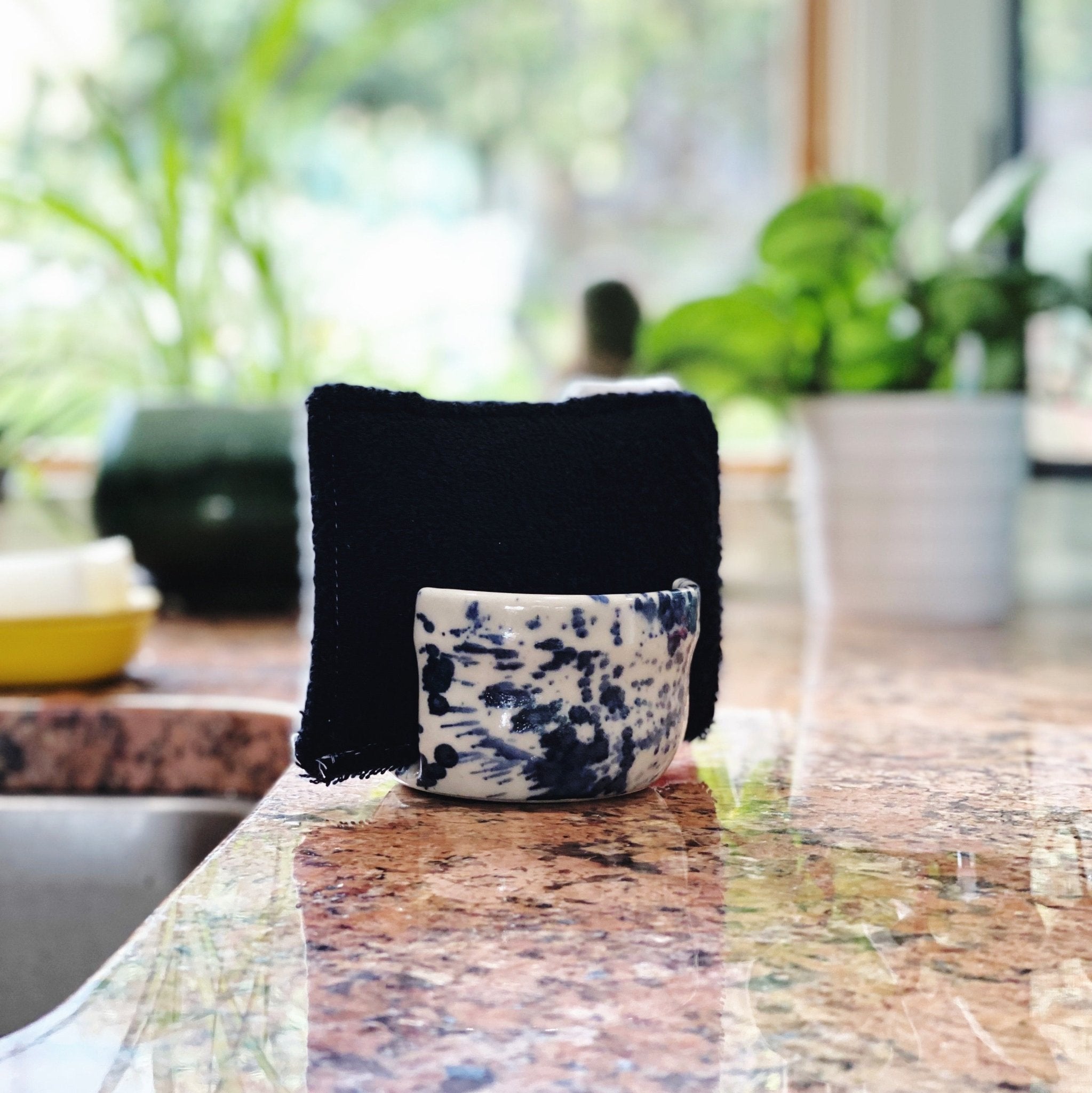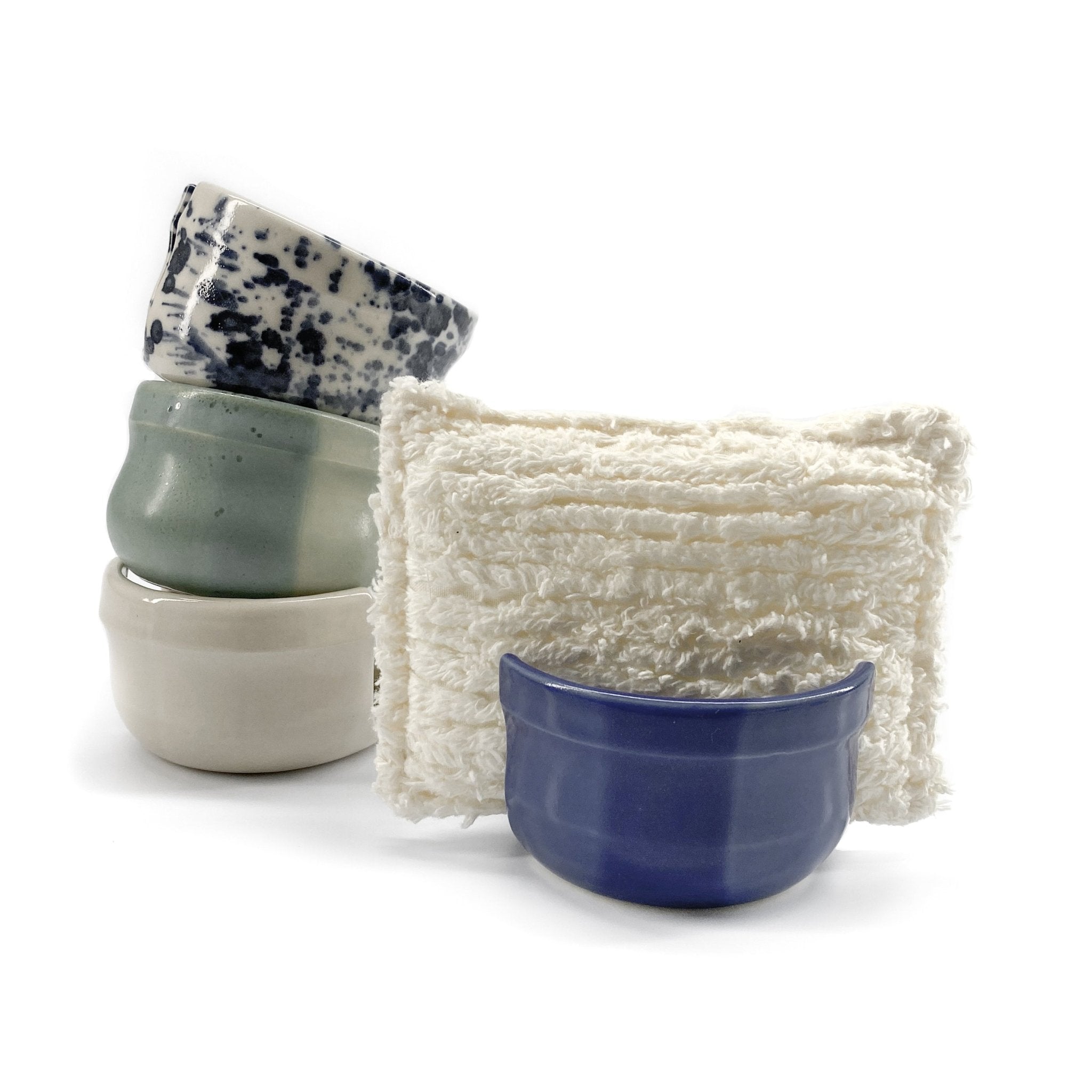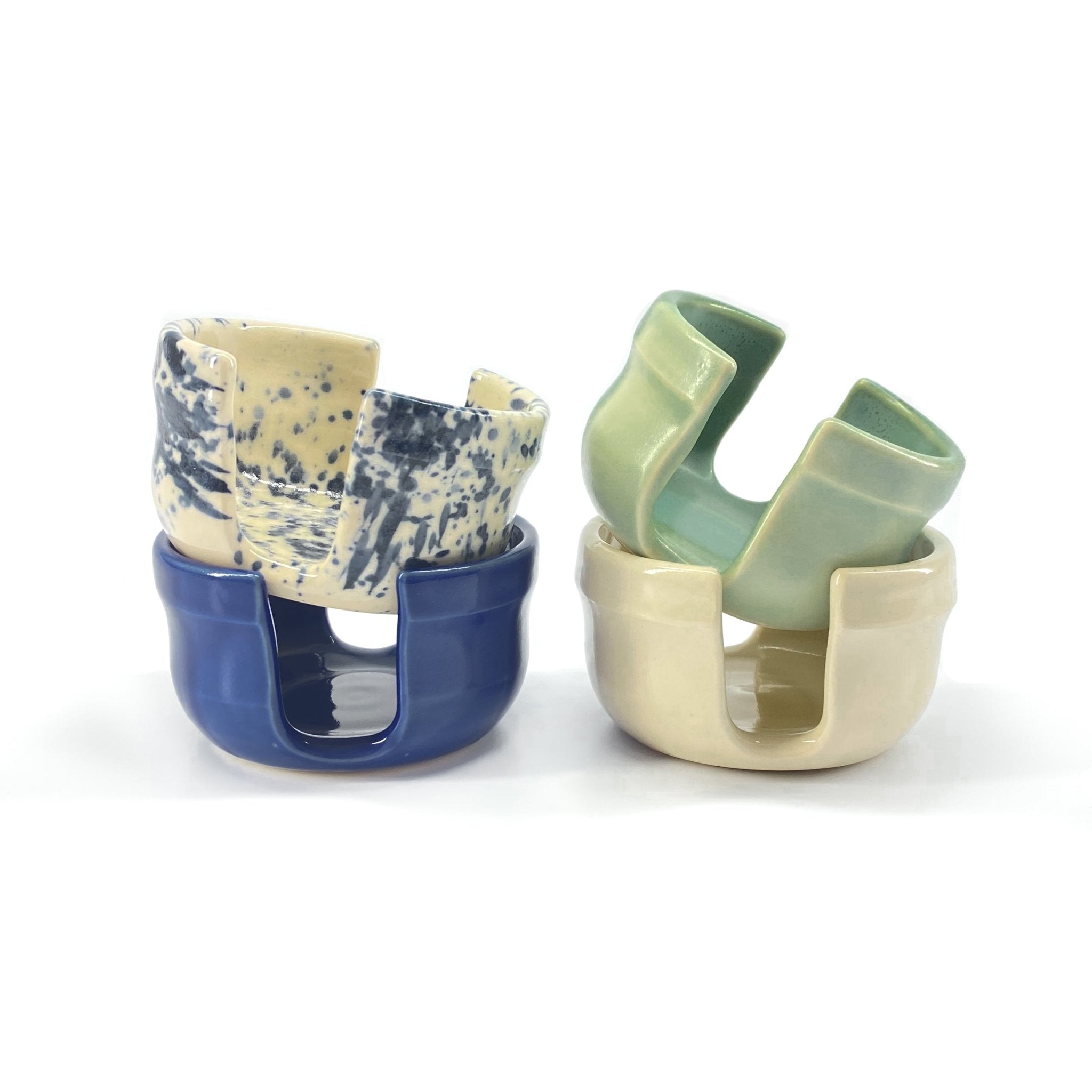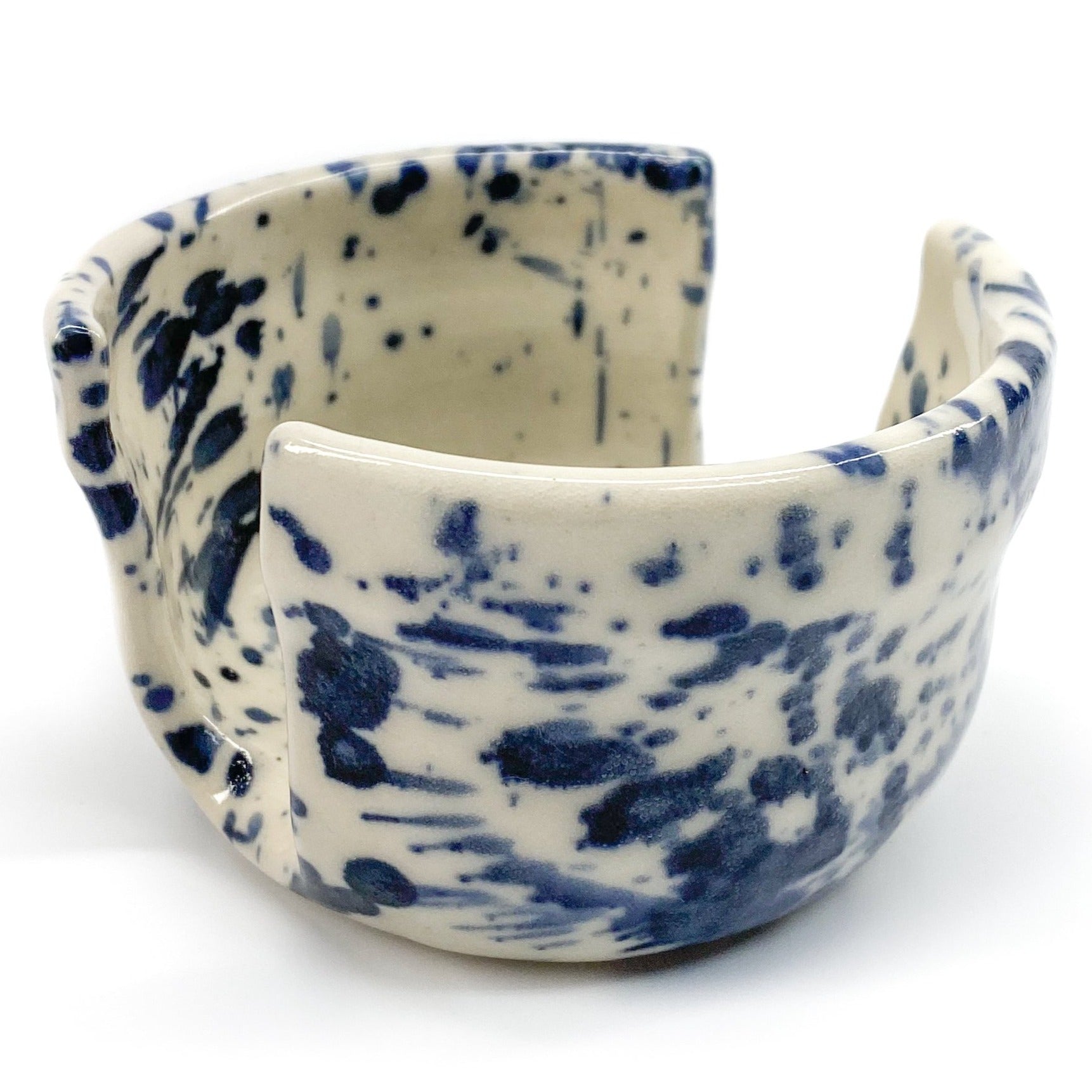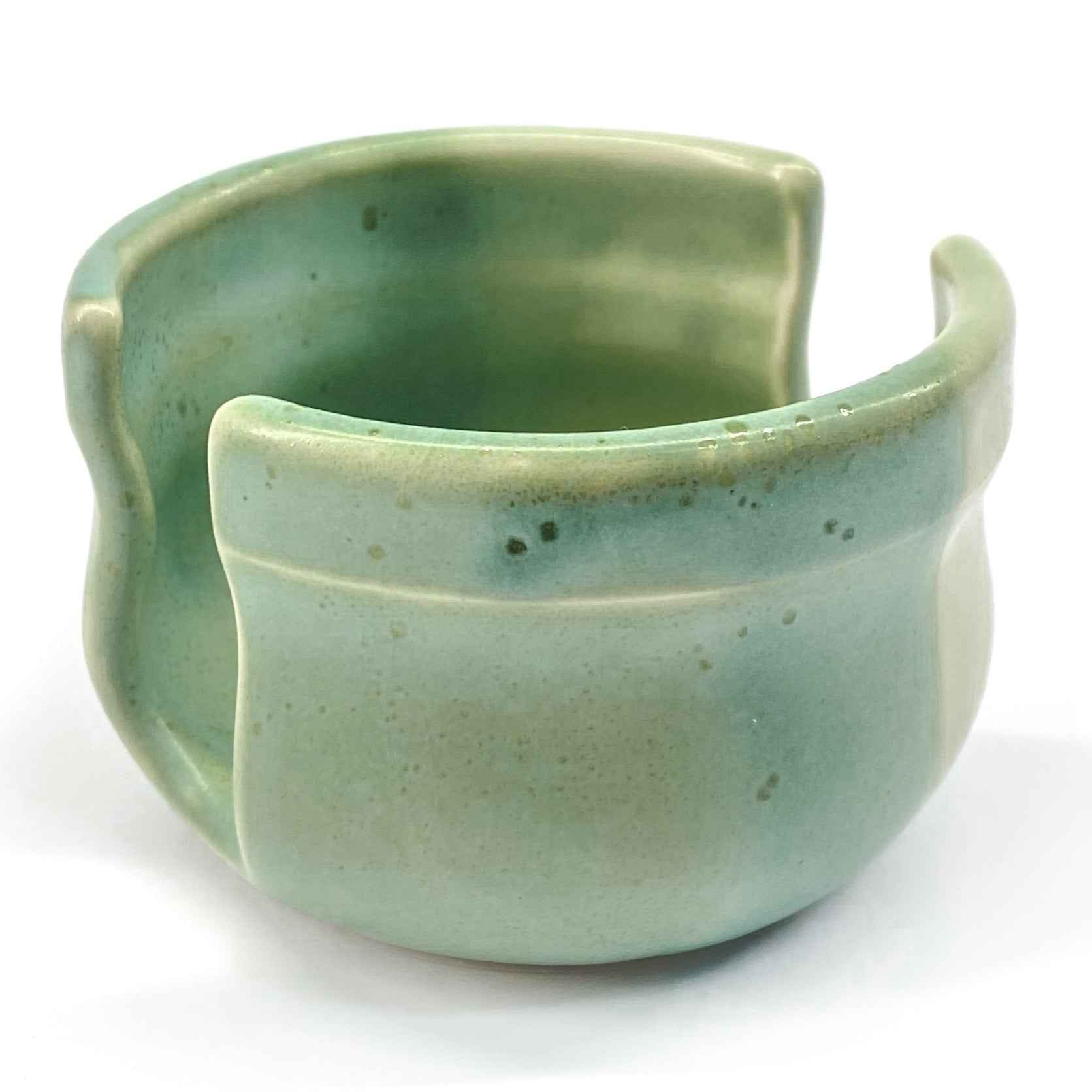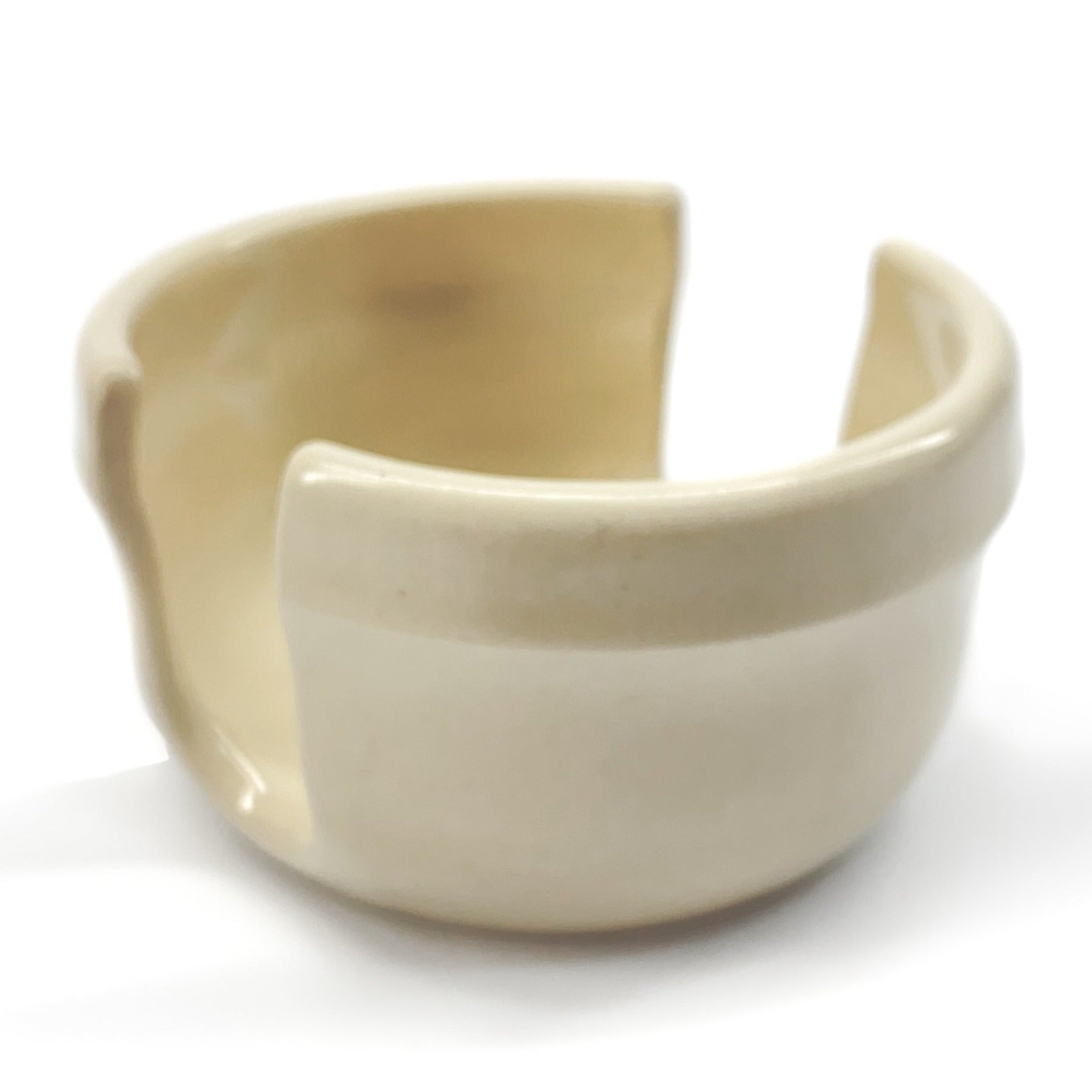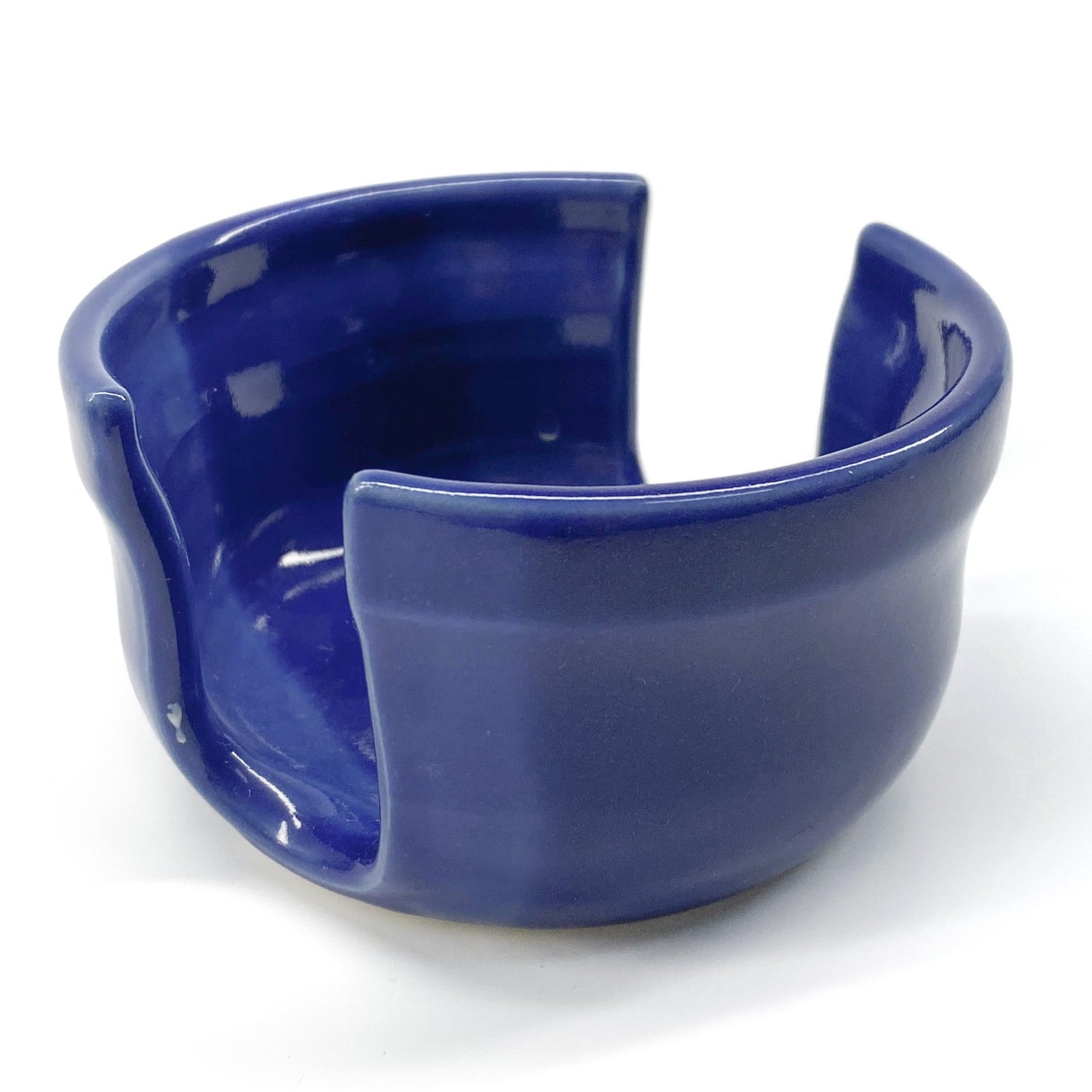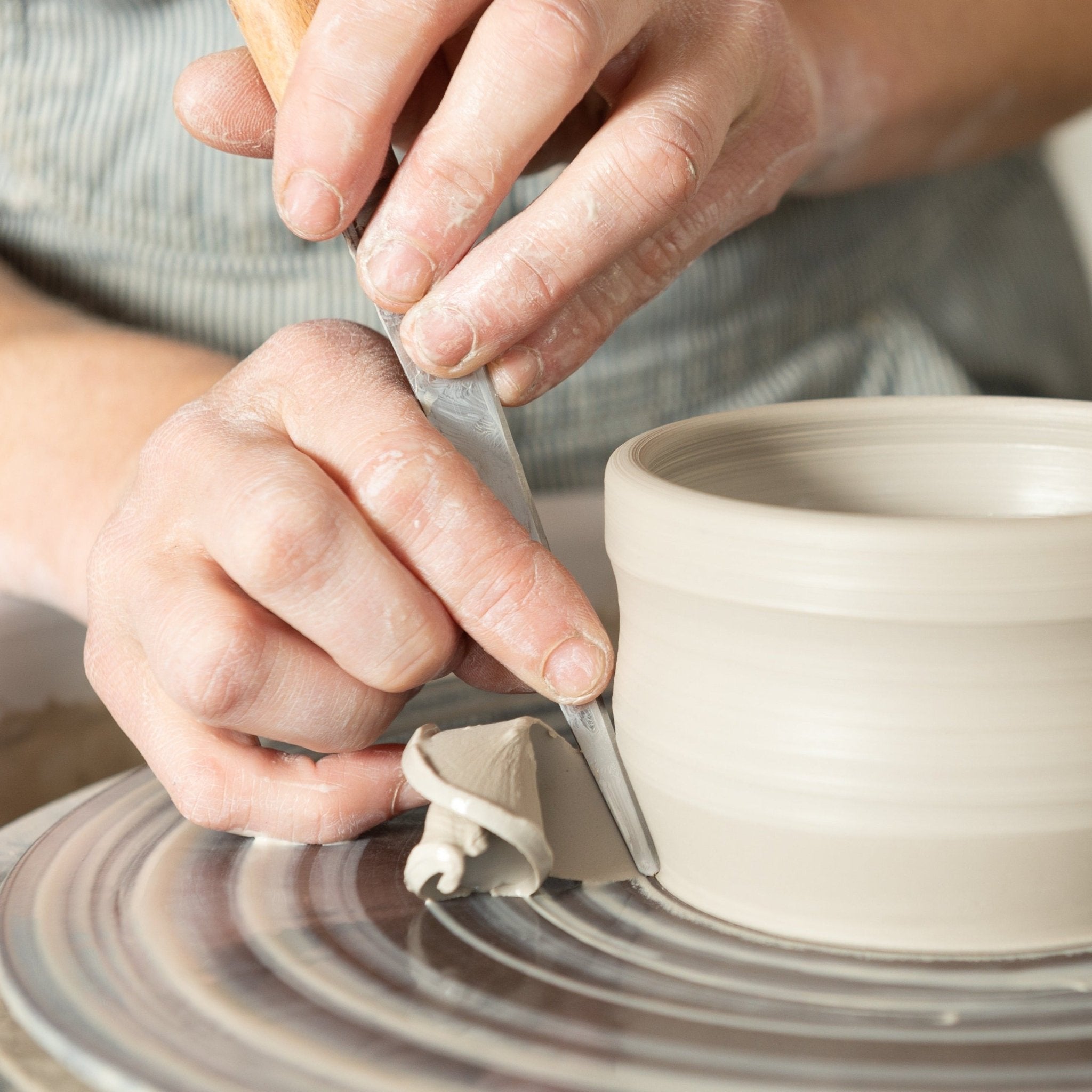 Keep your Washable Sponges high and dry with these handmade, ceramic sponge holders. Each holder is thrown on a potter's wheel, then trimmed, carved, dried and fired before a final glaze and re-firing. Sponge holders are food and dishwasher safe.
Features:

Ceramic vessel with slot for sponge
Approx 3.25" in diameter and 2.25" tall
Handmade and each one unique
Handmade in Portland, Oregon by Miranda Trostle, the artist behind Sego Lily Pottery. Last in-process photo by Sean Bascom.