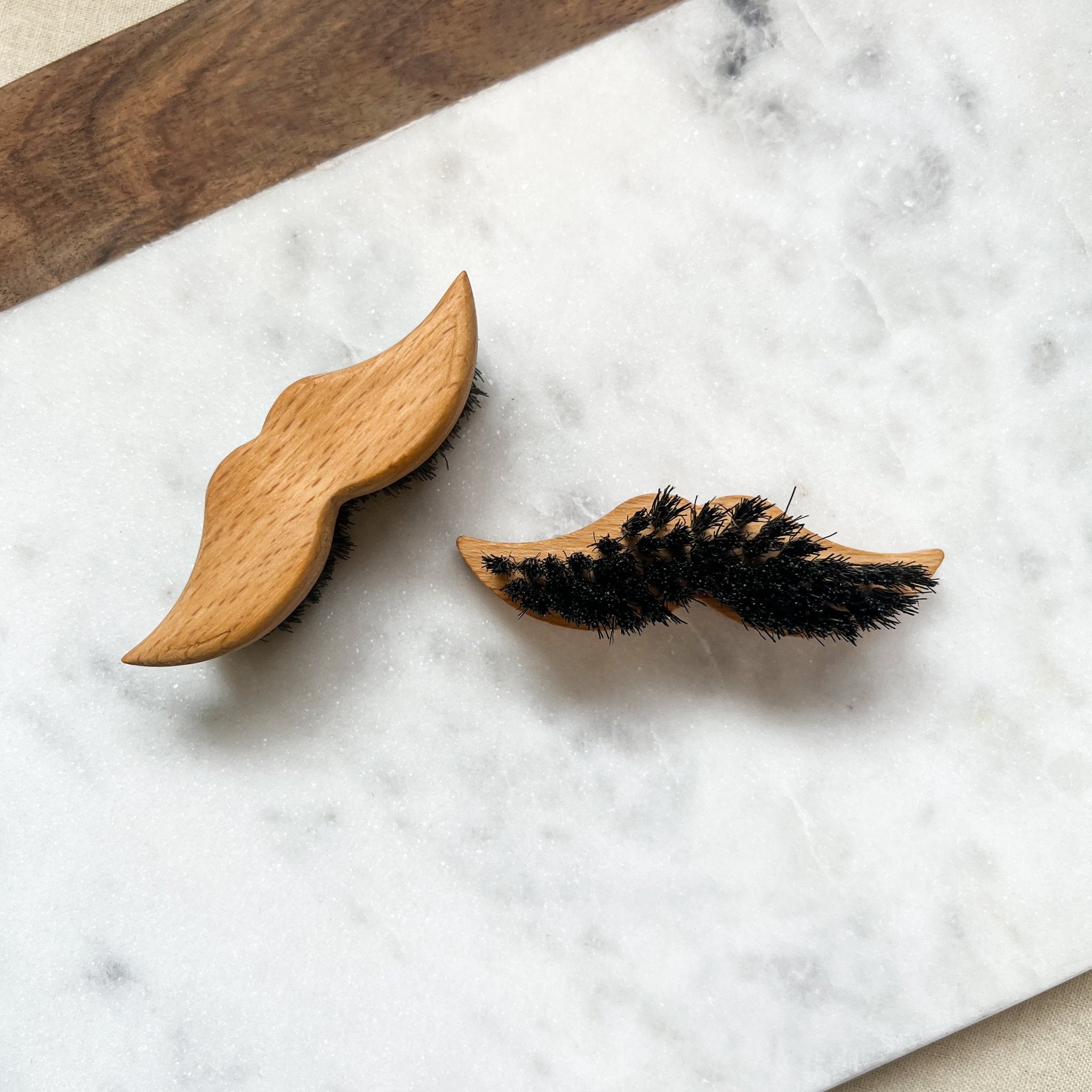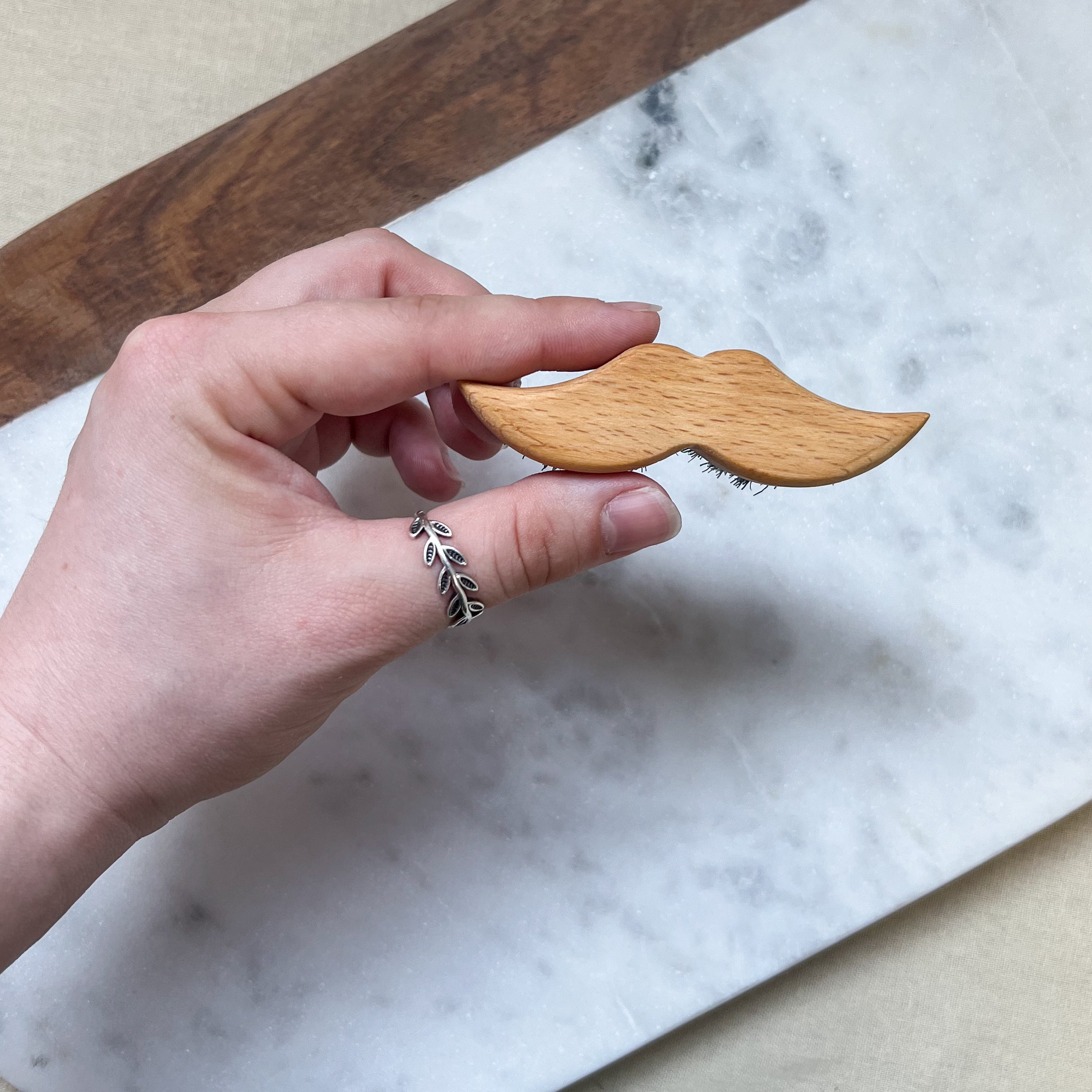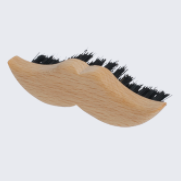 This spiffy, plastic free Beard Brush is sure to please even the most discerning beard. Made from oiled beechwood with extra strong, black wild boar bristles, this moustashe shaped brush will get facial hair going in the right direction. Use before or after shaving to groom facial hair.

Size: 8.5 cm or 3 1/3"

Made in Germany. Plastic free.