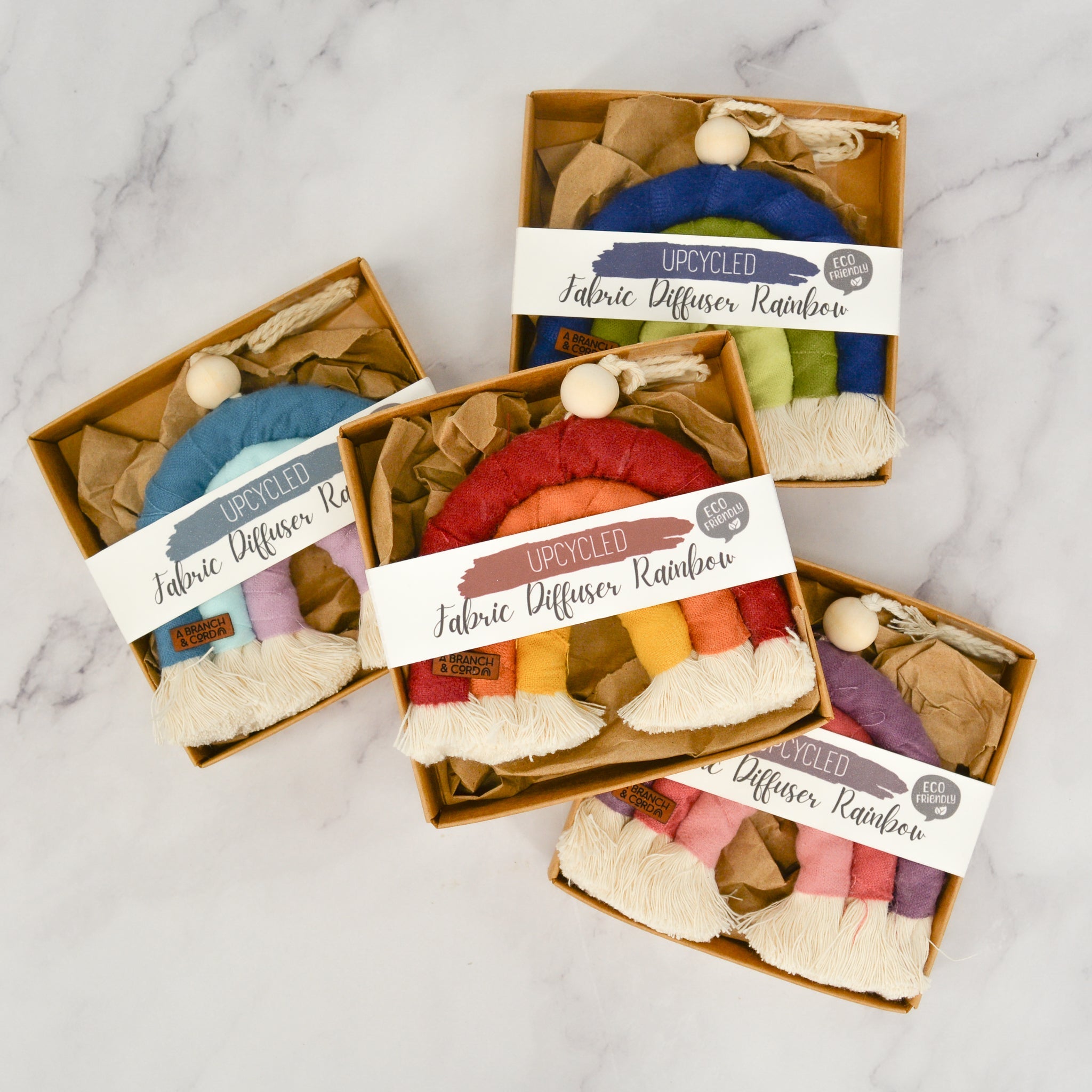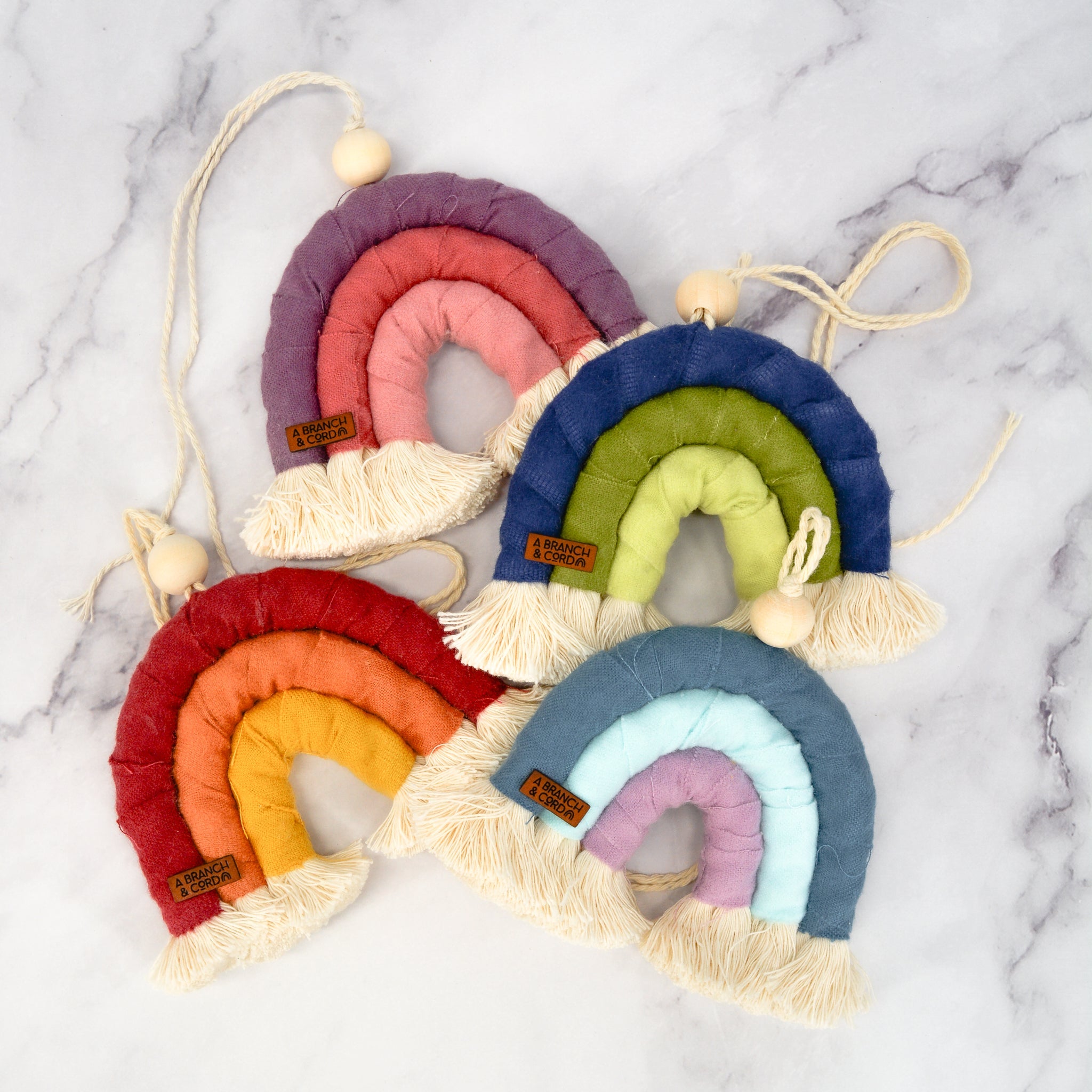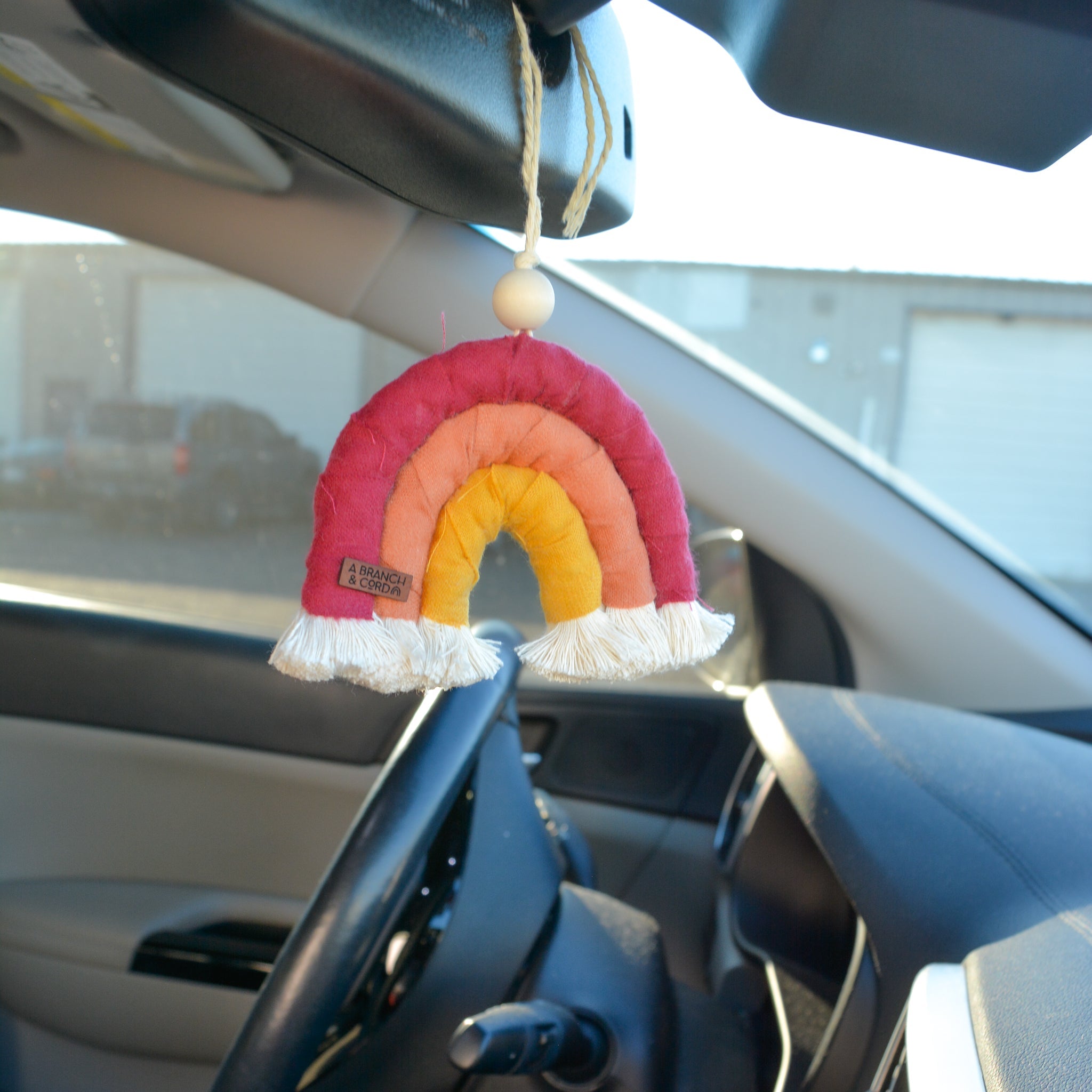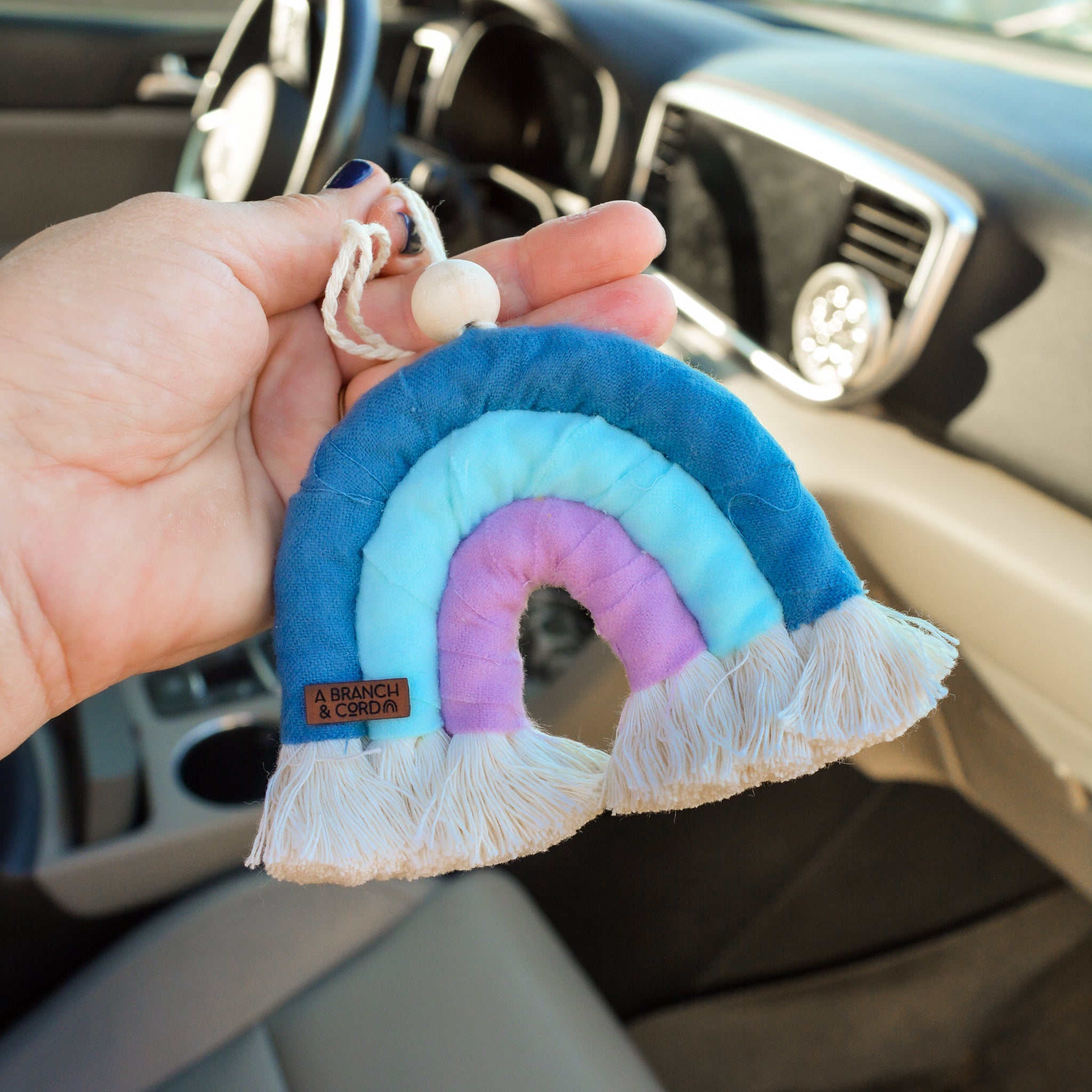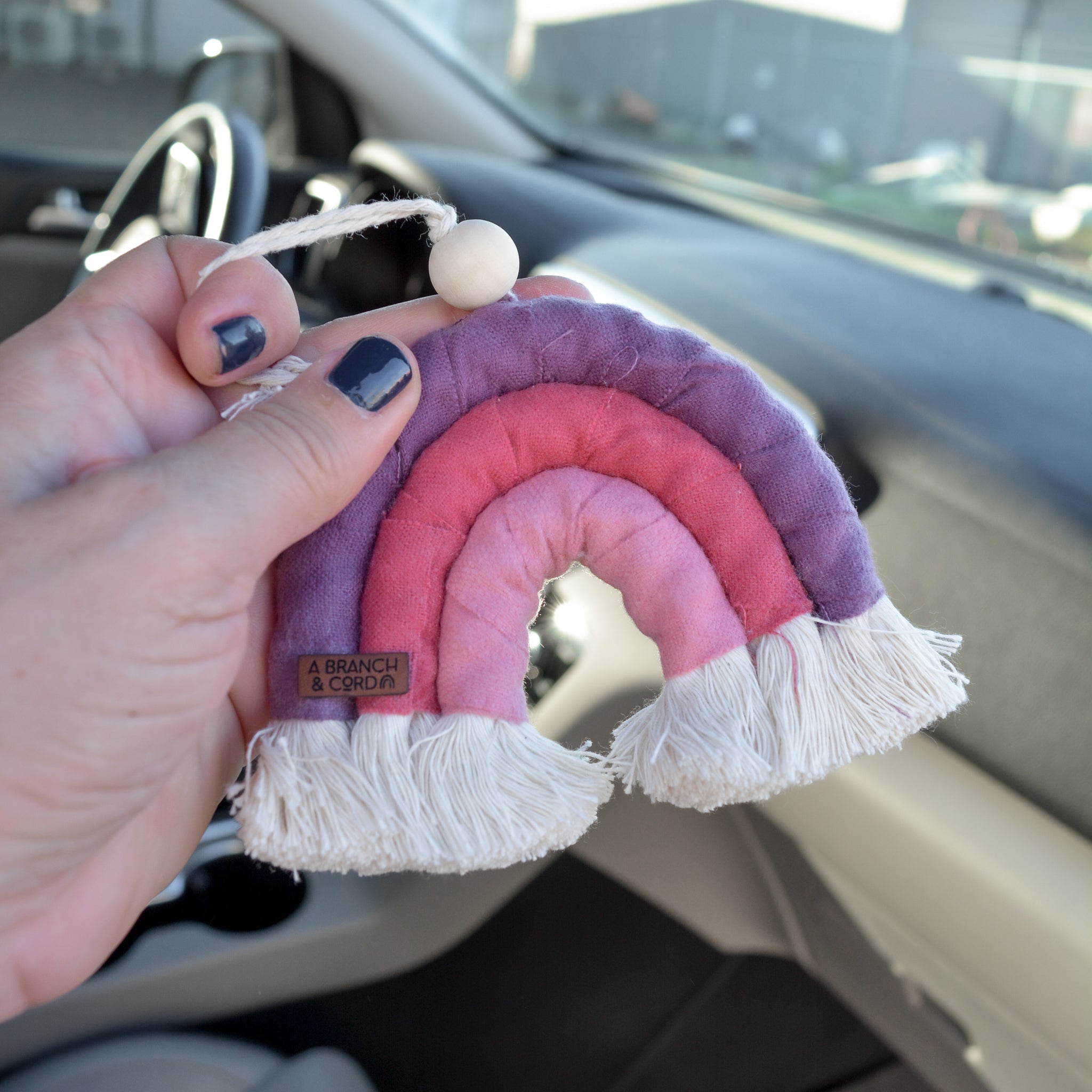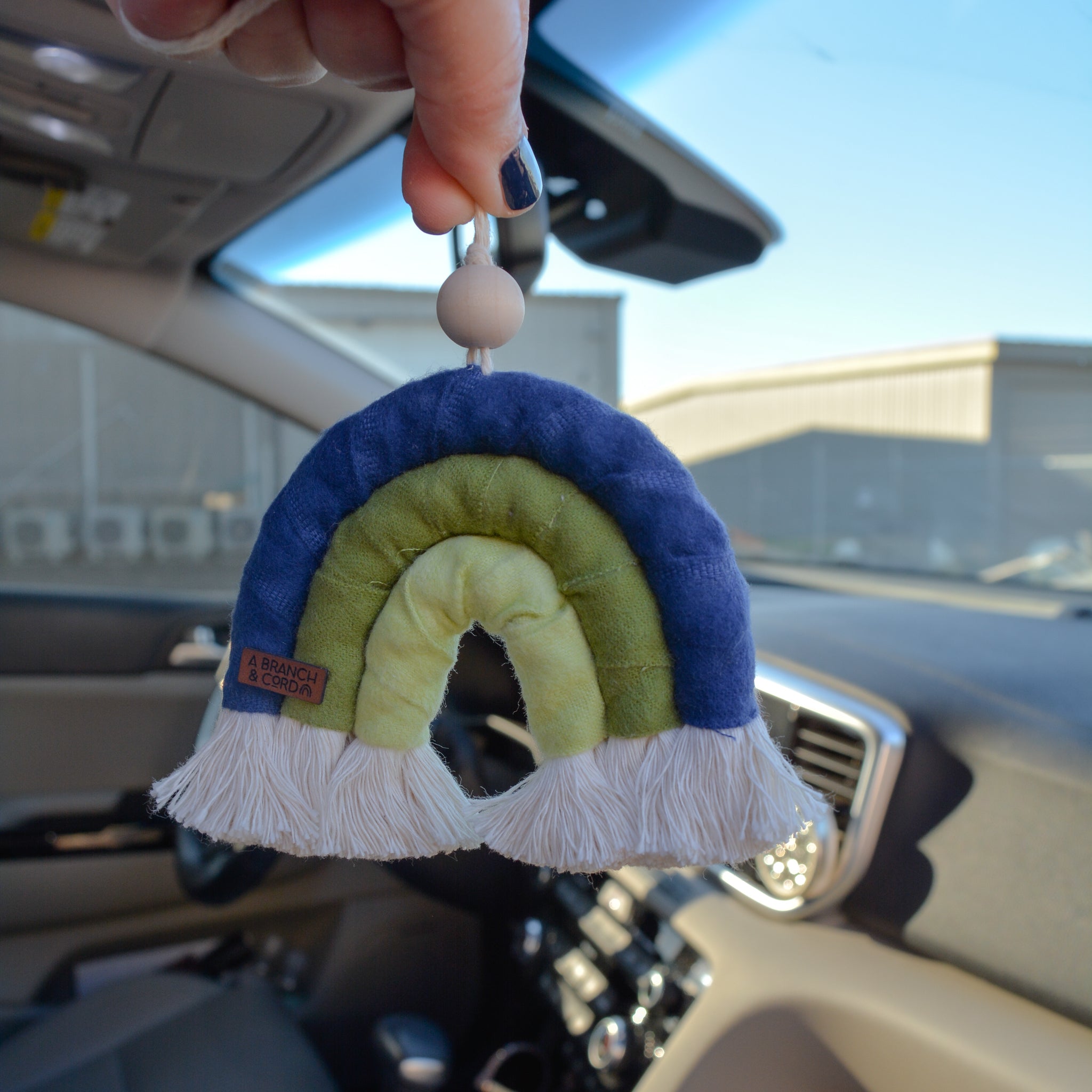 Upcycled Rainbow Diffuser
Make way for an awesome Oregon upcycled collaboration! A Branch & Cord and Marley's Monsters have teamed up to make Fabric Diffuser Rainbows using our Earthy Rainbow scrap felt! Decorate your car or desk with the perfect combination of sustainability and style with an Upcycled Fabric Diffuser Rainbow. 
The Rainbow Diffuser is made with 100% cotton rope, upcycled cotton flannel, and natural wooden beads. Size is approximately 3.5" x 3" with a 9" hanging string.
How to use:
Drop several essential oils onto the wooden beads. Reapply as little or as often as you like. You do not need to use this rainbow as a diffuser to enjoy it! Simply hang and enjoy. The diffusing is simply a bonus! 
Choose your favorite color combination from the menu. 
A Brand & Cord is a Portland, Oregon brand.