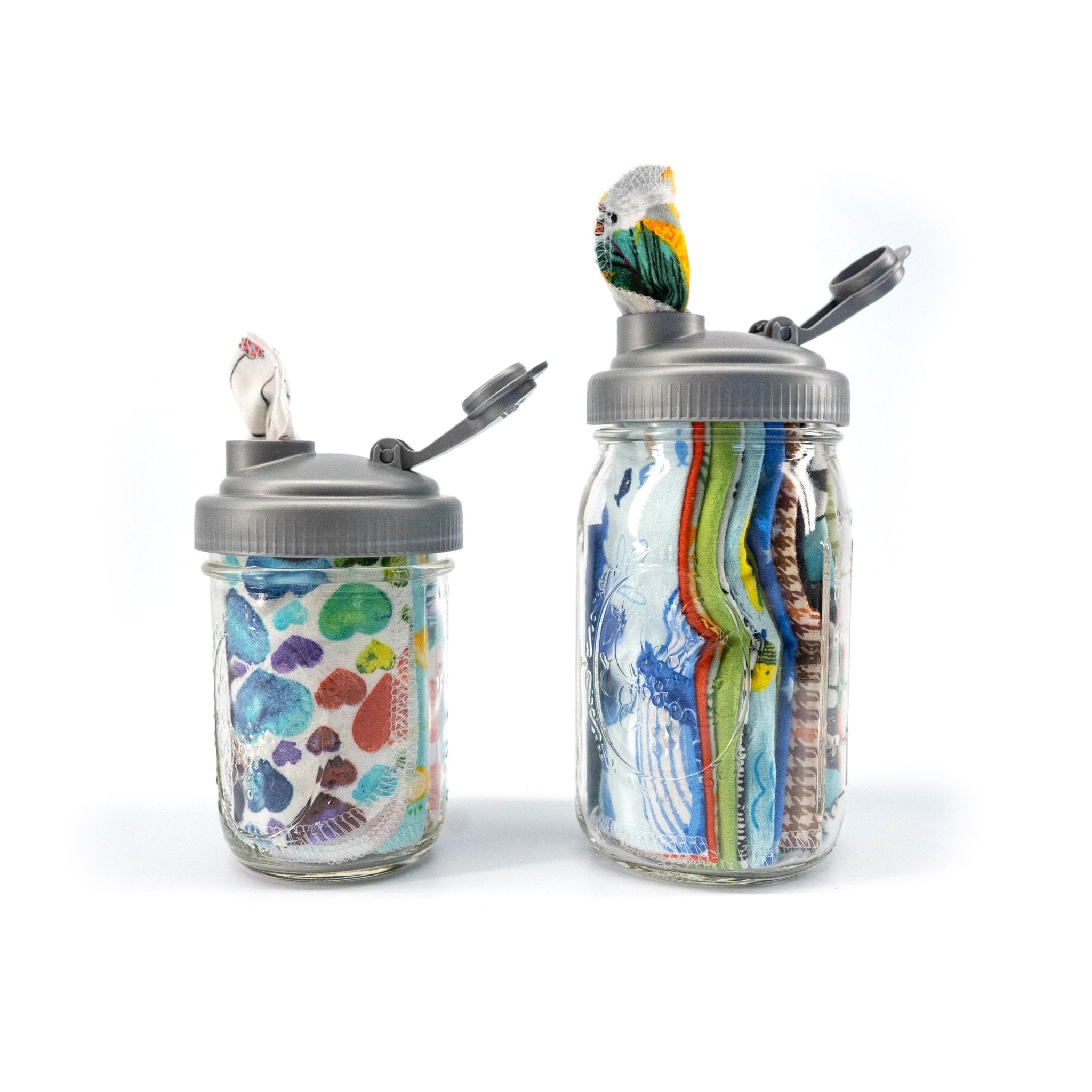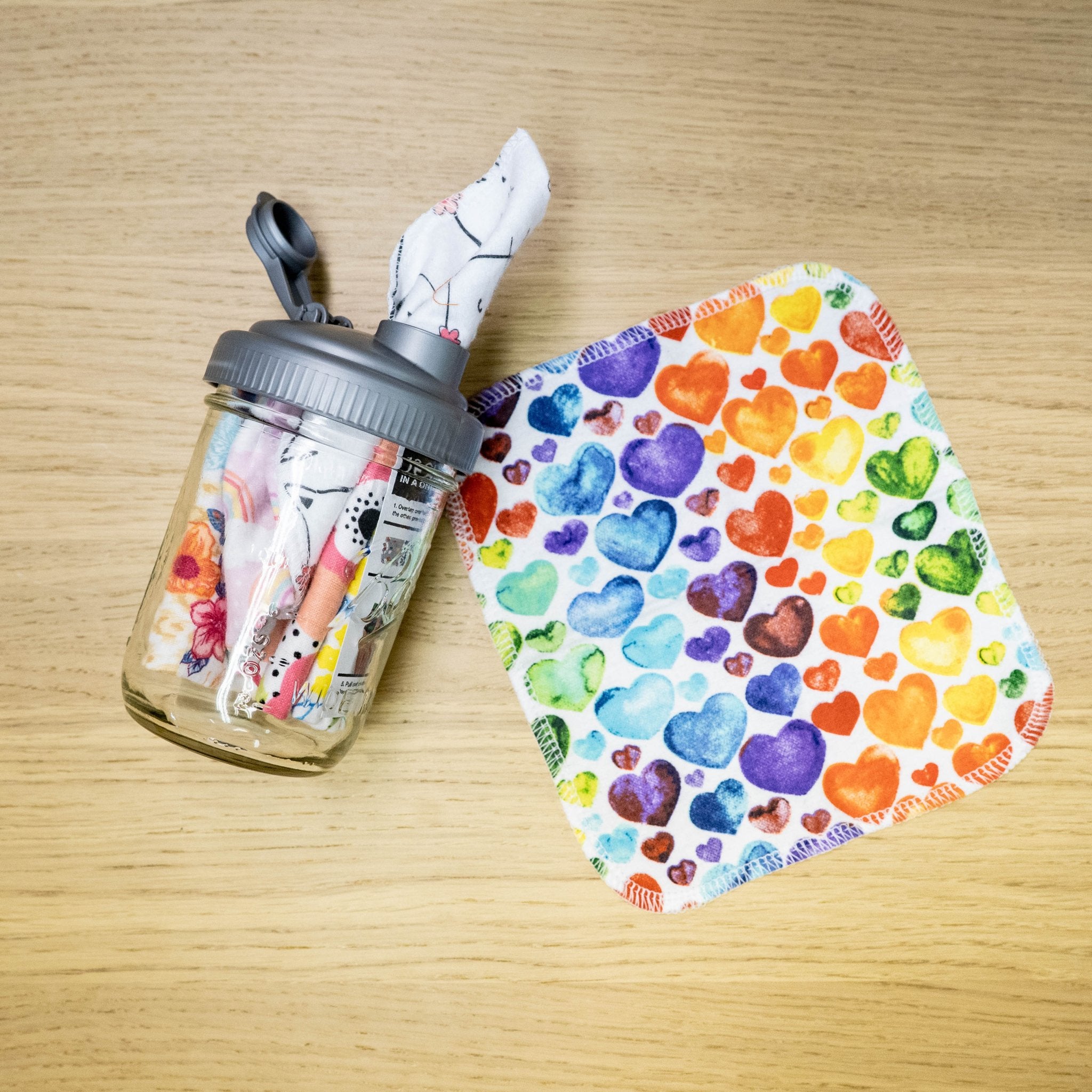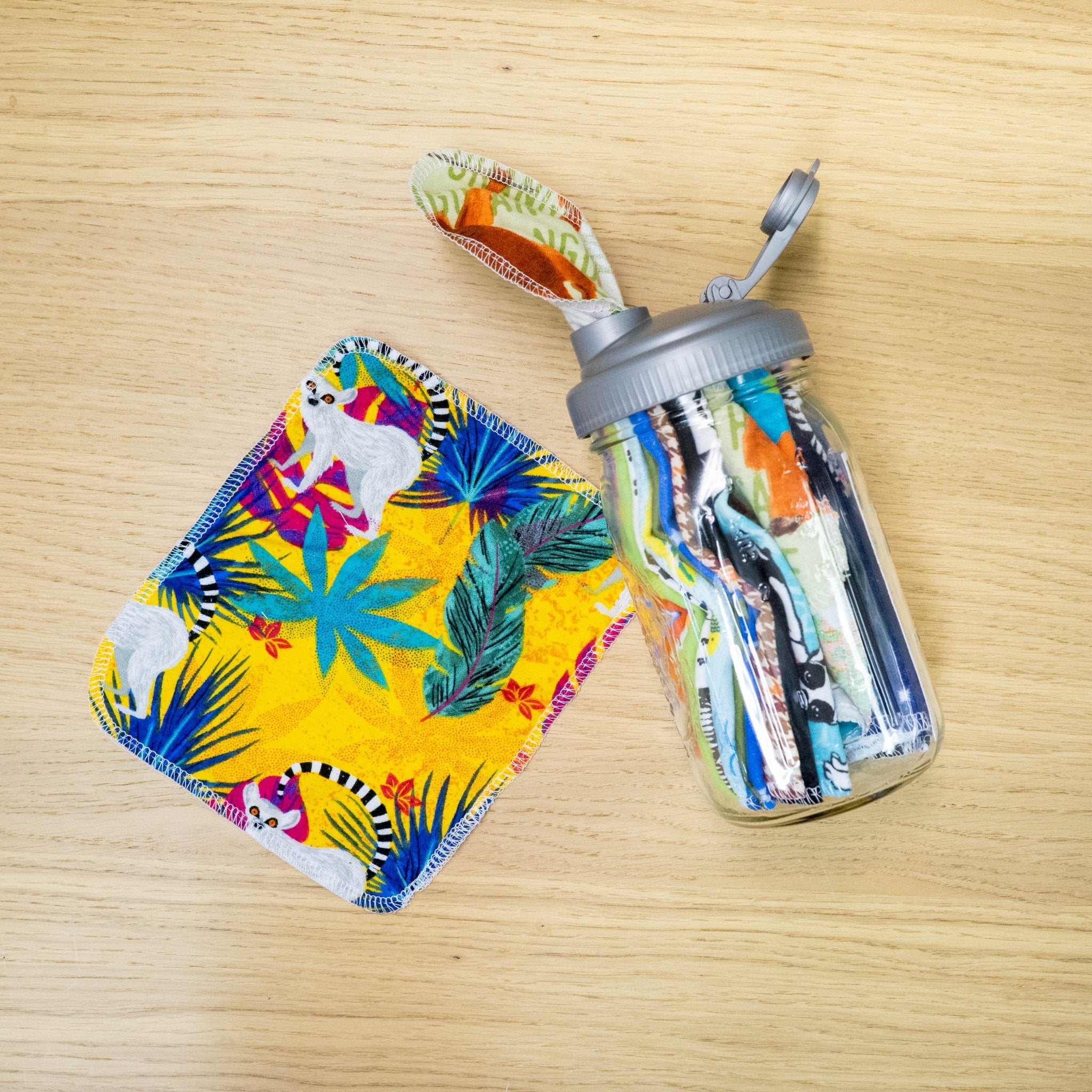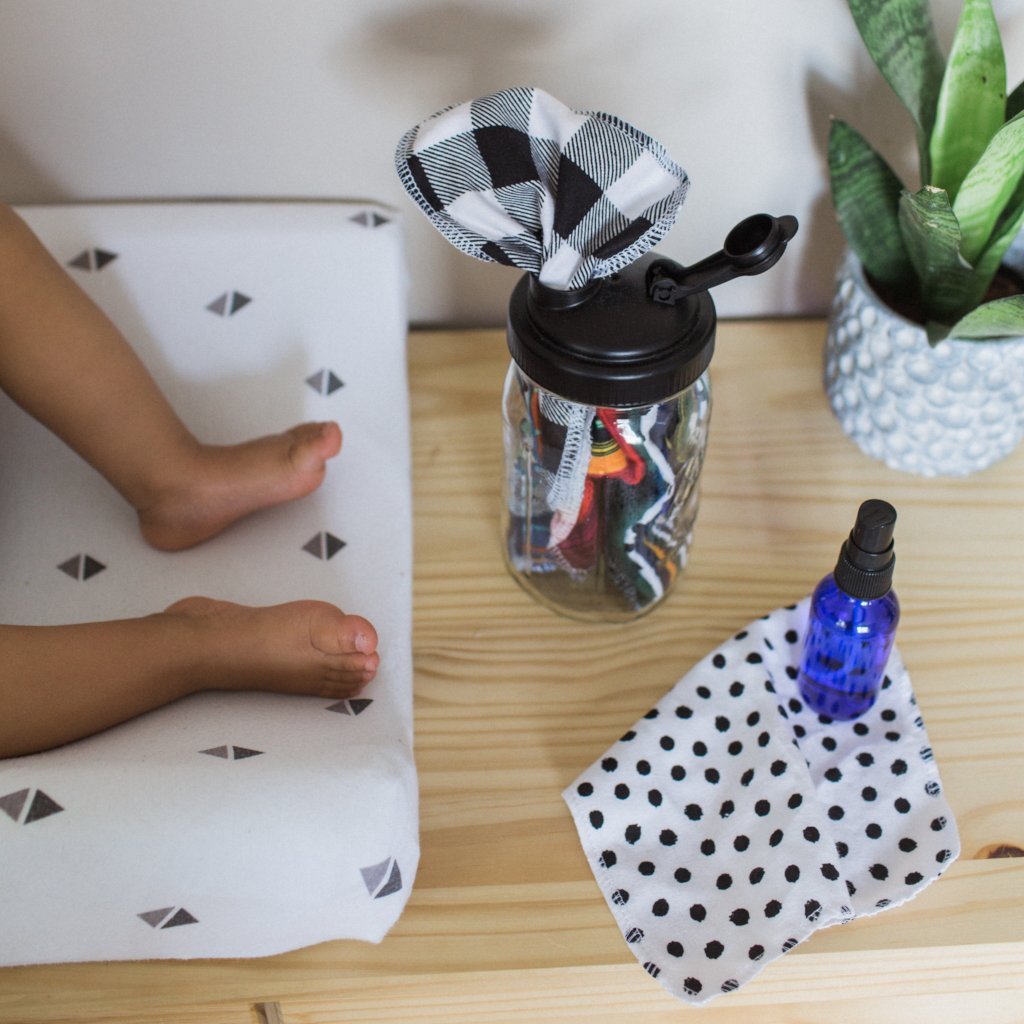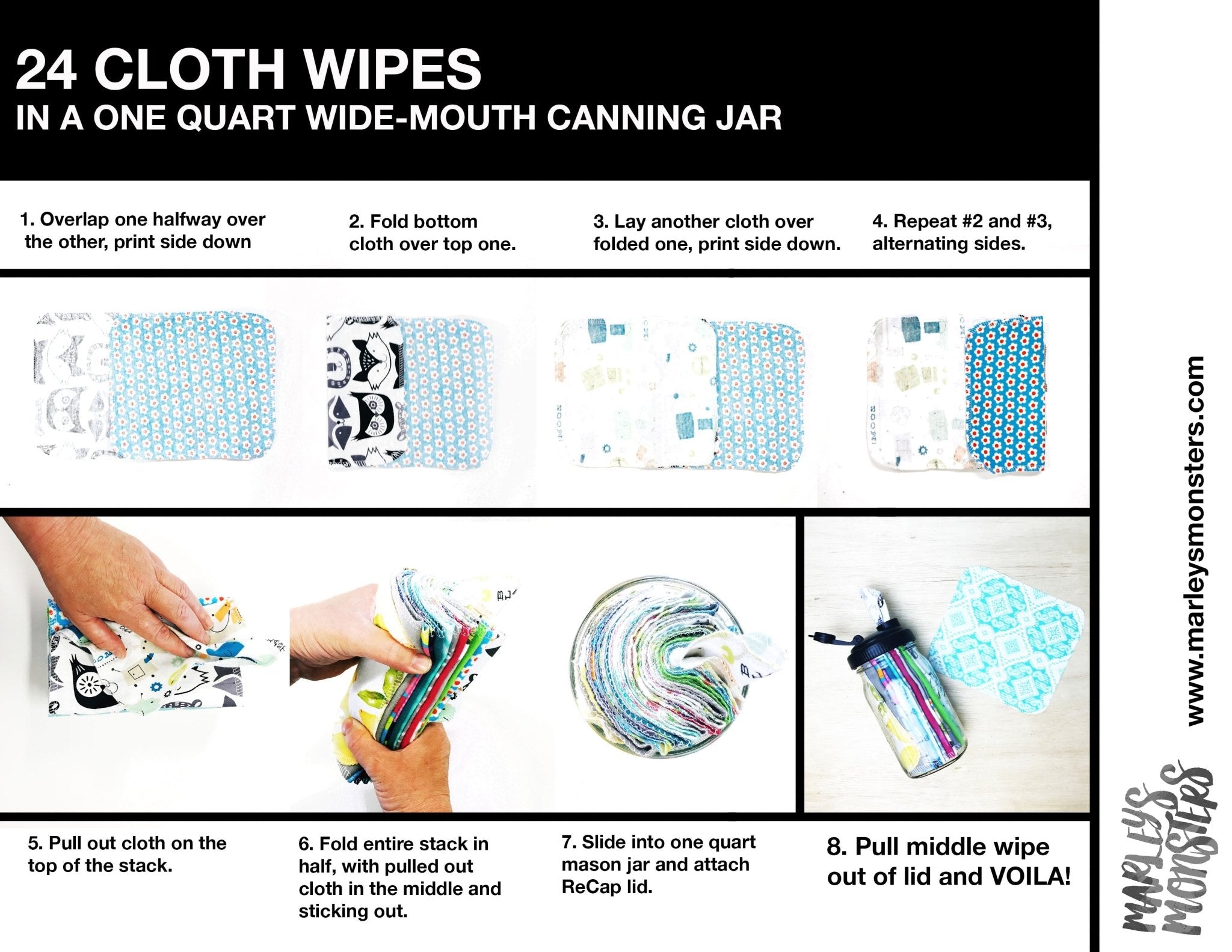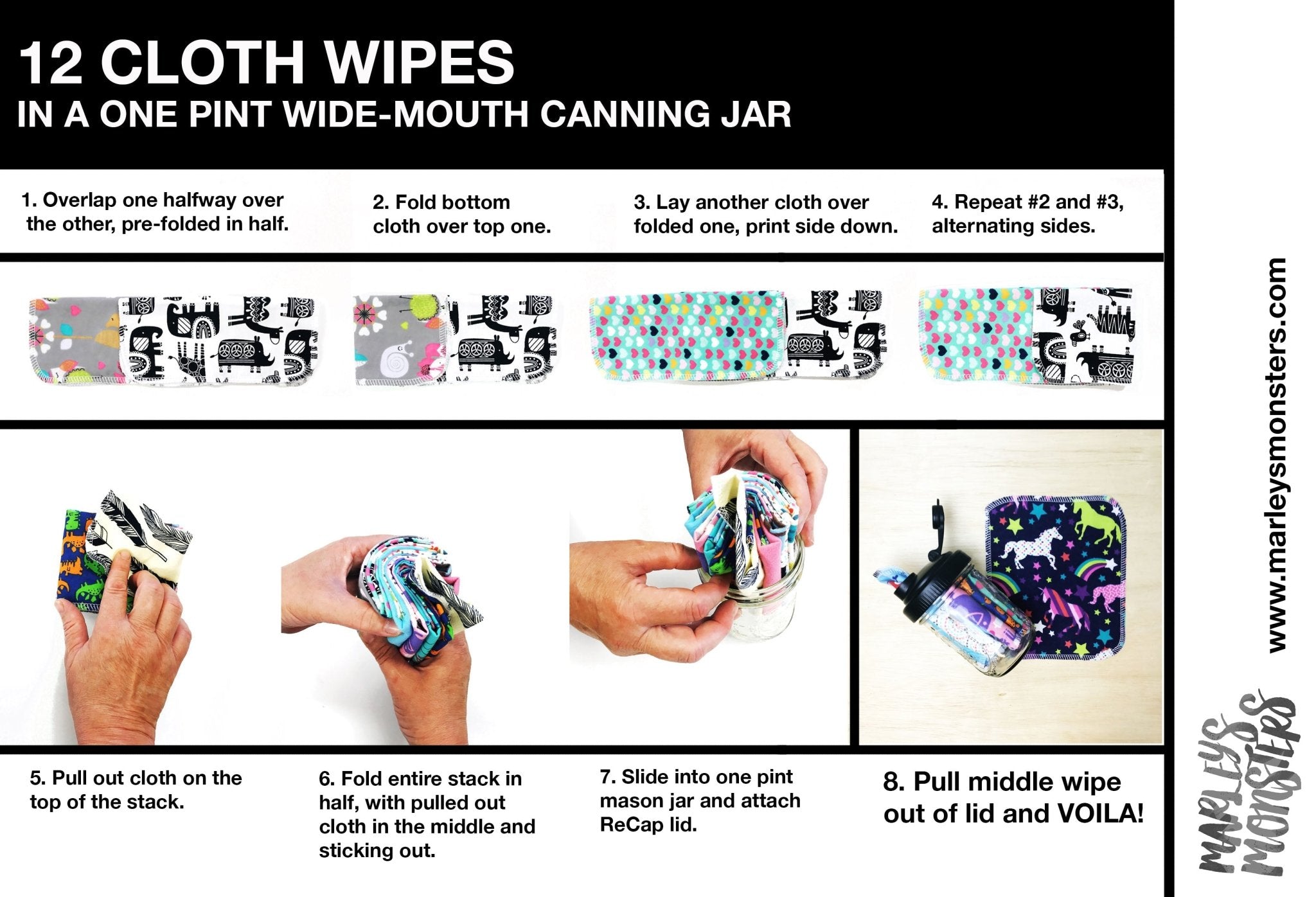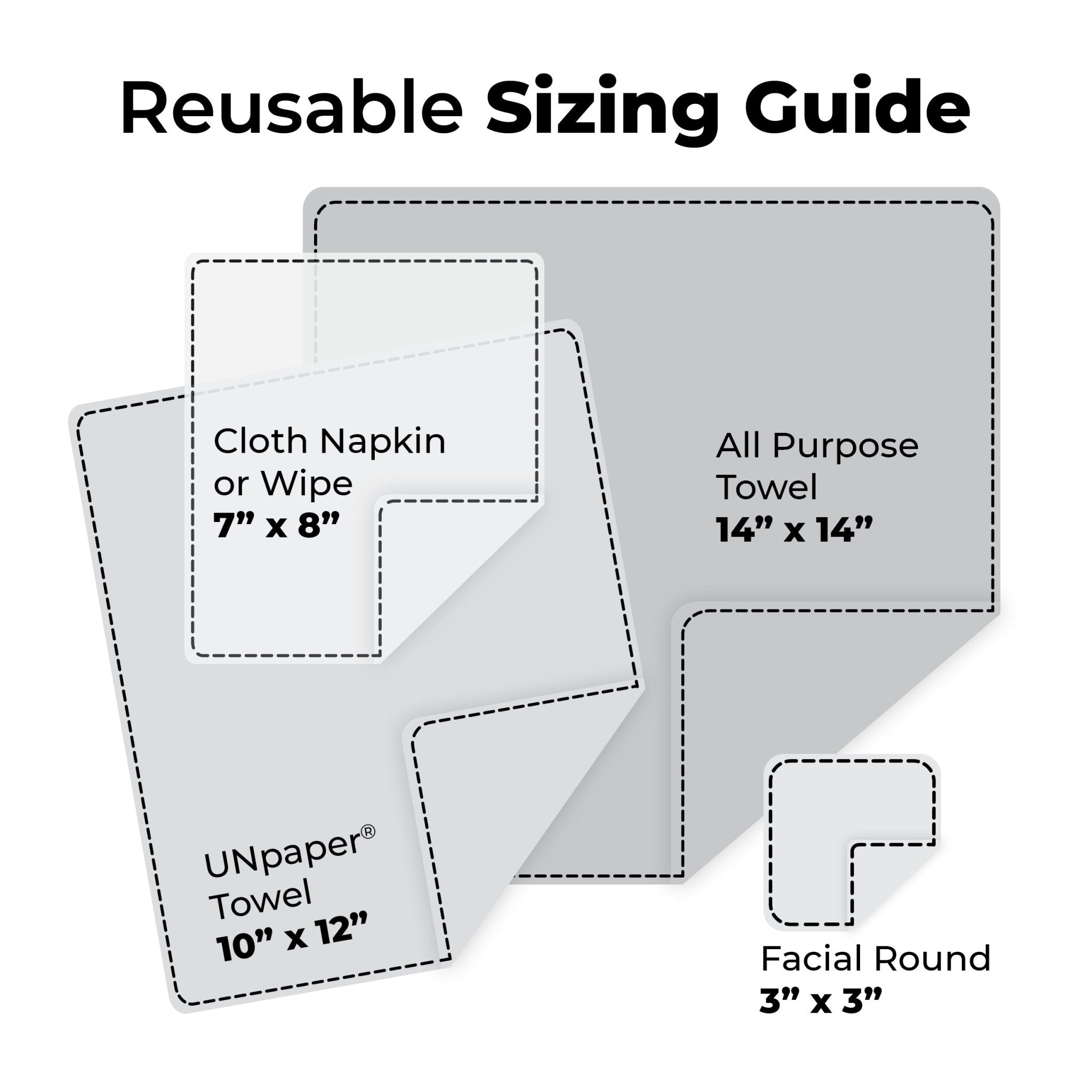 This kit is perfect for making your own DIY wet wipes that pull out like tissues. Mix up a solution of your choice and add to the jar, or store them dry for quick access.
This kit includes:
Cloth Wipes pre-folded in a wide-mouth canning jar with a Silver ReCap Lid and folding instructions card.

Choose 12 Cloth Wipes in a pint jar or 24 Cloth Wipes in a quart jar

.
ReCap lids are made in the USA and are BPA free! 
These sets come with Surprise Print Cloth Wipes. The prints will be randomly selected from, but not limited to our current flannel prints. 
Each Cloth Wipe is approximately 7"x8"

100% cotton flannel

Edges are sewn for durability and to prevent fraying
Washing instructions: Machine wash warm with like colors, dry in dryer. Cloth Wipes are not pre-washed, so expect some shrinkage. ***flannel becomes more absorbent after the first few washes***
Visit our tutorial HERE on how to fold your Cloth Wipes.
Handmade by Marley's Monsters in Eugene, Oregon.
Silver ReCap Lid: Made in the USA and BPA free. Repurpose with any wide mouth jar.
Wide Mouth Canning Jar: Pint (16oz) or Quart (32oz) these indispensable and ever handy glass canning jars can be infinitely repurposed when not used in this kit.