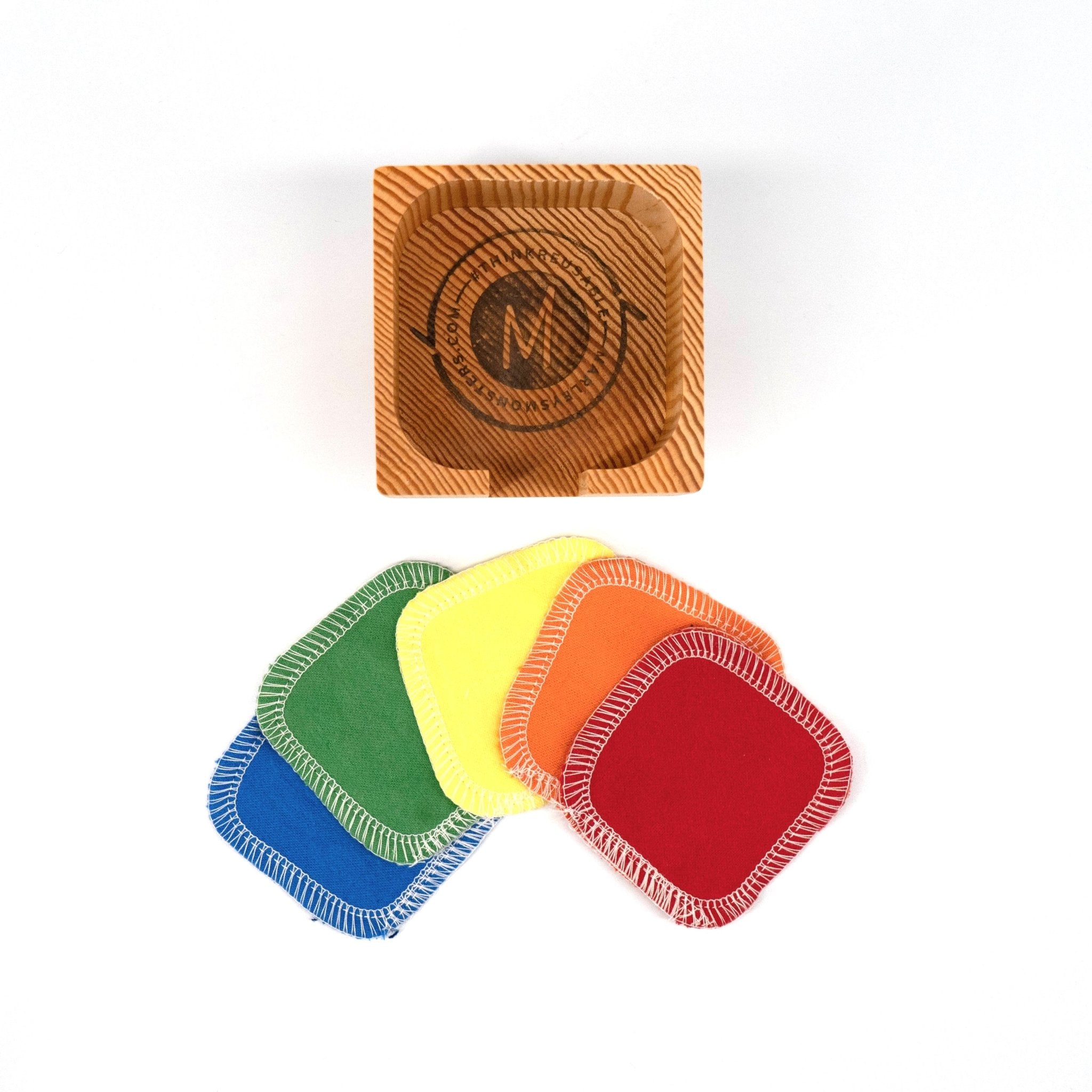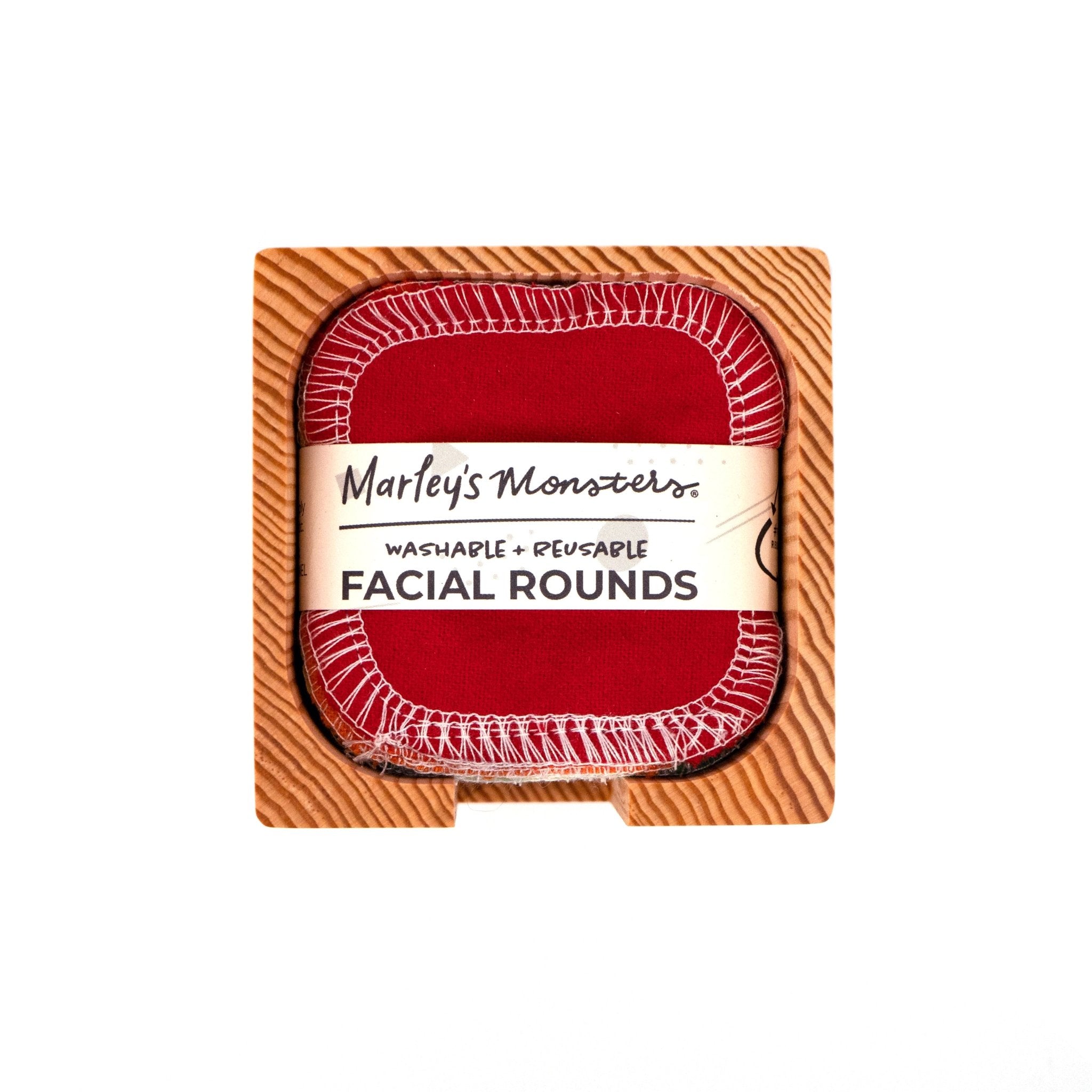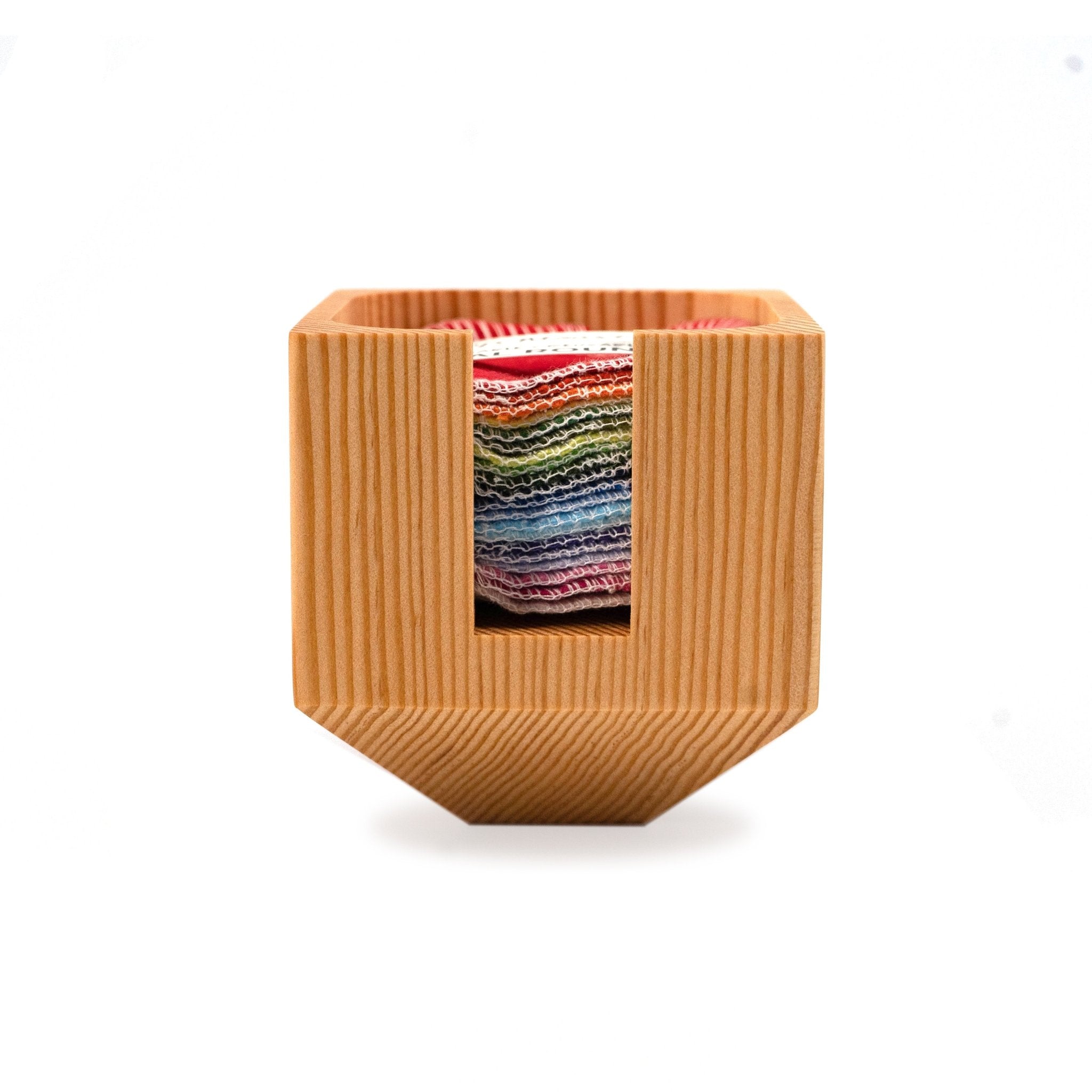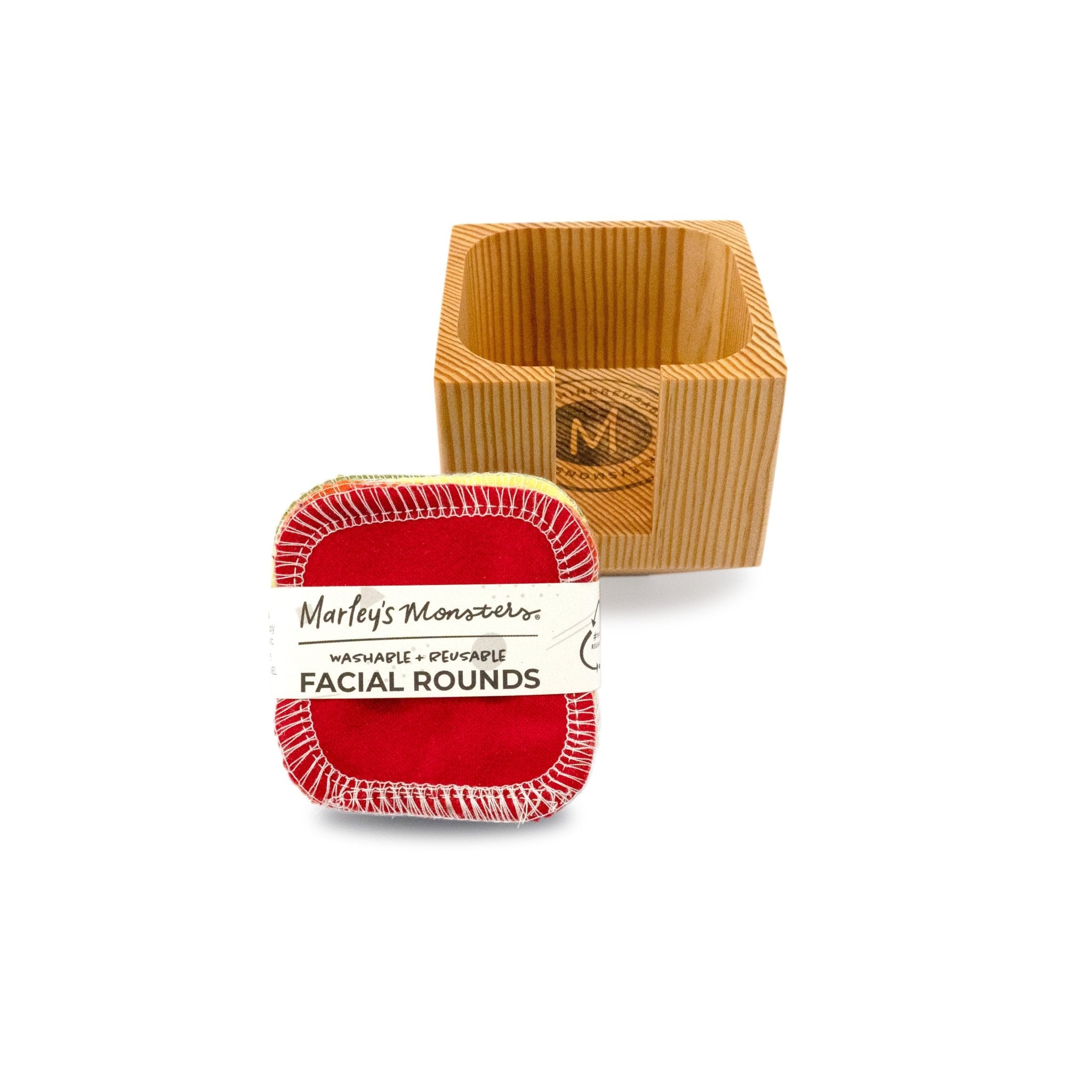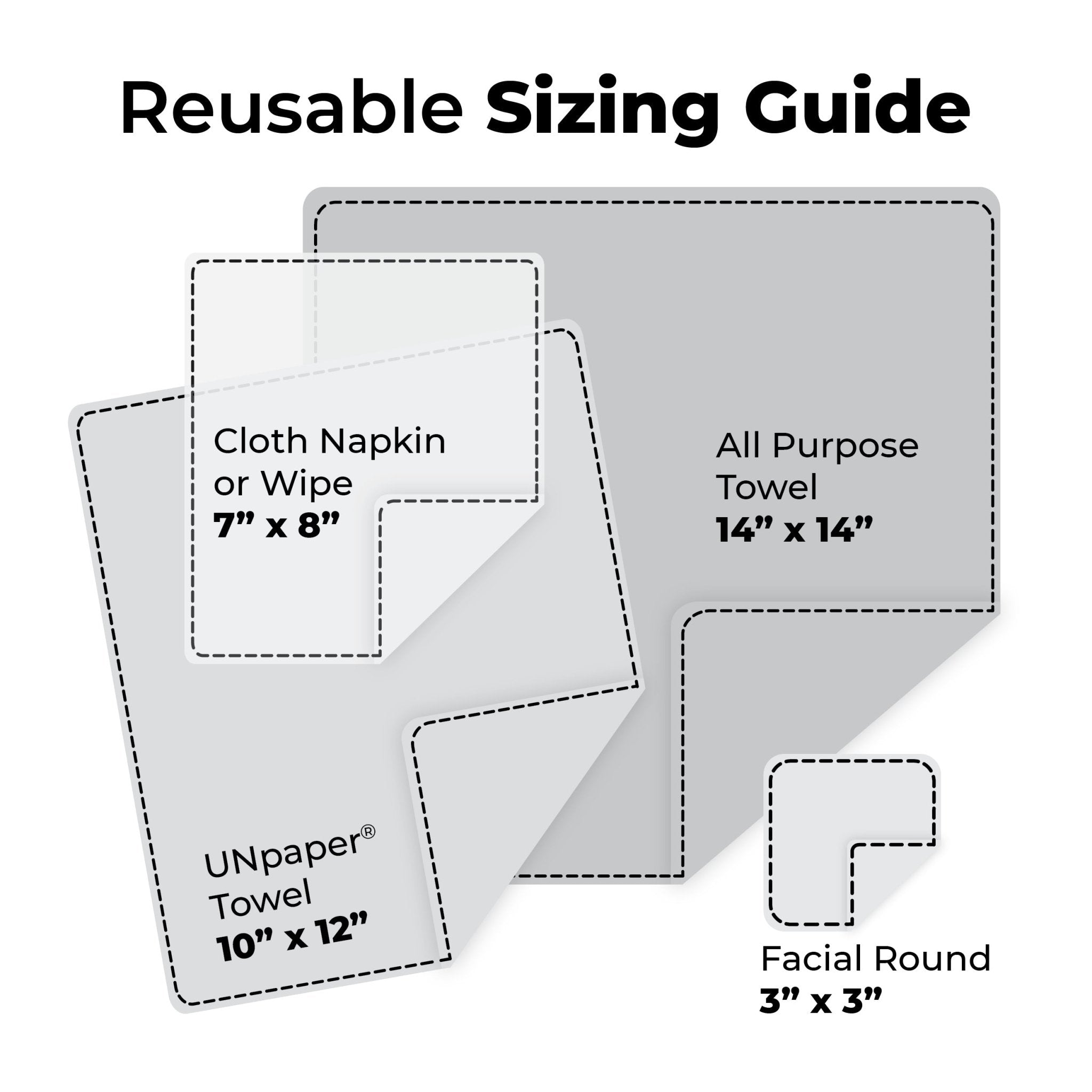 Wooden Facial Round Container with 20-Pack of Reusable Facial Rounds: Rainbow
Swapping reusable cotton Facial Rounds is a great way to eliminate disposable cotton balls and rounds from your home. The modern wooden Facial Round Container included in this kit is designed to store our reusable Facial Rounds. The geometric design of the Container offers a variety of display options.
Each Facial Round is made of 2 layers 100% cotton flannel with sewn edges for durabilty. The Wooden Facial Round Container is carved from a 3.5"x3.5" Douglas Fir block and is finished with a natural tung oil. Container features a finger slot for easy access to Facial Rounds. Due to the natural wood material, each container is unique and will vary in color and grain.
Facial Rounds:
Each Facial Round is approximately 3" in diameter

2 ply - 100% cotton flannel

Edges are sewn for durability and to prevent fraying

Absorbency is increased after the first few washes*
Facial Round Container:
Holds at least 20 Facial Rounds perfectly
Measures approx 3.5" x 3.5"
Solid wood construction
Naturally finished
Modern design
Facial Rounds and Container are both handmade in Eugene, Oregon by Marley's Monsters.
CARE + WASHING: Machine wash warm with like colors, dry in dryer.
Facial Rounds are not pre-washed, so expect some shrinkage.
Handmade by Marley's Monsters in Eugene, Oregon 
Cotton rounds, cotton wipes, and facial wipes