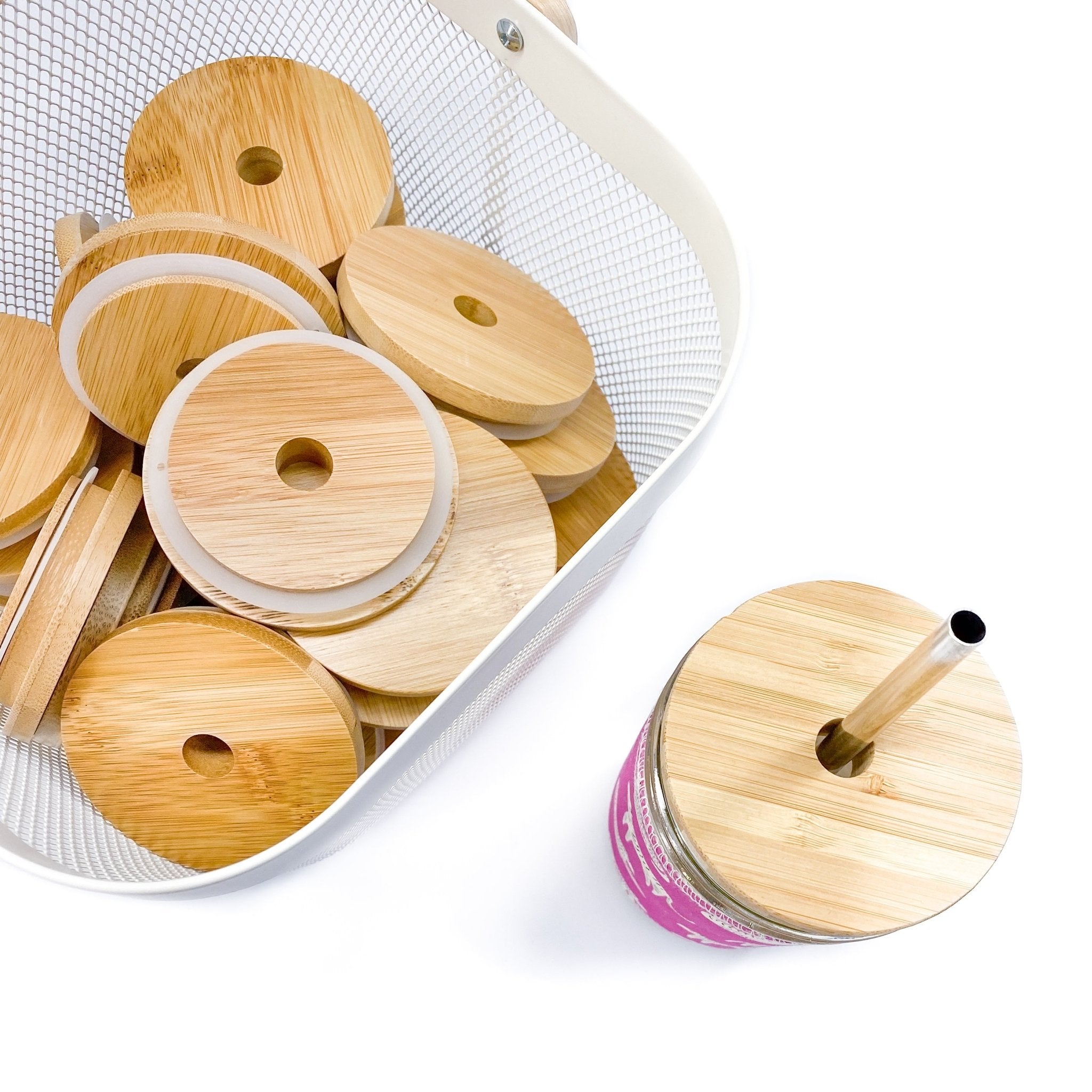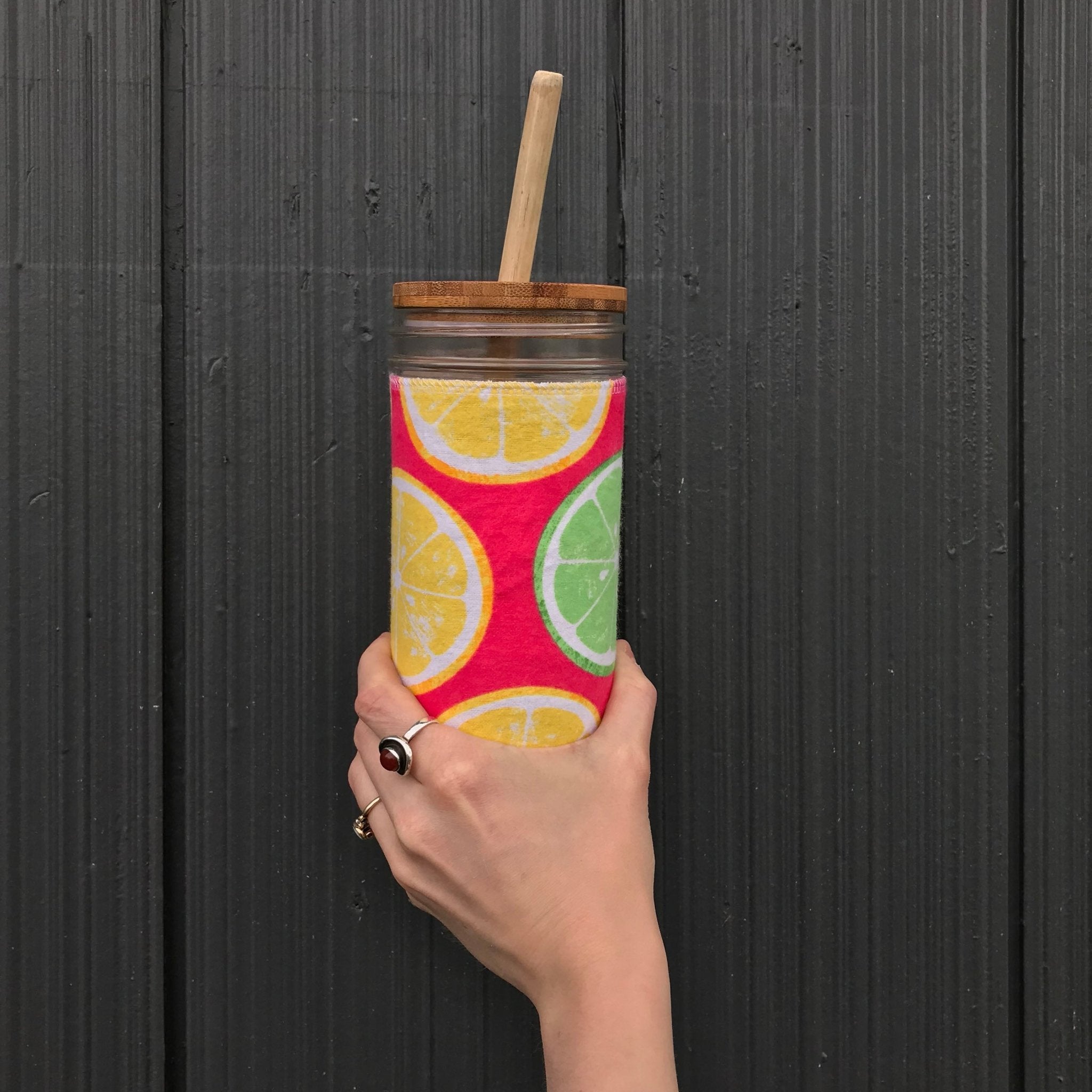 This hand crafted bamboo straw lid has a silicone gasket for a snug fit, converting a wide mouth or regular mouth glass canning jar into a Tumbler. The diameter of the straw hole is 0.55 inch and works with most (re-usable) straws. When in doubt, measure the diameter of the straw. If it is less than 0.5 inch it will work with this lid.

Lids are treated with a food-grade mineral oil. It is recommended to wash them in hand warm lightly soapy water after use. Also occasionally retreat the bamboo with mineral oil. 
Listing includes the lid ONLY.