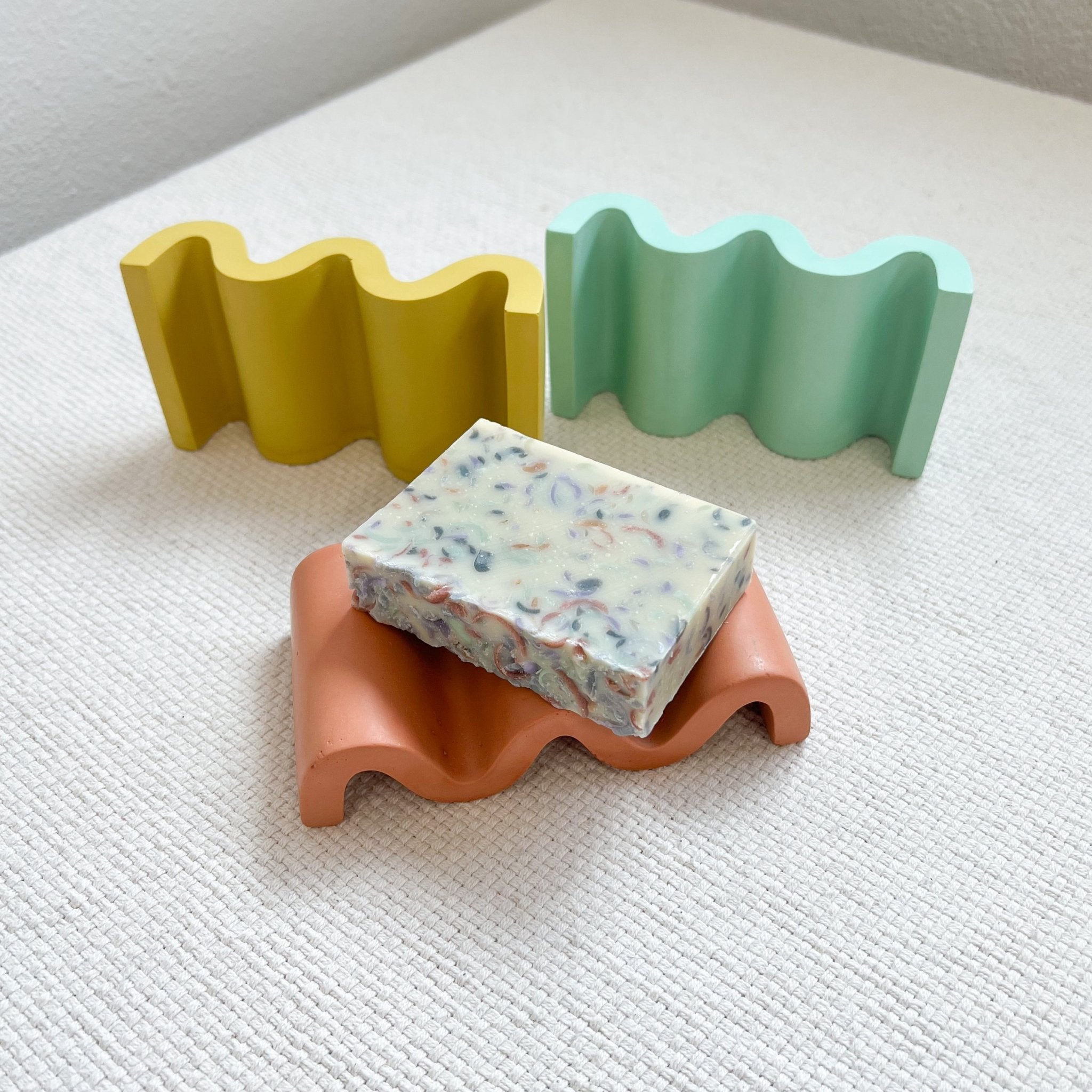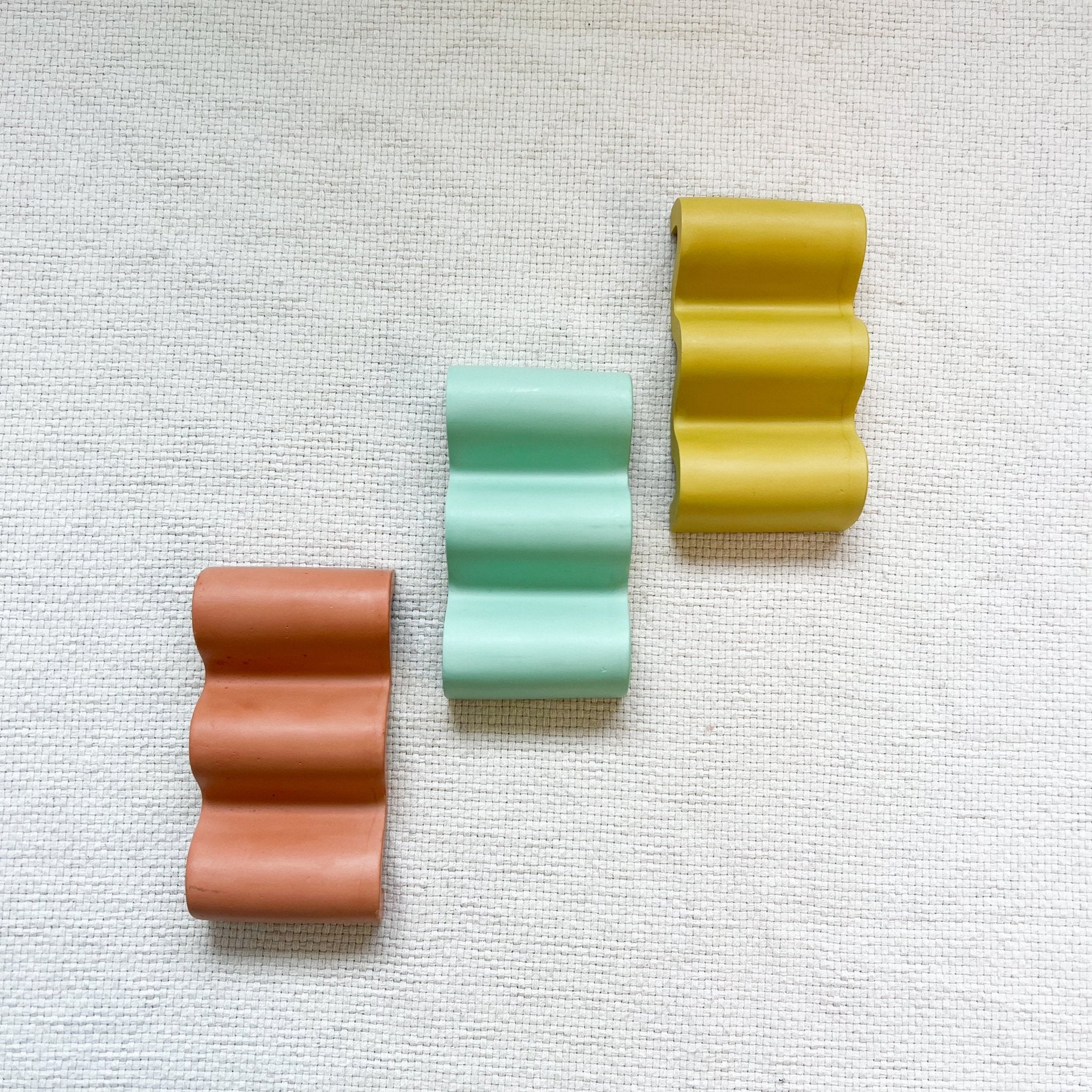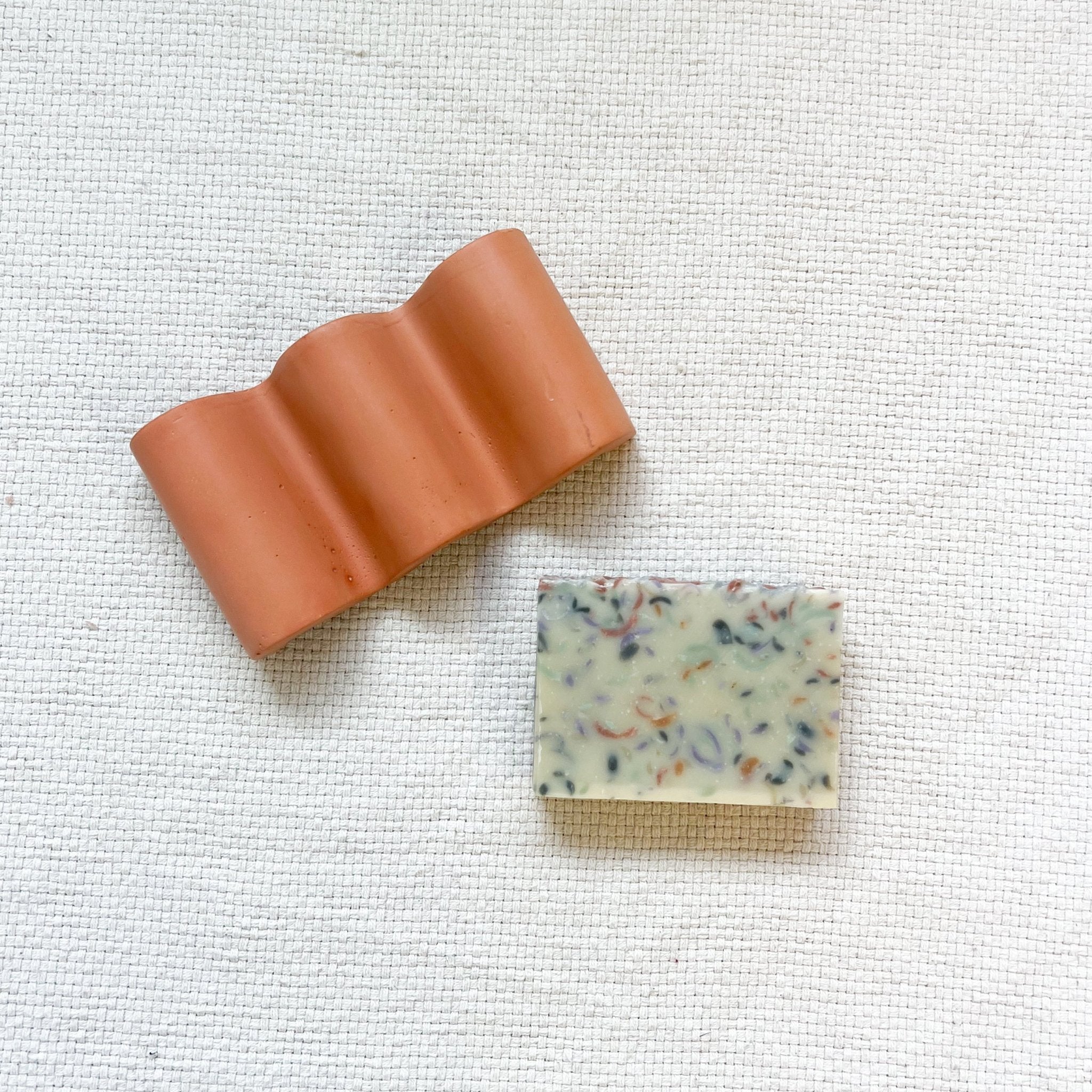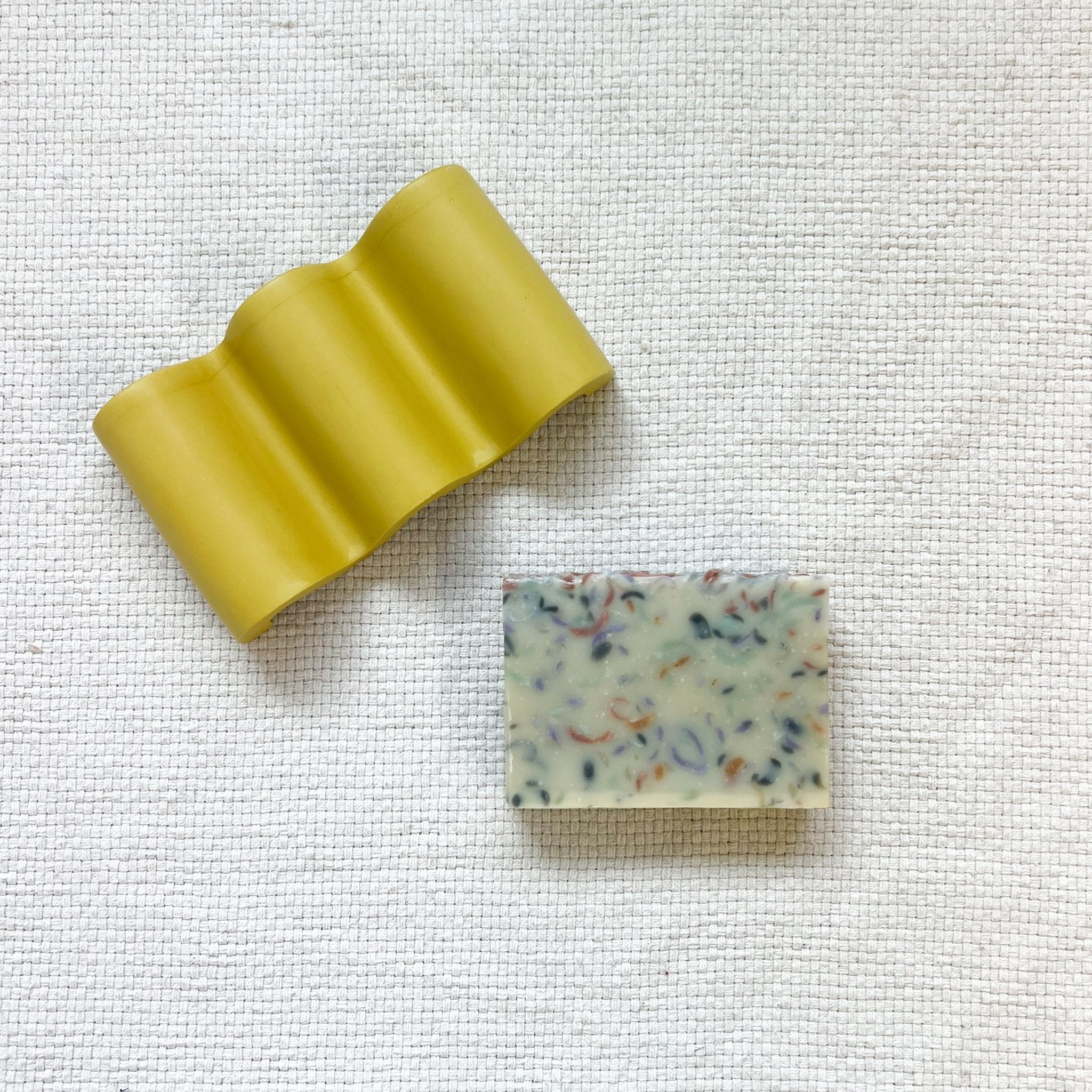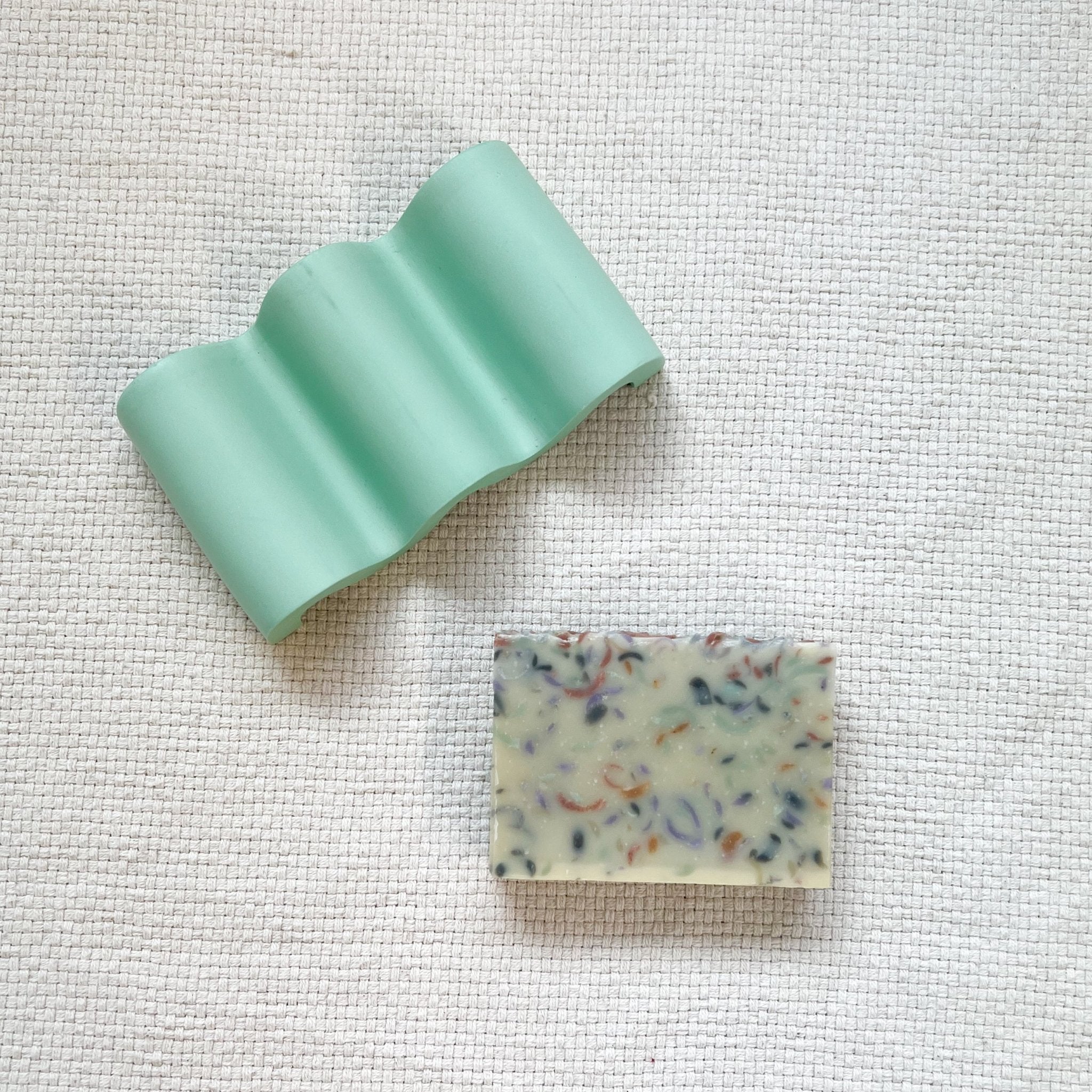 *SALE* Soap Dish: Wave Design
This handmade soap dish features a modern wave design. The slots in the design act as a natural drainage system that allows water to flow away, allowing for the dish to dry naturally and preserve the life of your favorite soap. Made as a soap dish, but also works great as a Facial Round holder or jewelry tray.
Each Soap Dish is handmade from jesmonite, an eco resin water-based material with similar characteristics to concrete (strong, cold to the touch and wonderfully tactile). The pattern will change each time a piece is poured, so your tray will be unique.

Pair with a Dishwashing Block and Washable Sponge for a stylish, eco-friendly sink update.
Length 12.5cm x Height 3cm x Width 6.5cm
Weight 300gr
Made in United Kingdom by Lines + Dots