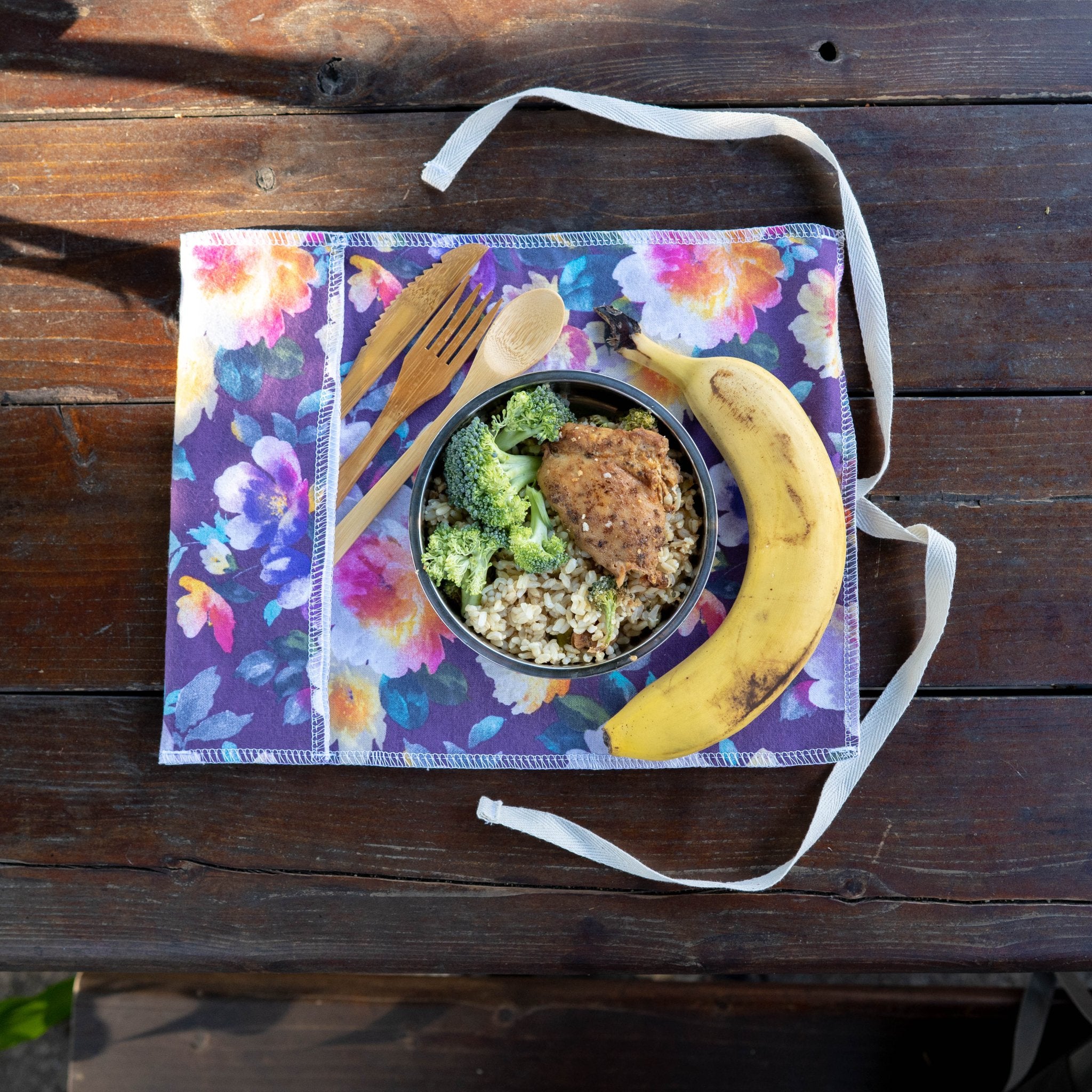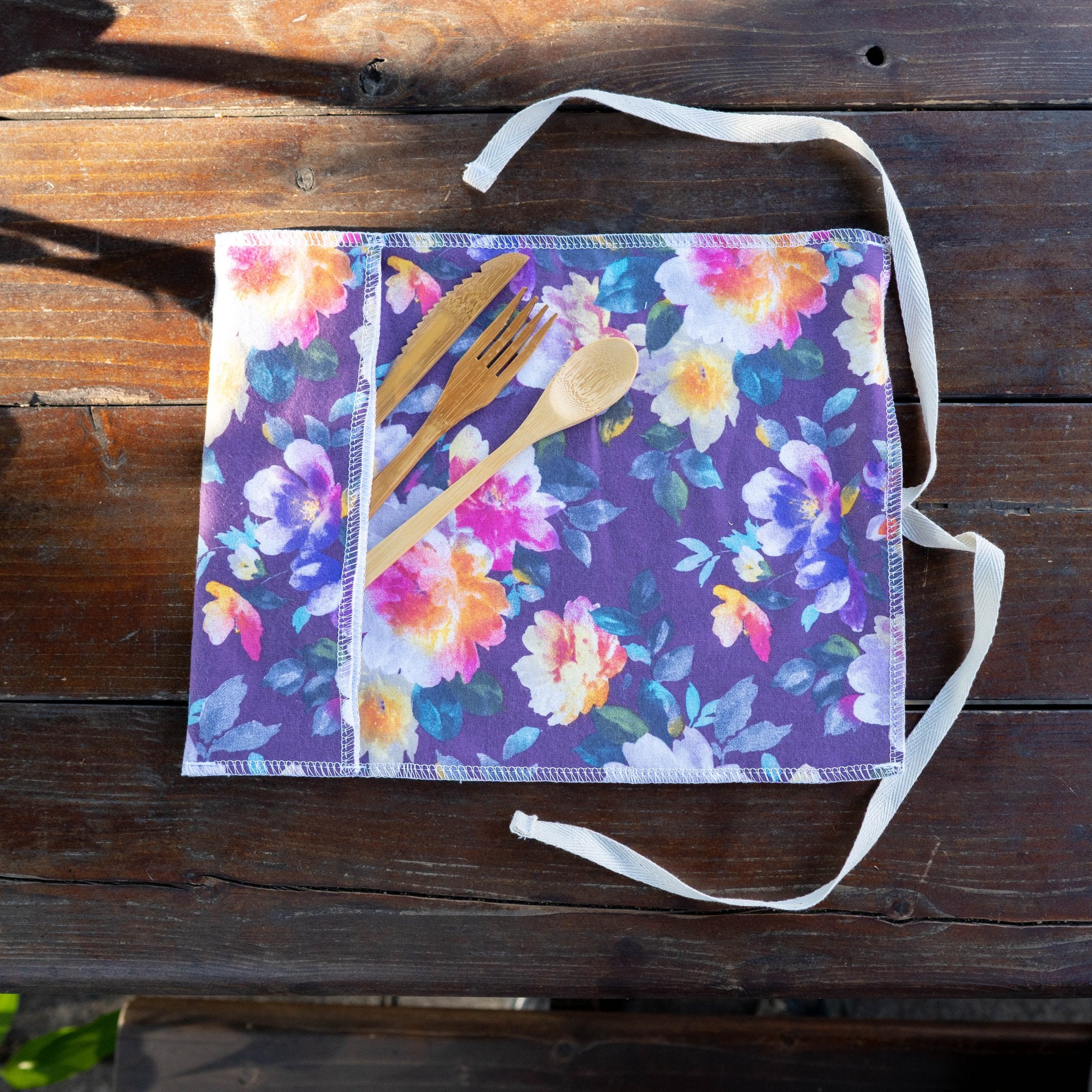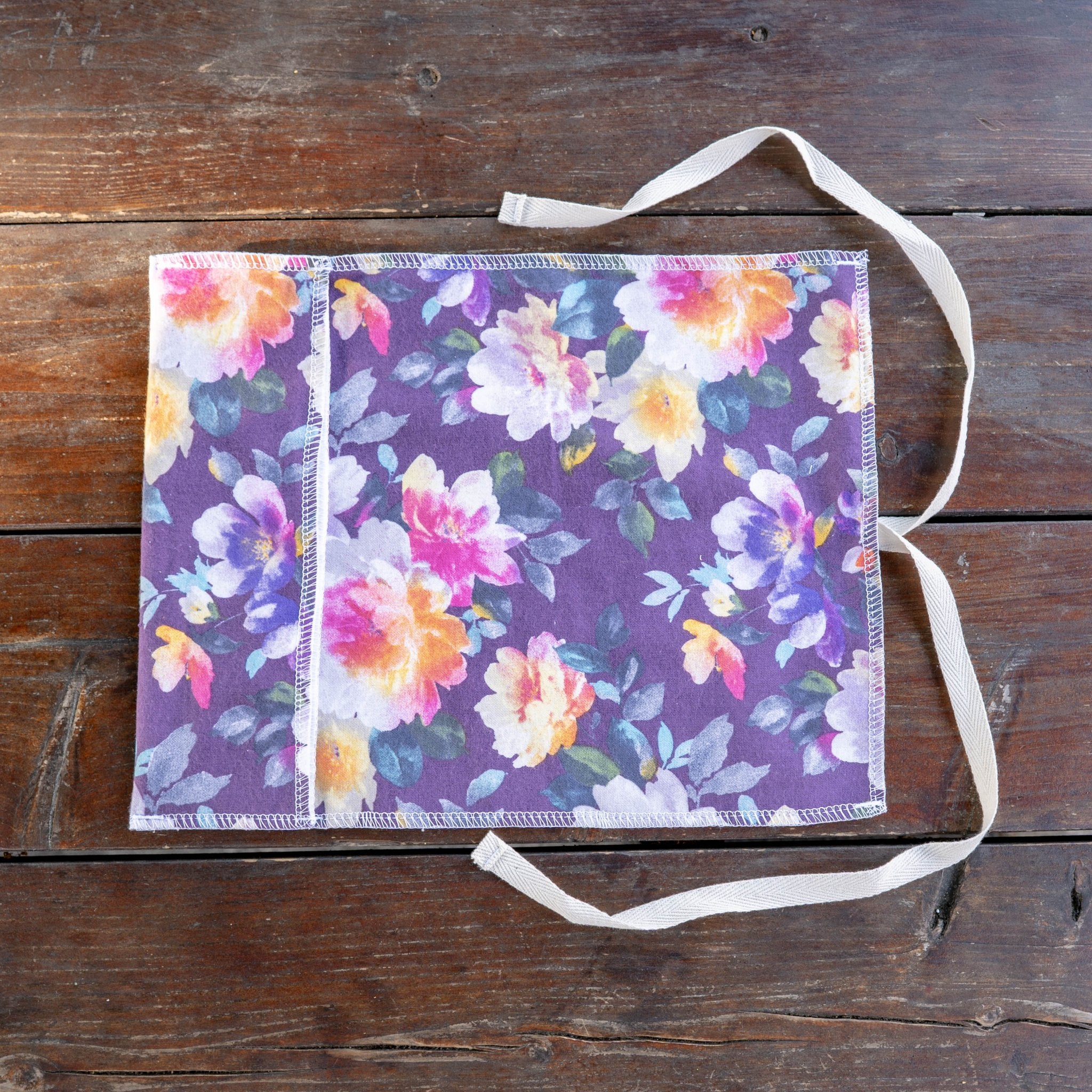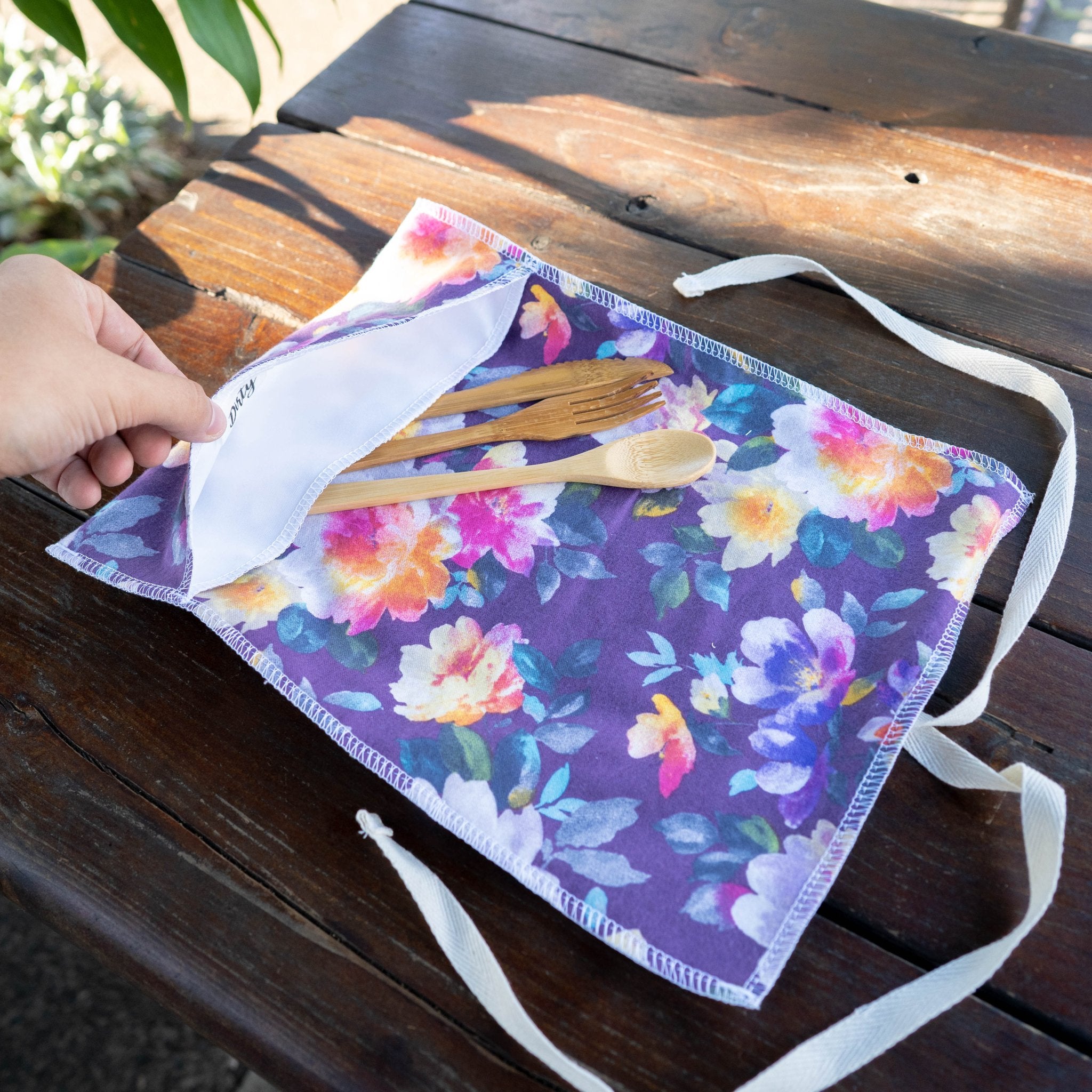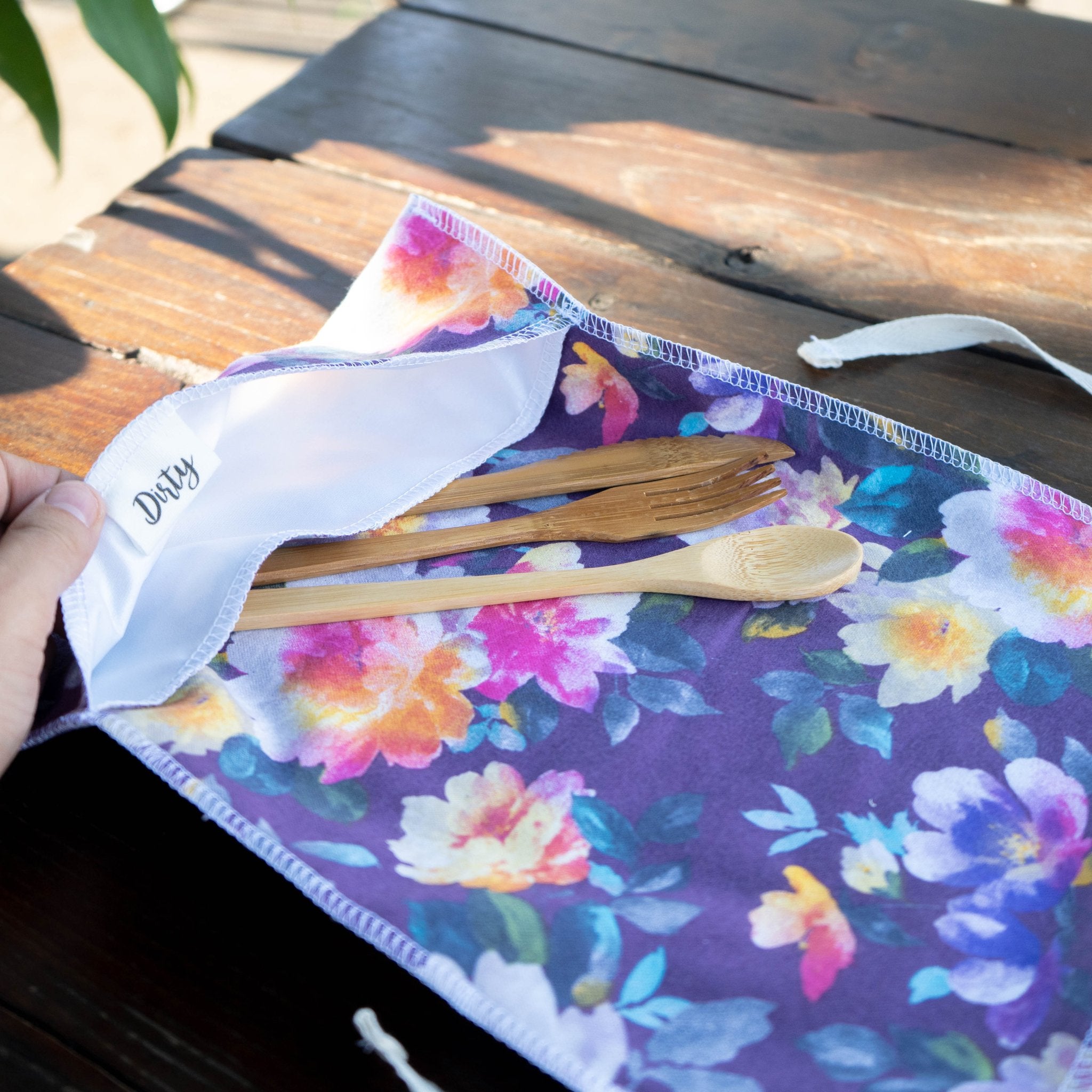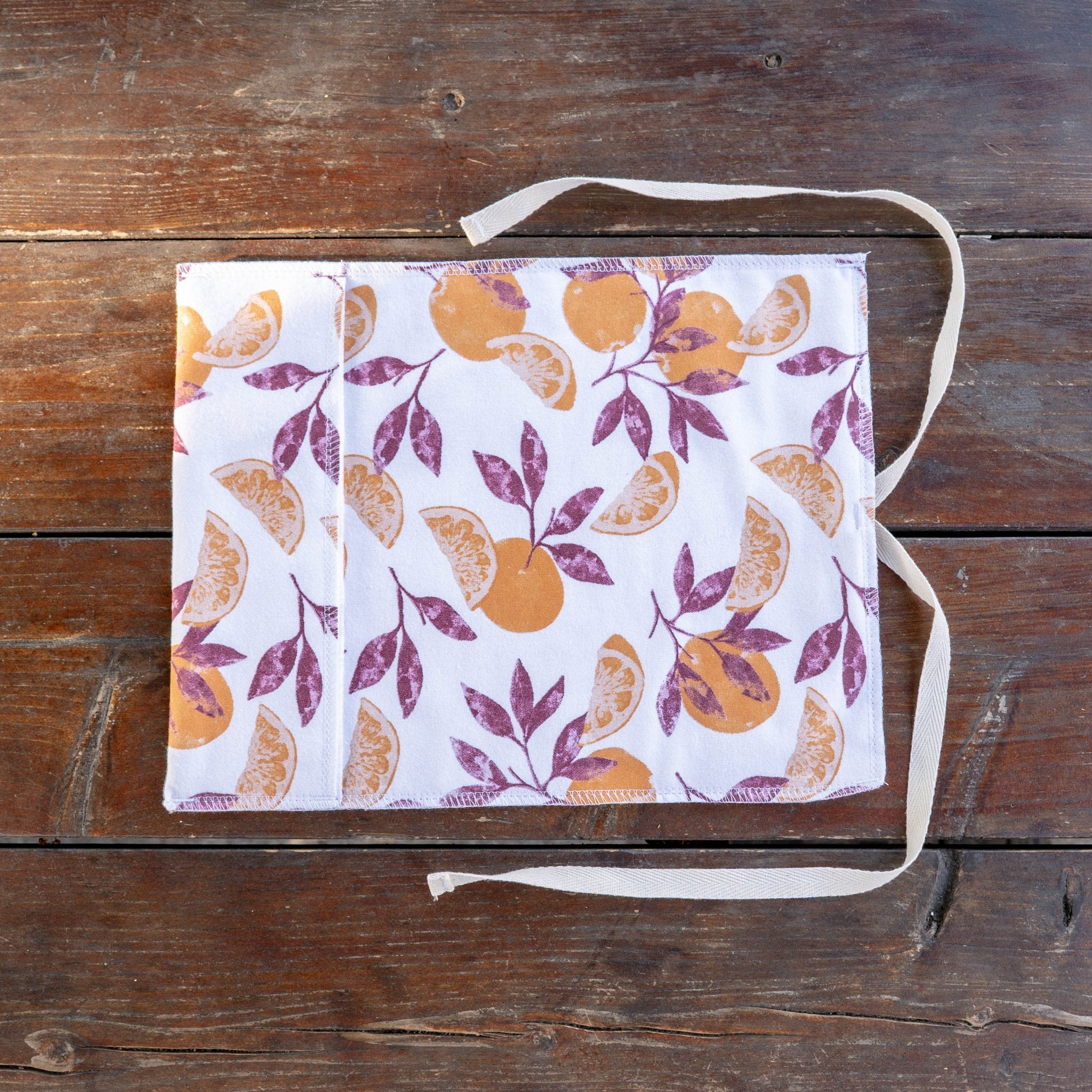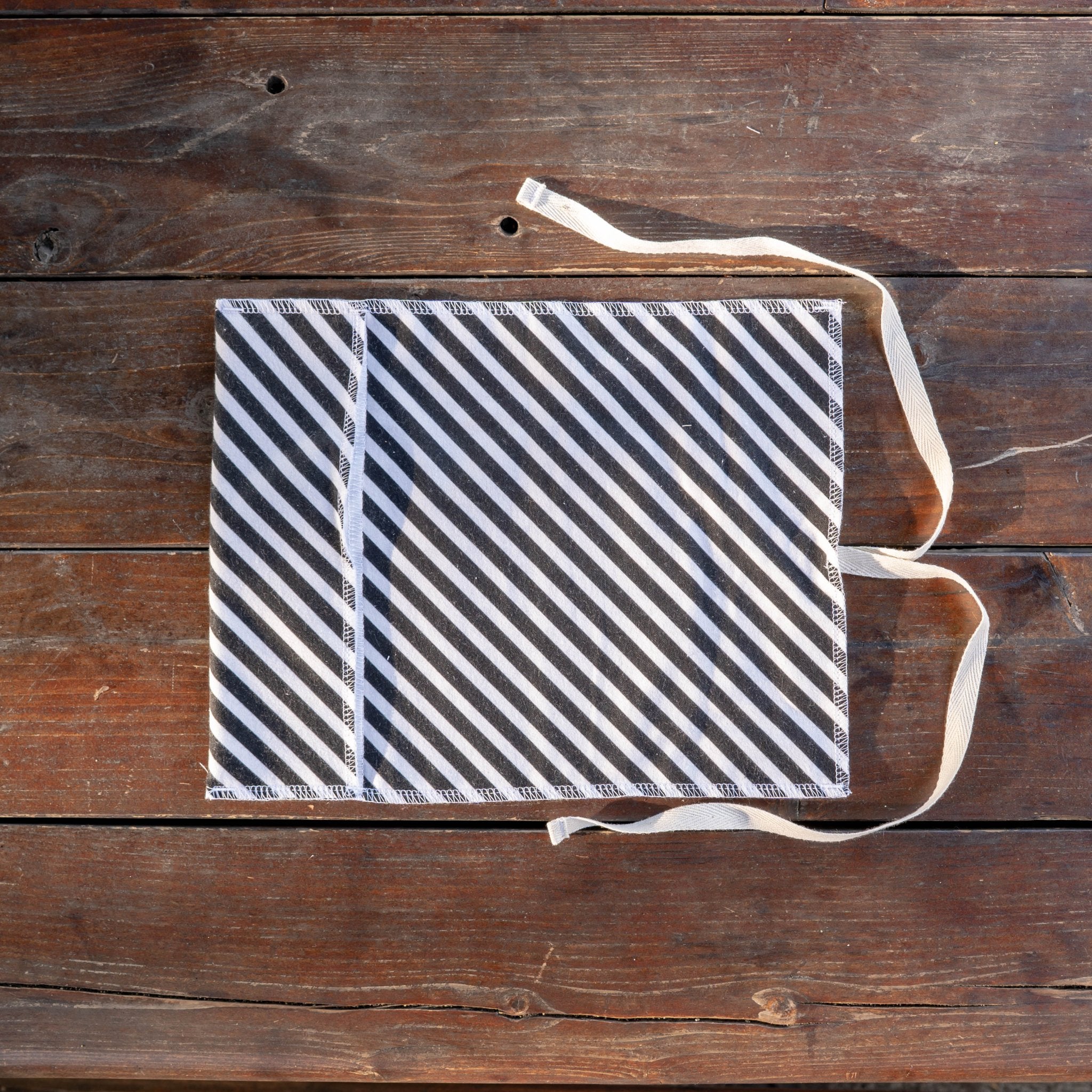 This Utensil Roll to makes it easy to say "no, thank you" to single use tableware, wherever you go.

Fill this multi-use roll with silverware, art supplies, makeup or toothbrushes to manage your zero-waste lifestyle. Unroll it to create a sanitary surface to eat/work - anywhere!
Product Specifications:
Wrap (laid open and flat) is 10" wide by 12" tall

End pocket features 2 compartments (1 is PUL lined for dirties and 1 for cleans)
Made from cotton flannel and ties with a food safe PUL pocket
Utensils sold separately
CARE + WASHING: Wash empty Utensil Roll warm and tumble dry.
Handmade by Marley's Monsters in Eugene, Oregon.