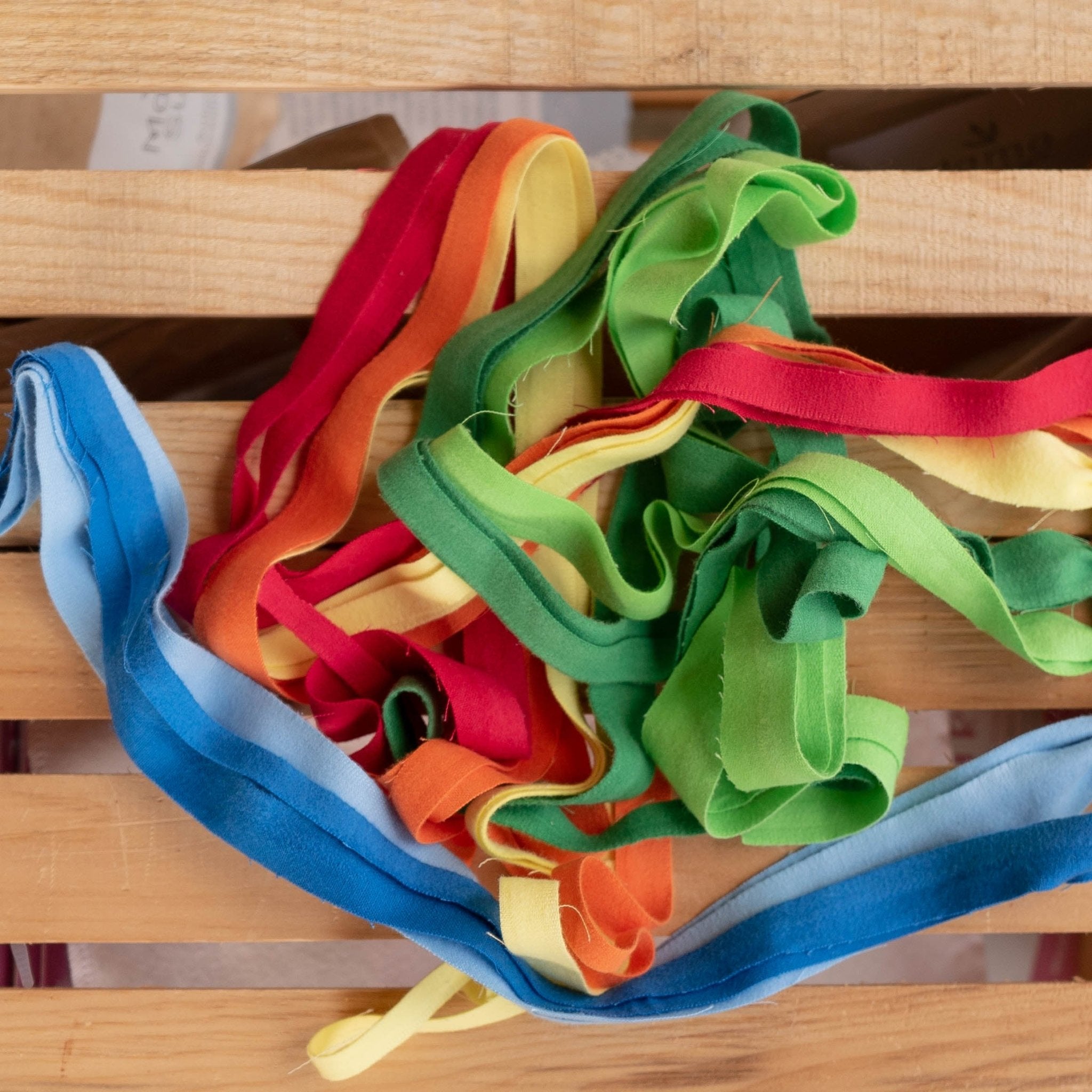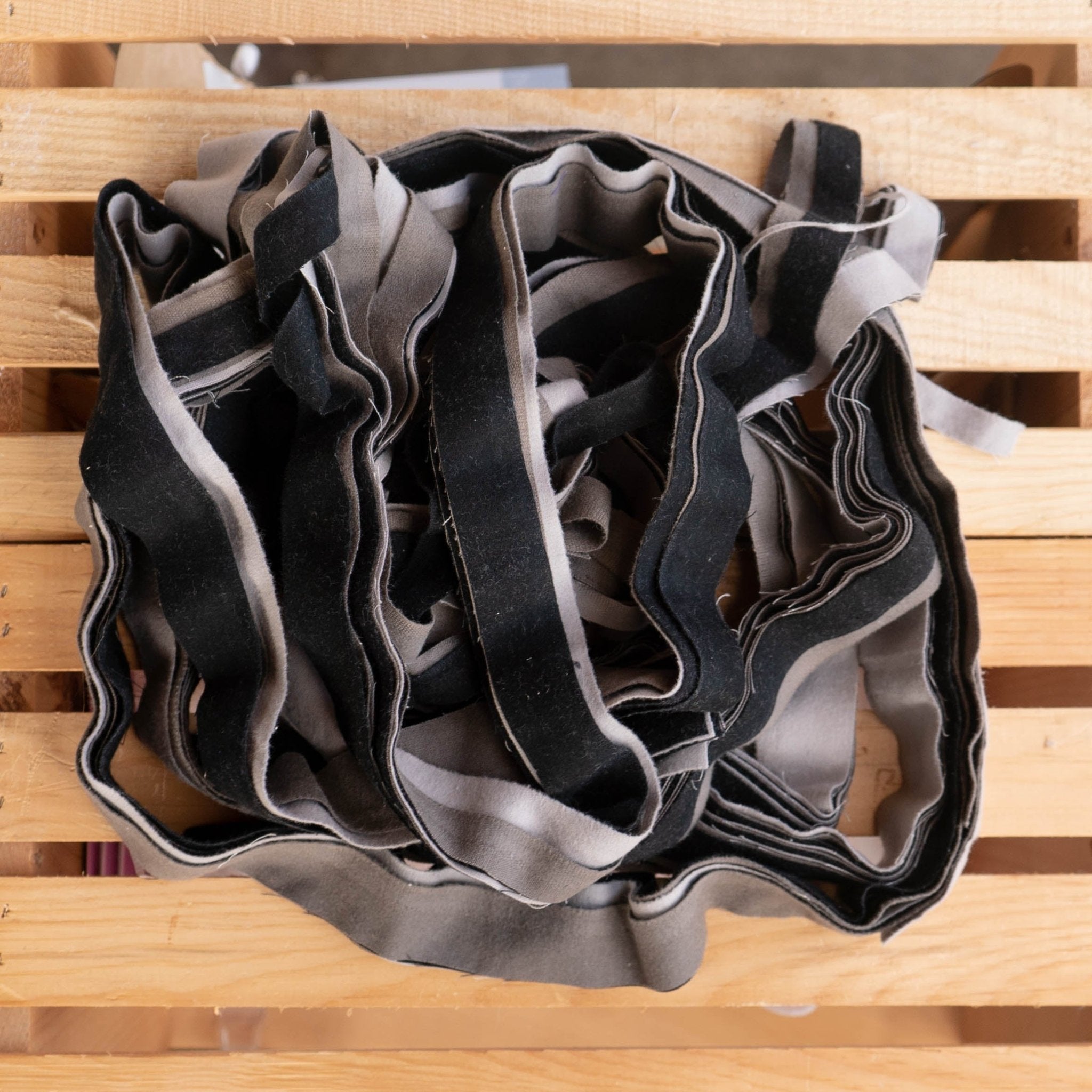 Fabric Scraps: Strip Bundles
When we cut our UNpaper® Towels, Cloth Wipes and Facial Rounds, we get super long strips of the salvedge edge of or cotton flannel fabric. We have designed upcycled products with this material, like Scrunchies, and now you can play with it too!
Also great for gift wrapping!
This listing includes approximately 12 strips between 1-2" wide and up to 24' in length.

*Not intended for children under 12. Monitor children with fabric strips!