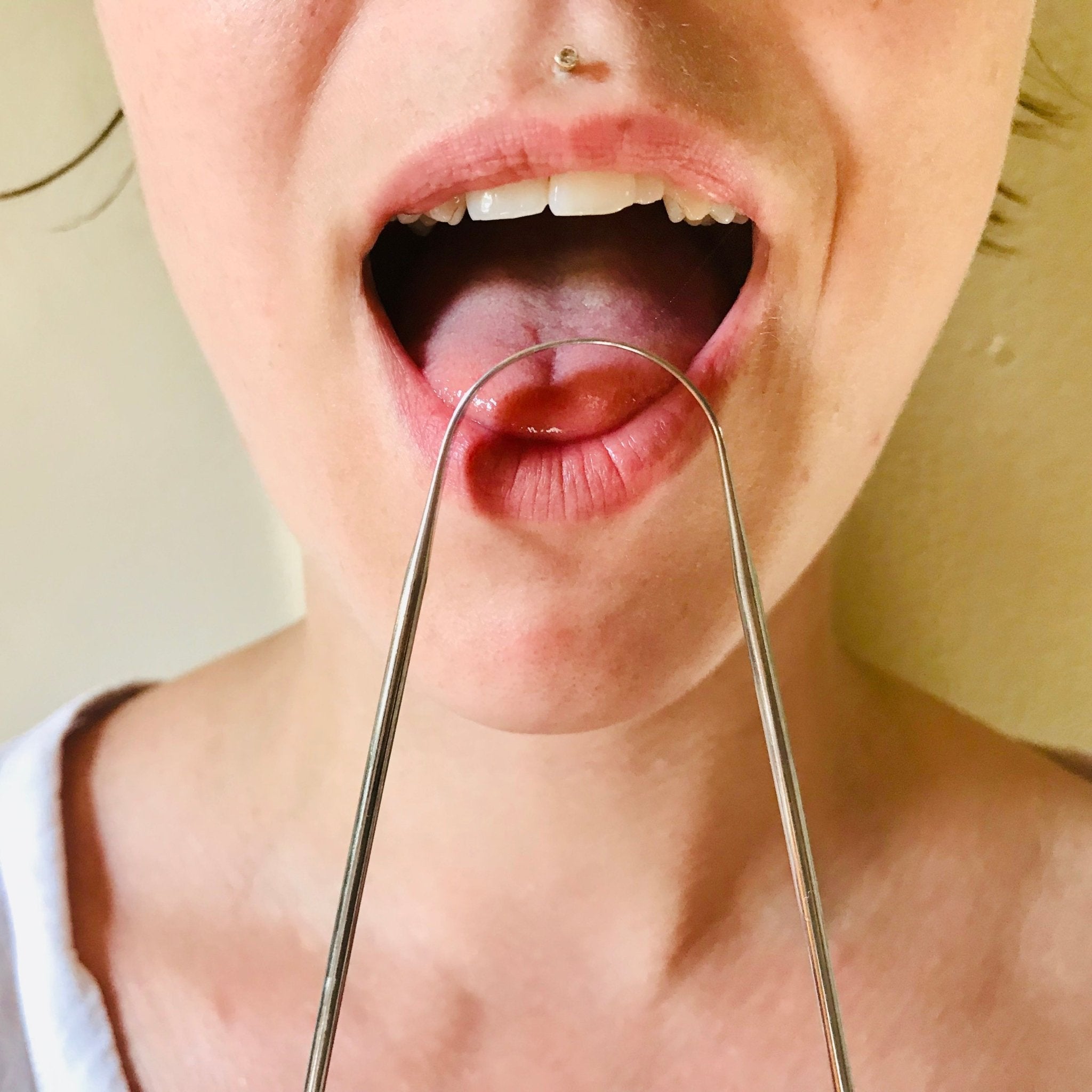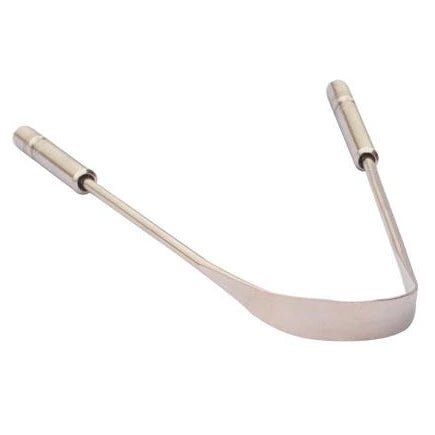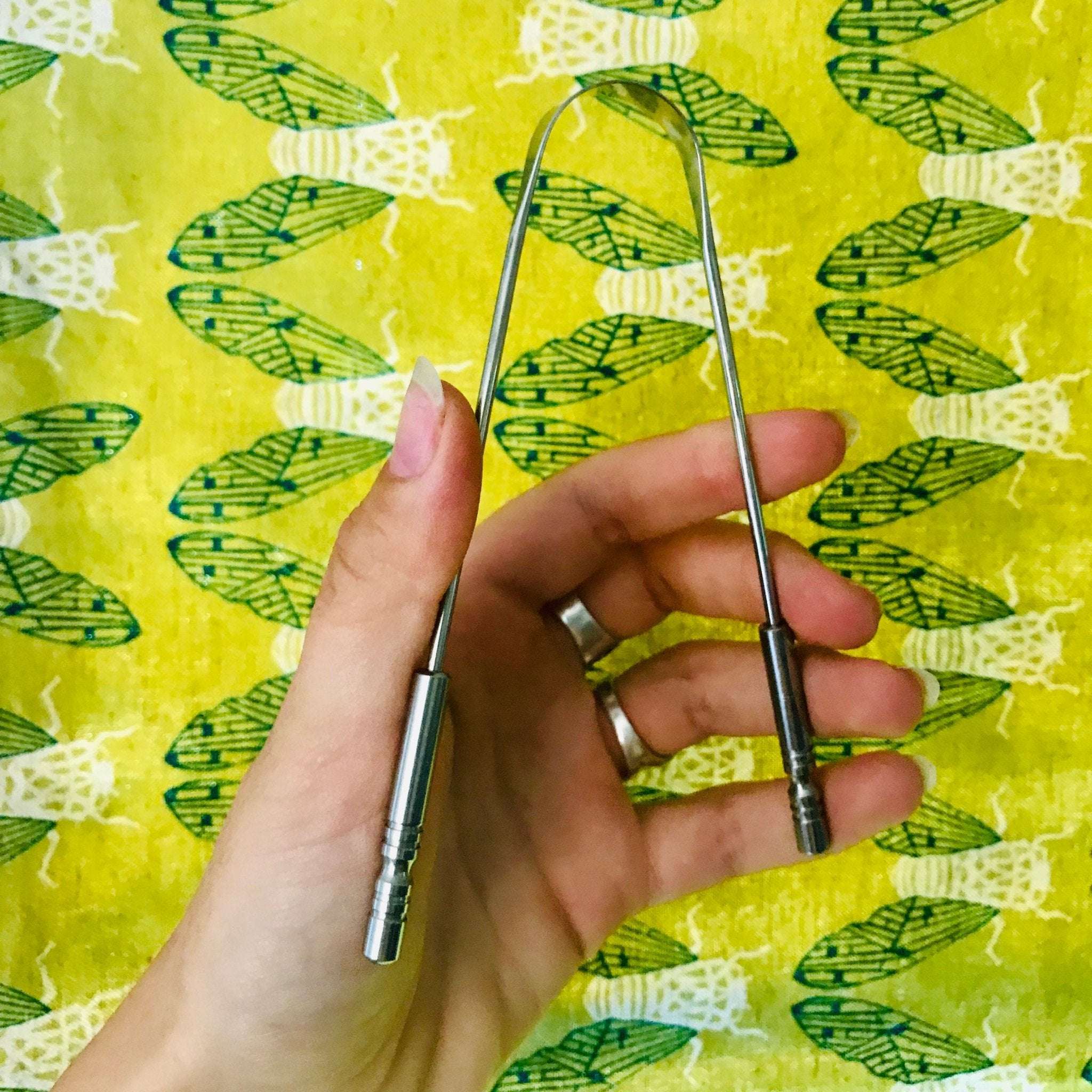 Tongue Scraper: Stainless Steel
Improve your oral hygiene with this  simple yet effective stainless steel Tongue Scraper from Marley's Monsters.
Made from high-quality stainless steel, our Tongue Scraper is the perfect tool for removing bacteria and plaque from your tongue. Unlike plastic scrapers that can harbor germs and wear out quickly, our stainless steel scraper is non-porous, durable, hygienic, and easy to clean.
Using our Tongue Scraper is easy - simply hold the scraper by the handles, place the curved edge at the back of your tongue, and gently scrape forward. You'll notice an immediate improvement in the freshness of your breath and the cleanliness of your mouth.
Plus, our Tongue Scraper is eco-friendly and sustainable - it's reusable and won't contribute to the growing problem of plastic waste. Plus, it's made from stainless steel which means it's a durable and long-lasting tool that you can use for years to come.
Approx 5.5 inches/13.5 cm tall. Approx 1 ounce/28 grams in weight. Made in India.