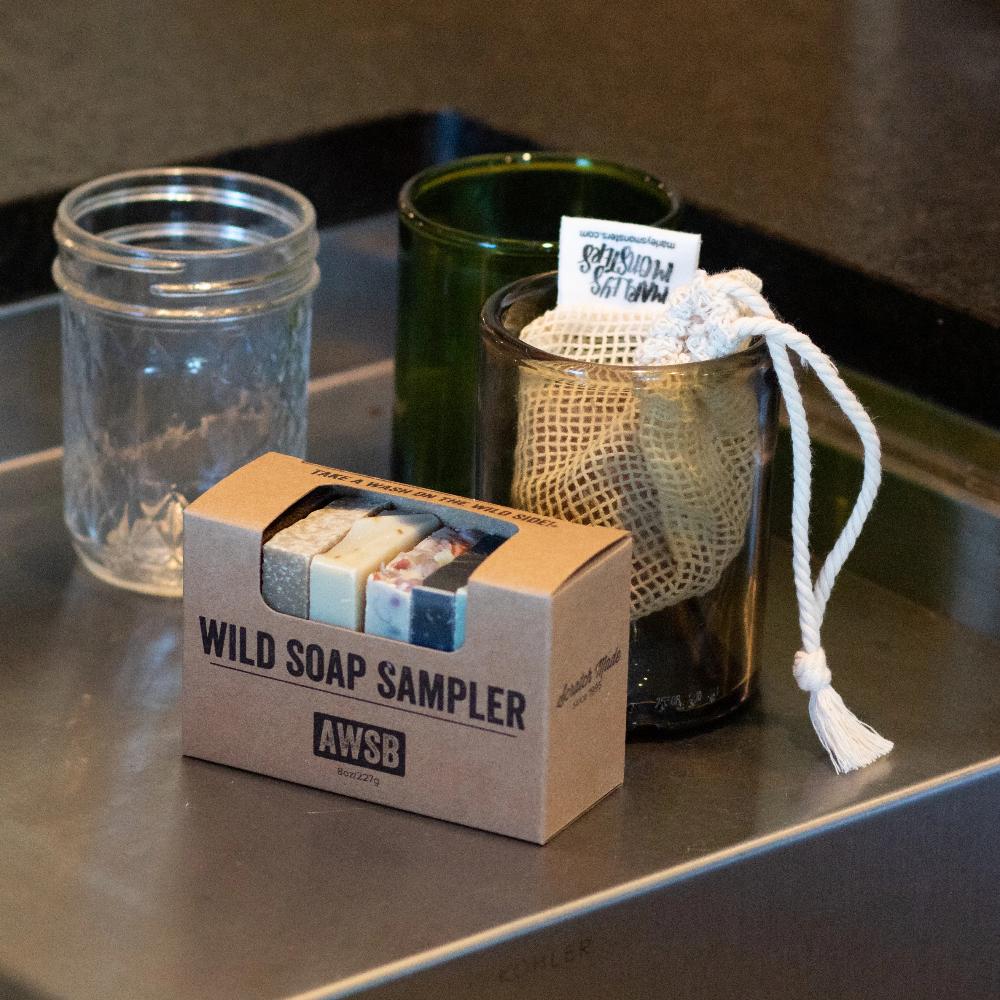 Using bar soap is a zero waste alternative to liquid shower gels and bottled products, and we want to get you the most out of your choice to use less. This kit contains 8 travel sized, organic soaps from A Wild Soap Bar in Texas accompanied by our brand new, organic cotton Soap Saver bag.
About the Soap Saver
Made from Organic Cotton Mesh with a Cotton drawstring cord. It's the perfect size for most bars of soap and will extend their life with proper use. The mesh fabric is lightly exfoliating and maximizes the suds and aromatherapy of your bar soap.
To use: Slip soap inside saver bag, rub to engage lather and wash away. Hang to dry between washes.
Measures 4" x 4.5"
Made in Eugene, OR. by Marley's Monsters
About the Soap Sampler
The Wild Soap Sampler contains 8 popular 1 oz. natural handmade organic soap bars (Bluebonnet, Prickly Pear, Black Willow, Seaweed, Desert Sage, Blue Agave, Yucca Root, and Wildflower). Soaps are identified by color on the gift box. 8 oz. *Scratch made by A Wild Soap Bar in Texas.
TIP: For optimum freshness, it's best to purchase soaps for gift giving less than one month before.