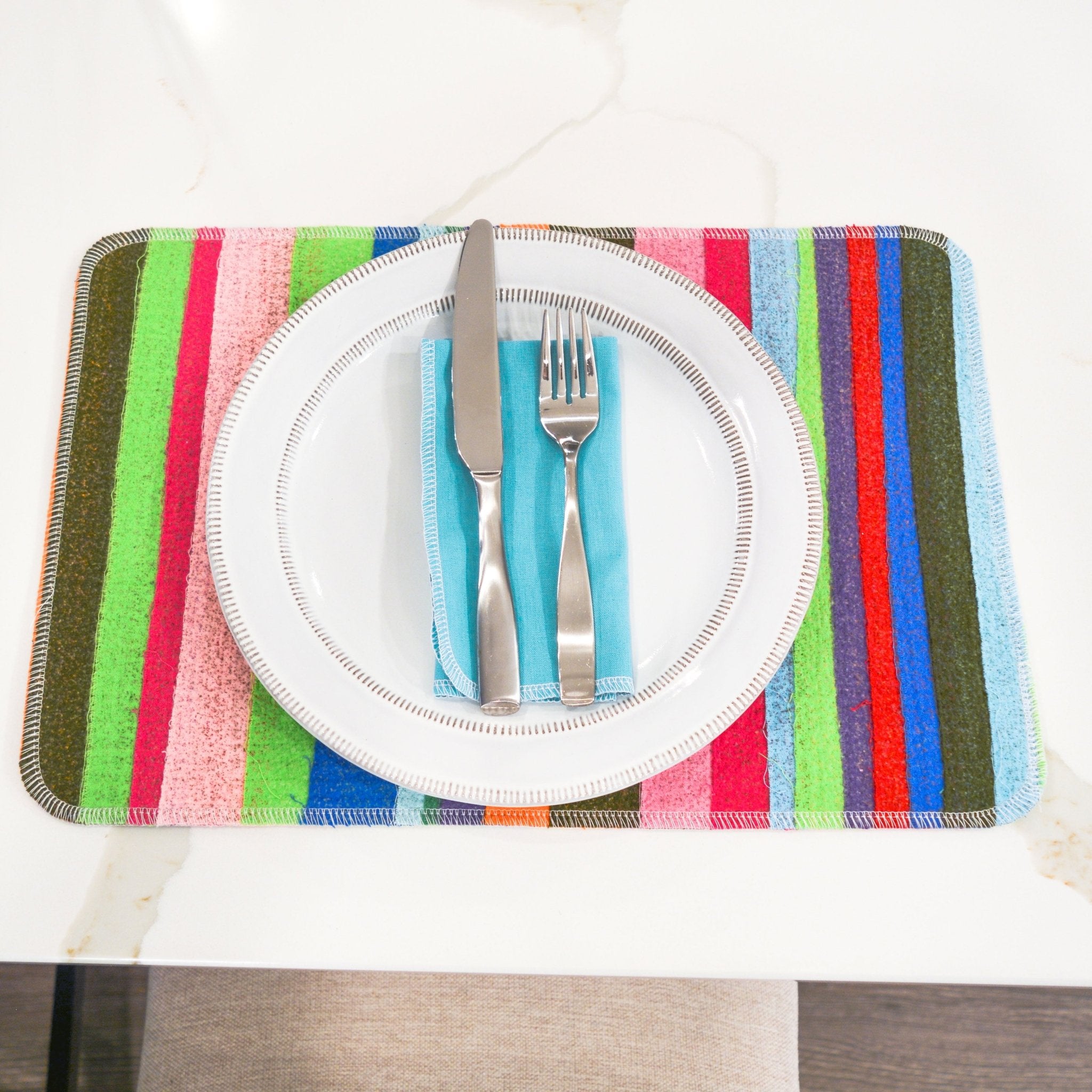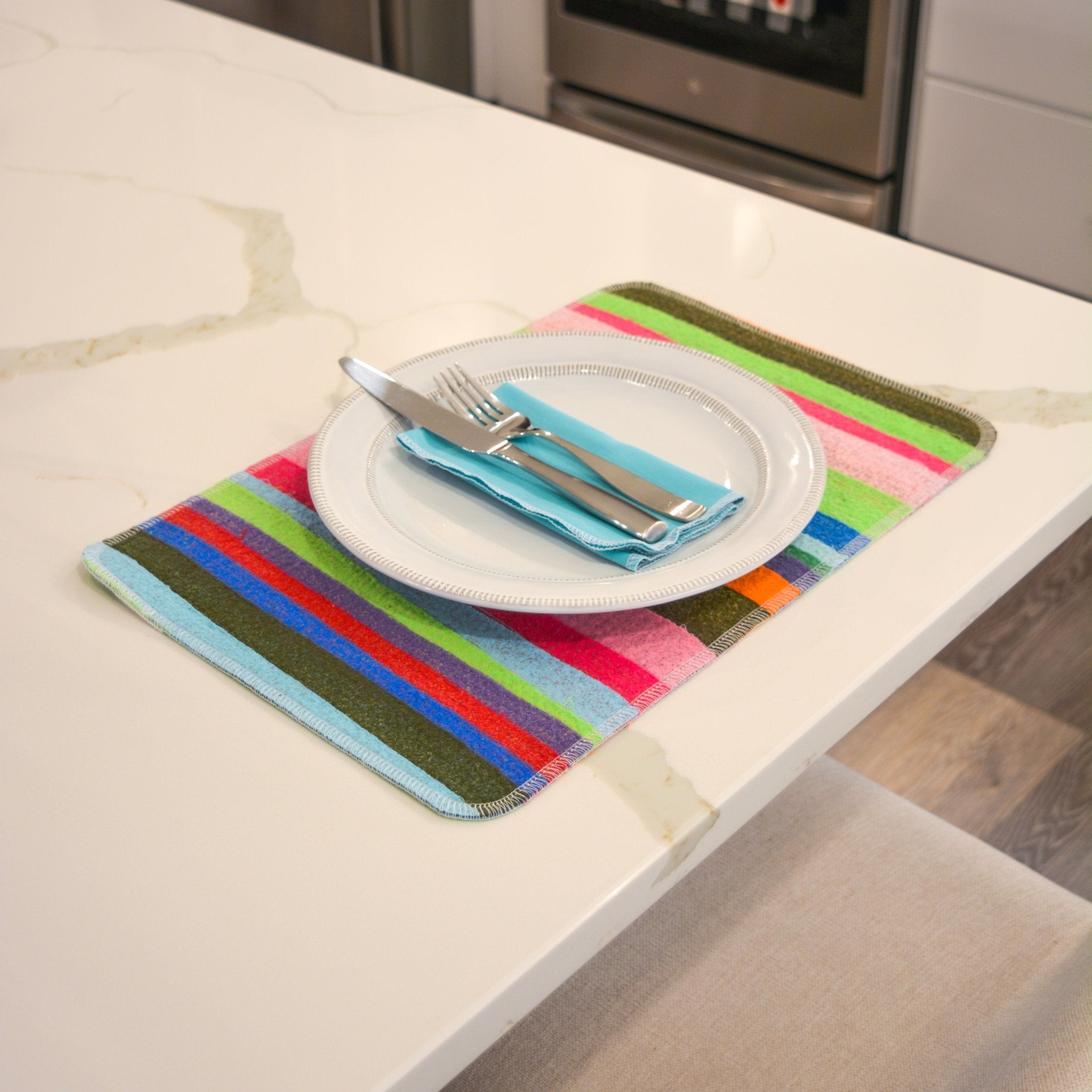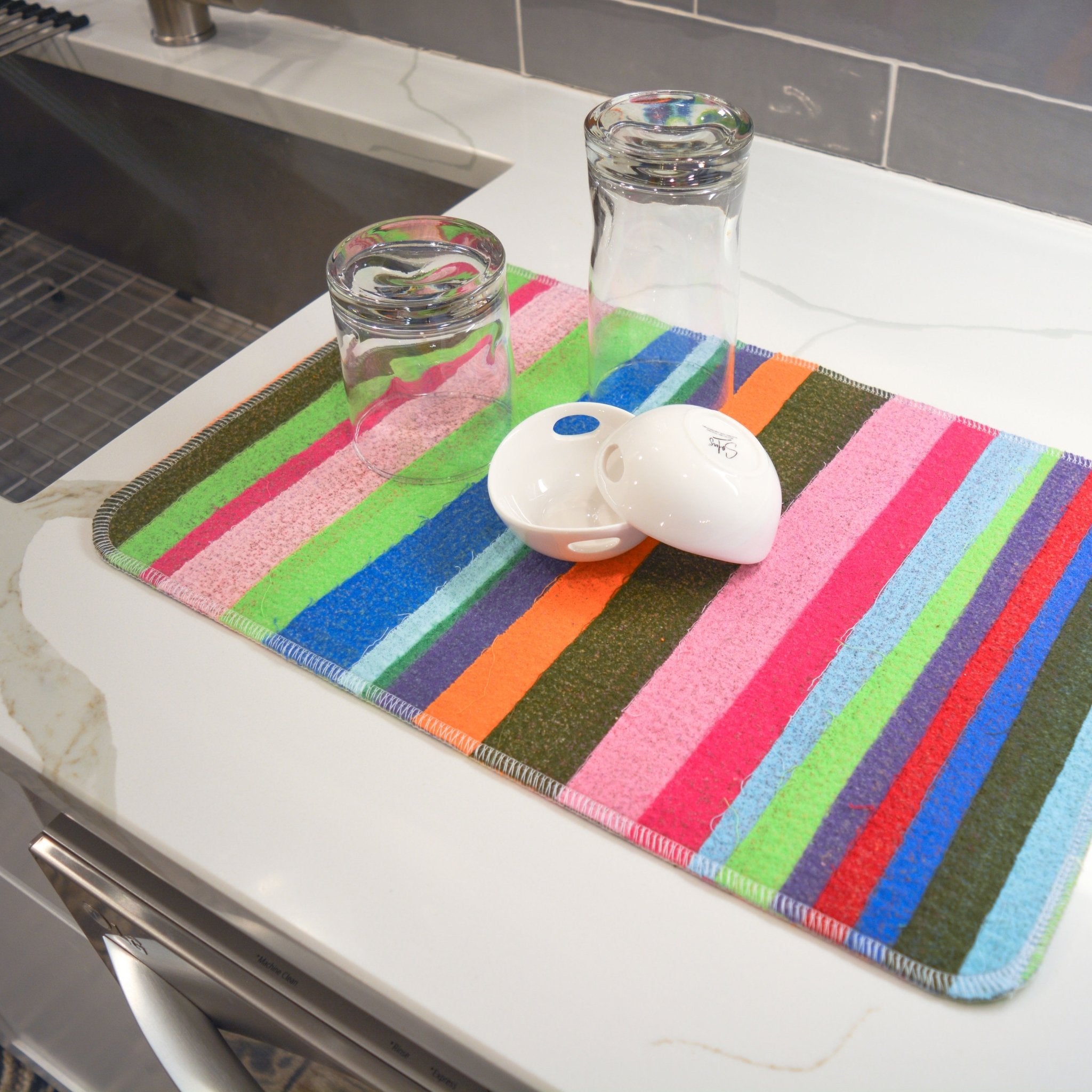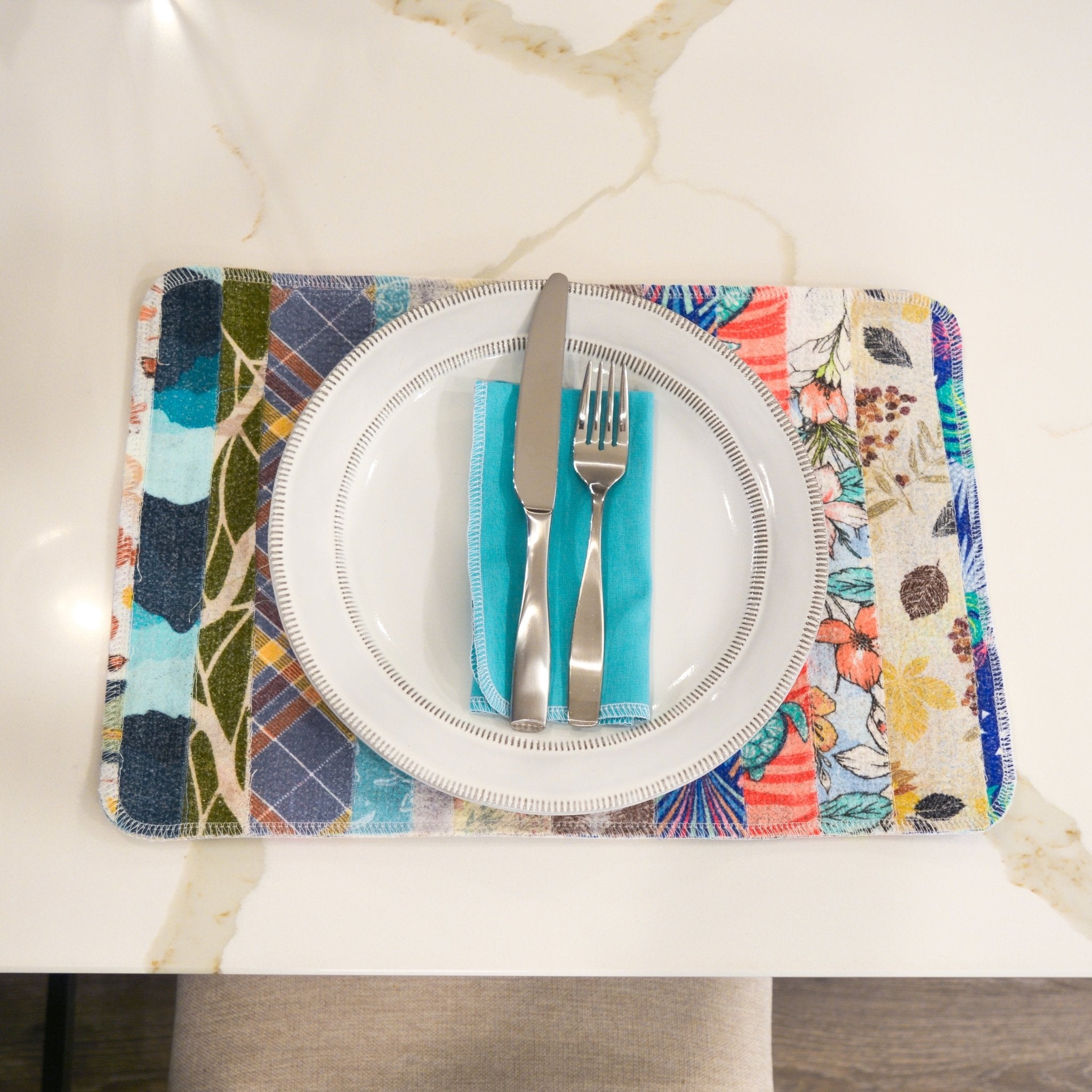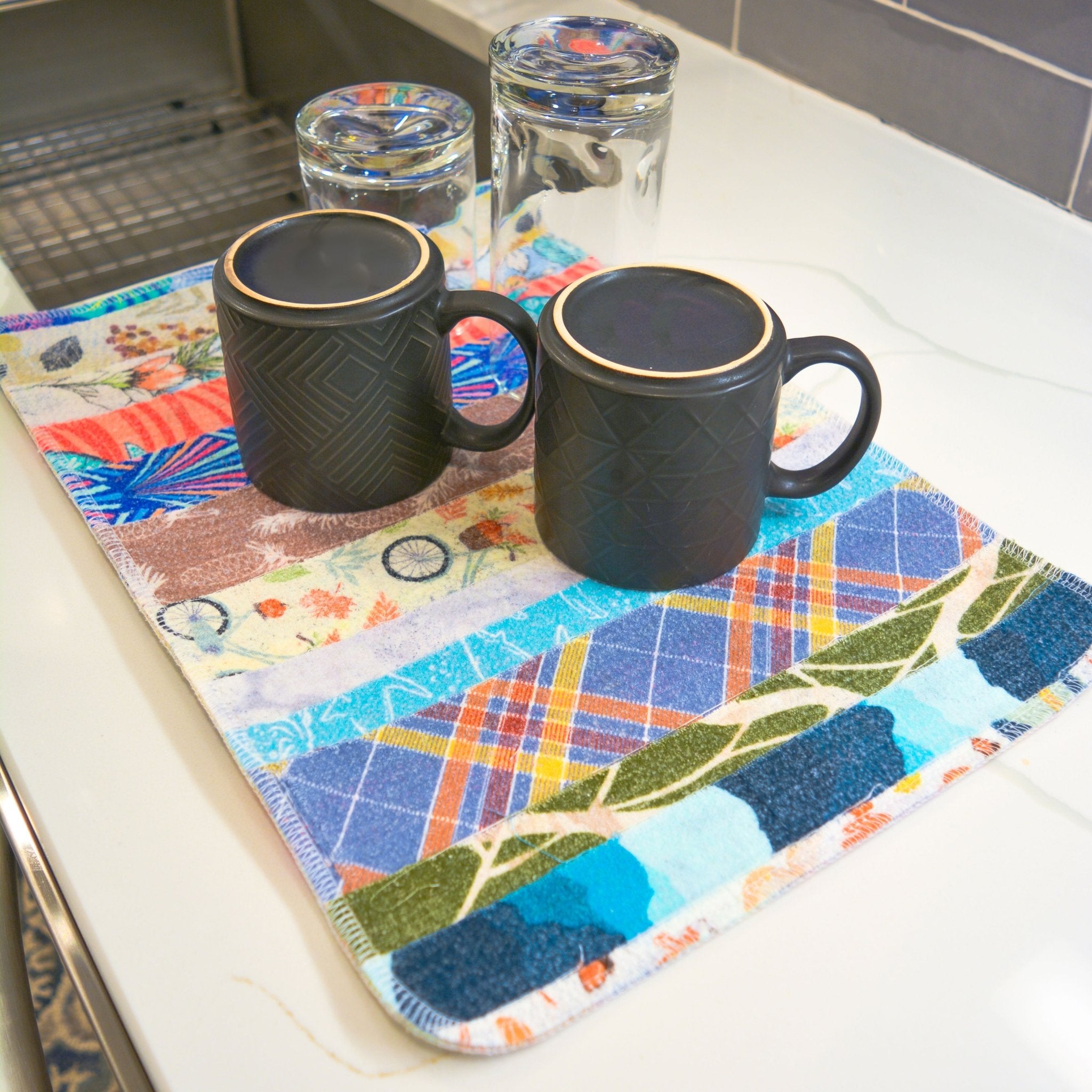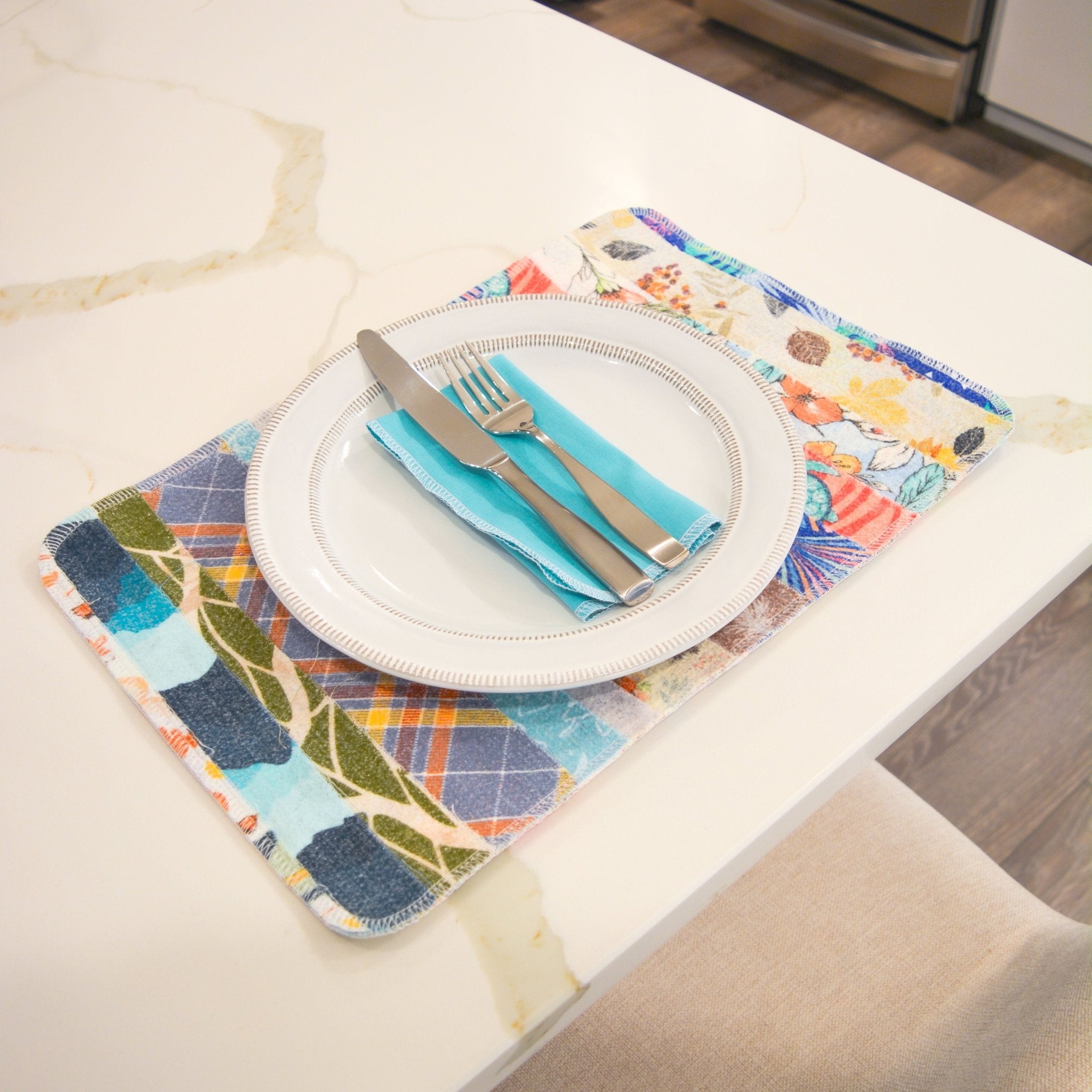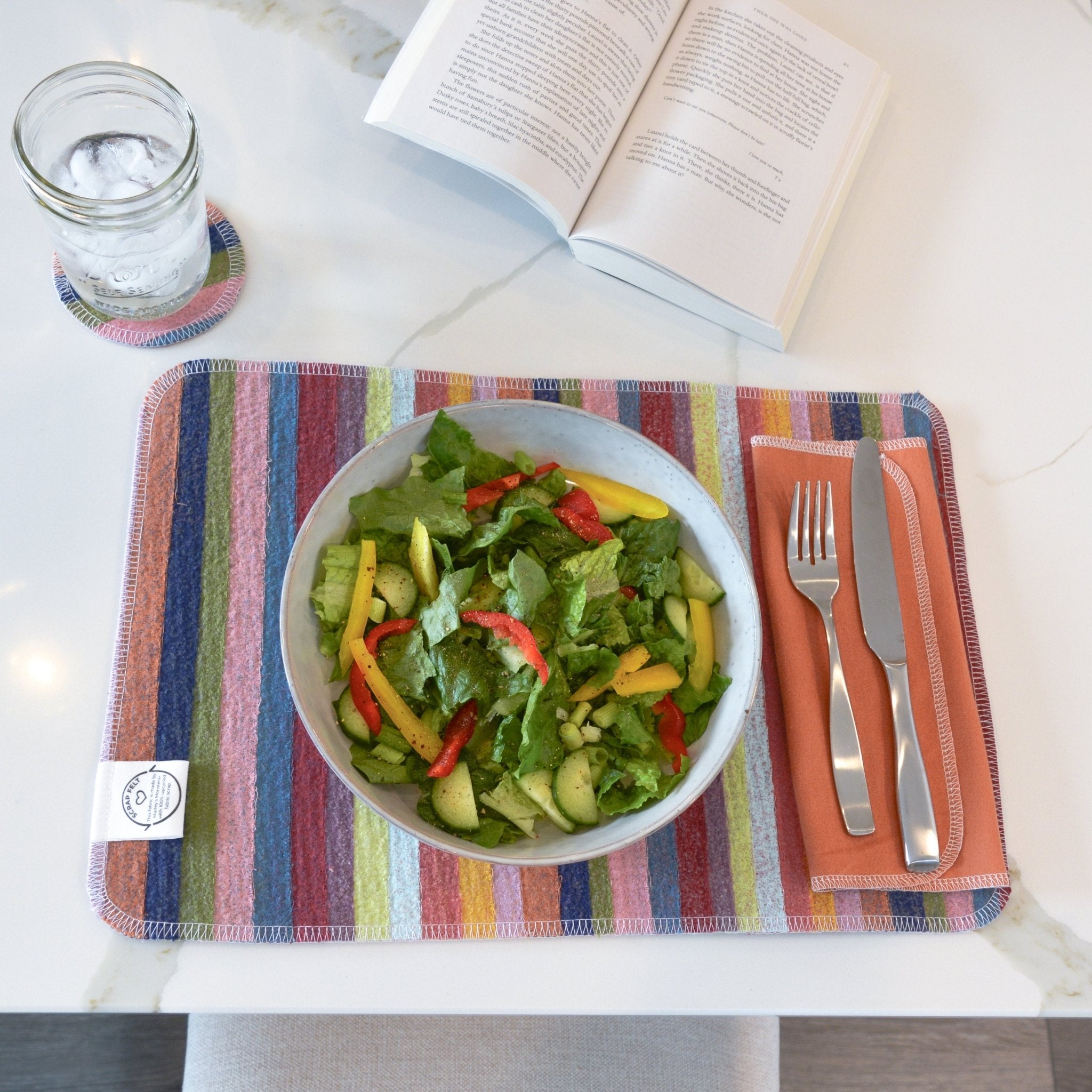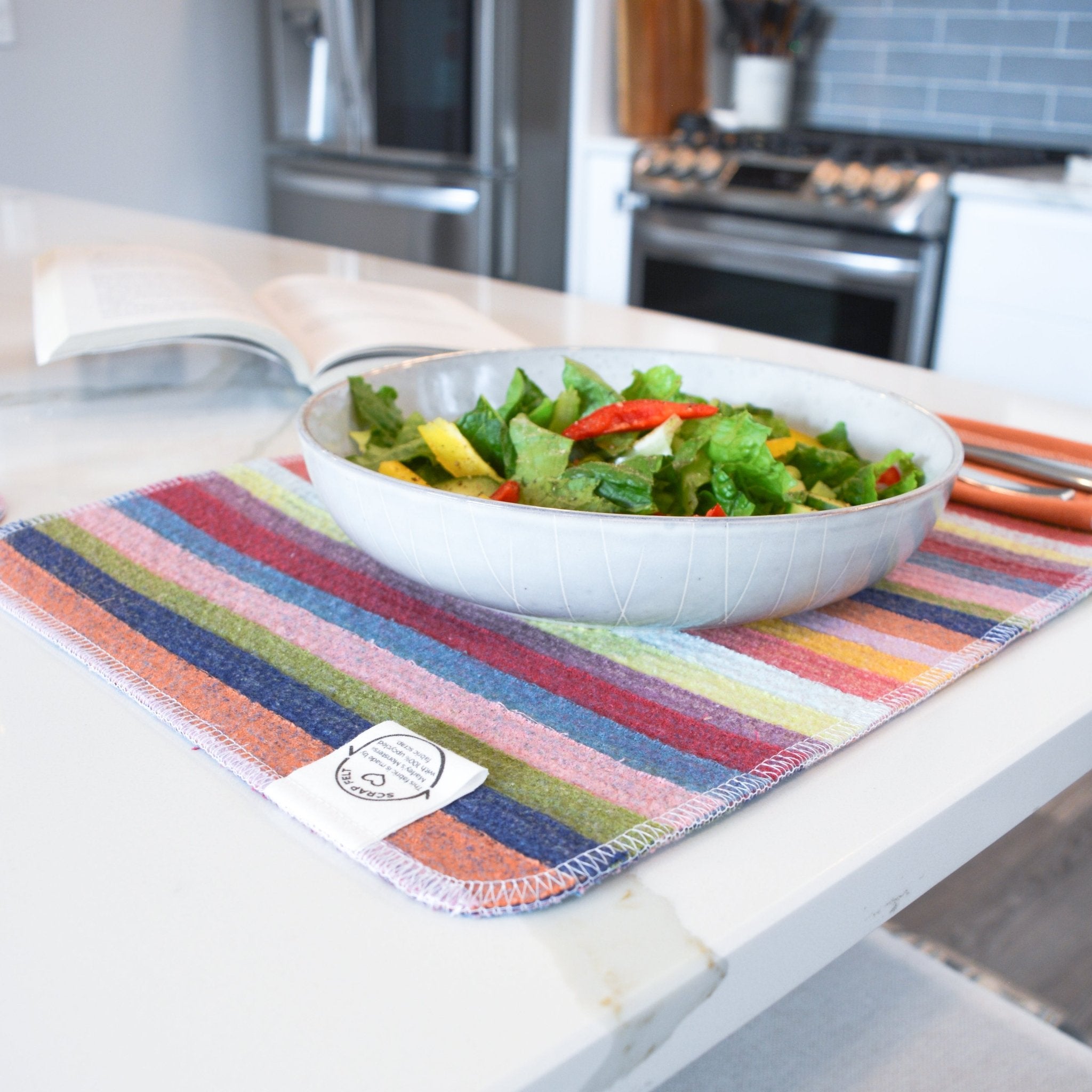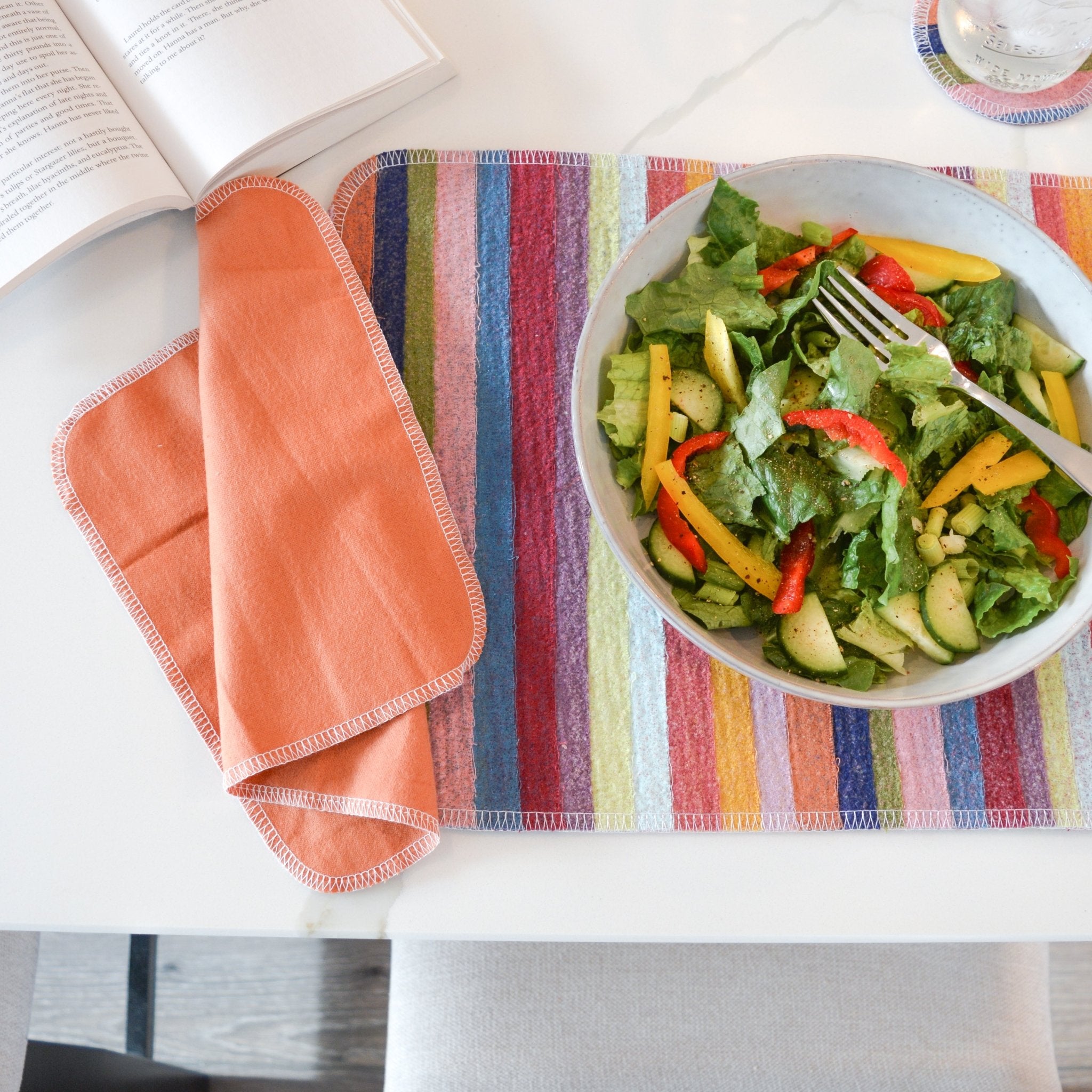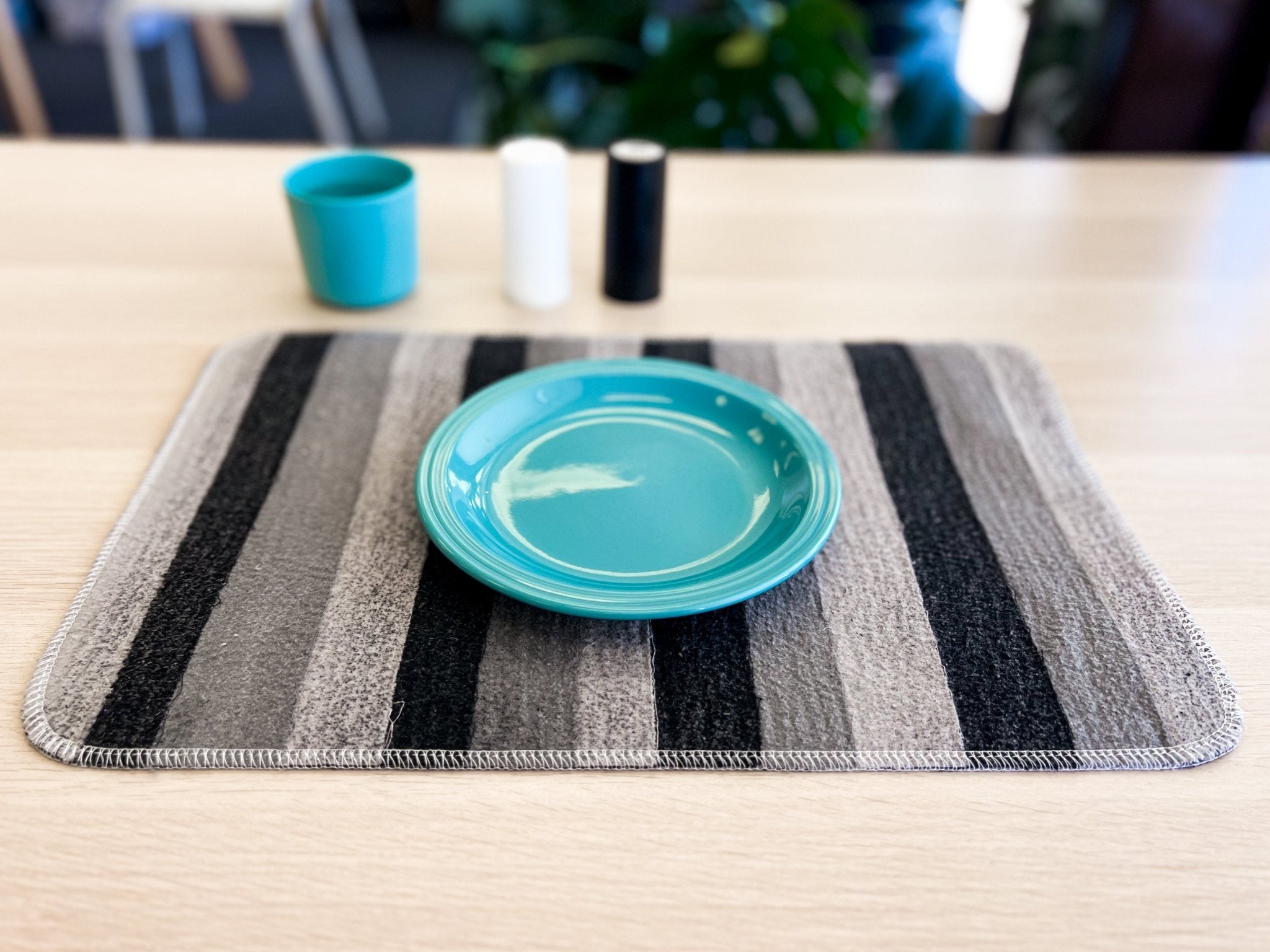 Scrap Felt Placemat / Drying Mat
This thick, absorbent Scrap Felt Placemat / Drying Mat works as perfectly under a dish drying rack as it does on your dinner table. And the best part (we think) is that it is a totally upcycled product. We felt multiple layers of our flannel fabric strips (that might otherwise go into the waste stream) together to create a new, absorbent fabric we call Scrap Felt. We then cut and sew this unique new fabric into these Placemats / Drying Mats.
Each Scrap Felt item is unique, versatile and totally upcycled. This truly multi-purpose Placemat / Drying Mat absorbs liquid and creates a protective barrier for surfaces.
Choose your favorite style from the swatch menu. 
Measures approximately 12"x18"
Made with many layers of 100% cotton flannel that have been felted together
Edges are sewn for durability
CARE+ WASHING: For best results, hand wash and air dry, or spot clean as needed.
Handmade by Marley's Monsters in Eugene, Oregon entirely out of fabric scrap.