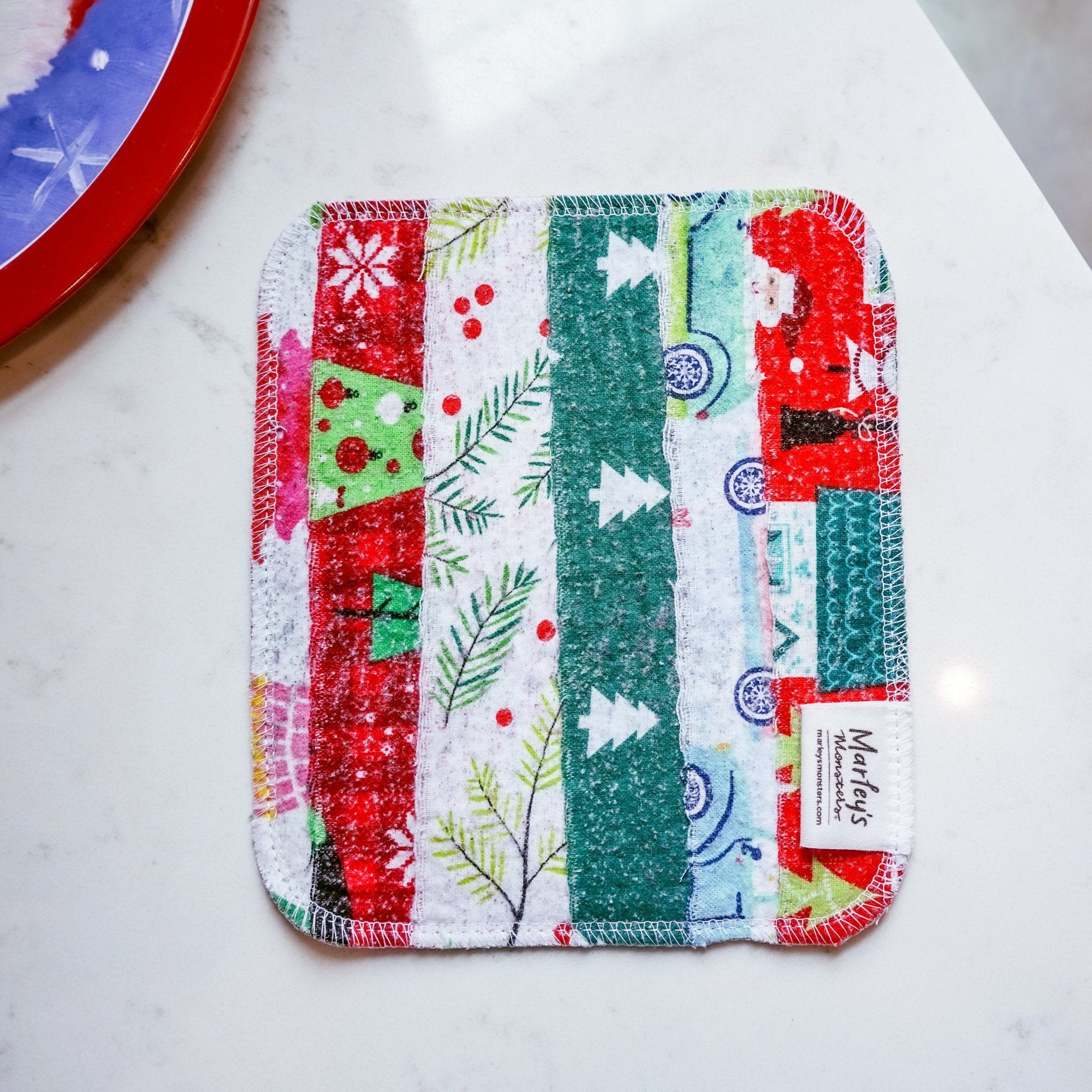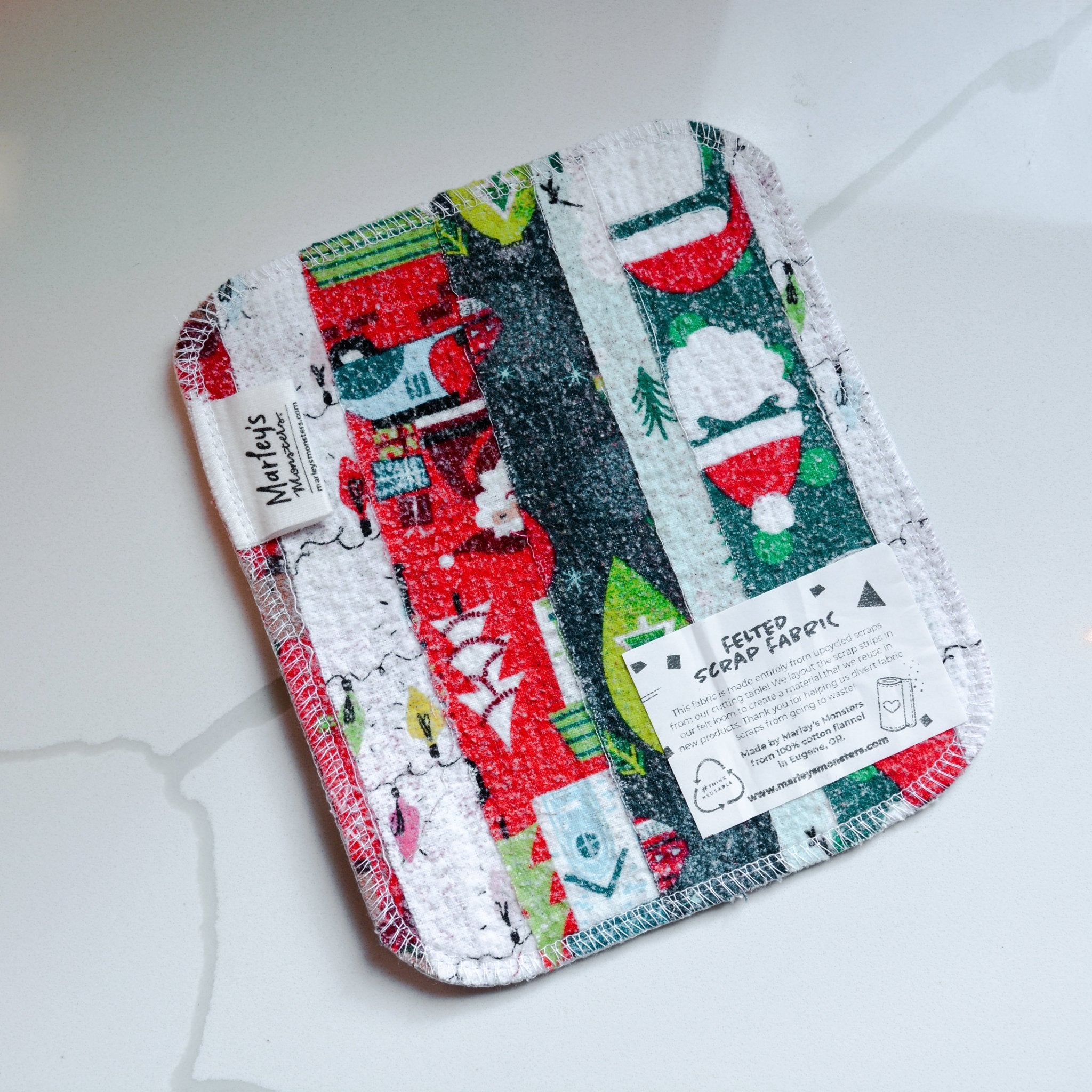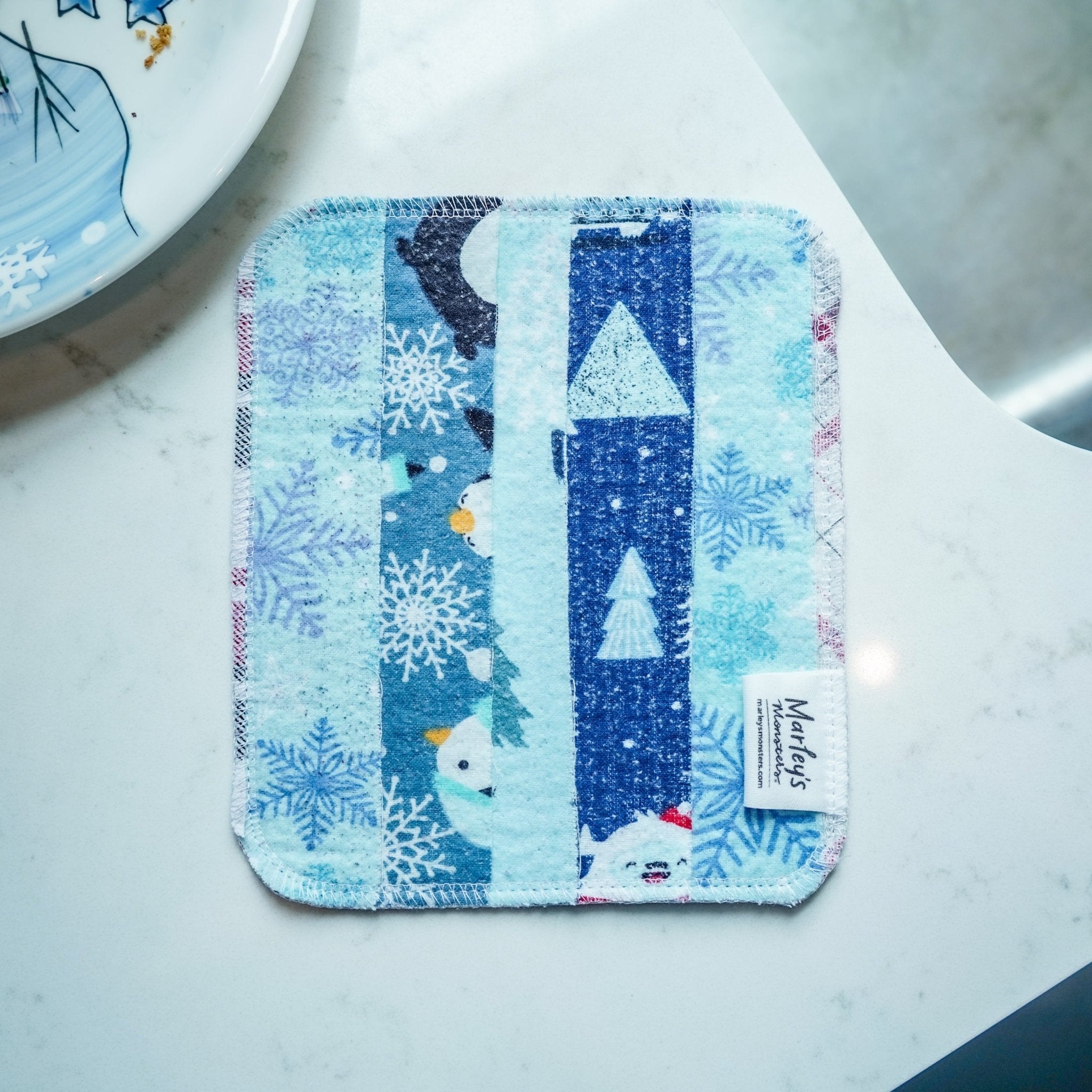 Scrap Felt Dish Cloth: Holiday Prints
We felt multiple layers of our holiday flannel scraps together to create a new, absorbent fabric we call Scrap Felt. We then cut and sew this new fabric into these Scrap Felt Dish Cloths.
Each Scrap Felt Dish Cloth is unique, versatile and totally upcycled. This truly multi-purpose cloth acts similar to a Swedish Dish Cloth, but you can wash and dry with your normal laundry, and it won't break down like cellulose. Absorb spills, polish silver or scrub counters!
Measures approximately 7" x 8"
Made with many layers of 100% cotton flannel that have been felted together
Edges are sewn for durability
CARE+ WASHING: Machine wash warm with like colors. Tumble dry.
Handmade by Marley's Monsters in Eugene, Oregon entirely out of fabric scrap.