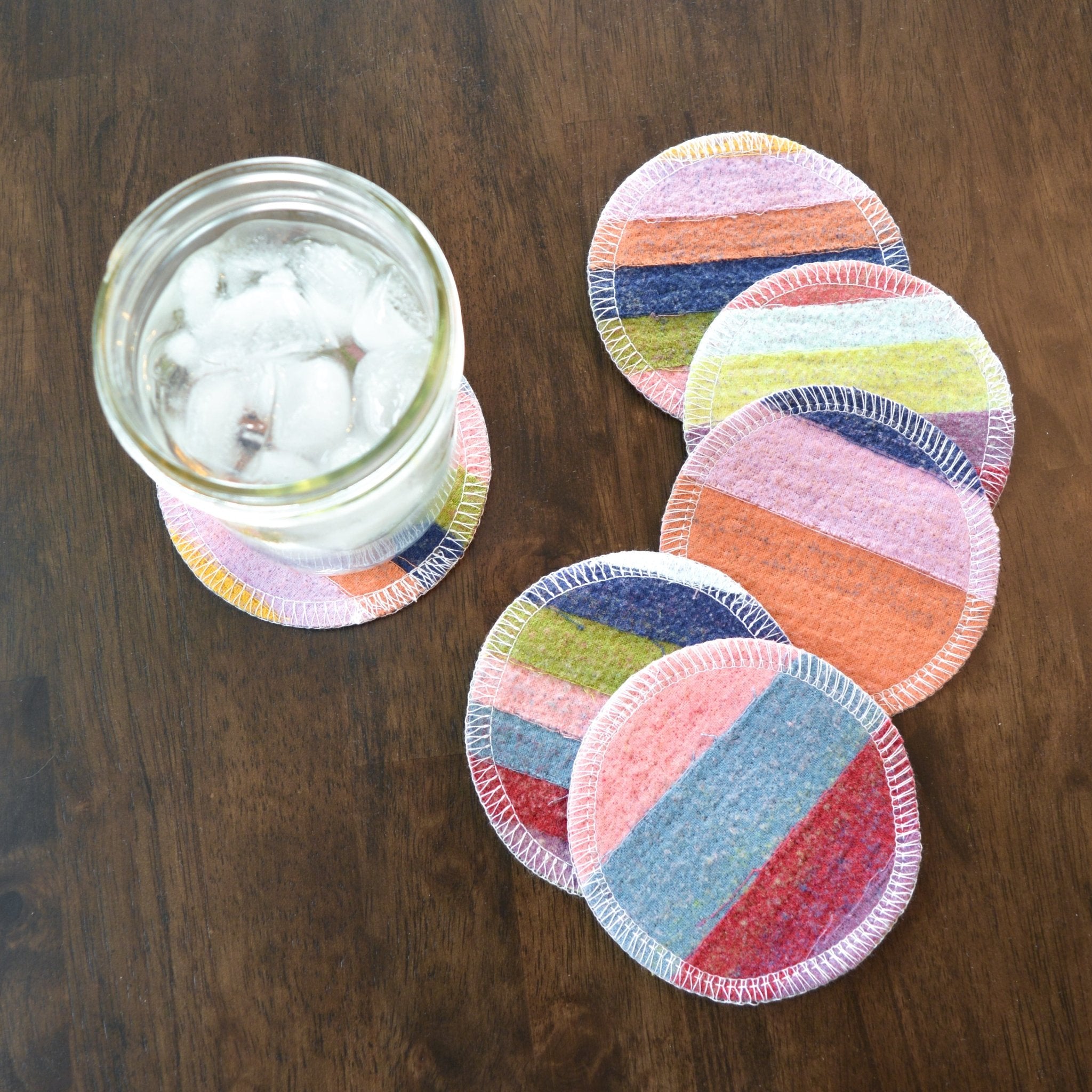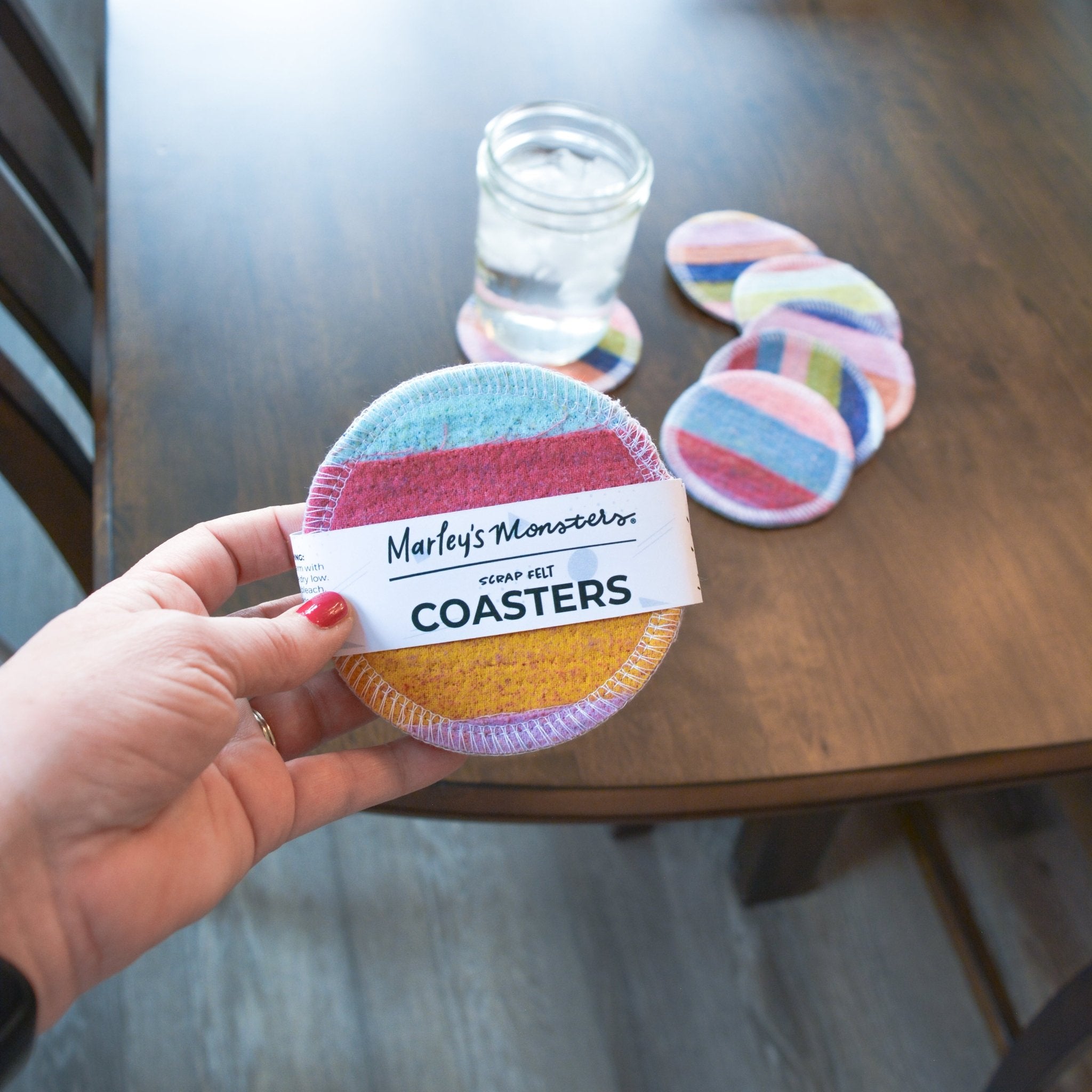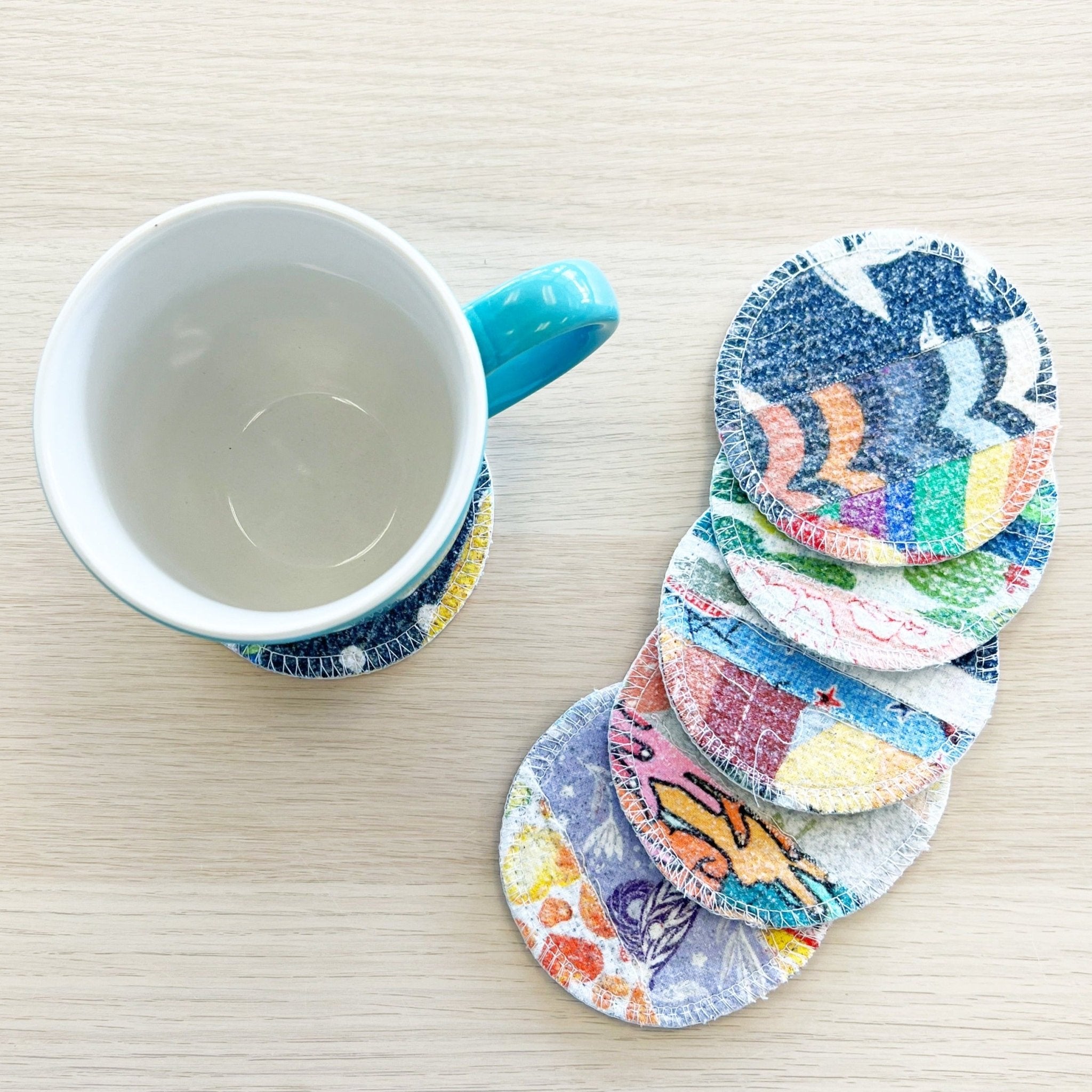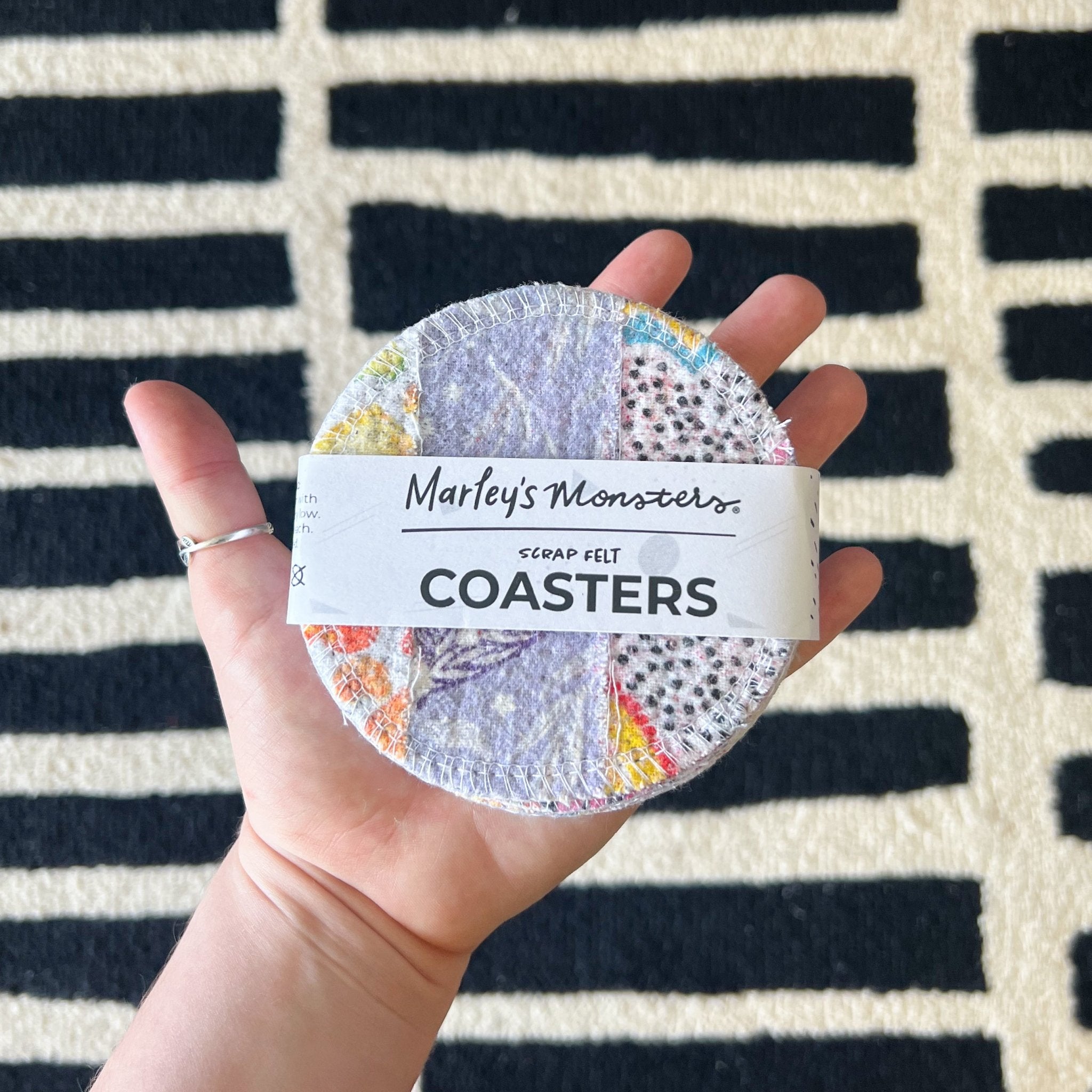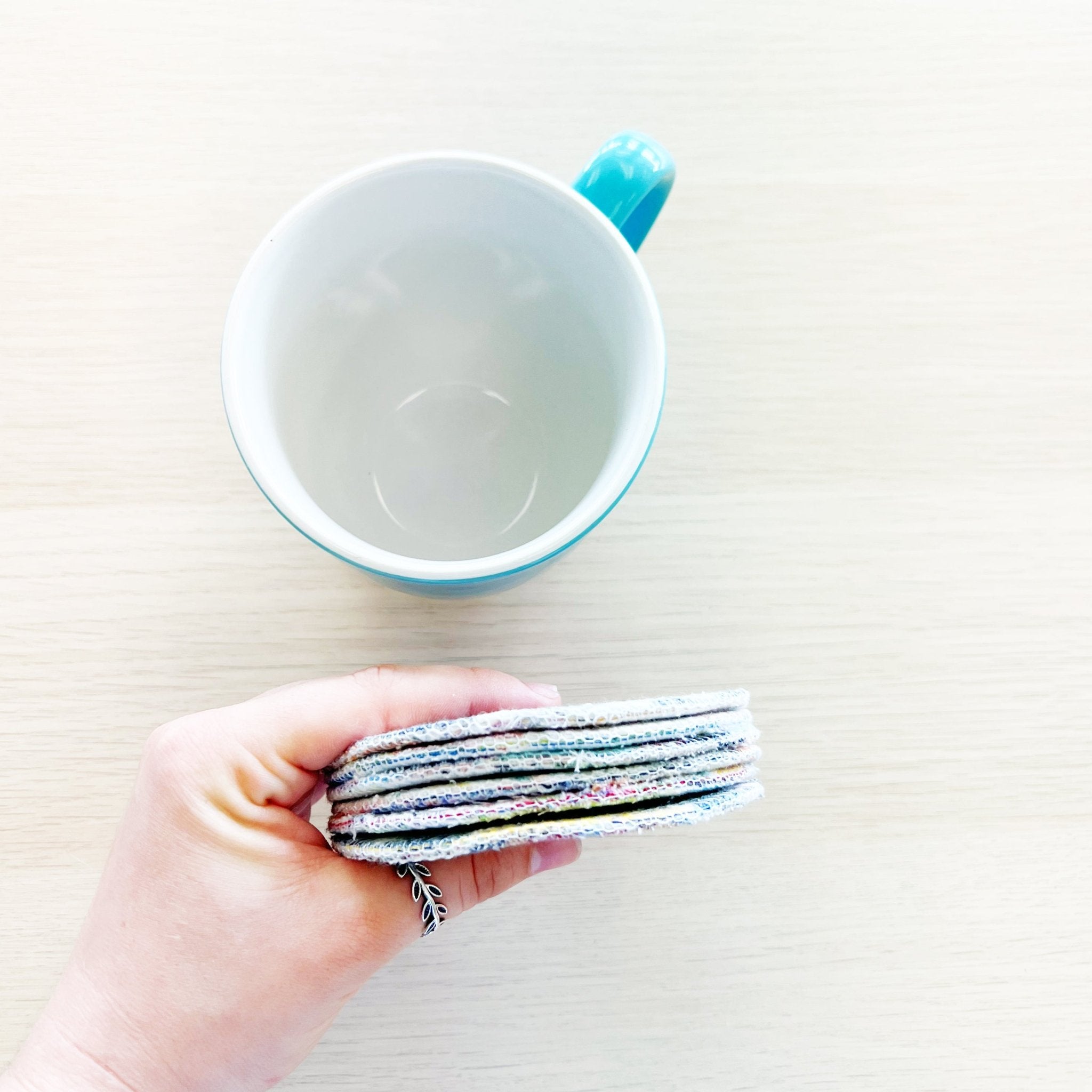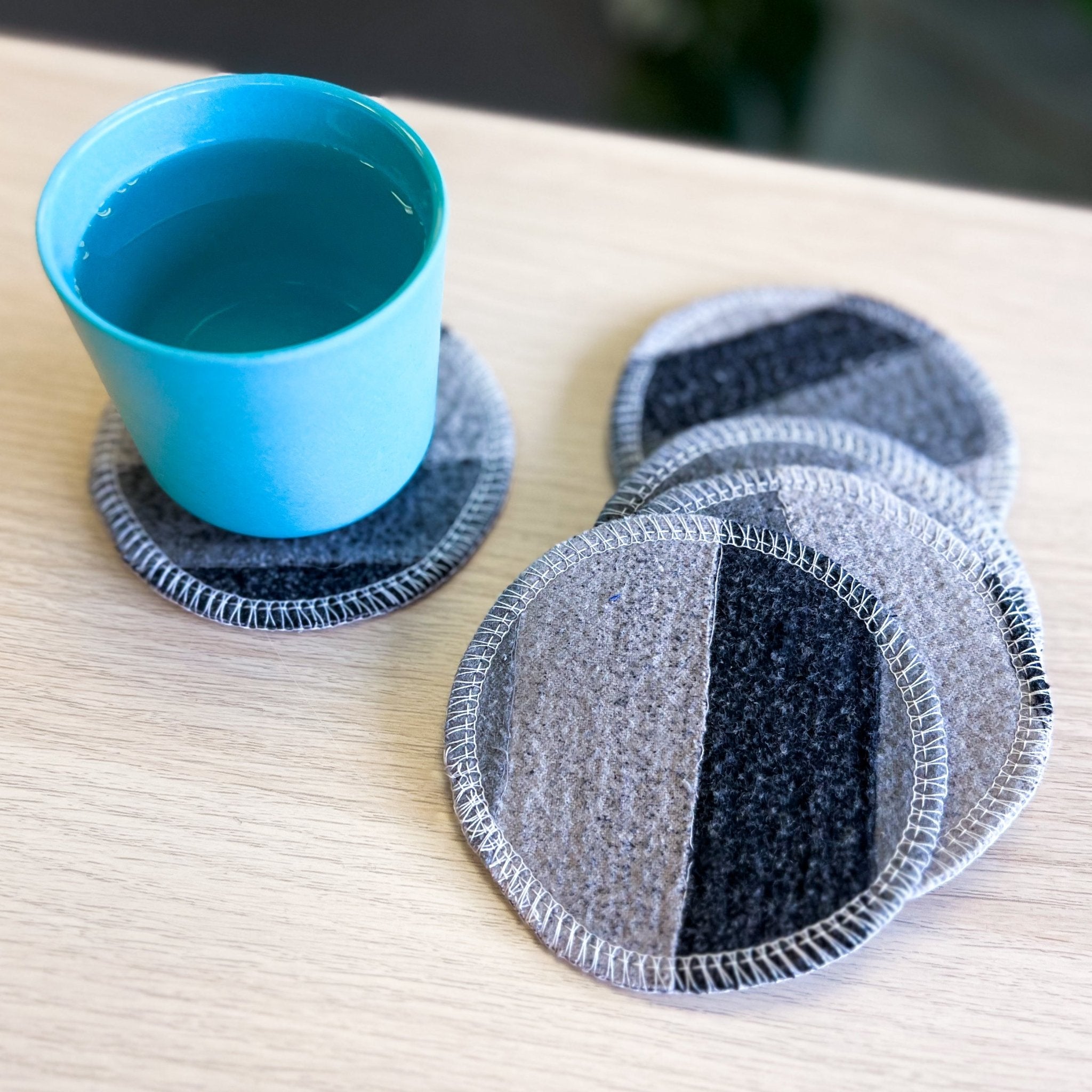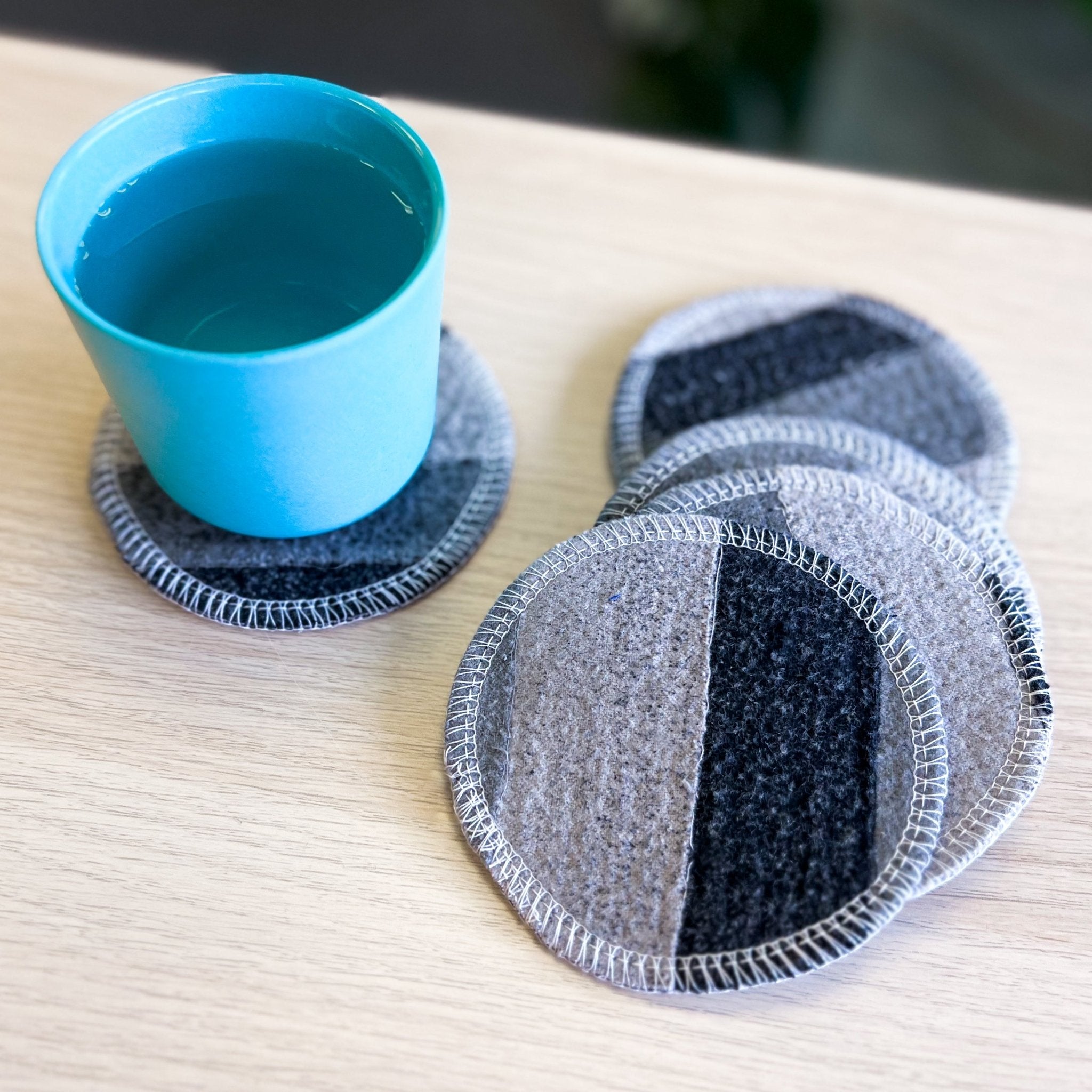 Scrap Felt Coasters: 6-Pack
These fun, one of a kind Scrap Felt Coaster Sets are made by felting multiple layers of our cotton flannel fabric scraps together for a unique pattern. The felting process uses fabric scrap from our cutting room, making them a zero waste and functional way to protect your counters and tables. An assortment of scrap colors is used to create each 6 pack of coasters.
Set of 6 Scrap Felt Coasters in Earthy Rainbow, Surprise Prints, or Greys
Each Scrap Felt Coaster is about 4" in diameter
100% upcycled cotton flannel
Handmade by Marley's Monsters out of scraps of cotton flannel fabric.