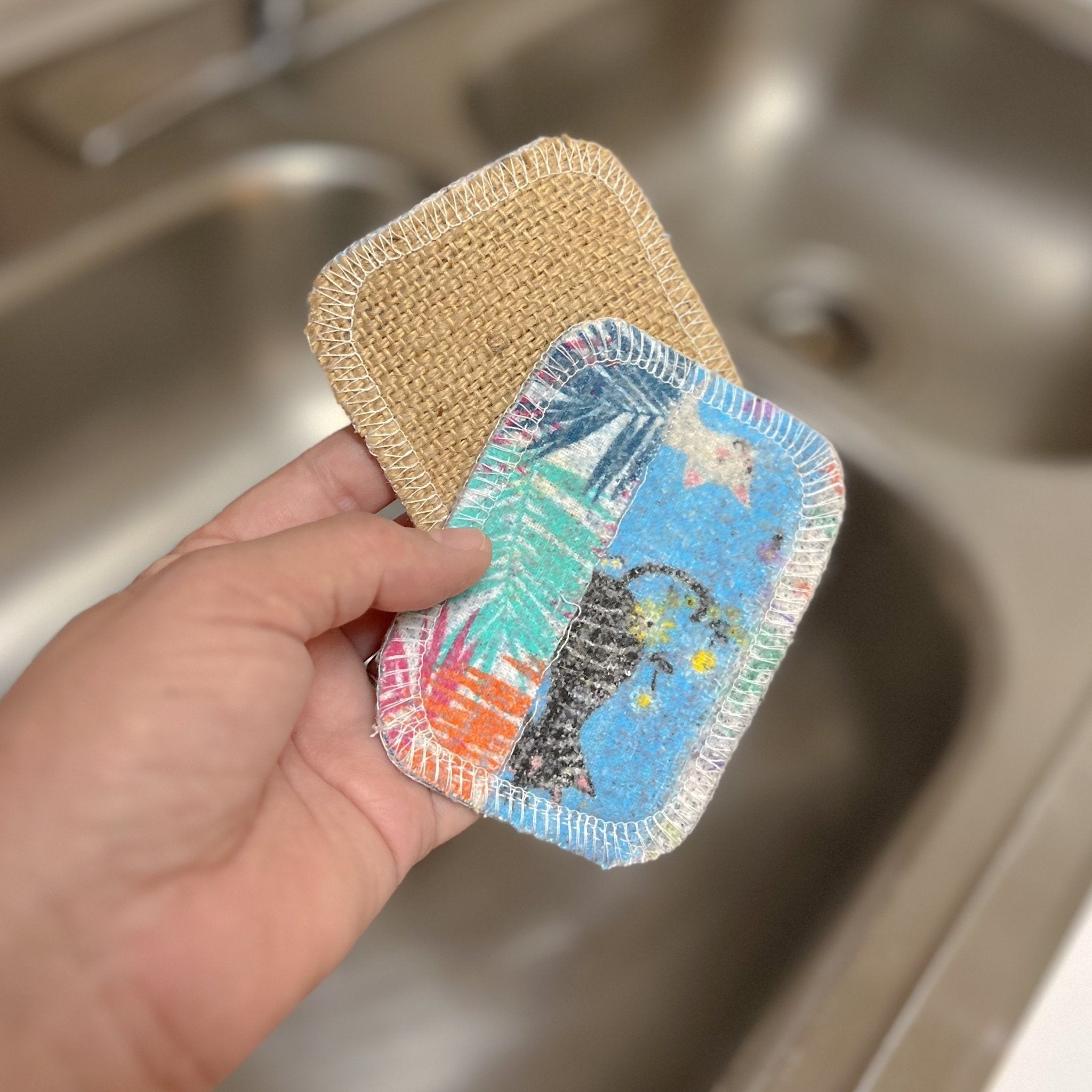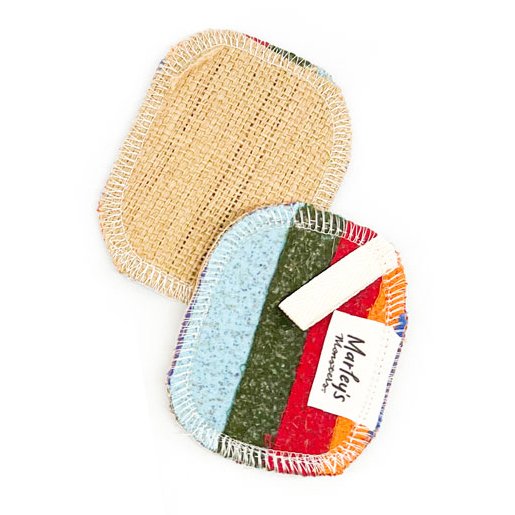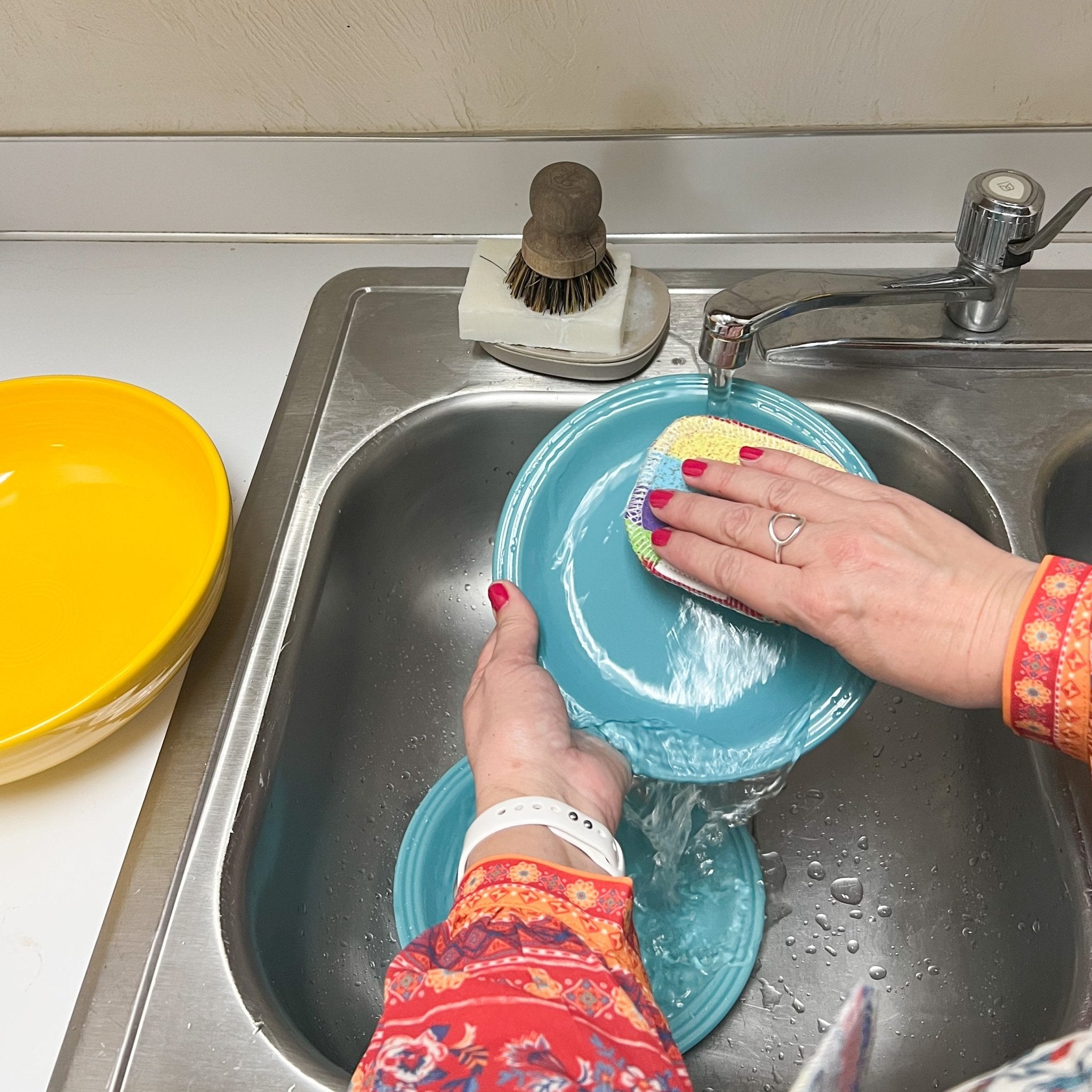 Scrap Felt Scrubbers: Set of 2
Check out our double sided Scrap Felt Scrubbers made entirely from upcycled material. Multiple layers of scrap flannel strips are felted together to create a new, absorbent fabric we call Scrap Felt. We back this with rugged burlap from upcycled coffee bags to create these handy, zero waste Scrubbers. 
Available as a 2 pack in Surprise Prints or Rainbow solid colors.
Scrap Felt Scrubbers are unique, totally upcycled and super versatile. These truly multi-purpose tools can absorb spills, polish silver or scrub pots and counters.
Each Scrap Felt Scrubber measures approximately 2.5" x 4"
Absorbent Scrap Felt on one side
Rough burlap fabric on other side
CARE+ WASHING: Hand wash or throw Scrubbers in dishwasher or wash them in you laundry. Burlap will break down with time, so allow to dry thoroughly between uses.
Handmade by Marley's Monsters in Eugene, Oregon entirely out of Scrap Felt and burlap from coffee bags.