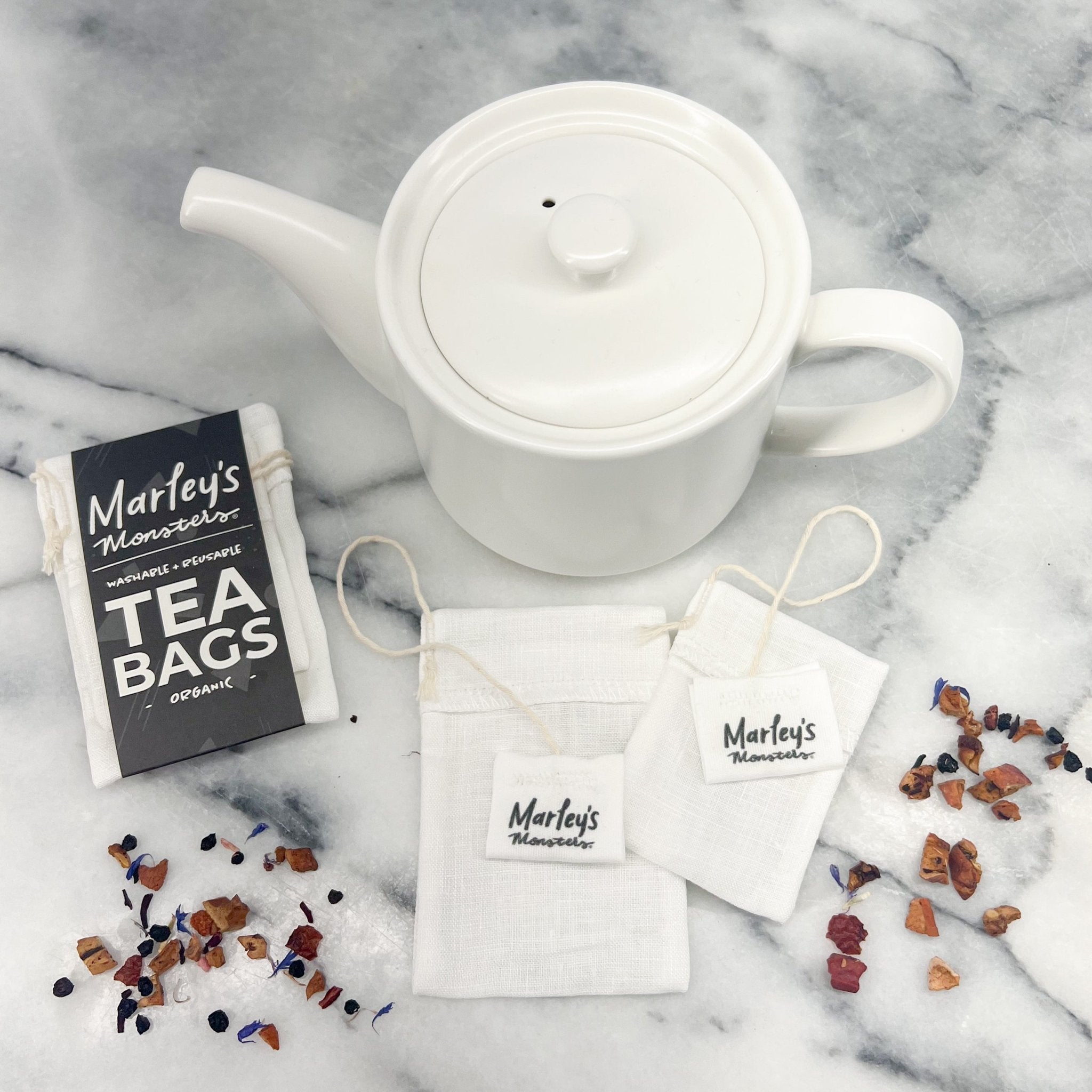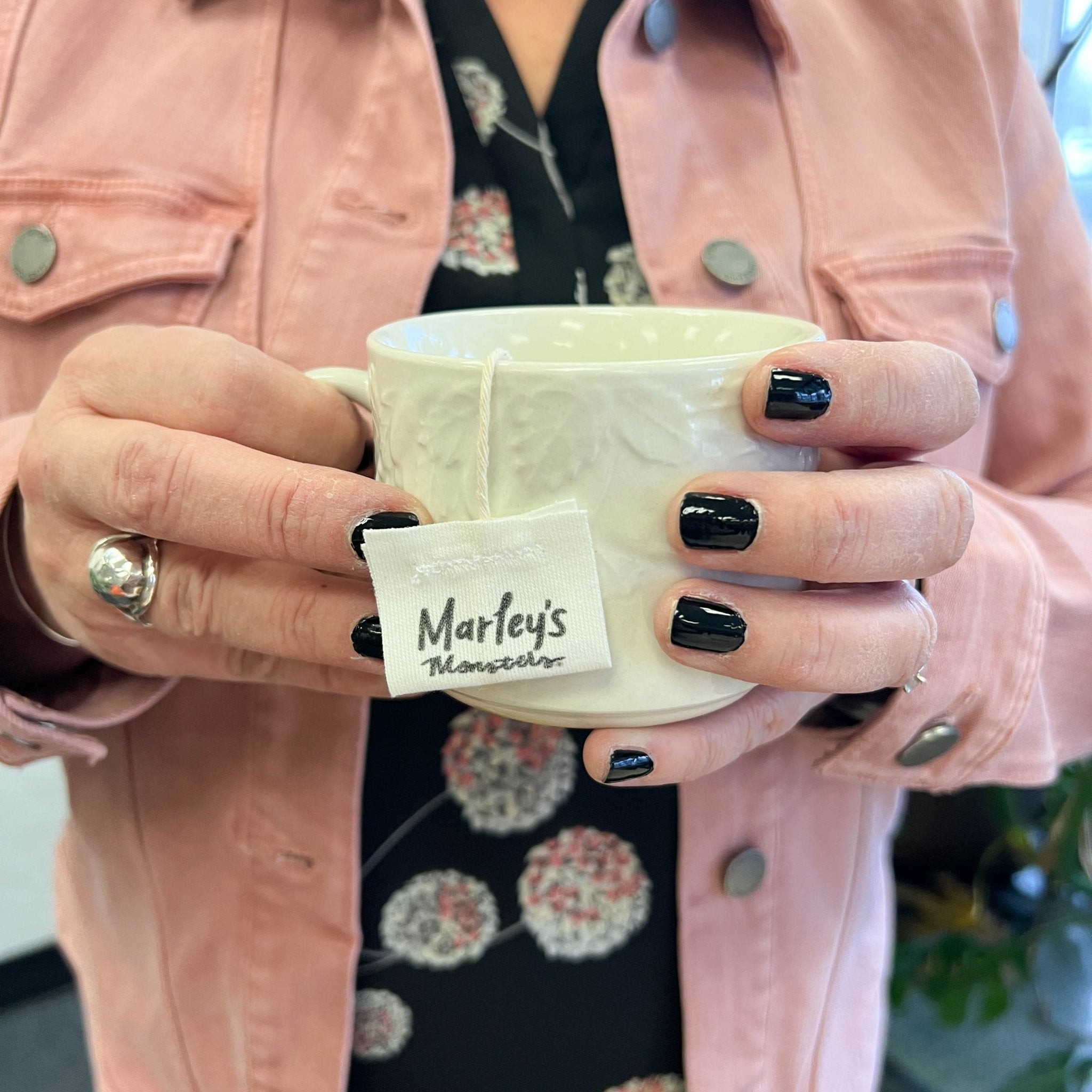 Organic Reusable Tea Bags: Set of 2
Now you can sit down to a relaxing fresh cup of hot tea, zero waste style! While the paper it needed to create one tea bag may seem minuscule, we know that every small step in minimizing waste adds up to big change. Our reusable Tea Bags are not only zero waste and made from organic linen, they give you a customizable and refillable vessel to add your perfect blend of bulk tea herbs to create the perfect cup.
This listing contains 2 organic linen Reusable Tea Bags. 1 small - tea for 1 and 1 large - tea for 2.

Dimensions of Tea Bags:

4" x 3" - Large

3" x 2.5" - Small
These Reusable Tea Bags are made with 100% Organic Unbleached Linen and offer a reusable solution to enjoying that perfect cup of tea. Fill with your favorite herbs for a custom cup. Cotton thread and cord ensures a long life, and plastic free sipping experience. Features an organic cotton knit tab for steeping.

CARE + USE INSTRUCTIONS: Before first use, we recommend boiling Tea Bags for 10 minutes to prepare them for your tea making ritual. Once washed, unfold the Reusable Tea Bag at the top and fill with desired amount of dry tea herbs. Refold Tea Bag and submerge in hot water, steep as desired. Empty after use, rinse and hang dry. You can store your Tea Bags(s) in water in the fridge, or freezer for prolonged freshness. Boil periodically to clean.

Handmade by Marley's Monsters in Eugene, Oregon.