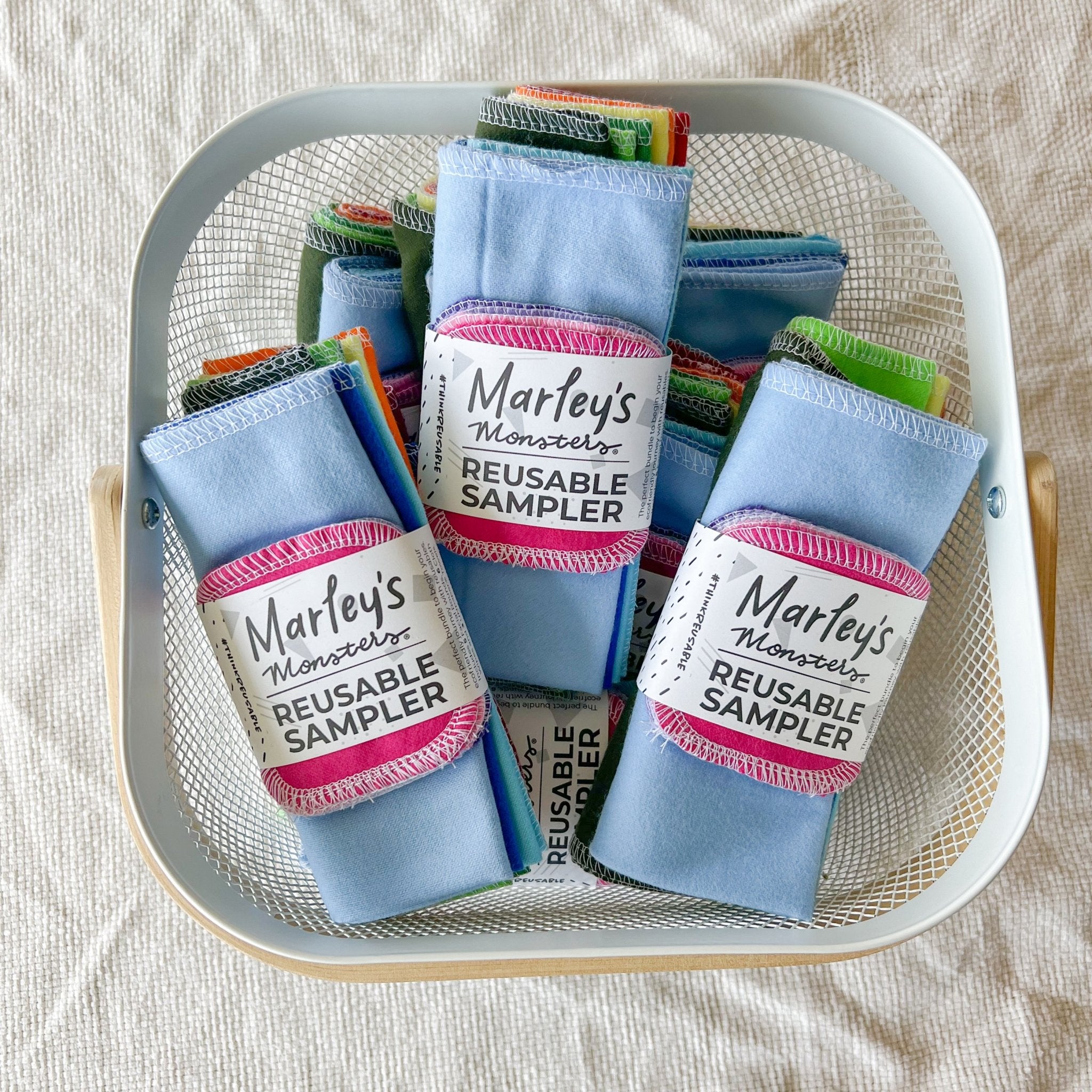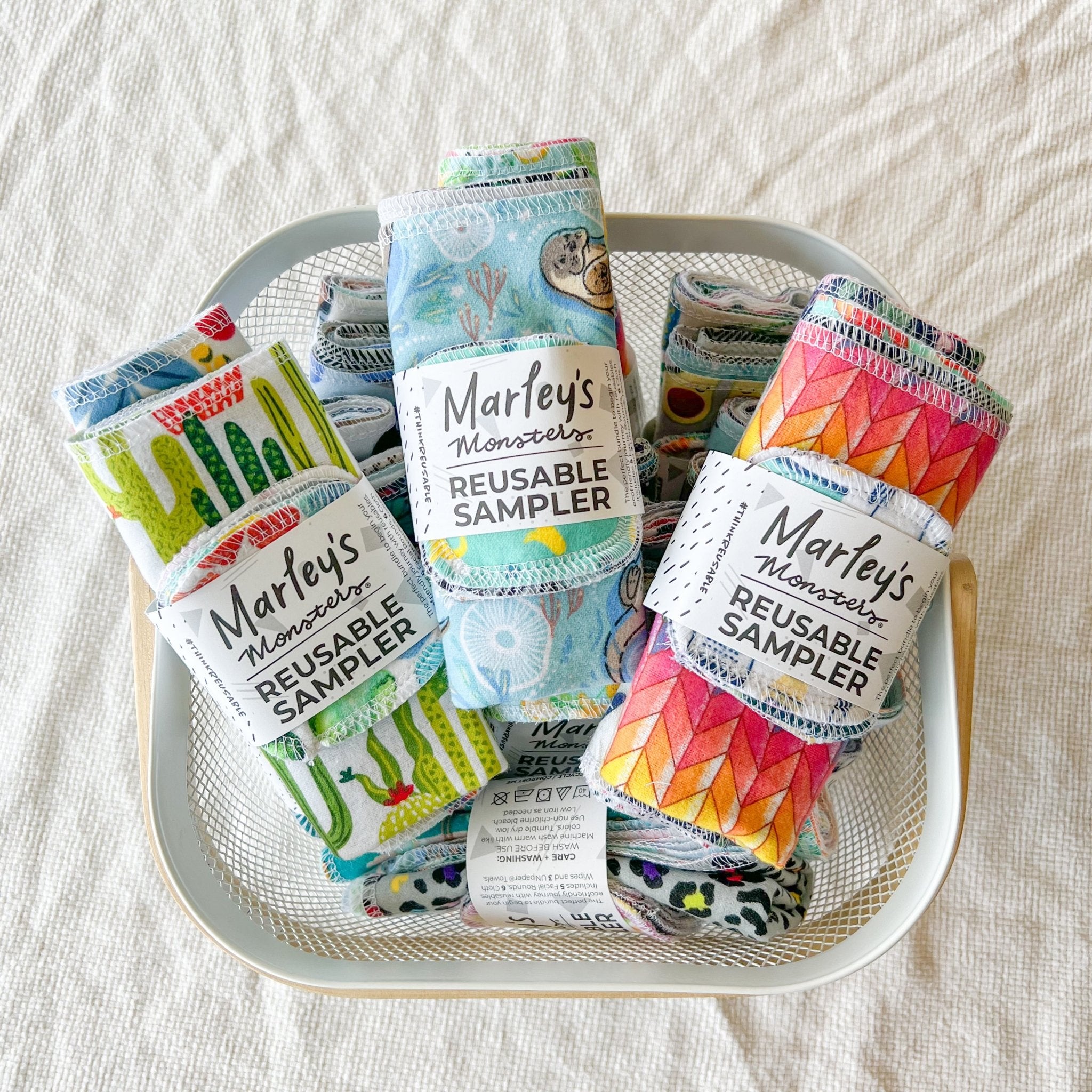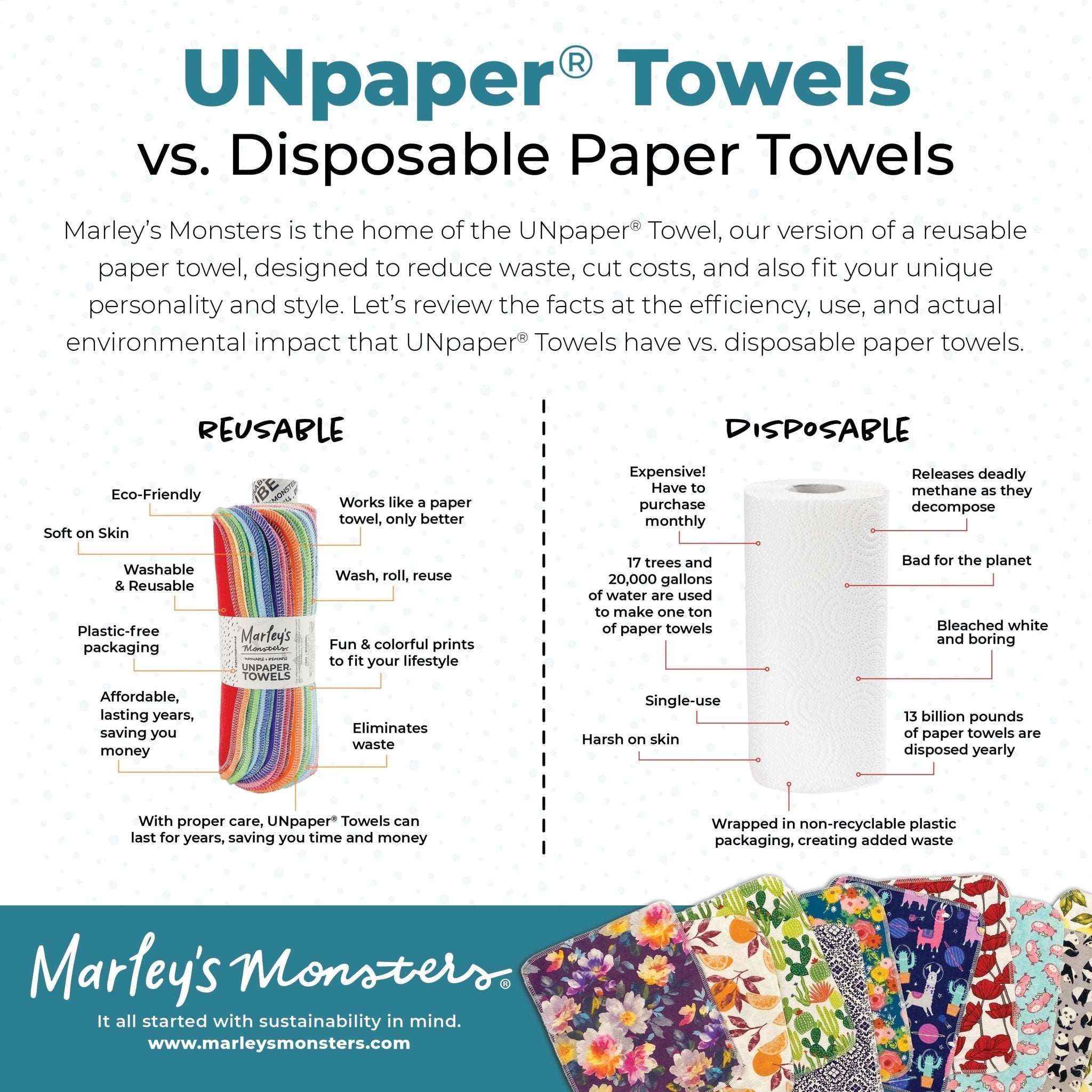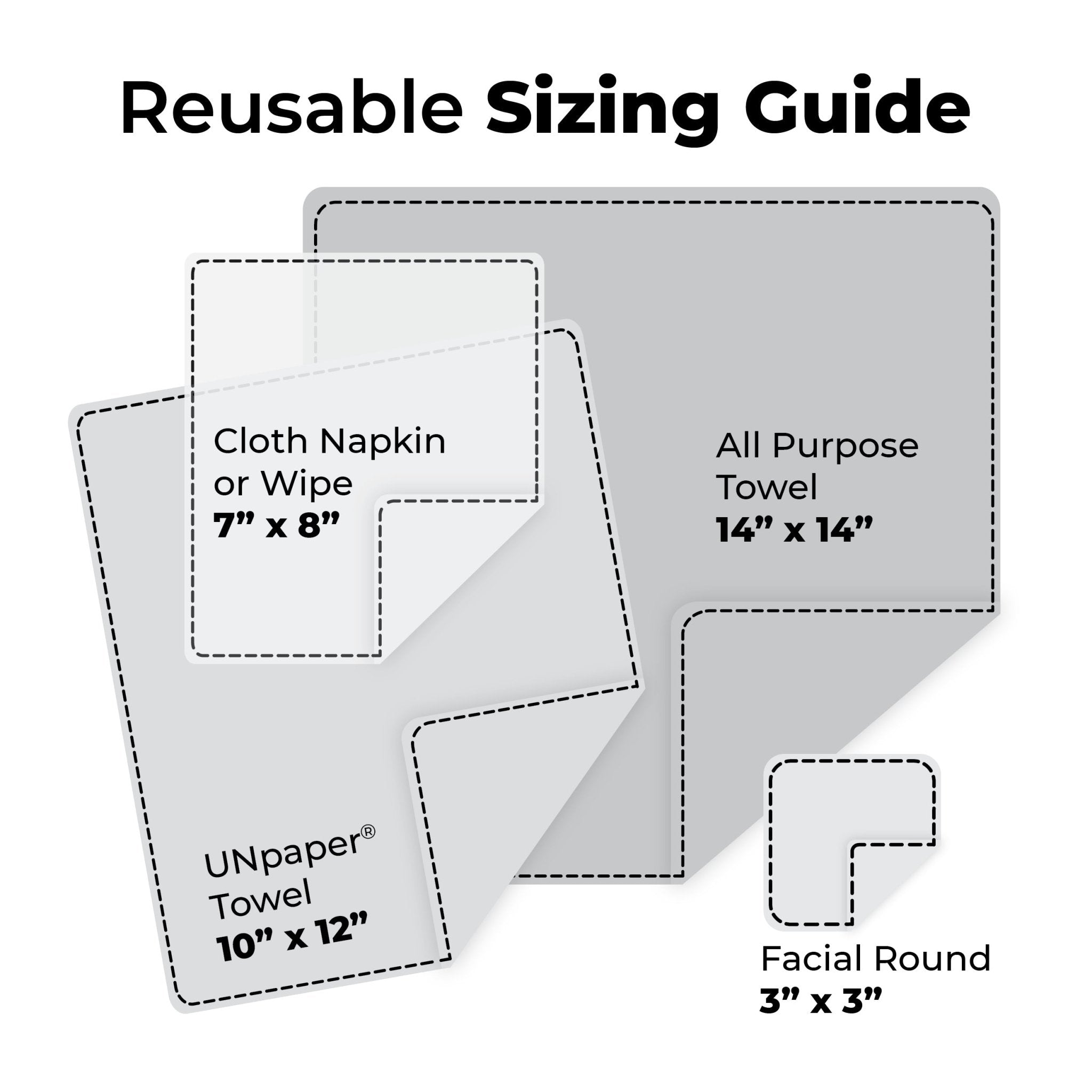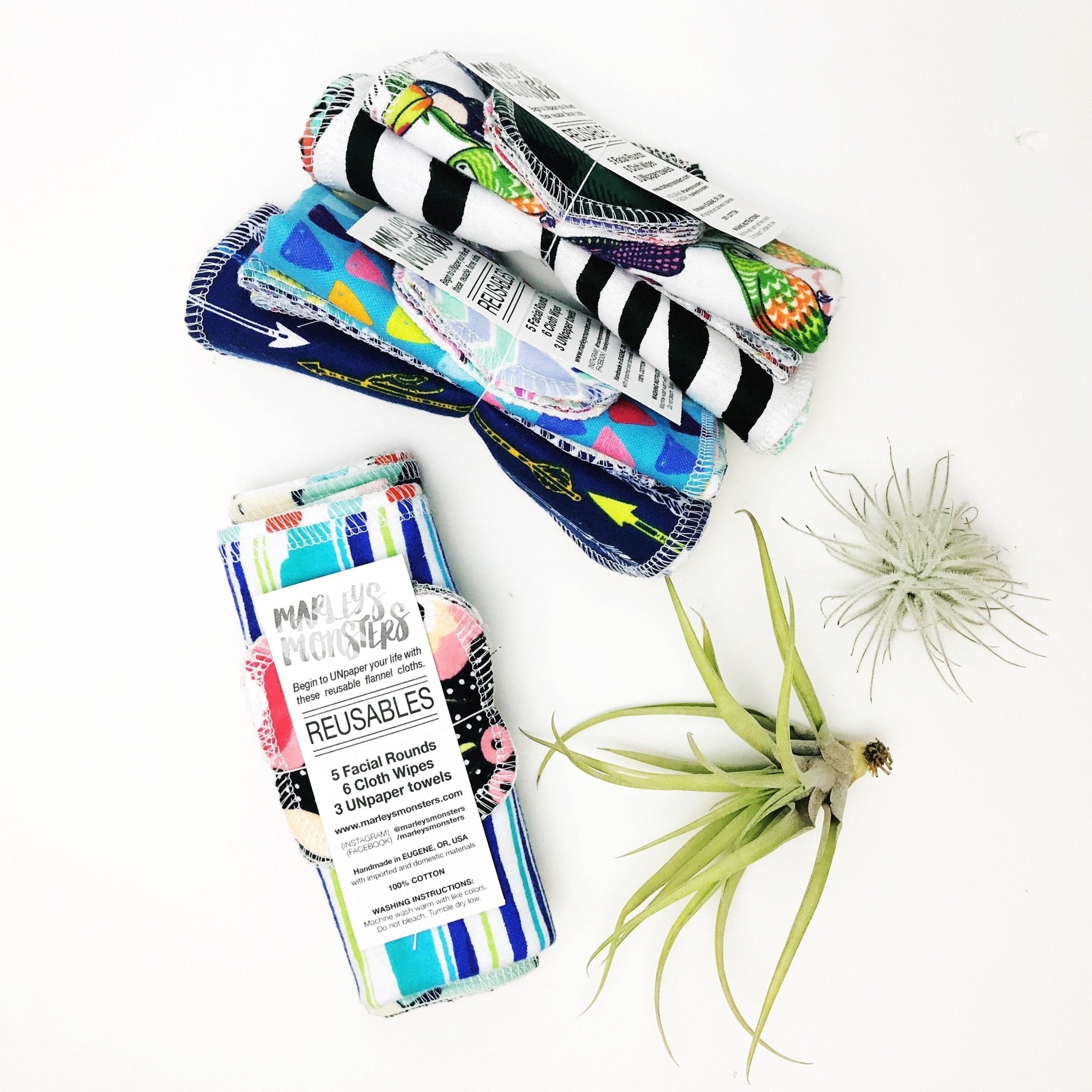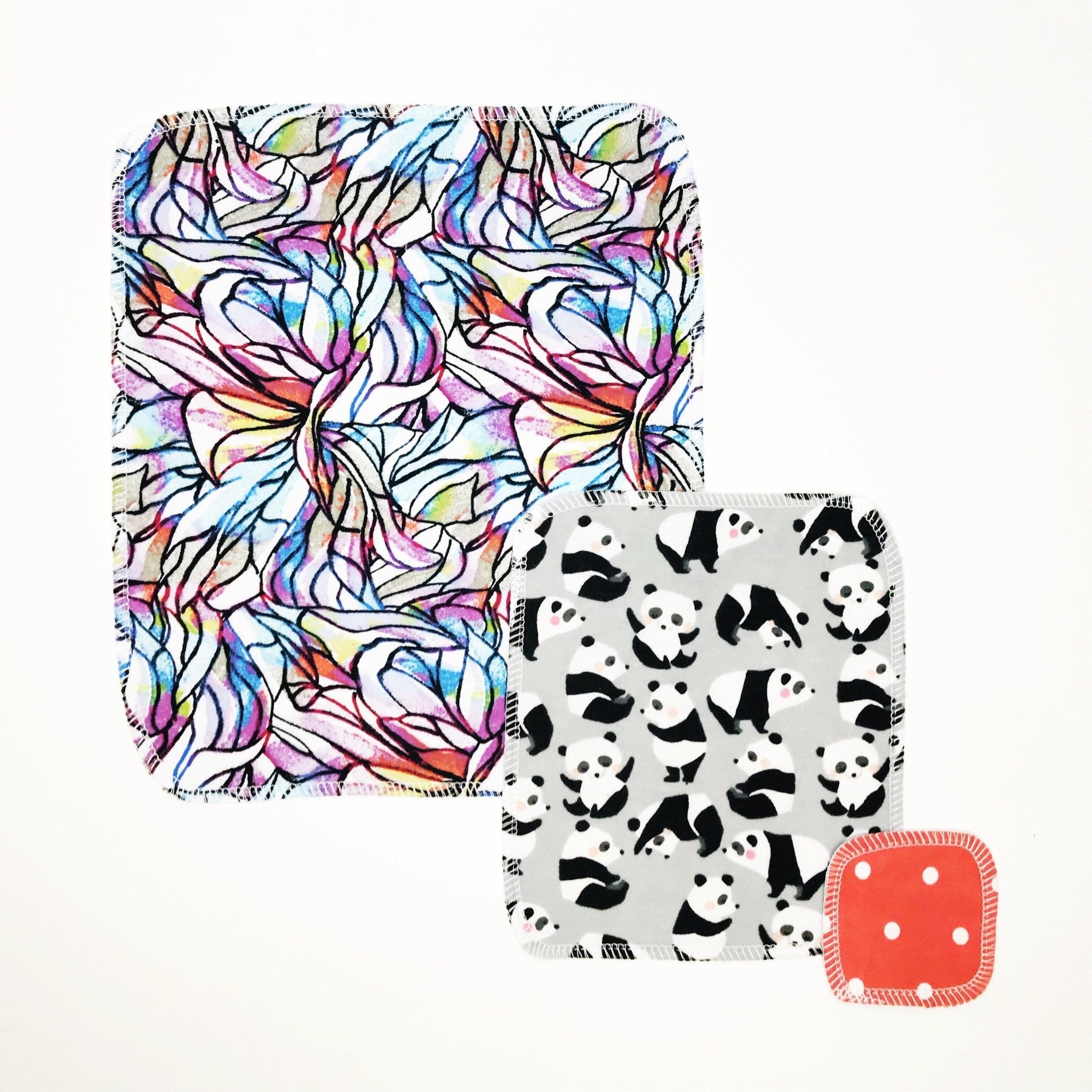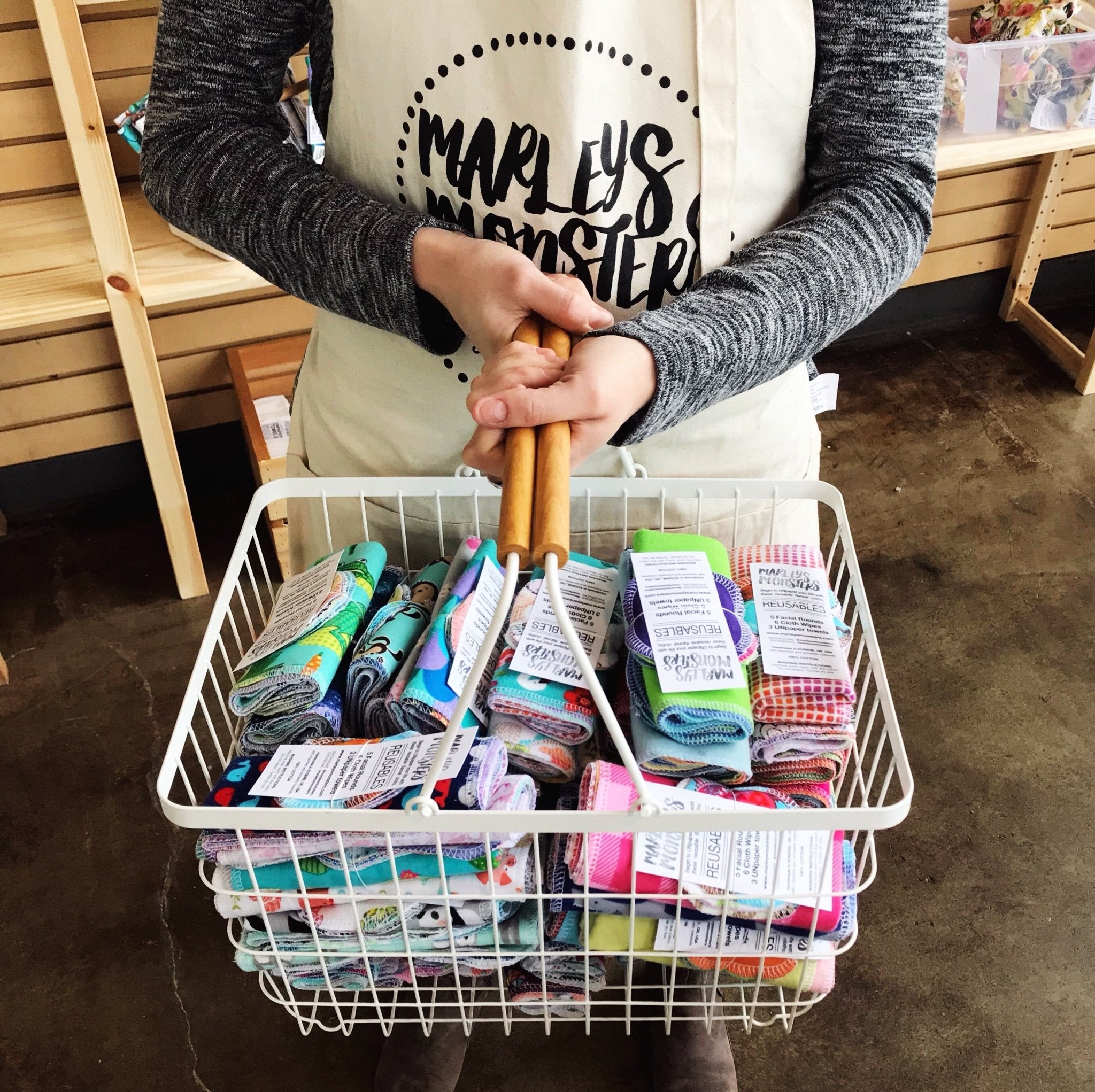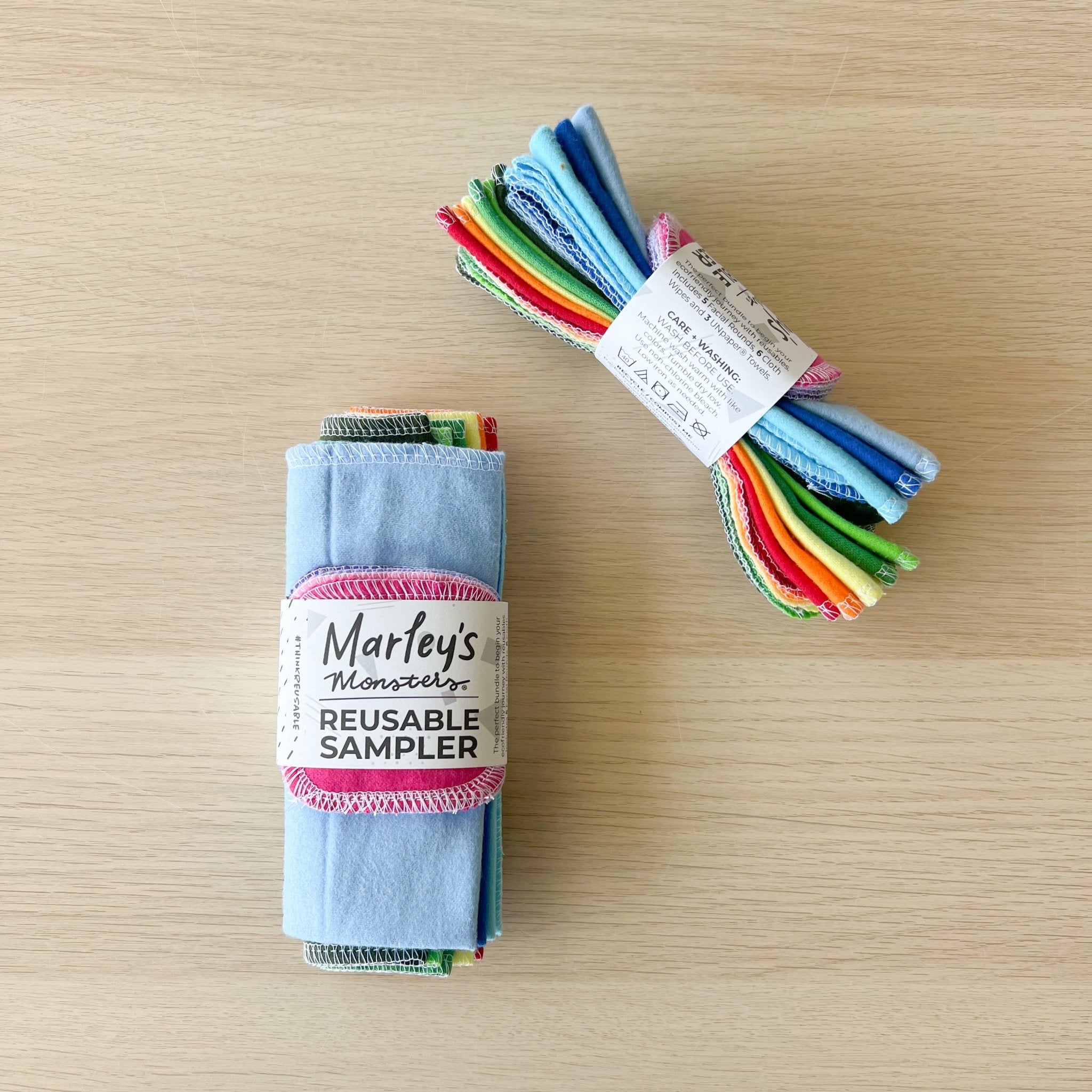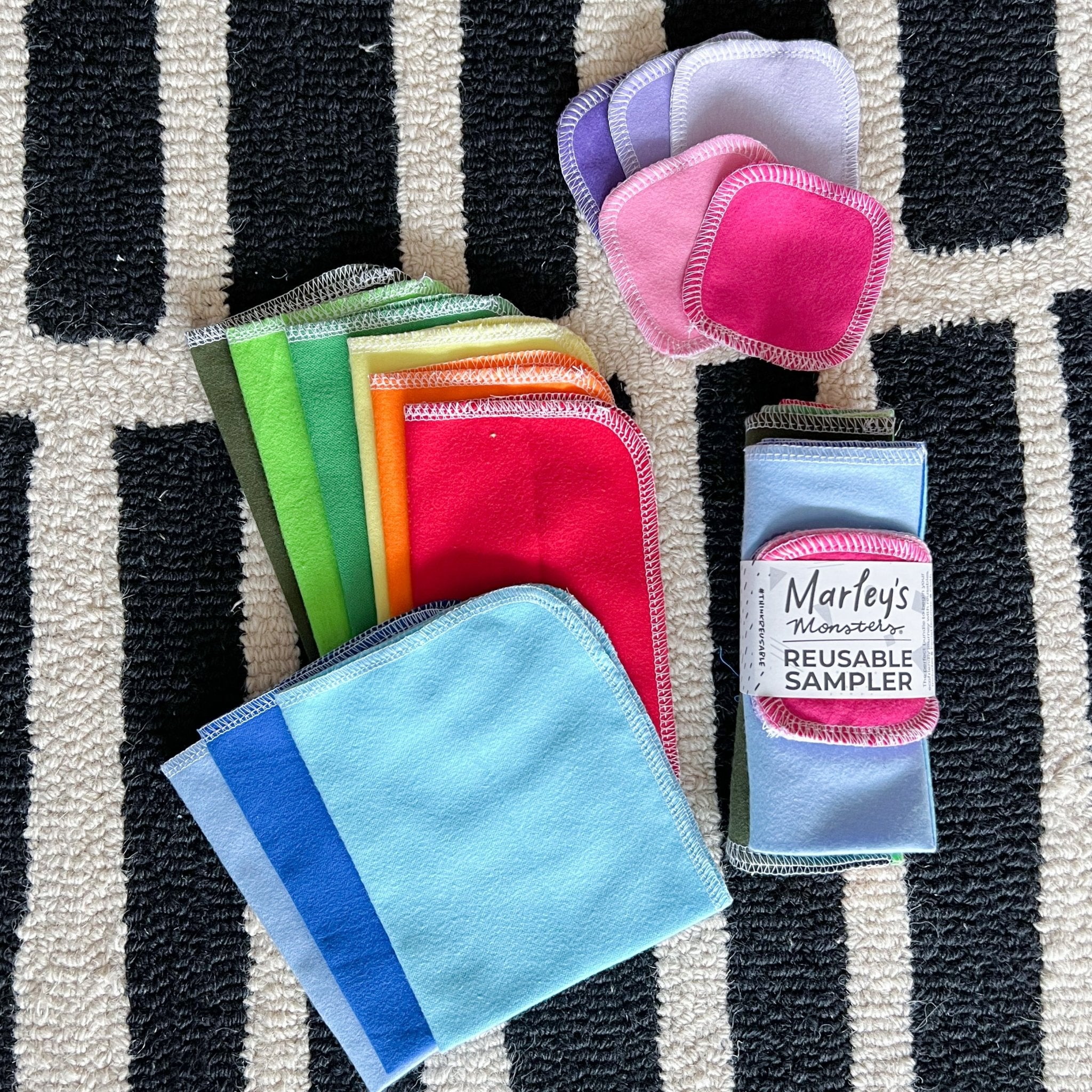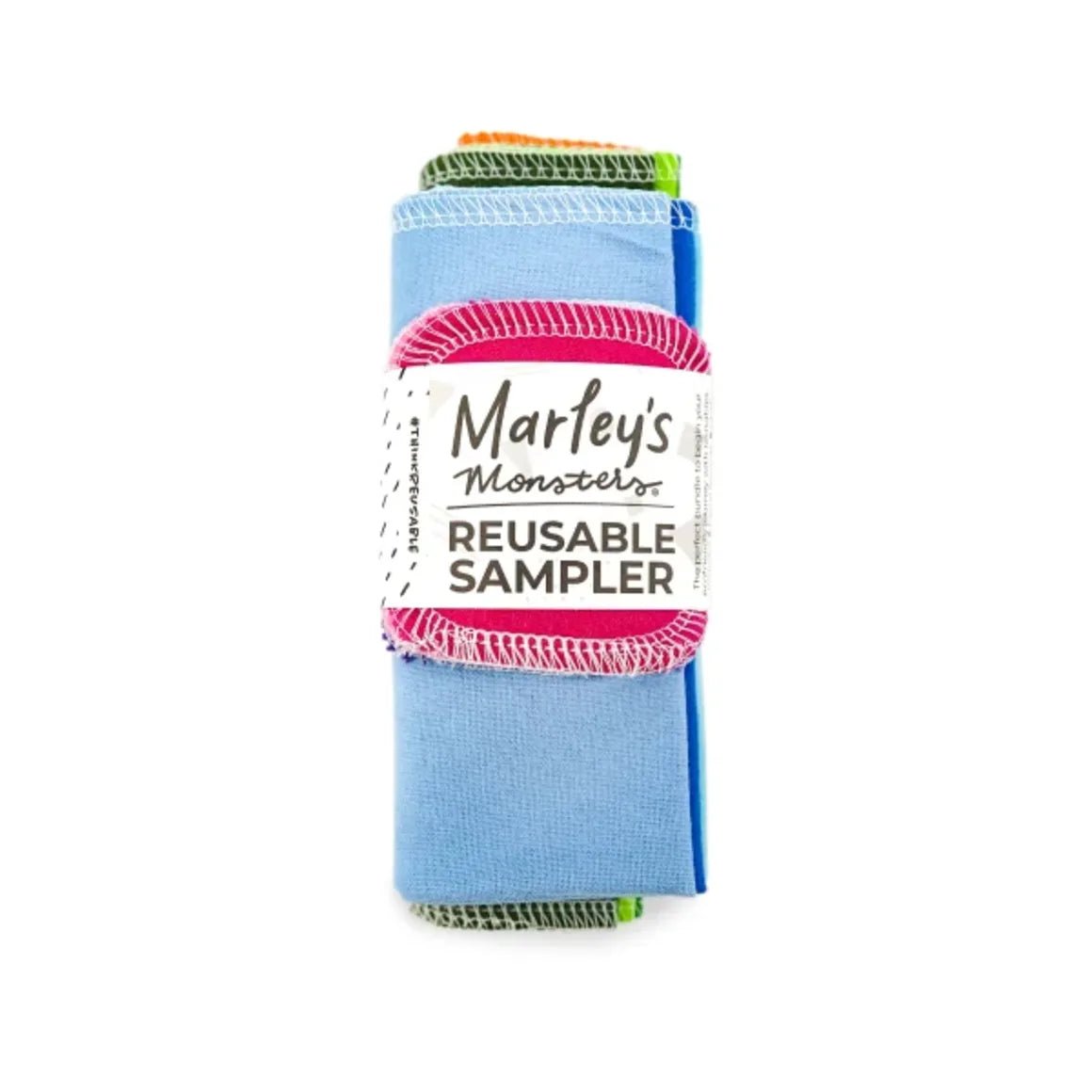 It can be hard to know where to start on your sustainable journey. Our Reusables Starter Pack is a great way to try our tried and true reusable swaps before committing to larger quantities. This pack makes it easy to share three of our best selling reusables with folks just starting their sustainable journey, and a great refill option if you need to replace some well used pieces in your existing collection.
This Reusables Starter Pack includes:
3 x UNpaper® Towels
6 x Cloth Wipes
5 x Facial Rounds

Choose between Rainbow and Surprise Prints prints in drop-down menu. 
UNPAPER® TOWELS measure roughly 12"x10" and are made from singly-ply, 100% cotton flannel, making them the perfect replacement for disposable paper towels. Our fun, bold prints and colors add a little fun to your daily household chores, and are a great step in minimizing waste.

CLOTH WIPES measure about 8"x7" and are made from single-ply, 100% cotton flannel. They are multifunctional and can be used as tissues, family cloth, washcloths, baby wipes, etc. Softer than a tissue and eco-friendly!
FACIAL ROUNDS are roughly 3"x3" and made from 2-ply, 100% cotton flannel. These are a sustainable swap for disposable cotton balls and can be used repeatedly for years. Use them in your clean beauty routine, for first aid or baby care. 
Edges on all cloths are sewn for durability and to prevent fraying.

CARE + WASHING: Machine wash warm with like colors, dry in dryer. Marley's Monsters reusable Cloths are not pre-washed, so expect some shrinkage.
Handmade by Marley's Monsters in Eugene, Oregon.