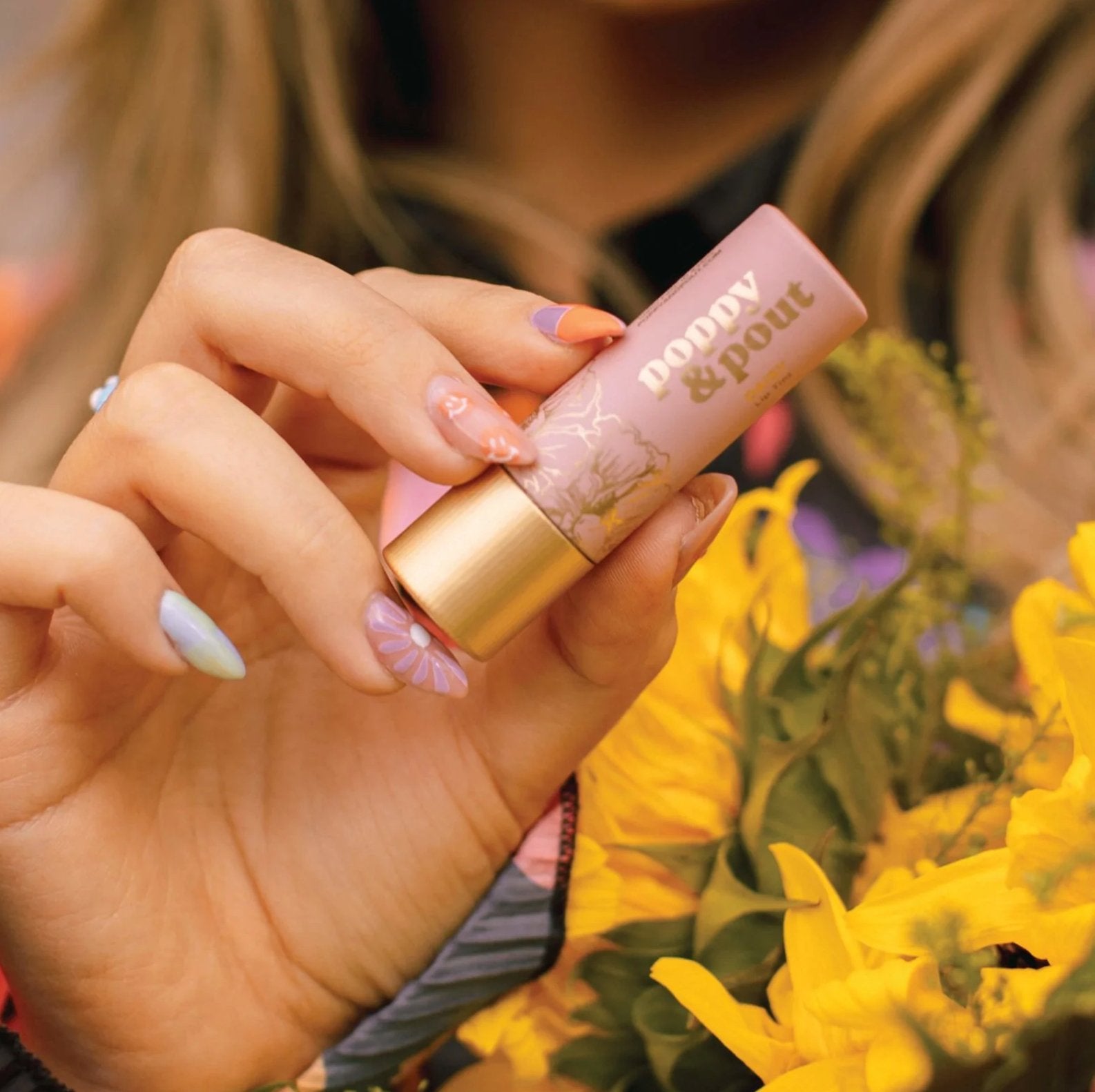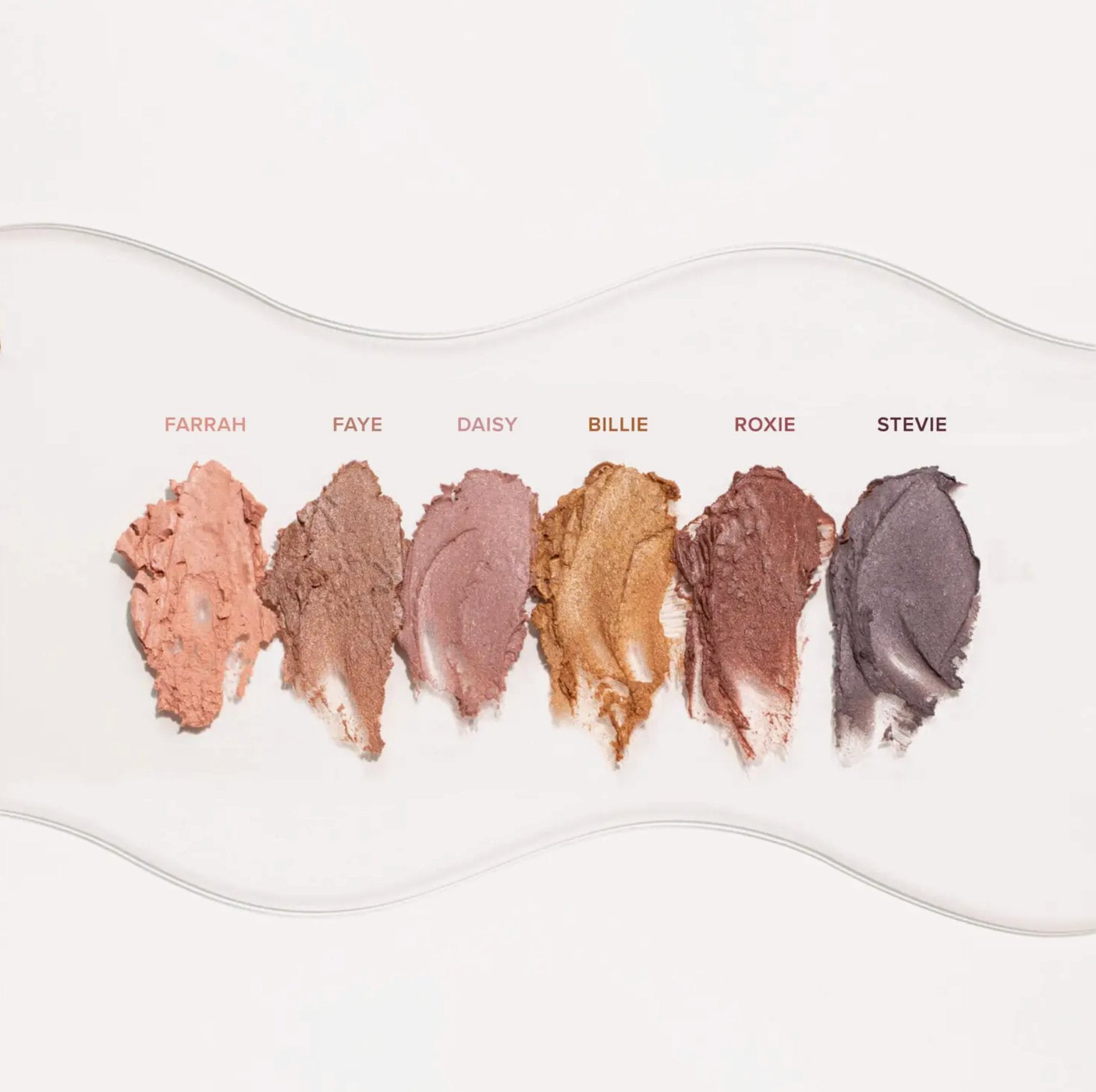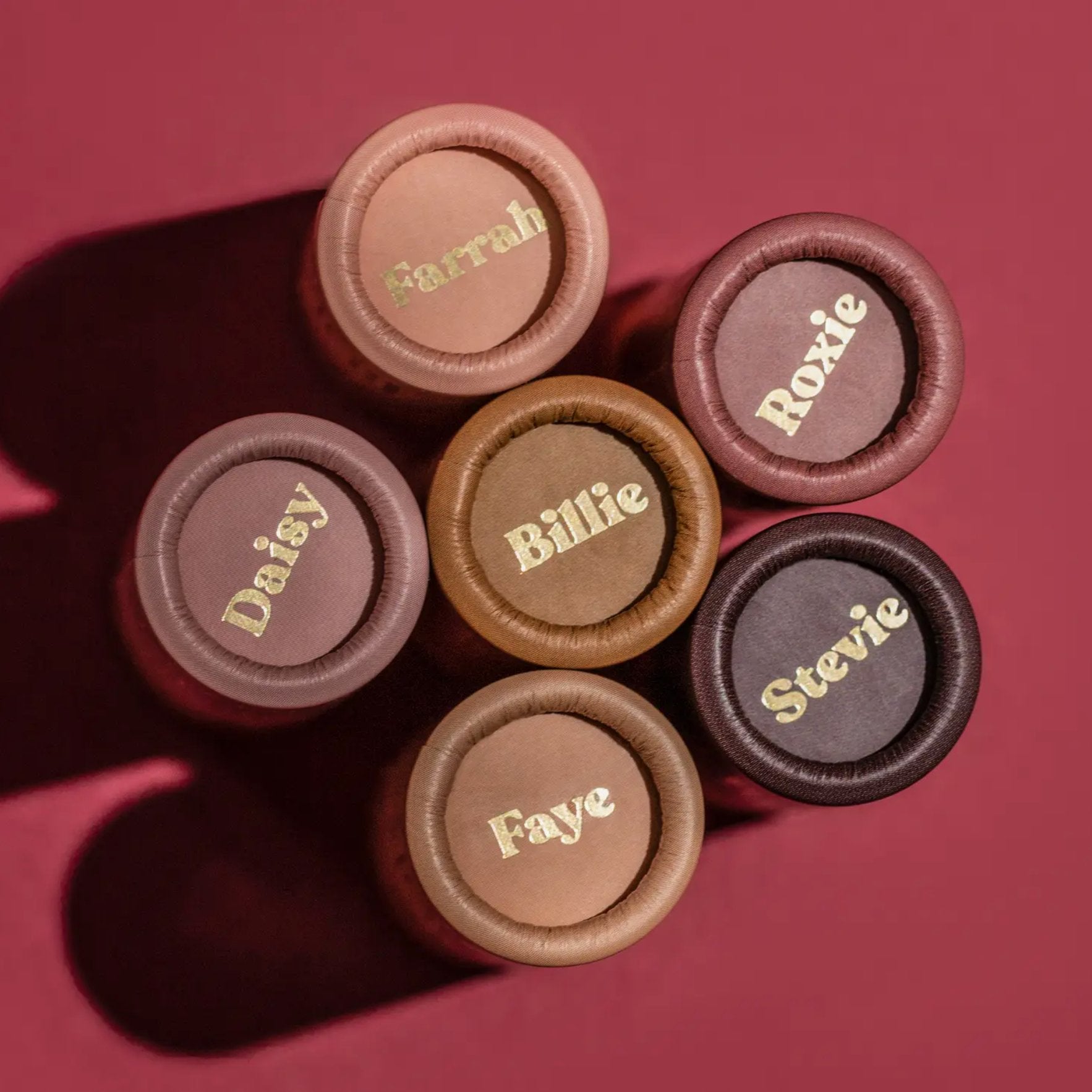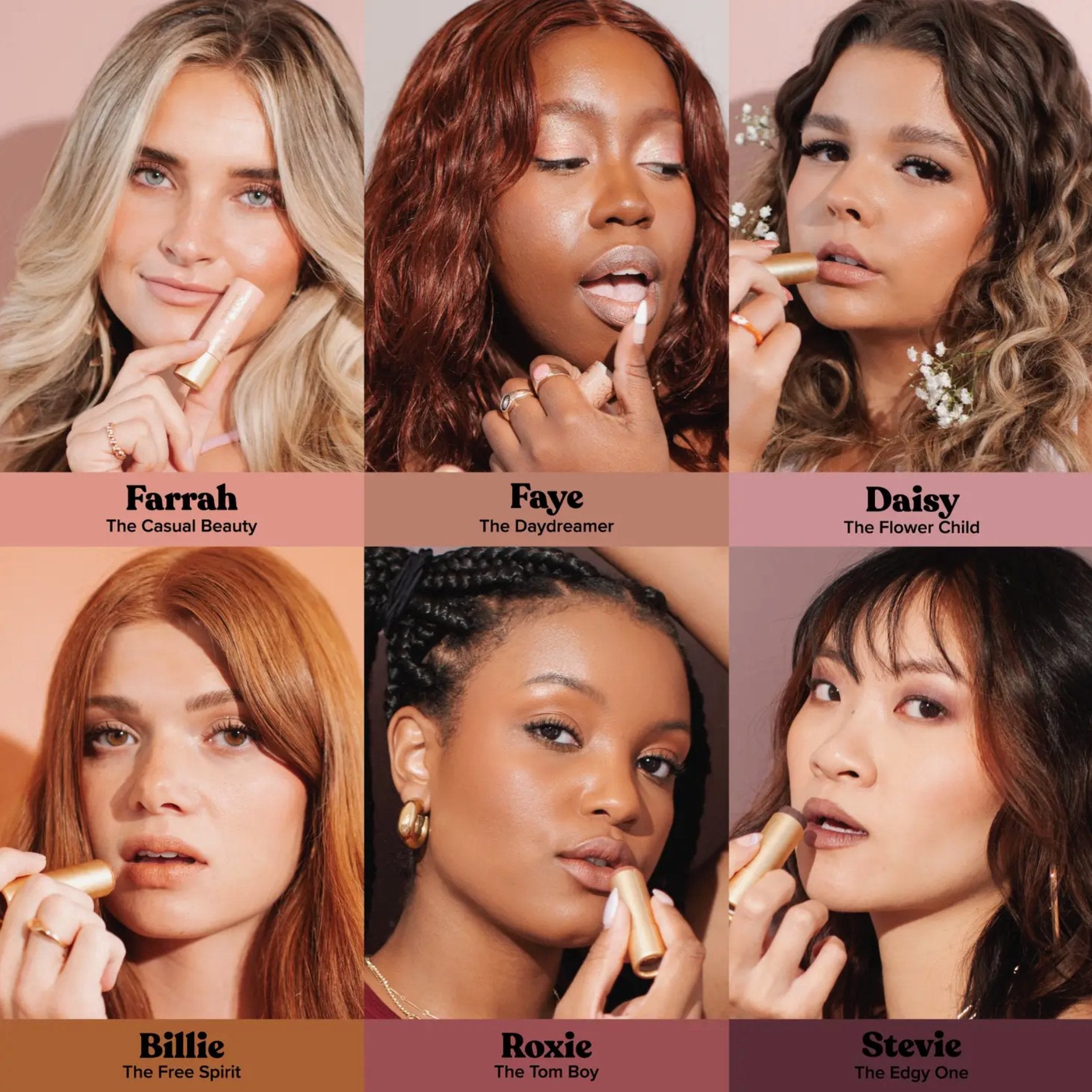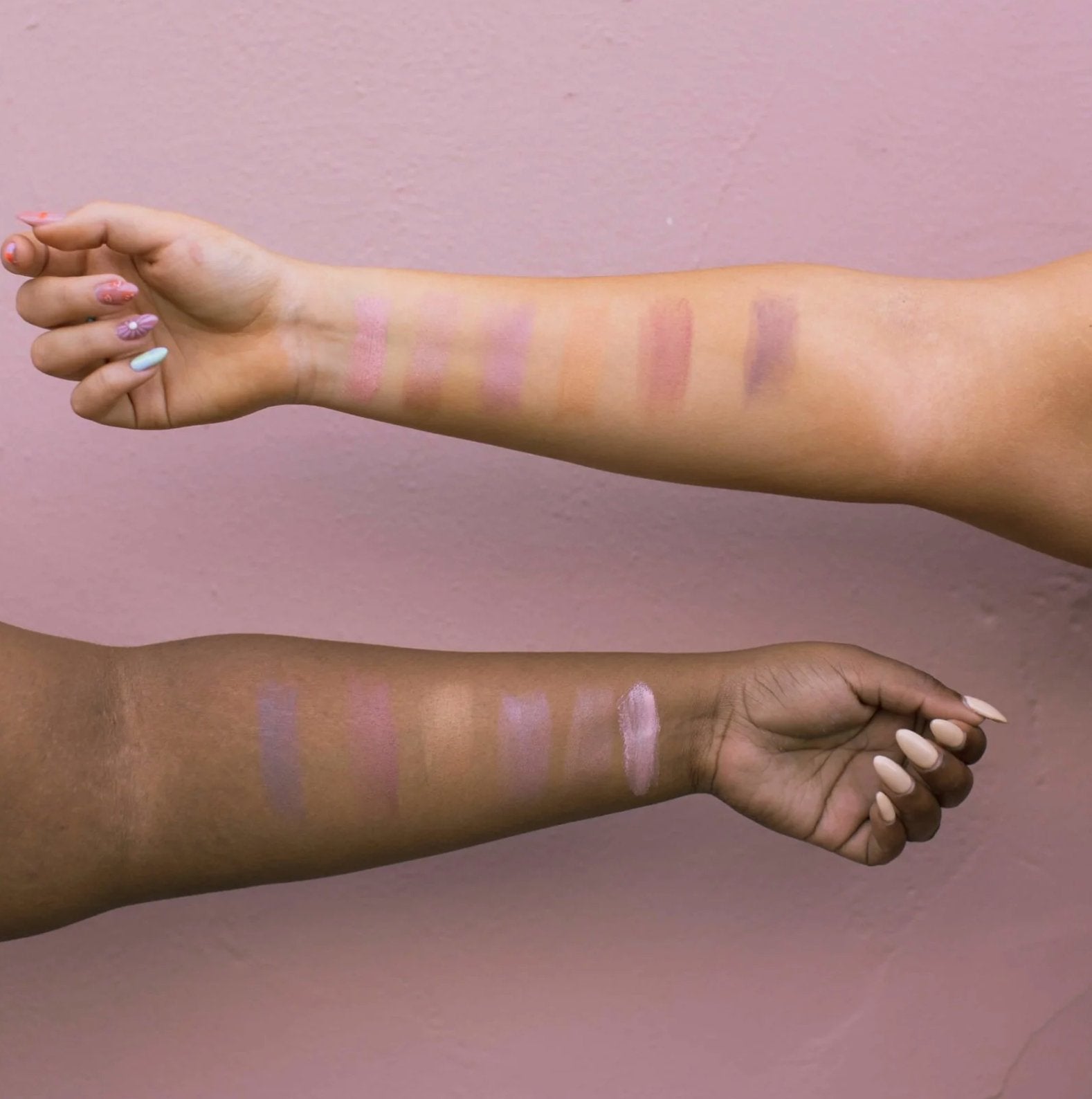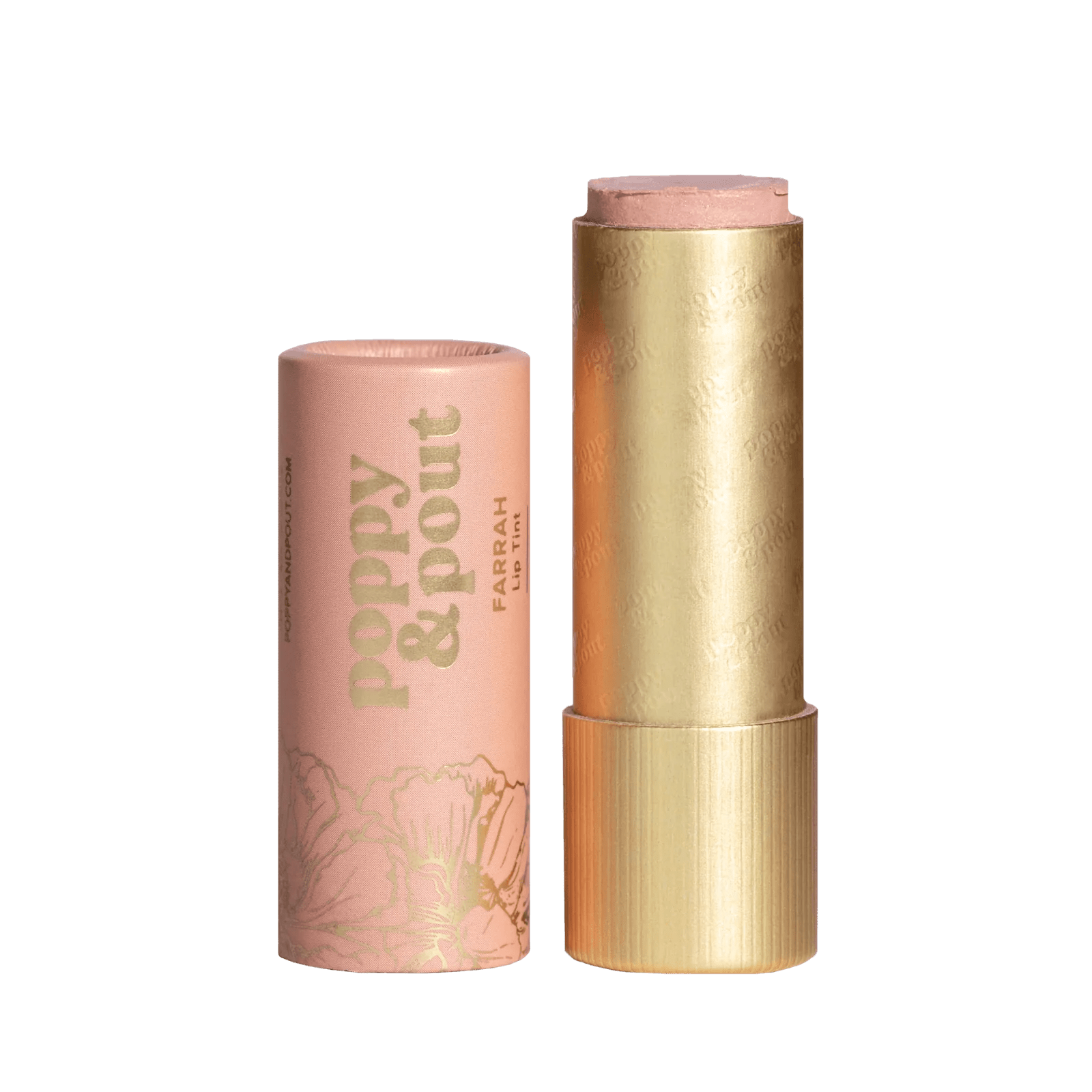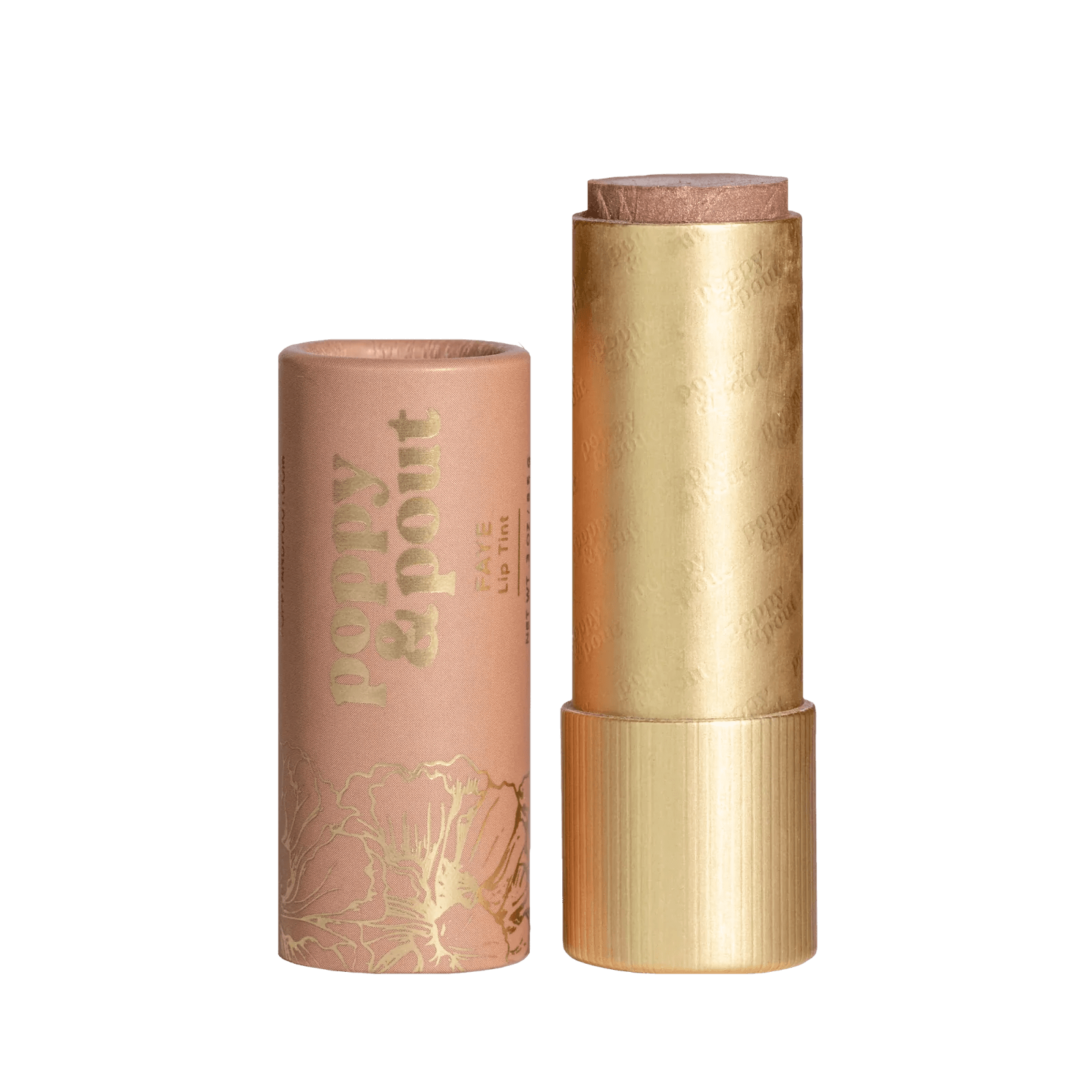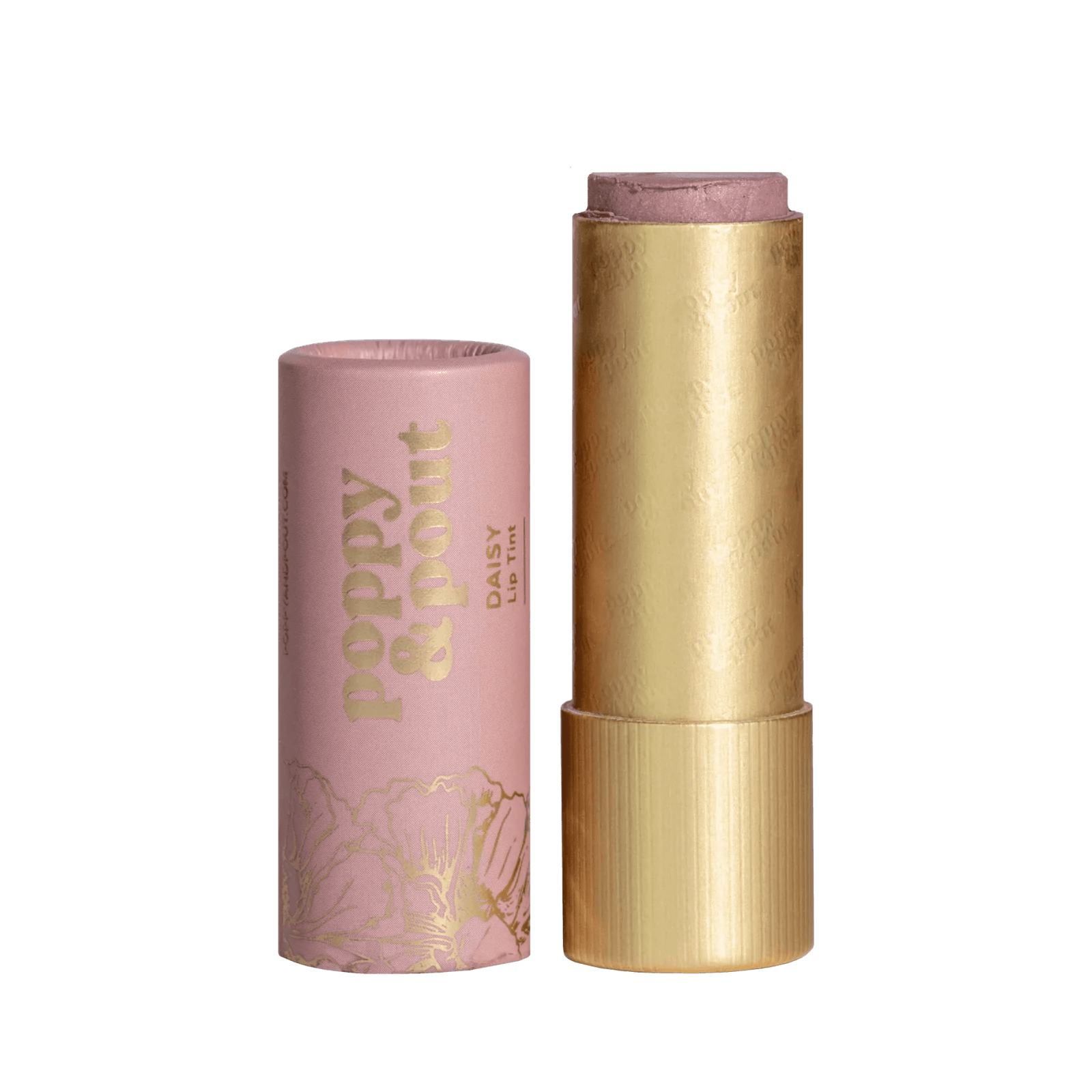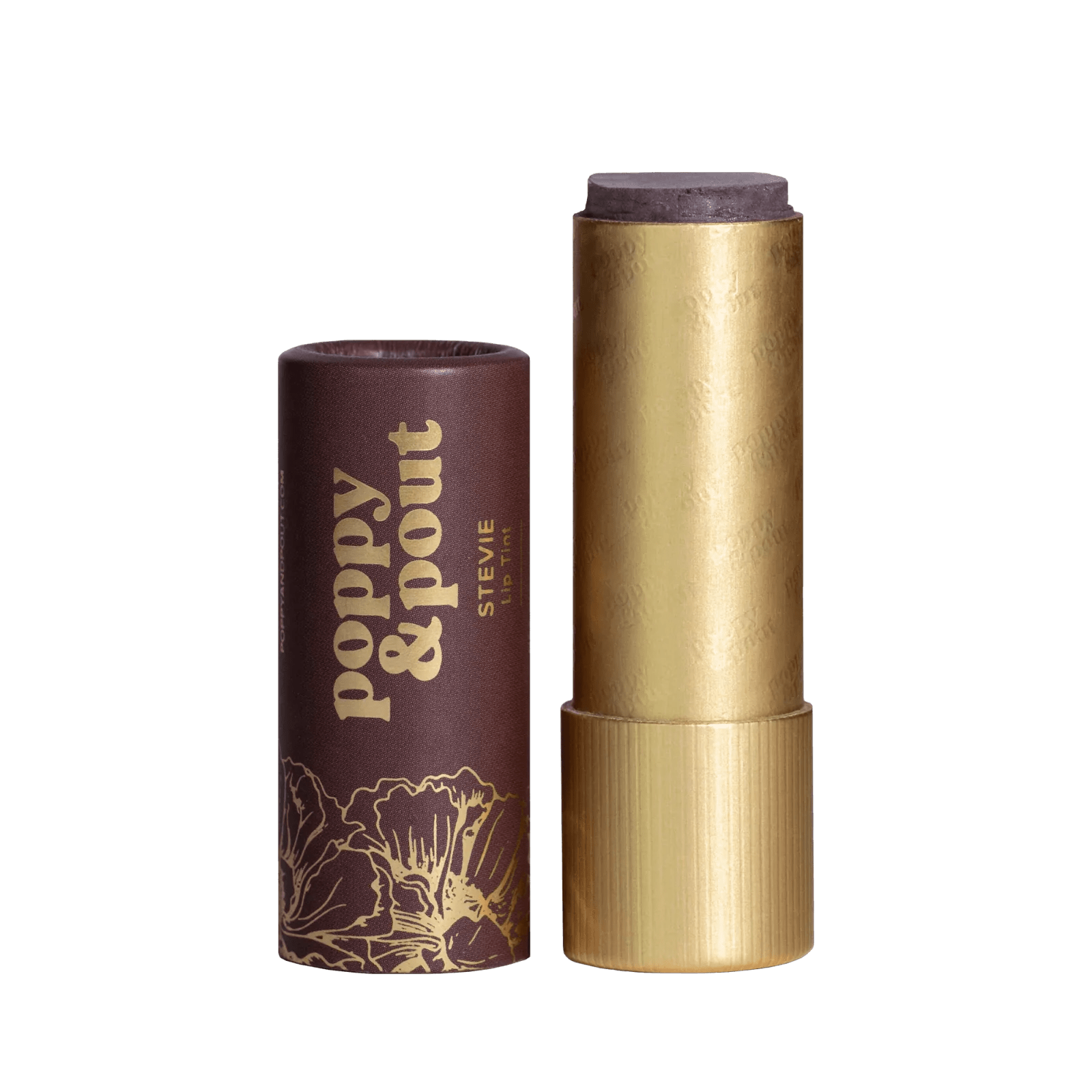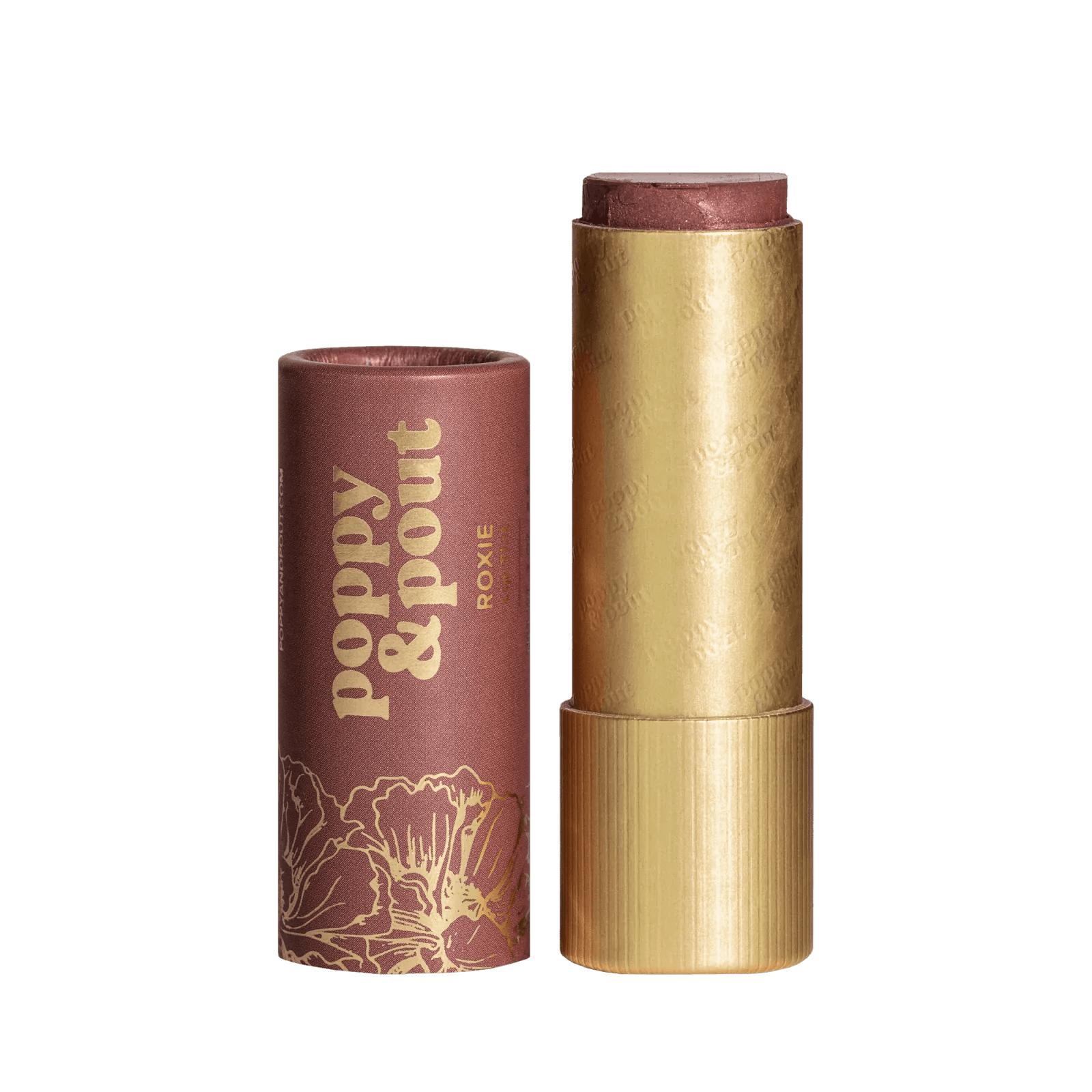 These handy Lip Tints are kissed with color and handmade in Idaho into beautifully designed, biodegradable paperboard tubes. All lip tints come in a Sweet Mint base with the color tint of your choice. Apply once for sheer coverage or double up for a more colorful lip. 
Net Weight 0.3 oz / 8.5 g
Dimensions: 1" l x 1" w x 3" h

Weight: 1 oz
Tint Colors
FARRAH "THE CASUAL BEAUTY" - Our Farrah Lip Tint is the prettiest shade of pink, perfect for a natural or no-makeup look! 

BILLIE "THE FREE SPIRIT" - Our Billie Lip Tint is a retro & warm coppery brown. 
FAYE "THE DAYDREAMER" - Our Faye Lip Tint is a bright and perky shade of pink, perfect for a natural or no-makeup look. 
DAISY "THE FLOWER CHILD" - Our Daisy Lip Tint is the prettiest blend of lavender and pink, perfect for letting your inner flower child shine through! 

STEVIE "THE EDGY ONE" - Our Stevie Lip Tint is a moody and dark shade of mauve!
ROXIE "THE TOM BOY" -  Our Roxie Lip Tint is the coolest shade of burgundy and looks great on everyone! 
Ingredients
NATURAL INGREDIENTS- Coconut Oil, Beeswax, Sunflower Oil, Peppermint Oil, Vanilla Extract, *Mica, Titanium Dioxide & Vitamin E. (*We only use ethically Sourced Mica in our products.) 
 Made by Poppy & Pout in Idaho Falls, Idaho.