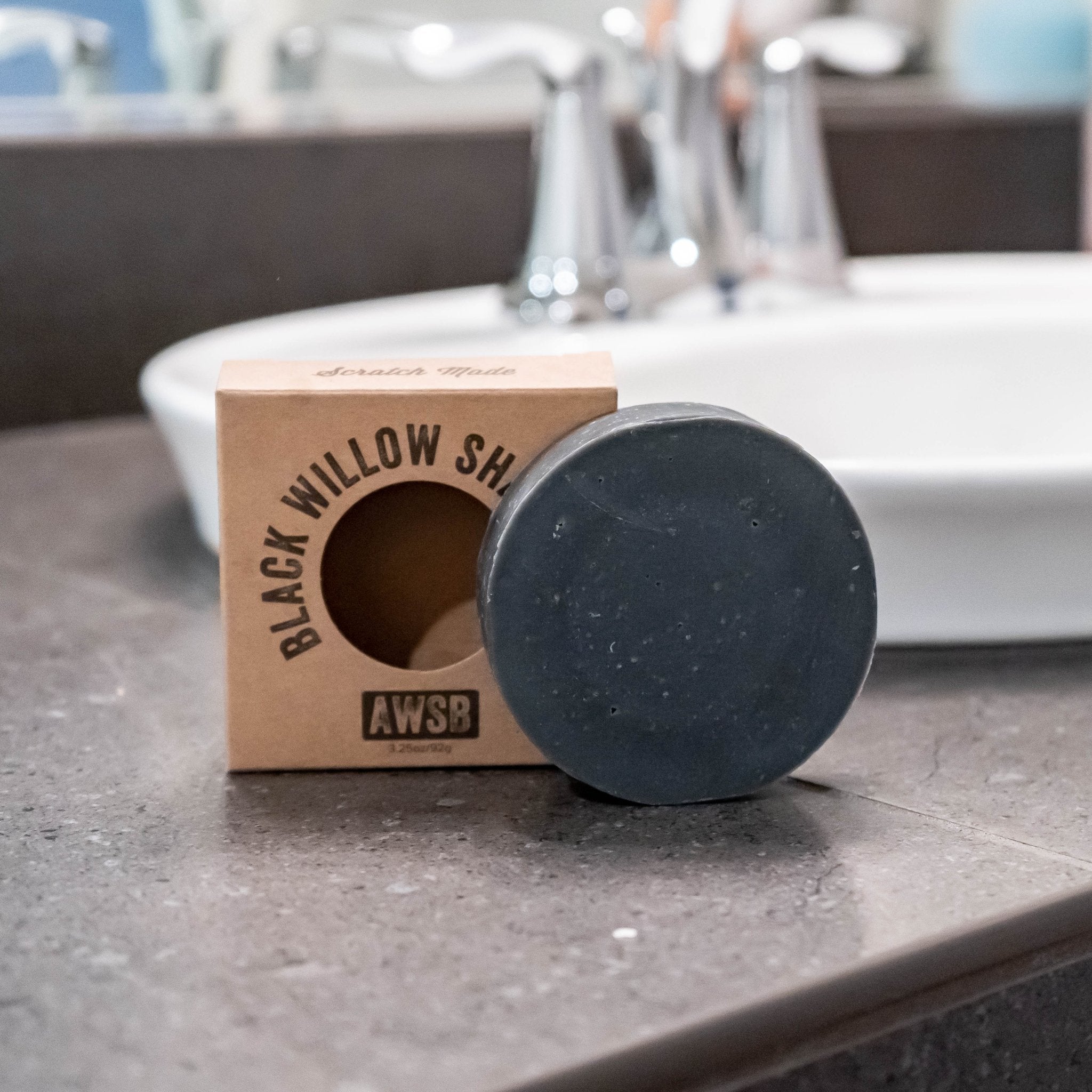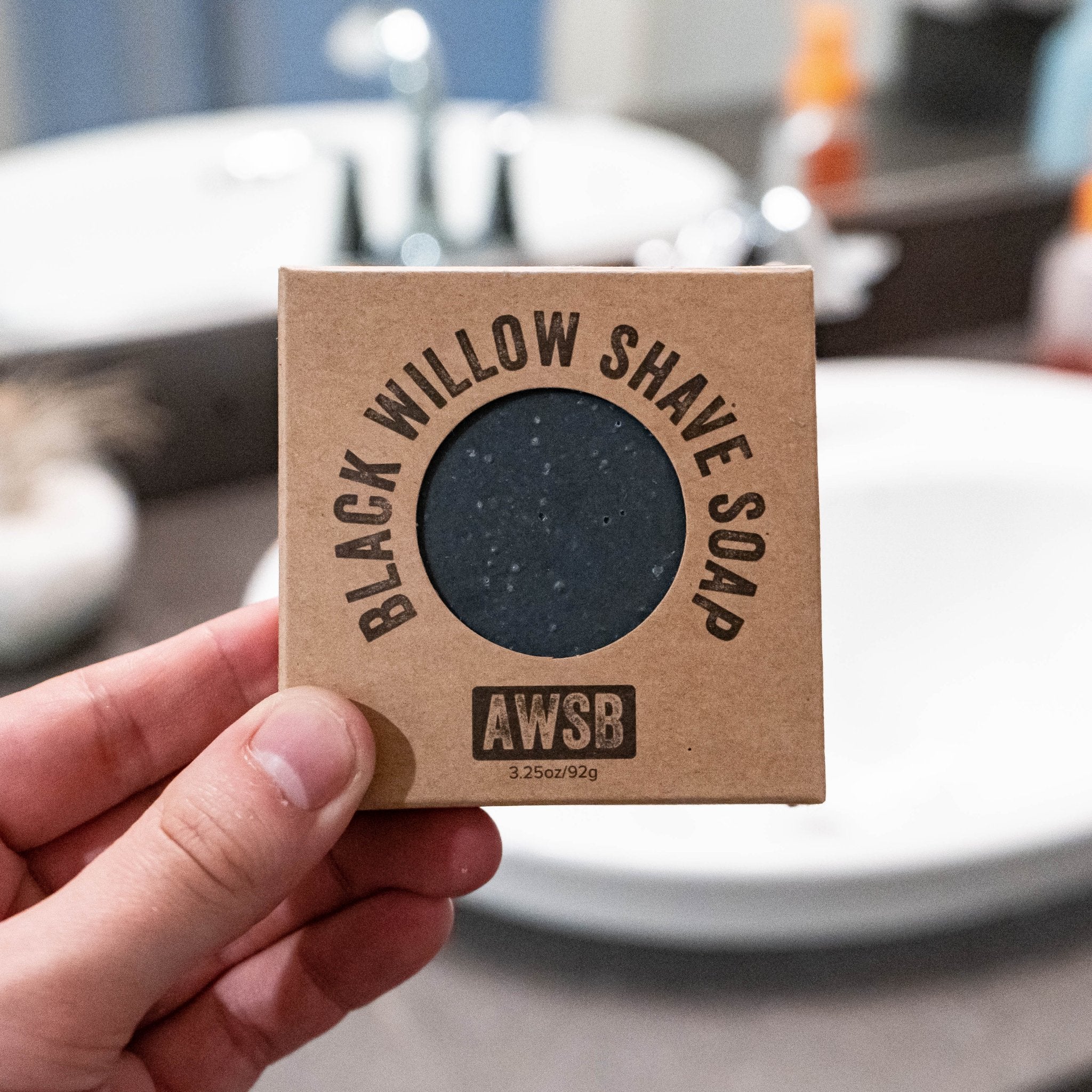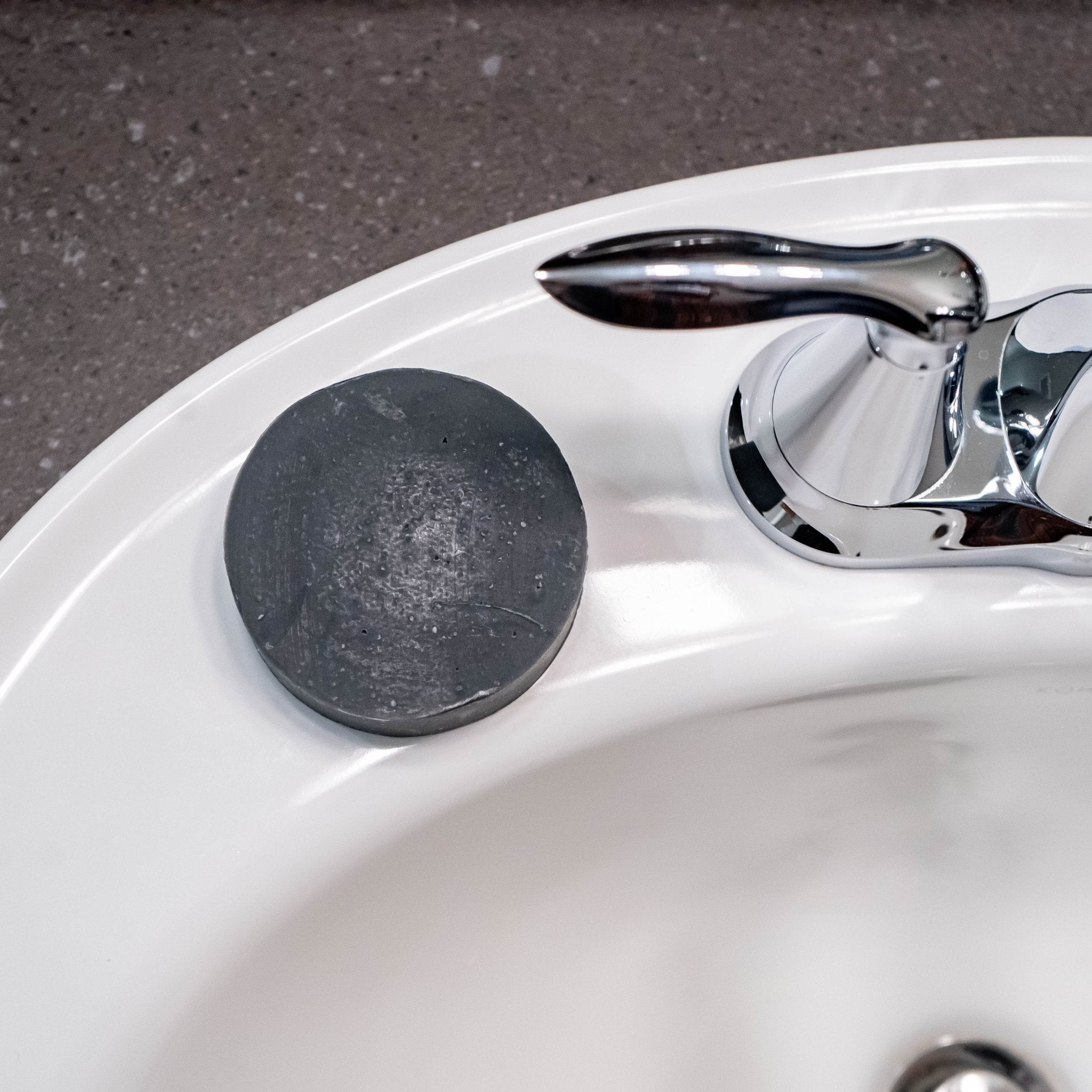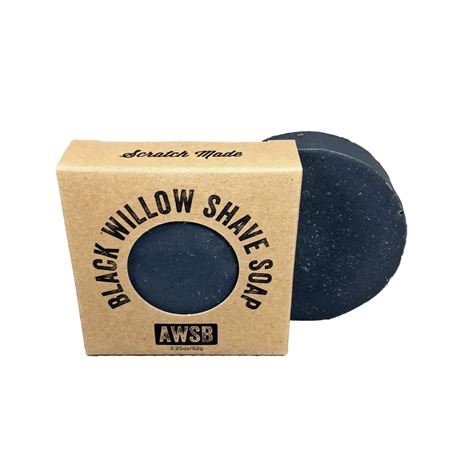 Organic Shave Soap: Black Willow
Enjoy this moisturizing, eucalyptus scented, high lather soap with soothing organic aloe and bentonite clay for a refreshing shave.
3.25 oz round bar soap, boxed in recyclable cardboard.
Ingredients: saponified vegetable oils and butters (sustainable organic palm, organic cocoa butter, organic coconut, organic castor), organic aloe, vegetable glycerin, calcium bentonite clay (Living Clay®), essential oils (eucalyptus, tea tree, lavandin, patchouli), black willow bark extract, activated bamboo charcoal, sea salt, iron oxide.

Made in United States of America