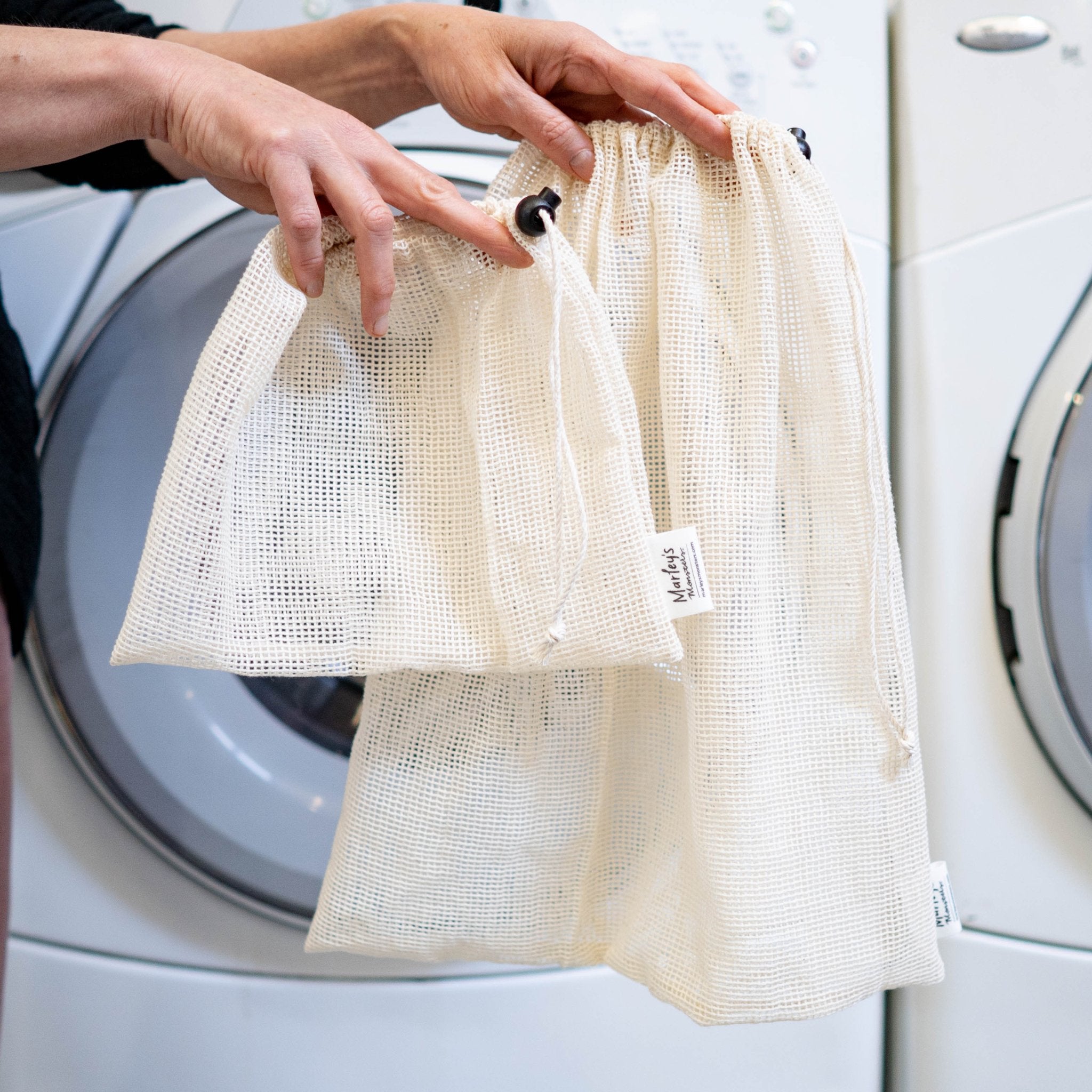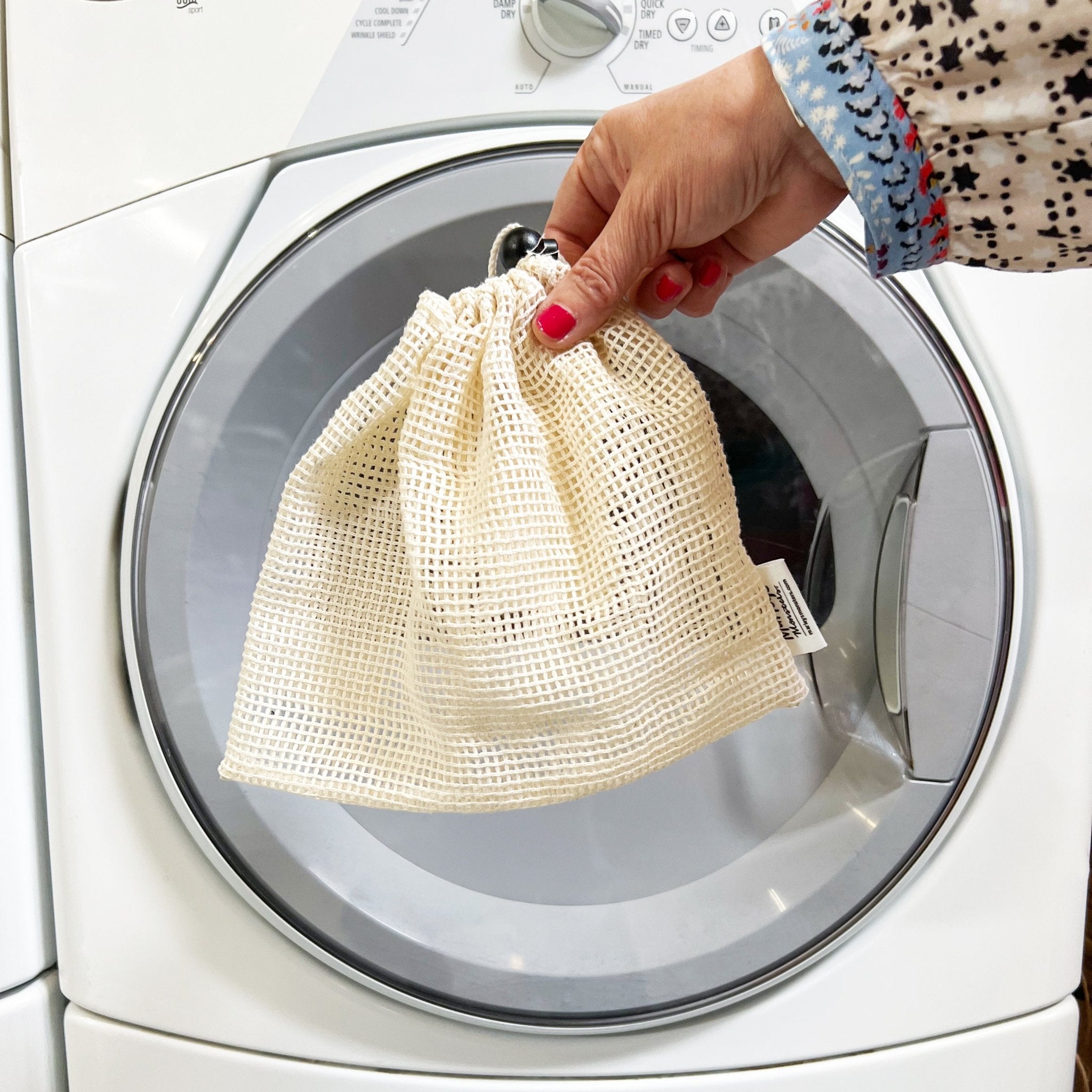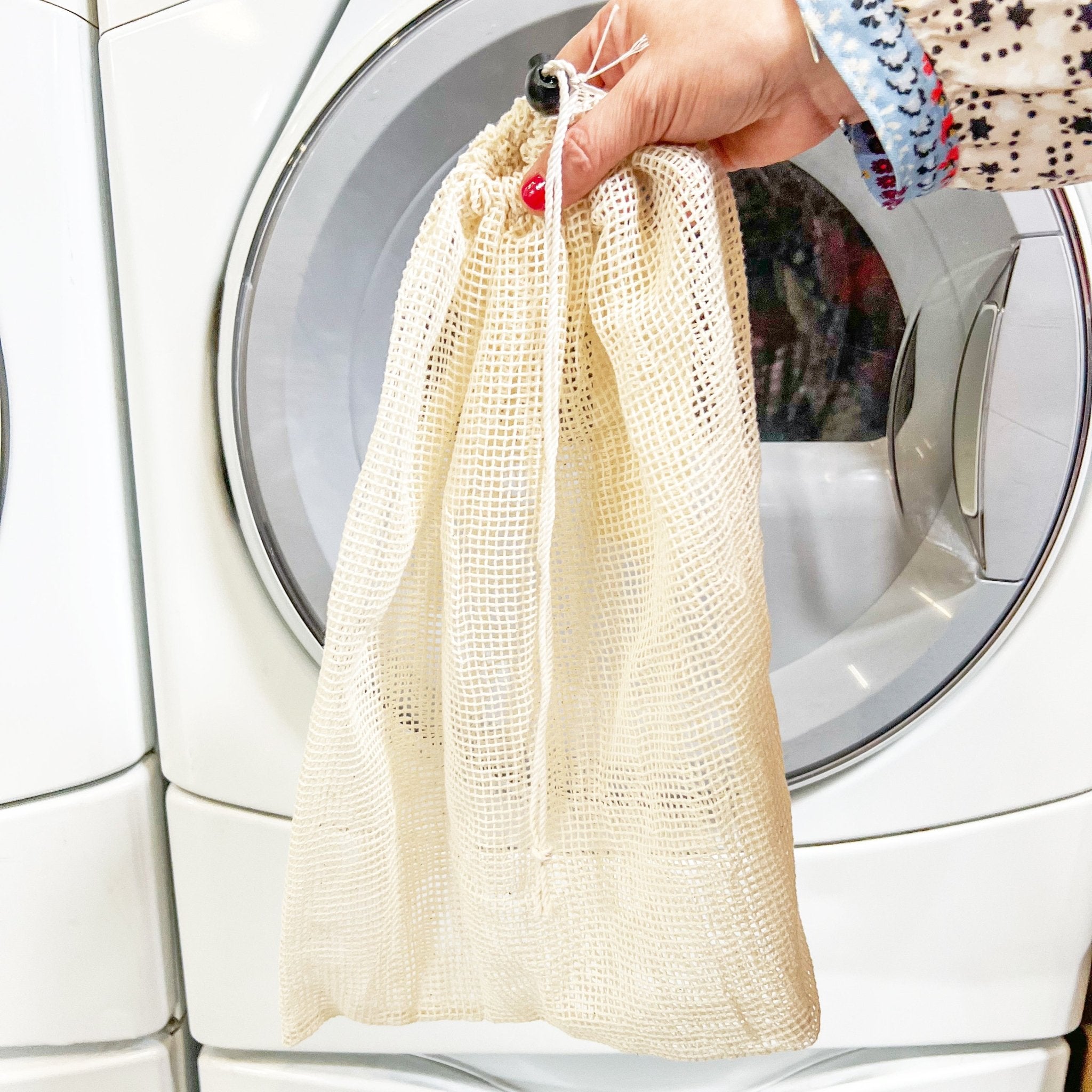 Organic Mesh Laundry Bag: Small Or Large
Our popular Mesh Laundry Bags are now available in organic cotton with cotton cords! Simply fill Laundry Bag with your soiled items, cinch the toggle tight and throw the whole thing in the washer and dryer. These bags help keep things together in the laundry, protect delicates and also works great for storage.

-Small - 9"x10" - great for Facial Rounds
-Large - 17"x15" - great for UNpaper® Towels
-Organic Cotton Mesh with cotton cord and plastic toggle

**Fabric is not pre-washed. Due to the natural fiber content of the material, expect some shrinkage after washing.**

CARE + WASHING: Fill bag with soiled reusables, cinch toggle closed. Machine wash cold, tumble dry low or air dry.

Handmade by Marley's Monsters in Eugene, Oregon.