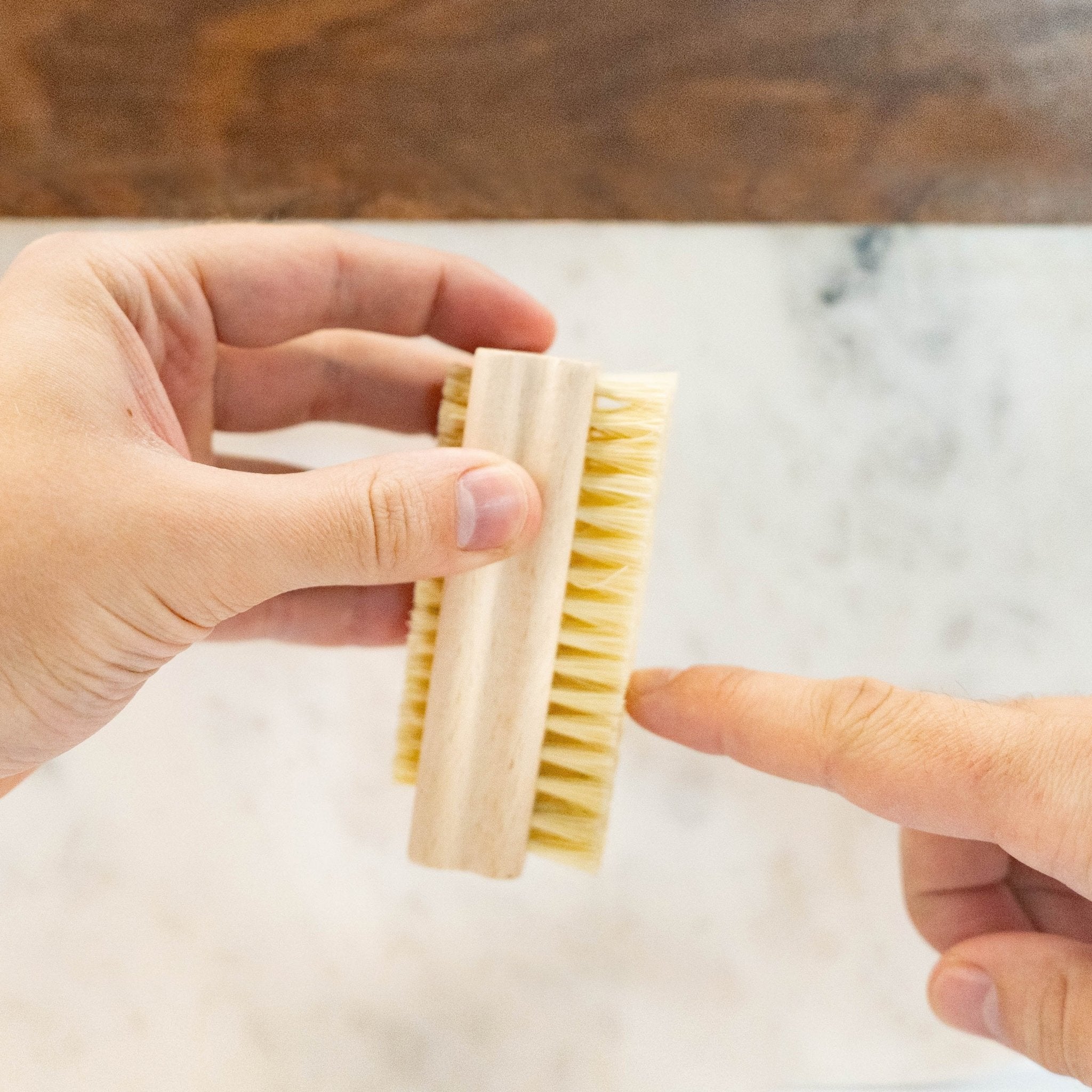 Gardening and playing outside means dirt in the nails! Sinks should probably come standard with these nail brushes. They are the essential addition to any cleaning station. Our new and improved nail brush is a zero-waste solution to keeping your nails clean and presentable. Upgrade today!
Made from untreated beechwood and tampico fibers.
Approximate dimensions: 33.75" x 1" x 1.5"
Made in Poland.