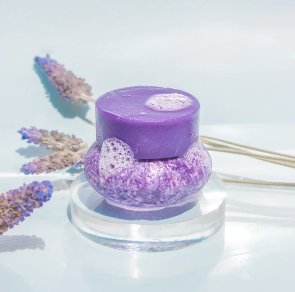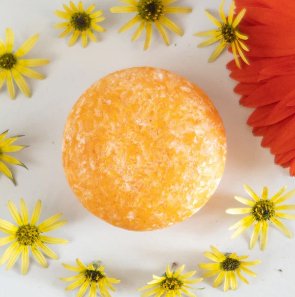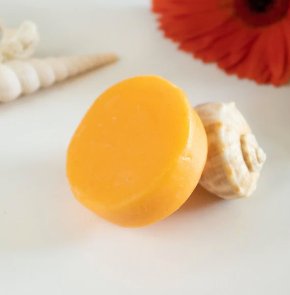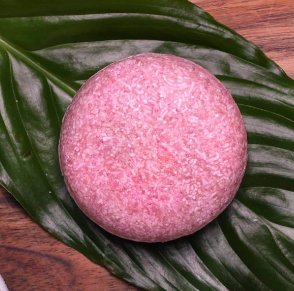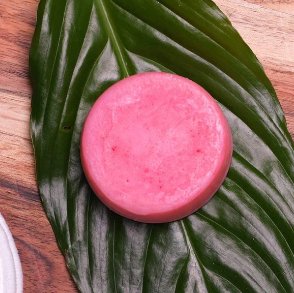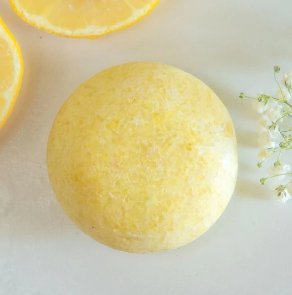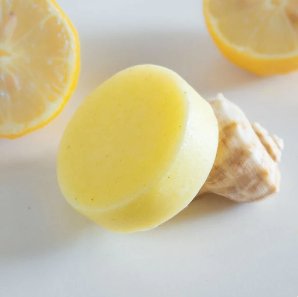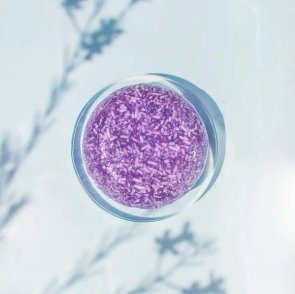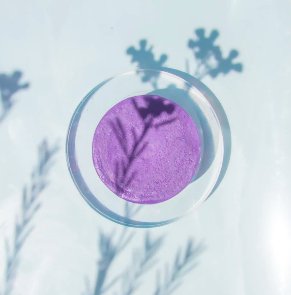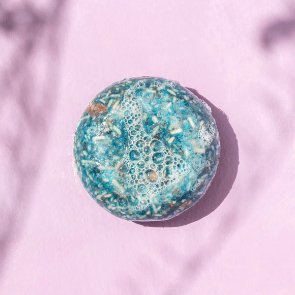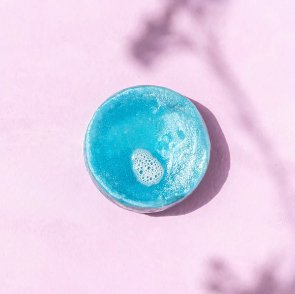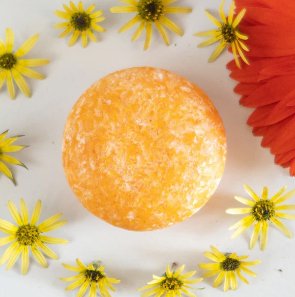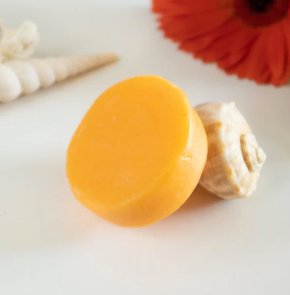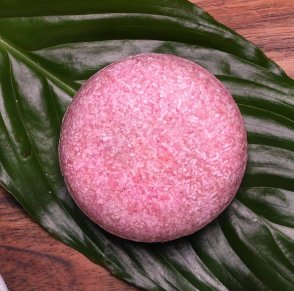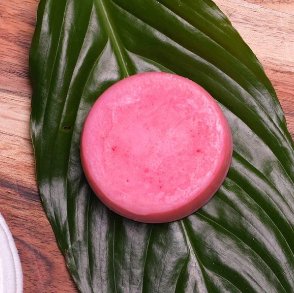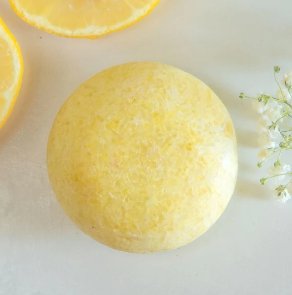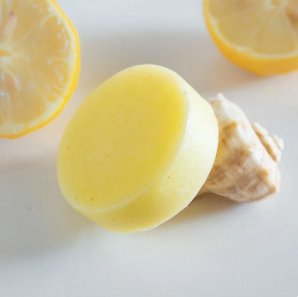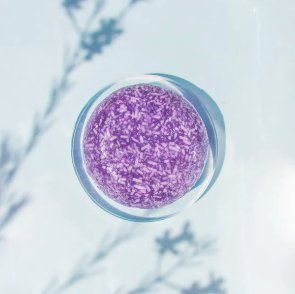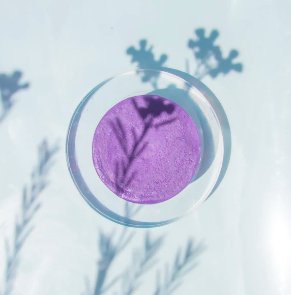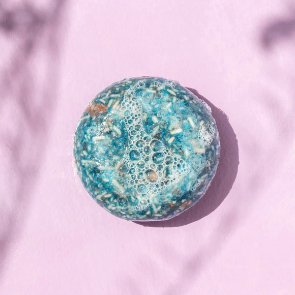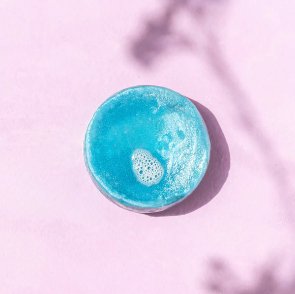 Organic Shampoo and Conditioner Bars
Treat yourself, and your hair, to a refreshing new hair care routine. These Humby Organics shampoo and conditioner bars are zero-waste, cruelty-free, vegan, and plastic free, plus they smell and feel amazing and leave your hair feeling just as great.
While your hair is feeling good, you can feel good, too, knowing that you are helping the planet with your choice. No need to ship plastic bottles when you can get concentrated hair care packaged in a 100% zero waste, recyclable, and biodegradable wax glassine packaging. The sticker used to package these is even recyclable too!
For convenience and the longevity of your bars, we recommend soap saver bags for use in your bath or shower. 
These bars are:
SLS free

zero-waste

vegan and cruelty free
palm oil free
drain safe

How to use shampoo: Simply hand lather in warm water and massage into hair and scalp; rinse and follow with conditioning bar. Each bar will last around 75-90+ washes (may vary!). Store out of water stream on a dry soap dish.
How to use conditioner: Using our all-natural conditioner bar will be a new experience and a refreshing change from heavy bottled conditioners that can leave hair weighed down. For best results, use a generous amount of our light, clean rinsing formula, and leave it on 2-5 minutes, focusing on the ends. Your hair will be soft and tangle-free! 
1.7oz  conditioner is equivalent to 2-3 16oz bottles of liquid conditioner. 

3oz shampoo bar is equivalent to 2-3 16oz bottles of liquid shampoo
Mango Breeze:
Formulated with a tropical blend of nourishing natural oils to hydrate your hair from the inside out and leave your locks feeling smooth, shiny and full of bounce. Mango Breeze is perfect for curly/coily/natural hair types and color treated hair.
Coconut oil smooths frizz
Wheat germ oil prevents breakage
Antioxidants

 

protect against damage
Vitamin C rebalances scalp oils
Vitamin B5 reduces

 

fall out 
But the best thing about Mango Breeze might be the scent... It smells like warm summer days, sweet fruit, and suntan lotion. Containing a rich blend of citrus oils, vanilla, and coconut, they will leave your hair smelling sweet, clean, and "beachy"! 
Lavender Dream:
Lavender has been used since ancient times in bathing and aromatherapy. Studies now confirm its calming effects on the nervous system, as well as its hair benefits in improving scalp health and hair growth. With nutrient-rich Brazilian açai oil, Lavender Dream hydrates hair from the inside out to give you softer, shinier hair that's full of bounce and vitality. The rich purple color is supplemented with Genitian violet to help combat brassy tones and UV damage. Making this bar perfect for blonde and gray or greying hair. 
Açai oil hydrates hair to smooth frizz
Healthy fats add shine and prevent breakage 
Genitian violet balances yellow tones 
Lavender oil promotes growth

Provides a delicate herbal aroma 
Lavender Dream is handmade in the USA, vegan, zero waste, cruelty free, and made from sustainably sourced ingredients.
Club Lemon: Just for a second,  imagine the nostalgic smell of grandma-ma's lemonade in a natural and zero waste shampoo & conditioner bar… that's Club Lemon. The Lemon Club is wholesome and fresh because it's made from real lemons. You know, the ones that grow on trees. No labs or chemicals around these parts. The citrus peel contains 10 times the recommended dose of vitamin C which adds vitality to your hair. Club Lemon is perfect for oily scalps as the citrus helps clarify and rebalance your natural oils. 
Promotes scalp health for growth and thickness
Leaves a texturized and natural bounce
Creates a glowy shine for non stop admiration
… did we mention the smell?
Vanilla Coconut:  The sexiest of all scents! With base notes of vanilla and coconut just like suntan lotion and a day at the beach, while top notes of cotton candy, caramel, and brown sugar smell just like a walk on the boardwalk at night. You can't get more "beachy" than this scent! Please note - these bars contain real Vanilla Essence which can cause the bars to darken over time.
ultra hydrating and nourshing

perfect for frizzy hair and dehydrated scalps
perfect "beachy" scent to relax and enjoy
Blueberry Fields: This newest scent is specifically formulated to reduce hair loss, promote growth and support scalp health with a selection of powerful natural ingredients. The superfood blend of blueberry extract, red raspberry seed oil and vanilla extract creates a deliciously sweet, berry fragrance while offering a range of hair benefits: 
Blueberry extract contains a natural antioxidant

anthocyanin  which 

accelerates hair growth and strengths hair follicles from within
Red raspberry seed oil is packed with essential fatty acids and vitamin A which are both vital to skin and scalp health and works to improve the rate of repair, reduce hari loss, and balance scalp oils
Vanilla extract stimulates blood flow and is rich in vitamin B2 which is essential in creation of fundamental hair proteins like collagen and keratin
Coconut oil, wheat germ oil, and cocoa butter hydrate and protect your hair and scalp, while smoothing frizz and adding shine
Shampoo: sodium coco sulfate, coconut oil, cocoa butter, essential oils*, shea butter, extra virgin olive oil. 
Conditioner: rapeseed oil, cocoa butter, coconut oil, extra virgin olive oil, essential oils*, wheat germ oil, shea butter, vegetable glycerin, cetyl alcohol, vitamin B5.
 *Vary depending on scent.
All Shampoo and Conditioner bars are handmade in America.