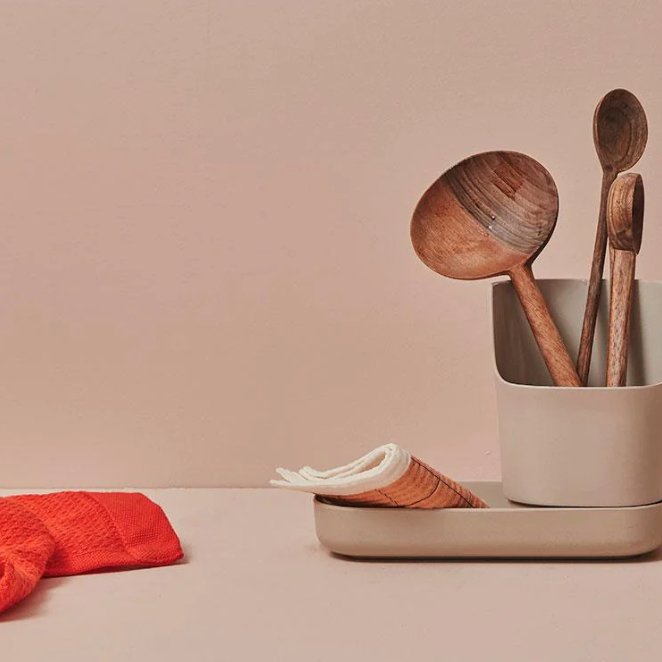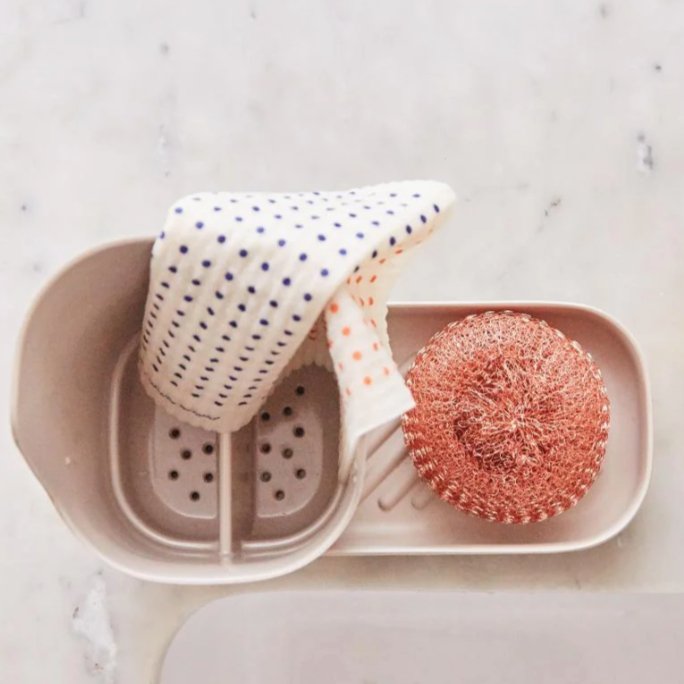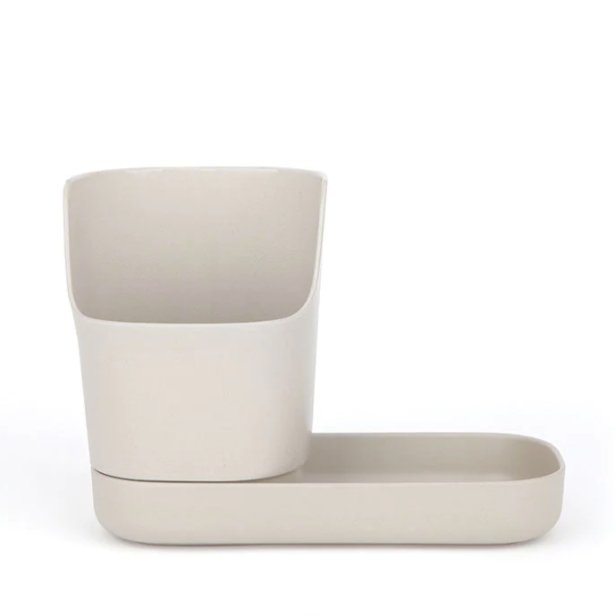 *SALE* Counter Caddy: Bamboo Fibre
Upgrade your home environment with this 2-piece counter organizer! Made from bamboo fiber, this sink caddy features a ribbed, non-slip base roomy enough to hold a liquid soap dispenser or hand soap. It also doubles as a reservoir to collect drained water, making it ideal for drying cutlery and utensils. Its main container features separate compartments to organize and store a brush and sponge. Dismantles for easy cleaning in the dishwasher.
Dimensions: 8.25 x 4 x 6 in
LFBG/FDA Certified

Free of BPA, PVC, Phthalate & Latex

Dishwasher-safe

Safe alternative to traditional plastic containers

Made from natural woody fibers and 100% non-toxic melamine binder
Our eco-composite is made with natural elements; therefore, slight color imperfections or inconsistencies may occur.
CARE + WASHING: Place in dishwasher or hand wash. 
Due to the rigidity of the bamboo, our eco-composite material isn't unbreakable. It will not shatter like ceramic or glass but if knocked dropped at a bad angle on a hard surface, a chip or crack may occur.