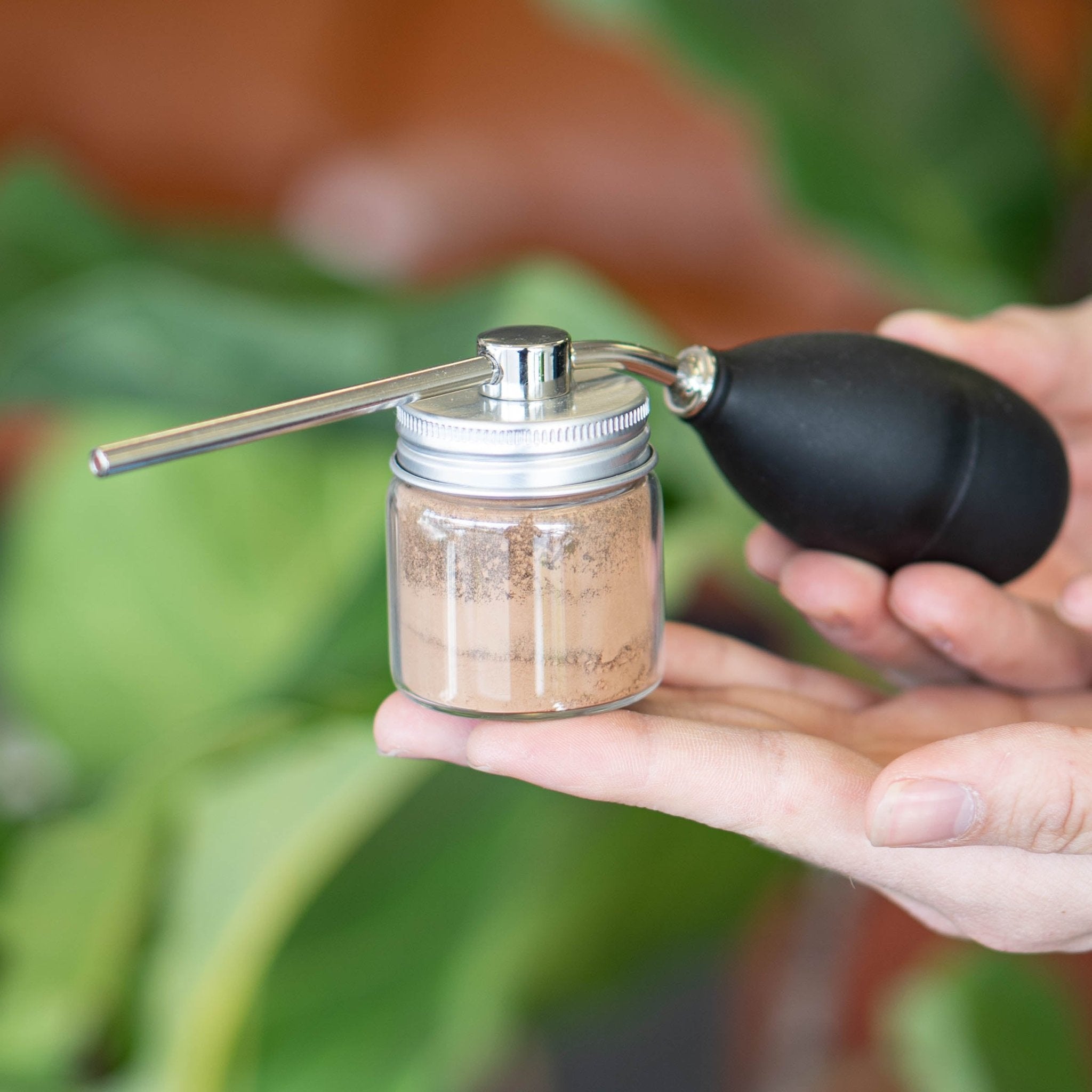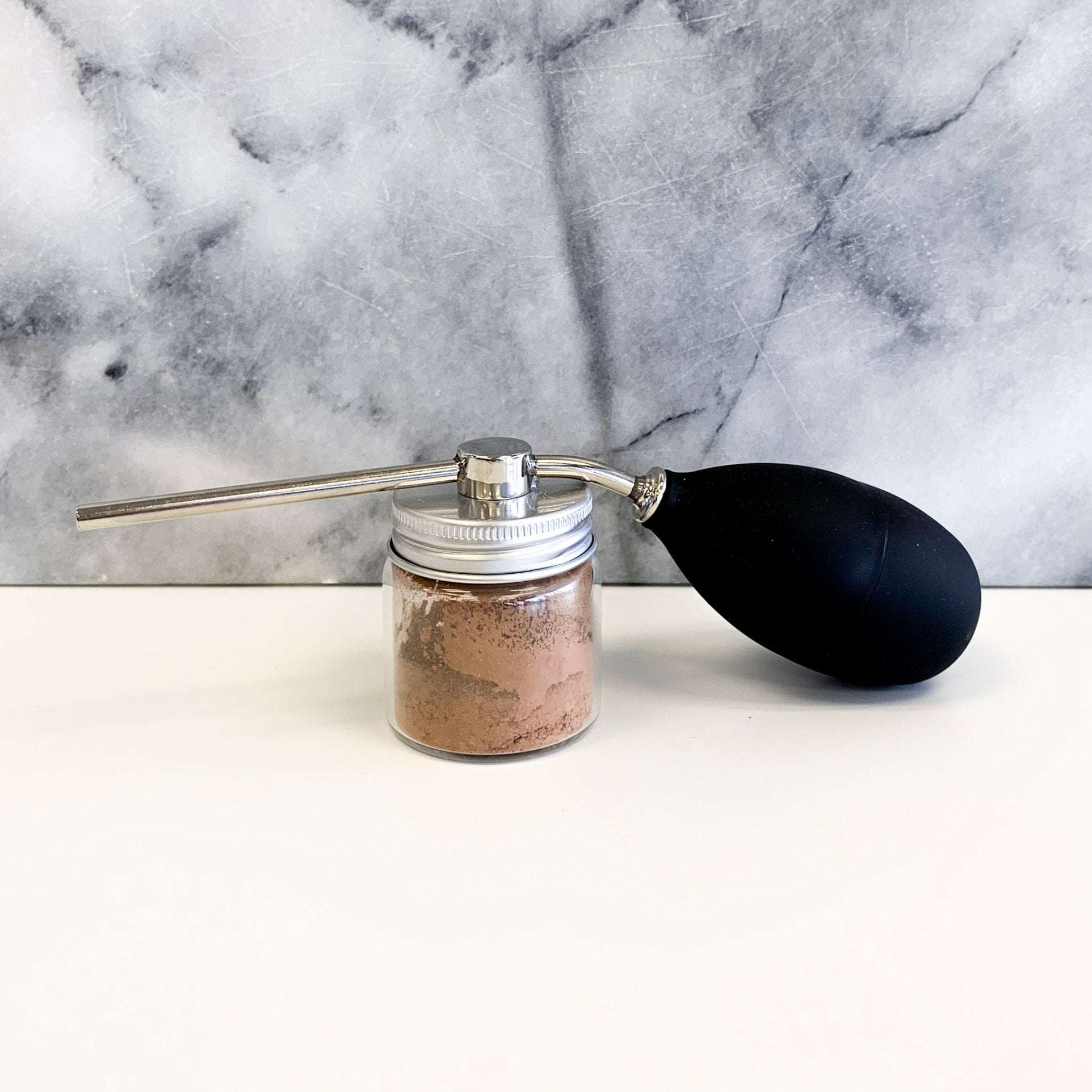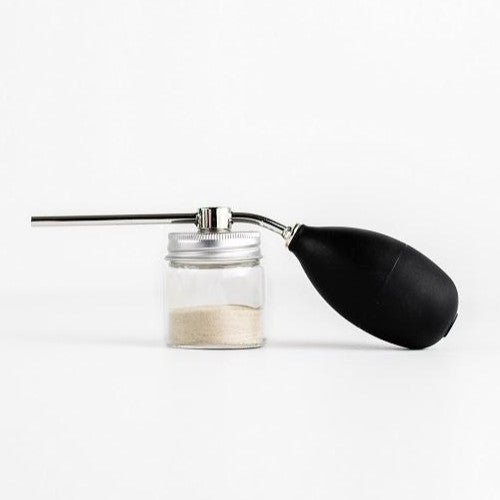 Dry Shampoo Dispenser: Aerosol Free
Have you been looking for the best way to apply Dry Shampoo Powder? This dispenser is the perfect plastic-free alternative to toxic and harmful Aerosol cans and provides even distribution of your formulas. This Dry Shampoo dispenser is made of glass, aluminum and stainless steel.
Instructions: Simply unscrew the lid and pour your preferred Organic Dry Shampoo Powder (sold separately) into the jar and use the pump to easily spray the powder evenly! No more messy powder everywhere or uneven pours!