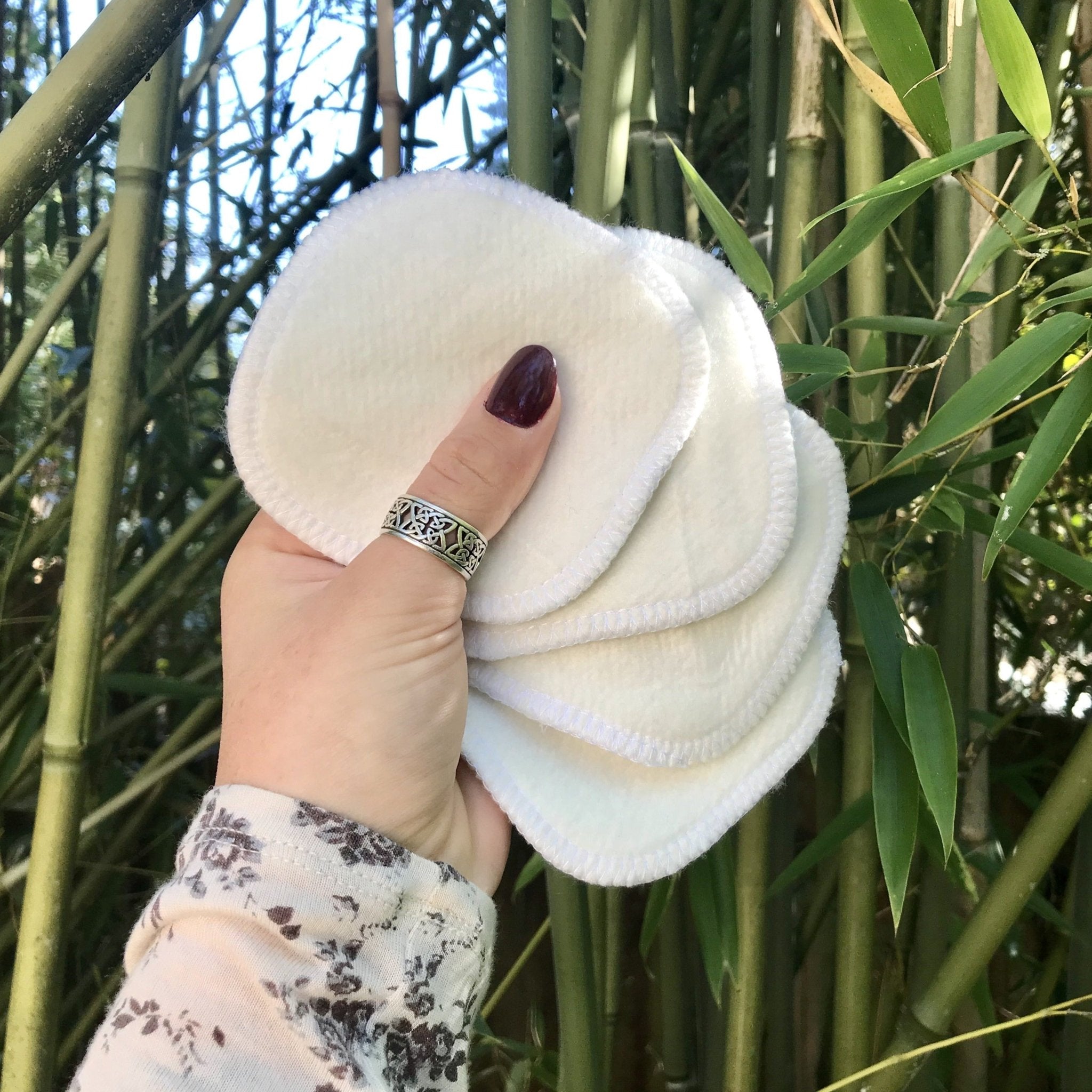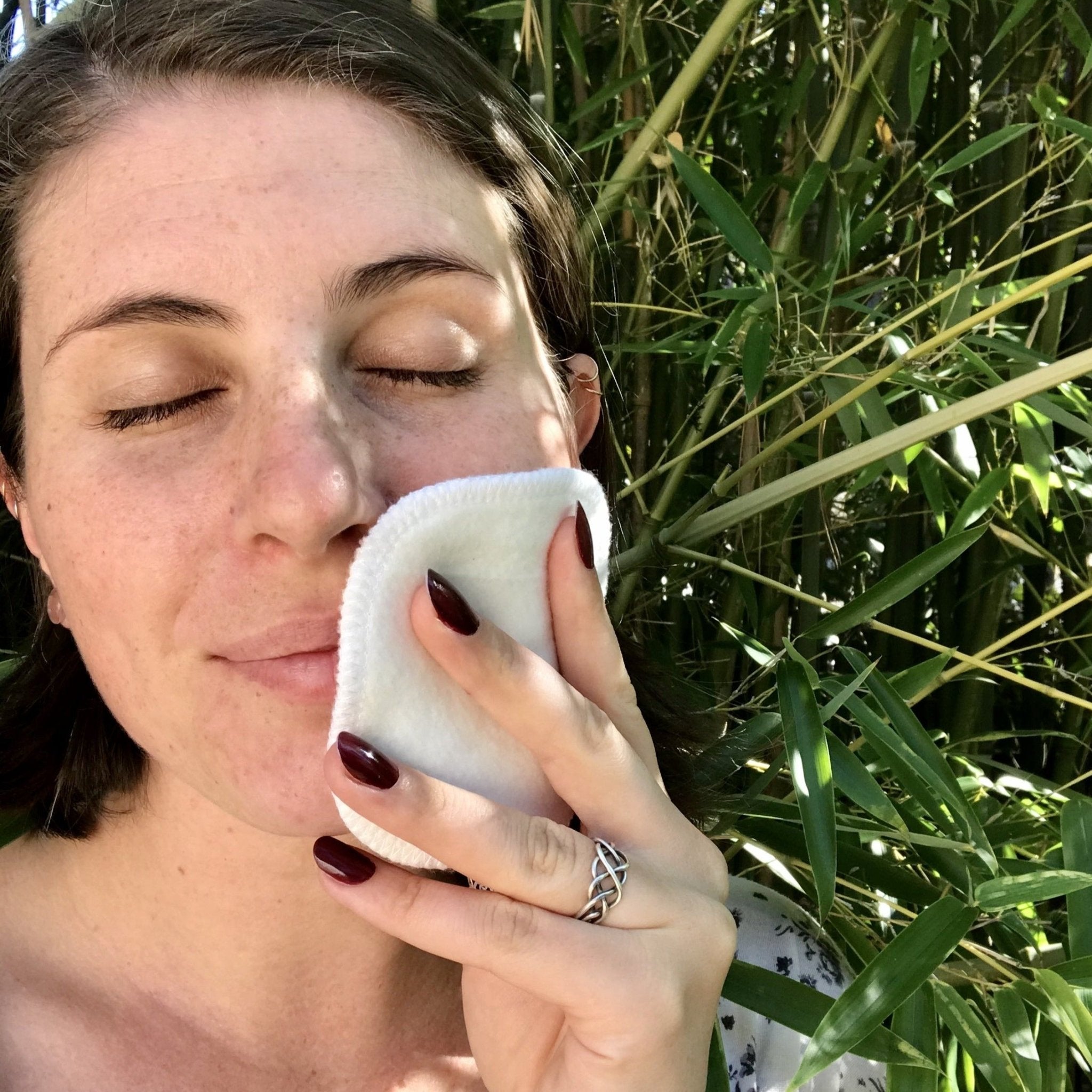 4 Deluxe Facial Rounds: Bamboo
Ready for a sustainable beauty routine that will leave your face feeling great? Make the swap from single use cotton balls and pads to our Deluxe Facial Rounds. These Facial Rounds are made with two layers of super soft, absorbent bamboo heavy fleece. Bamboo fleece is natural in color, super soft, dense, and absorb well. Use them in your daily facial care routine for the Deluxe upgrade it deserves. 

Benefits to our choosing bamboo:

Bamboo is hypo-allergenic and SUPER soft, which is great for sensitive skin
Bamboo is naturally antimicrobial
Bamboo requires less energy, water and space to grow than cotton
Made of 70% viscose bamboo and 30% organic cotton fibers

CARE + WASHING: Machine wash warm with like colors and air dry.
Edges are sewn for durability and to prevent fraying.

Handmade by Marley's Monsters in Eugene, Oregon.