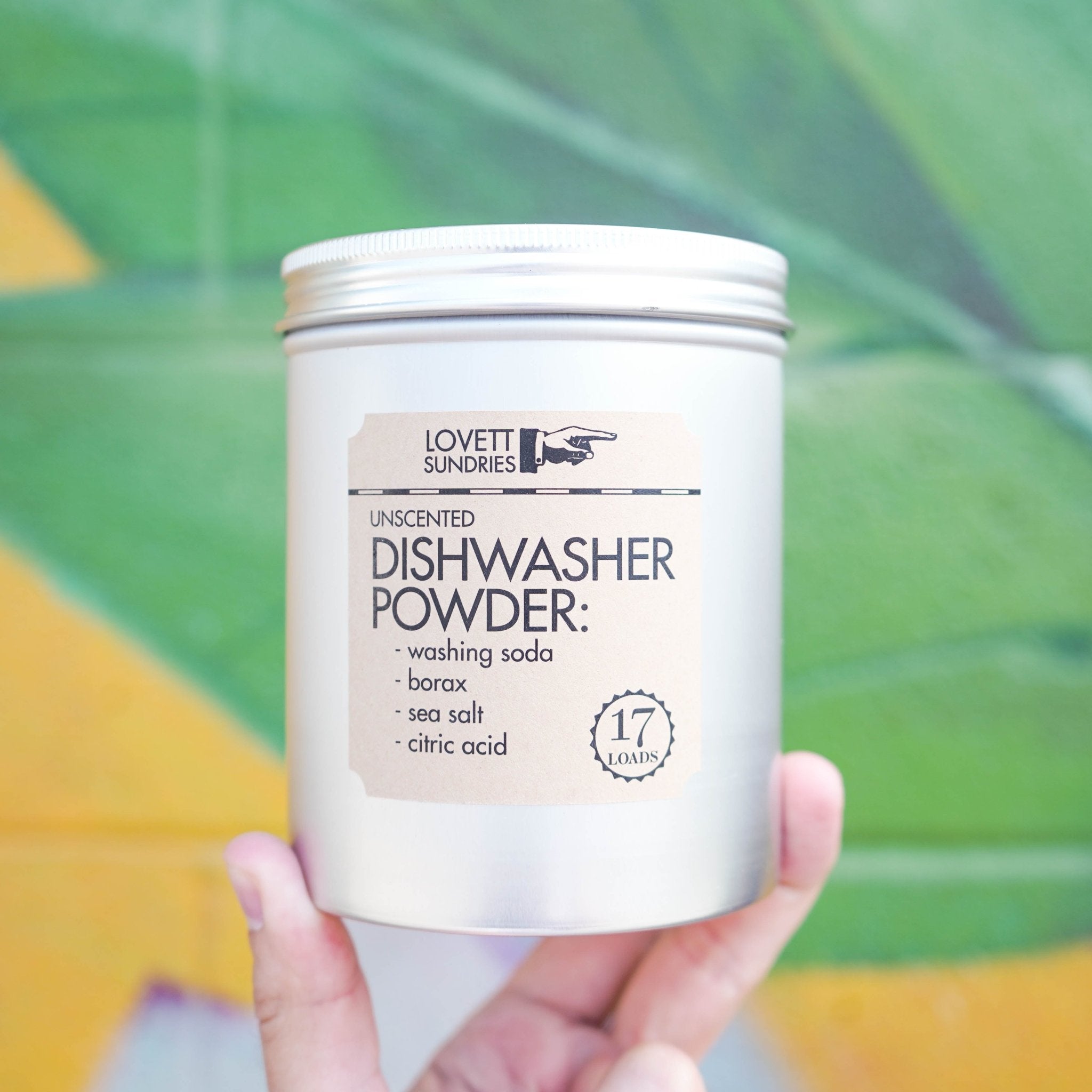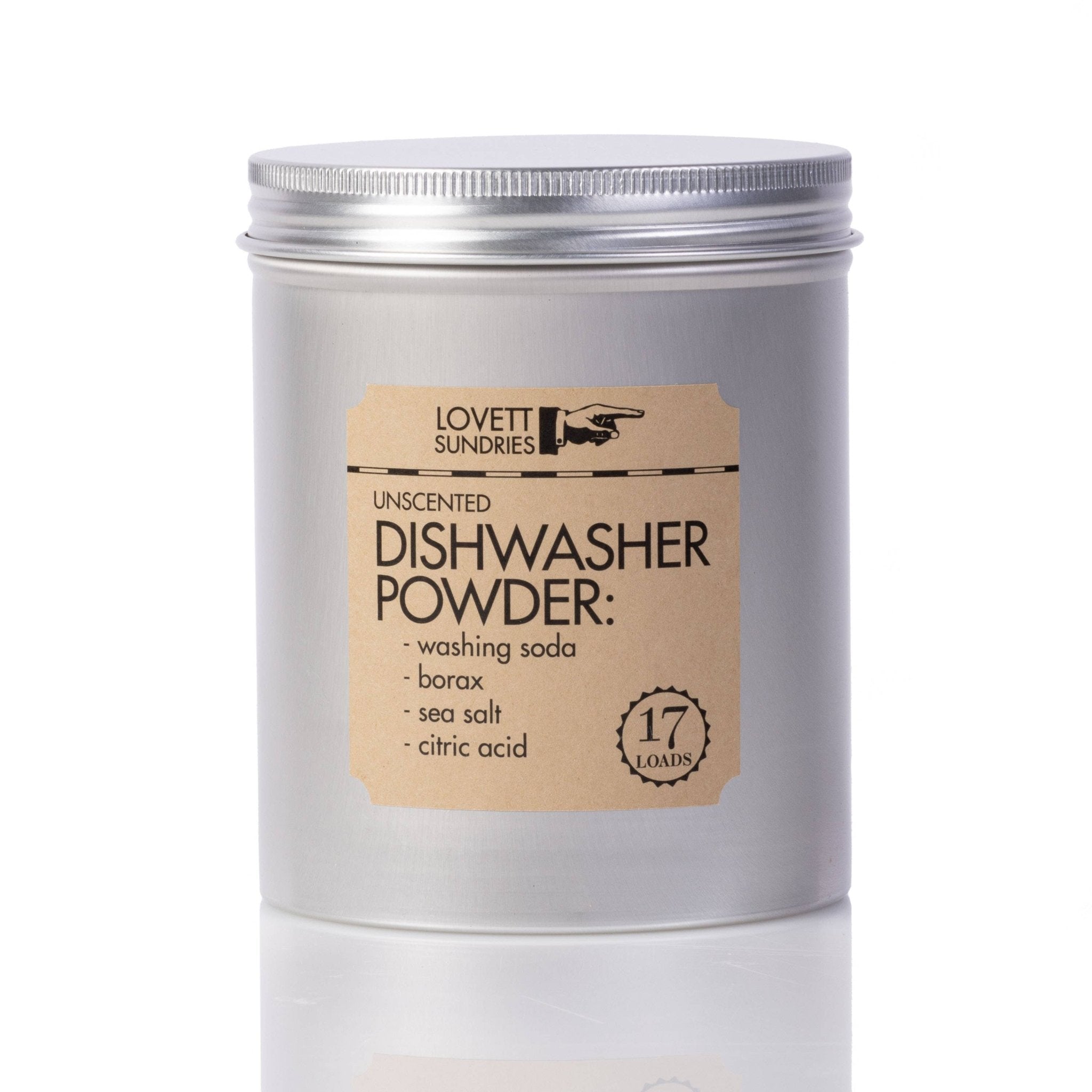 Dishwashing Powder: 17 Loads In Tin
For dishes so clean you can eat off of them, how about cutting out all the creepy chemicals? The main ingredients in this dish-washing powder from Lovett Sundries, are washing soda & borax.
17 loads in screw top tin. NO SCOOP! Purchase our Wooden Scoop here.
INGREDIENTS: washing soda, borax, sea salt, citric acid
Made by Lovett Sundries in Pittsburgh, PA