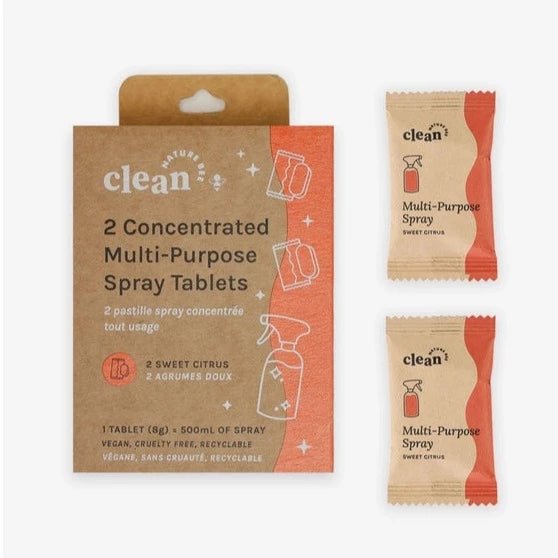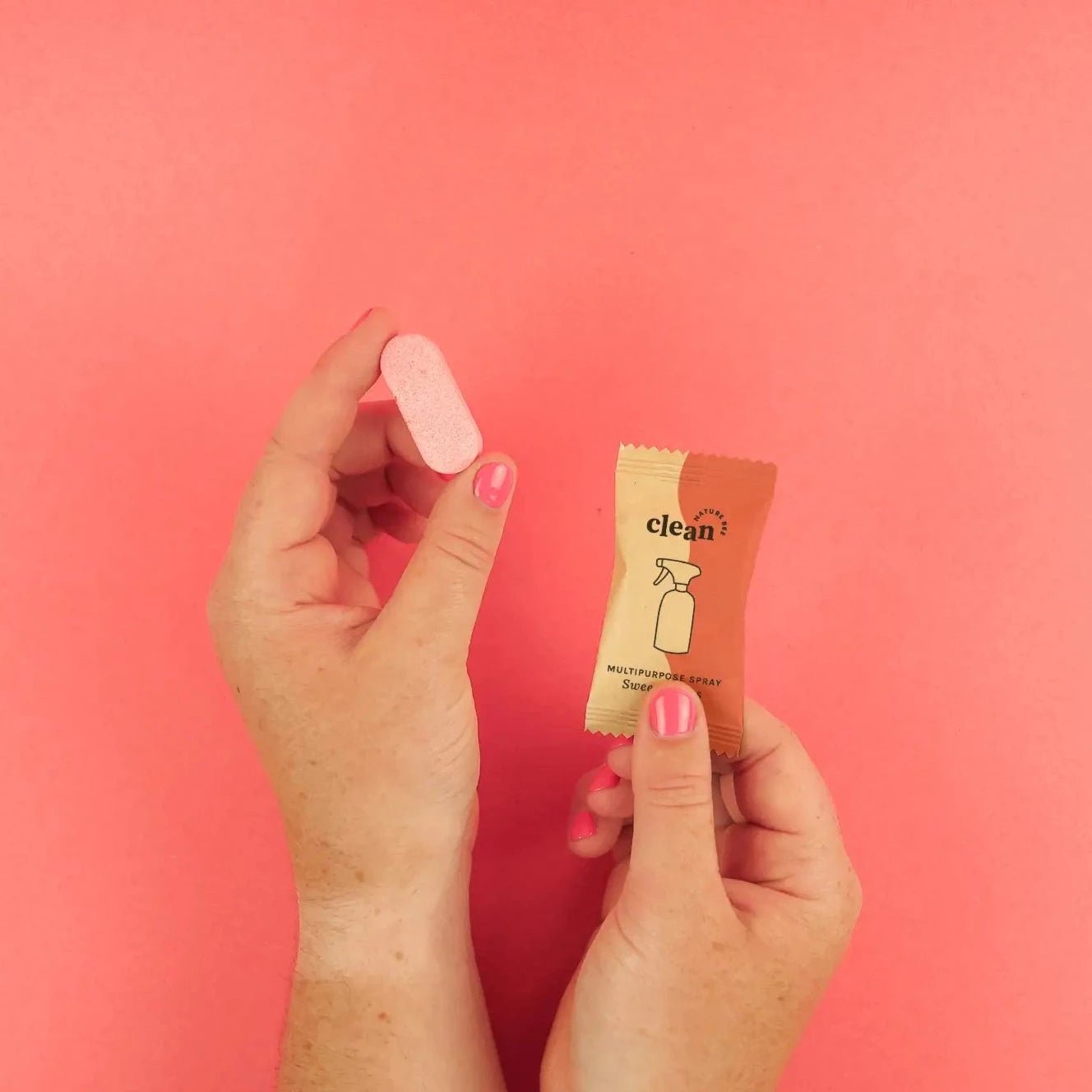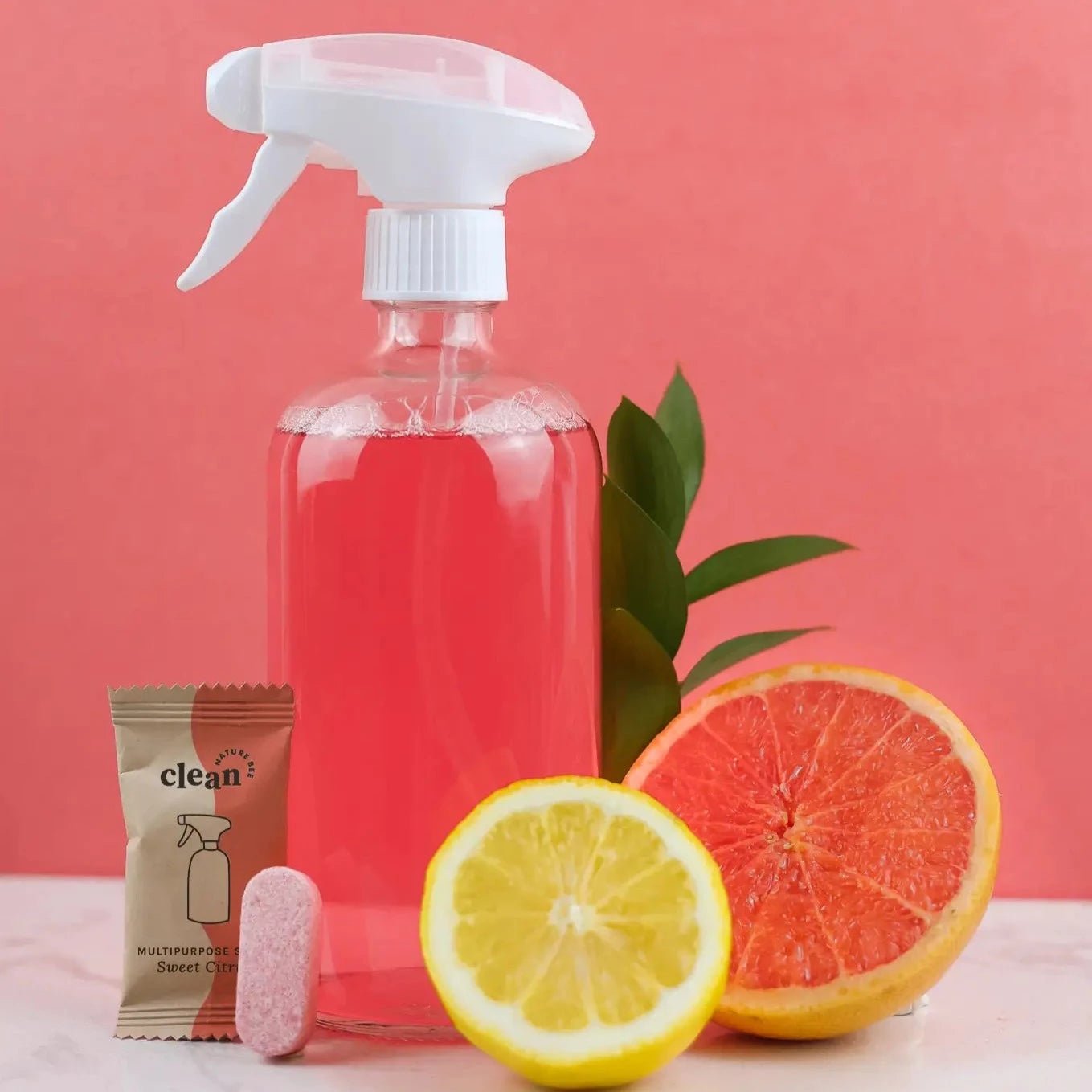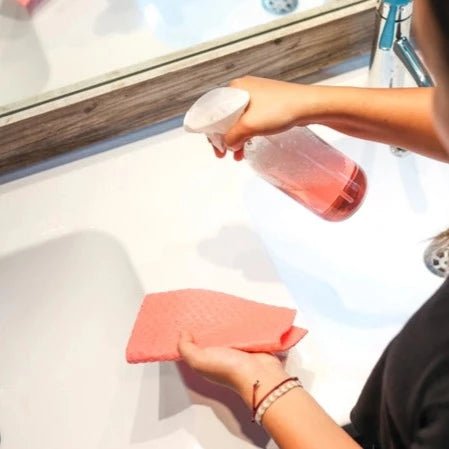 Cleaning Concentrate Tablets: Set of 2
By minimizing packaging and reusing bottles, it's easy to reduce the amount of plastic and waste we create when cleaning. These Cleaning Concentrate Tablets comes in a set of 2 and each tab mixes with 16 oz of water to create an eco friendly cleaning solution. Just add the tab to water in your favorite Spray Bottle and shake!
Available in all three scents. Tea Tree+Lavender, Grapefruit+Lemon and Orange+Clove.

Each tab makes a 16 oz bottle of cleaning solution

Set of 2 tabs
The color of the tab is pinky-red and when placed in the water creates a beautiful dark pink color.

Developed by Nature Bee in Canada - made in China