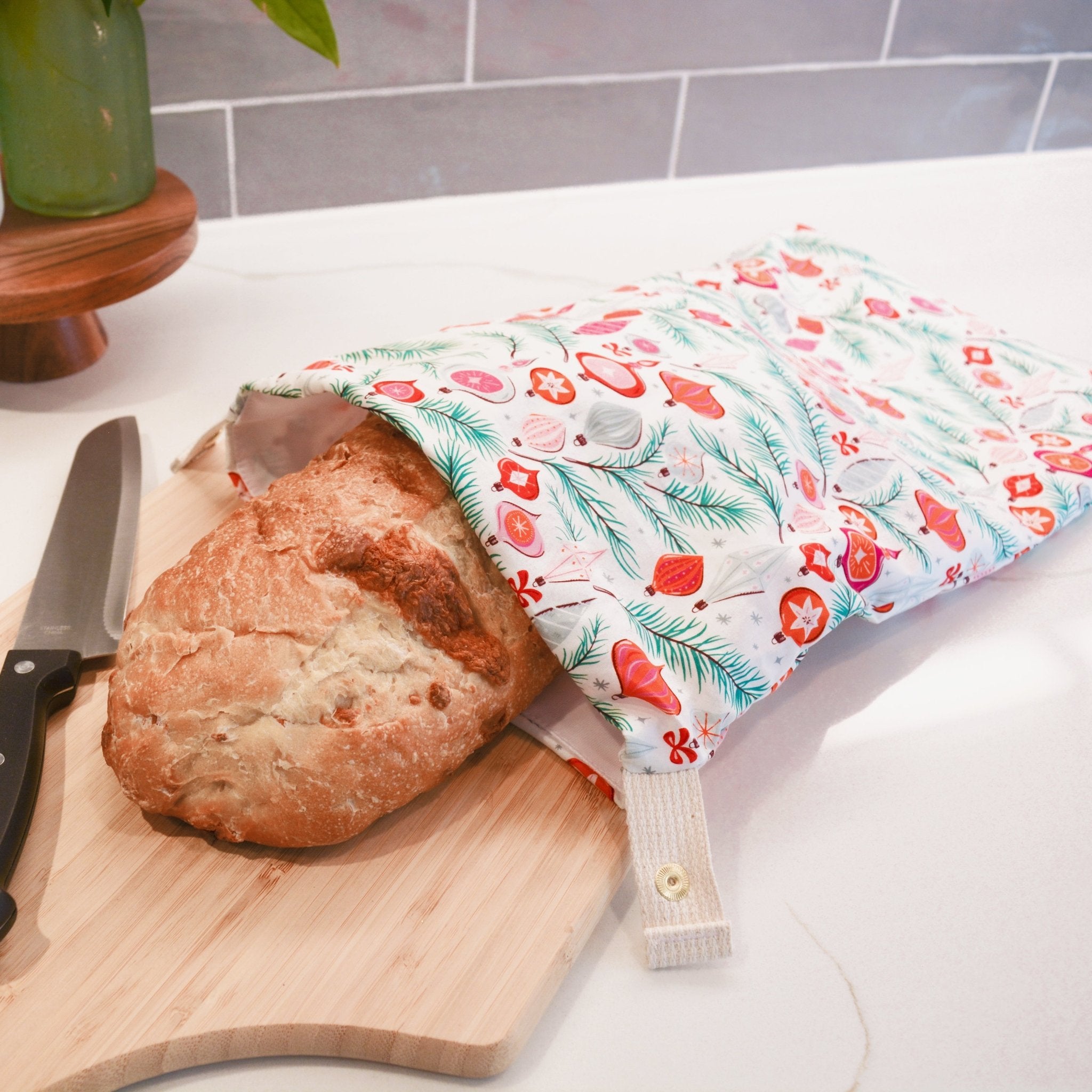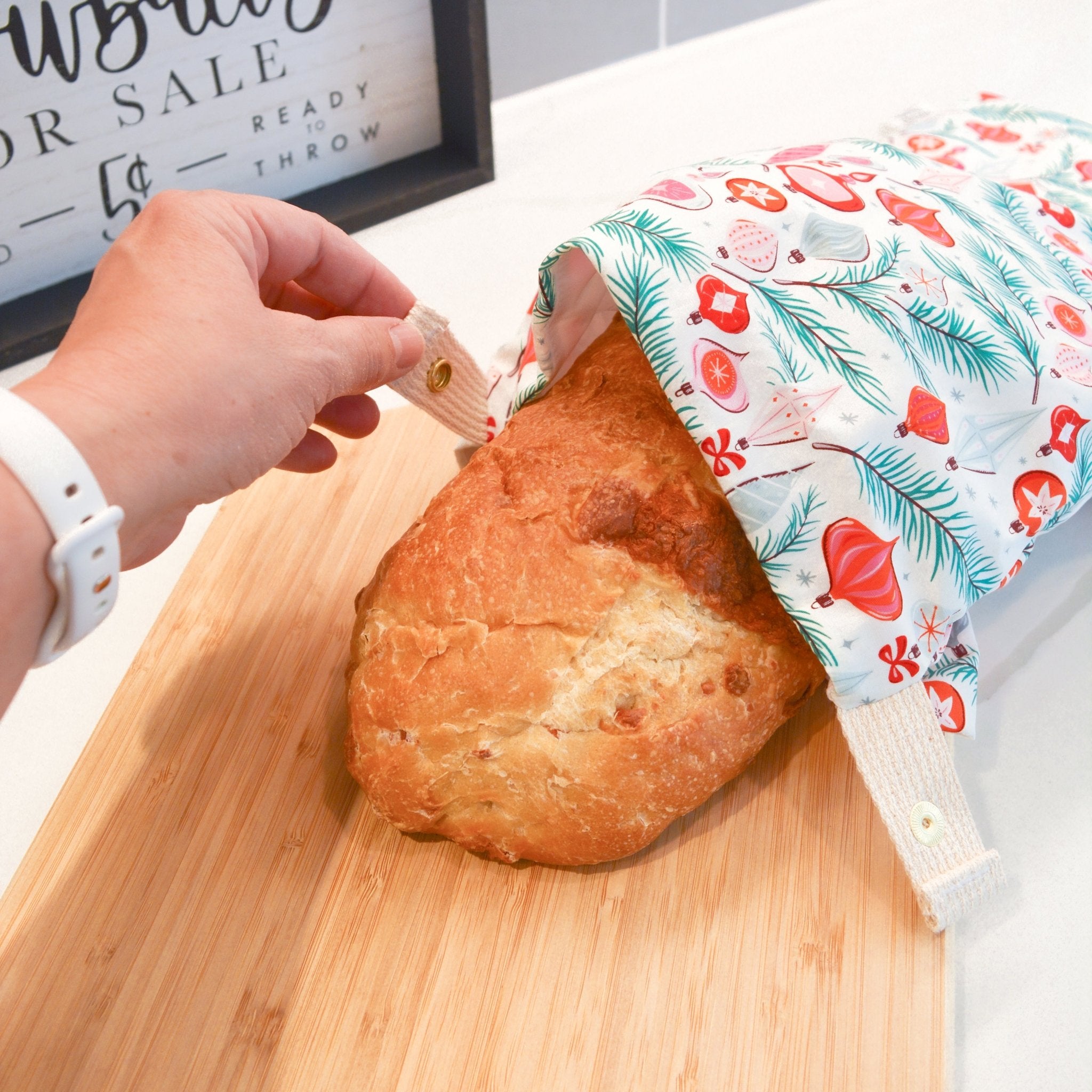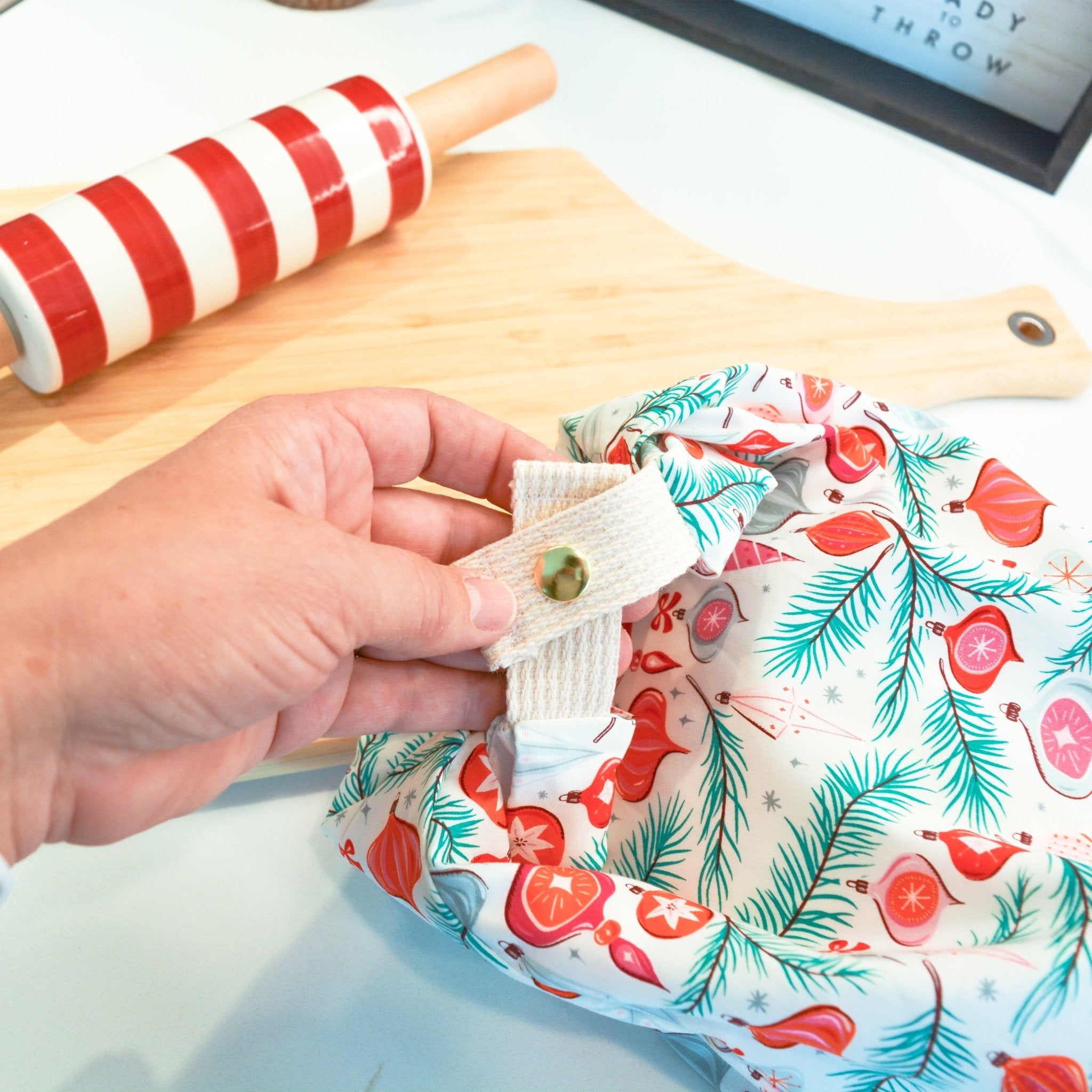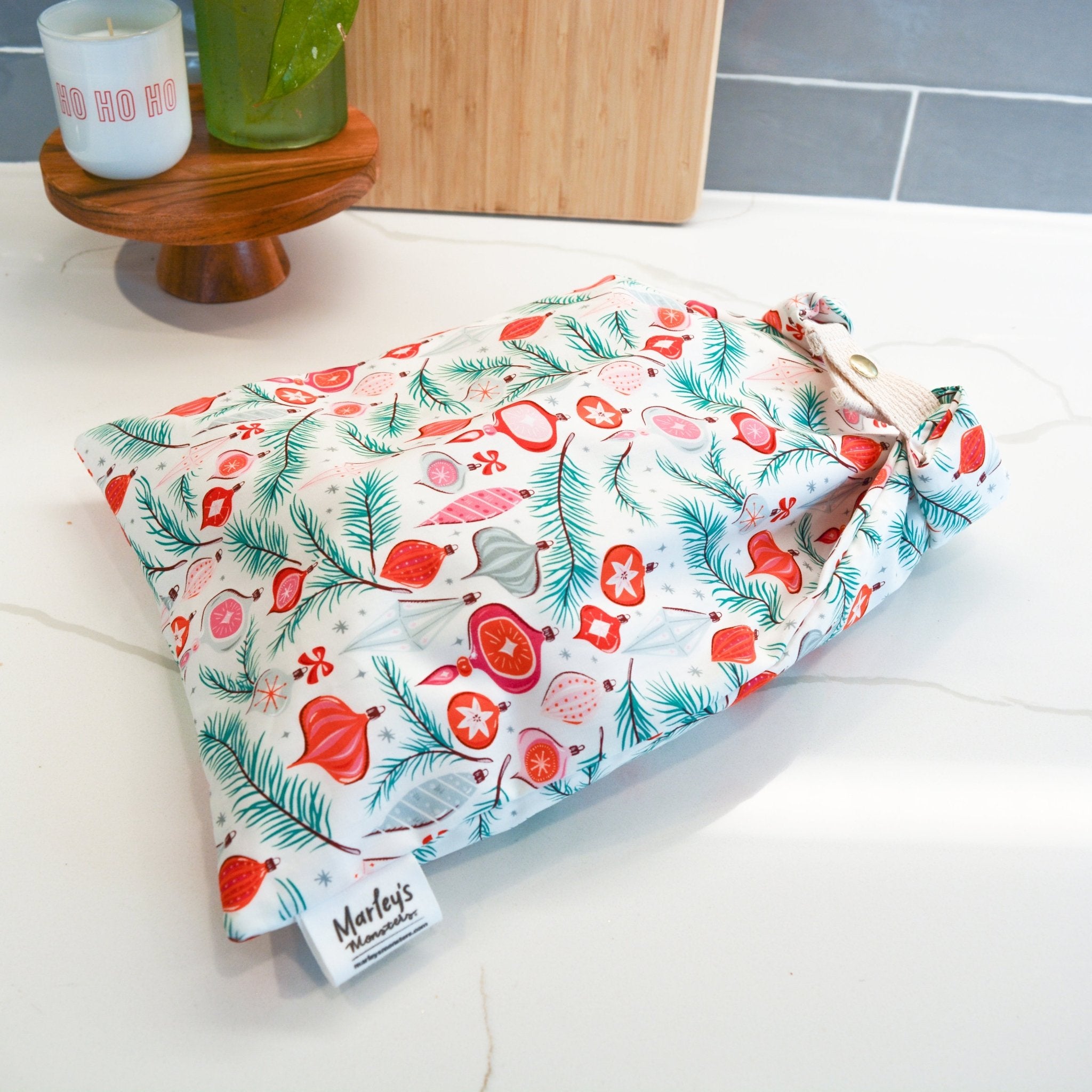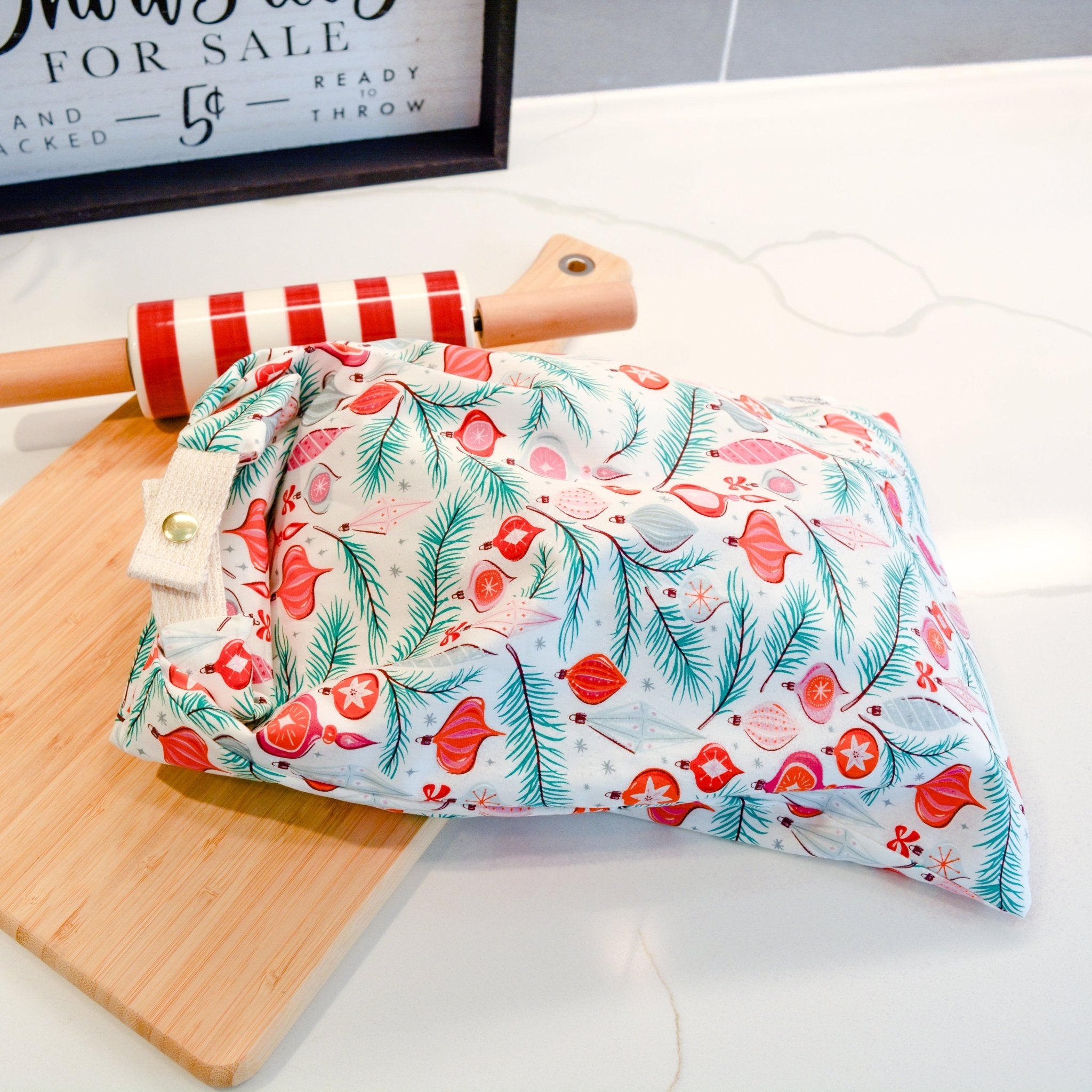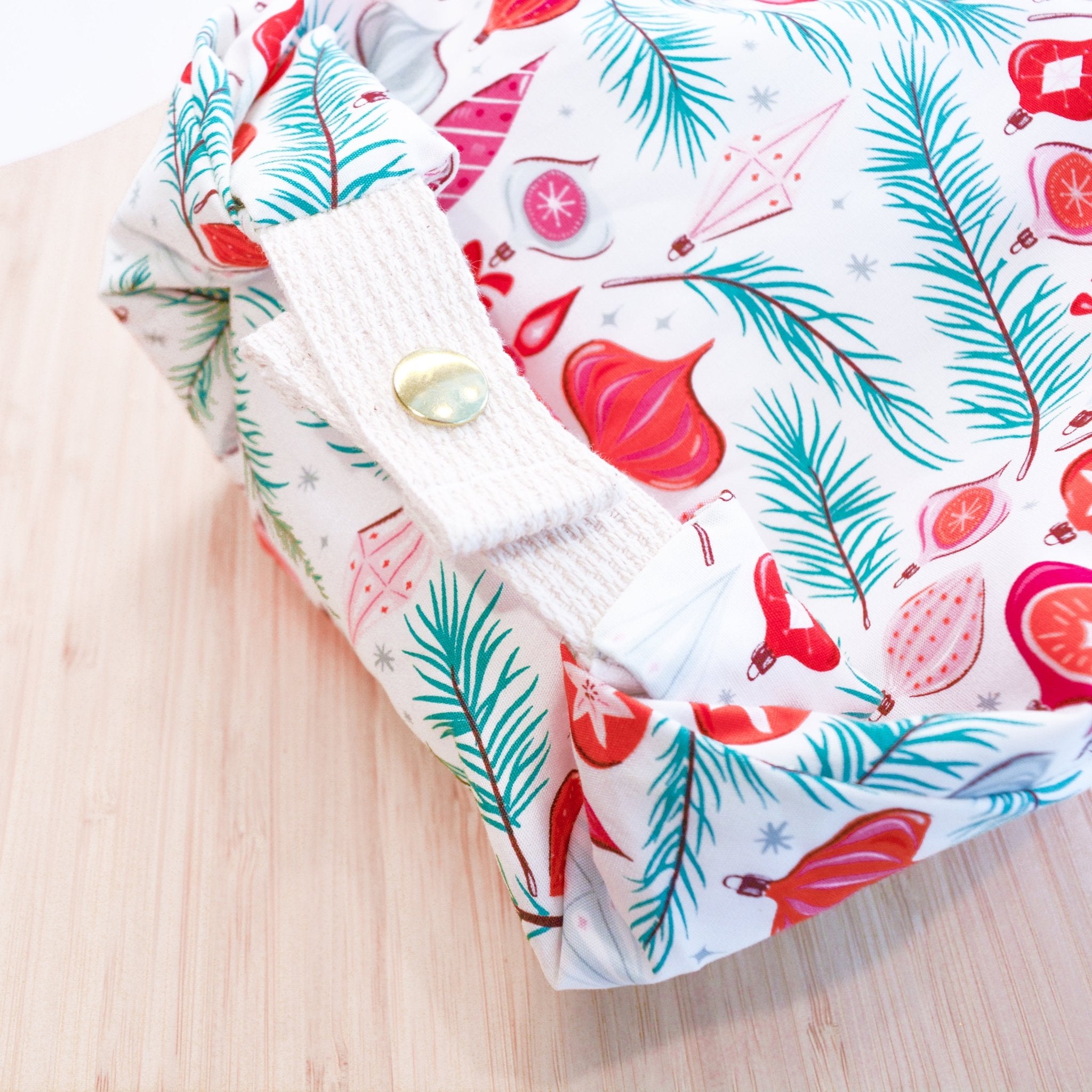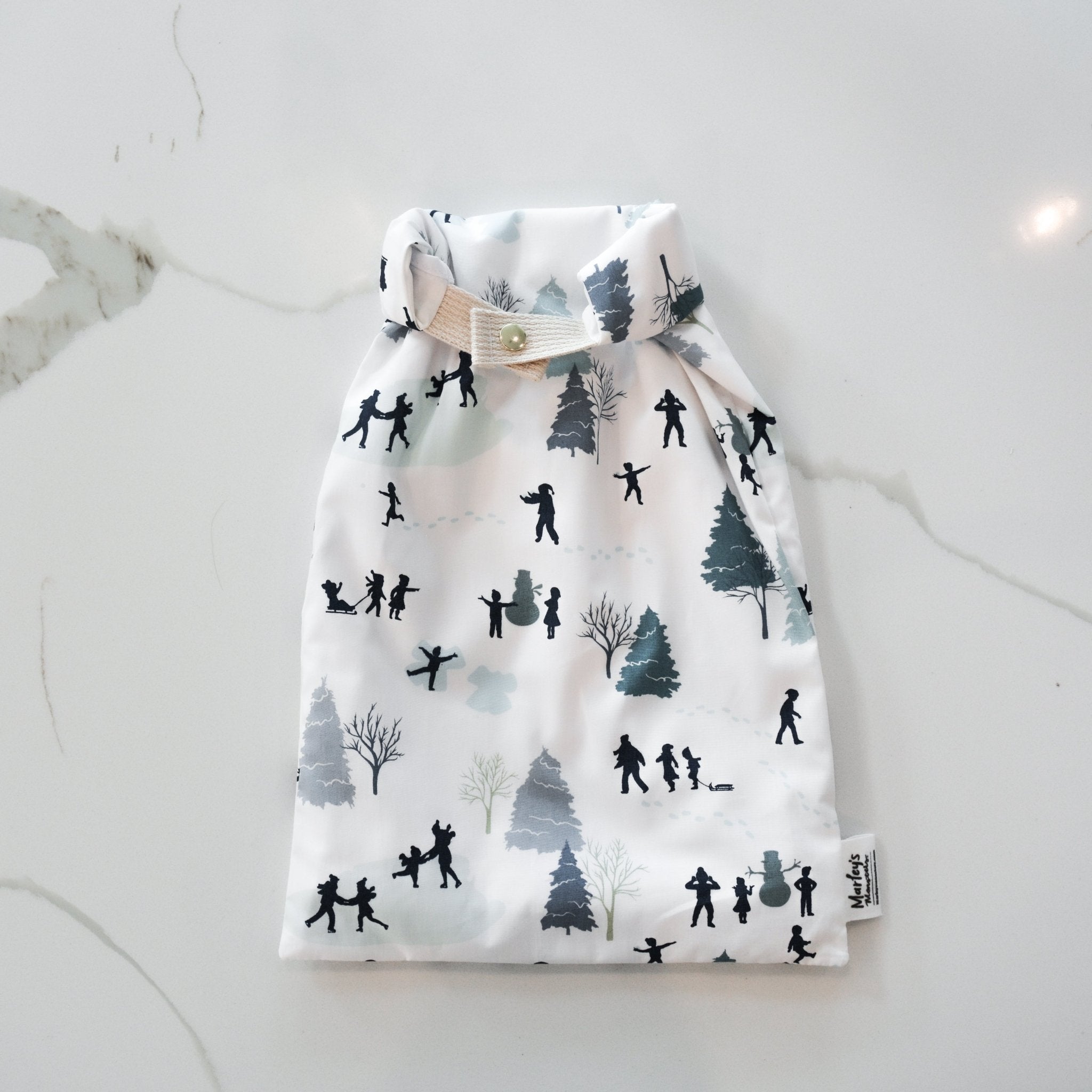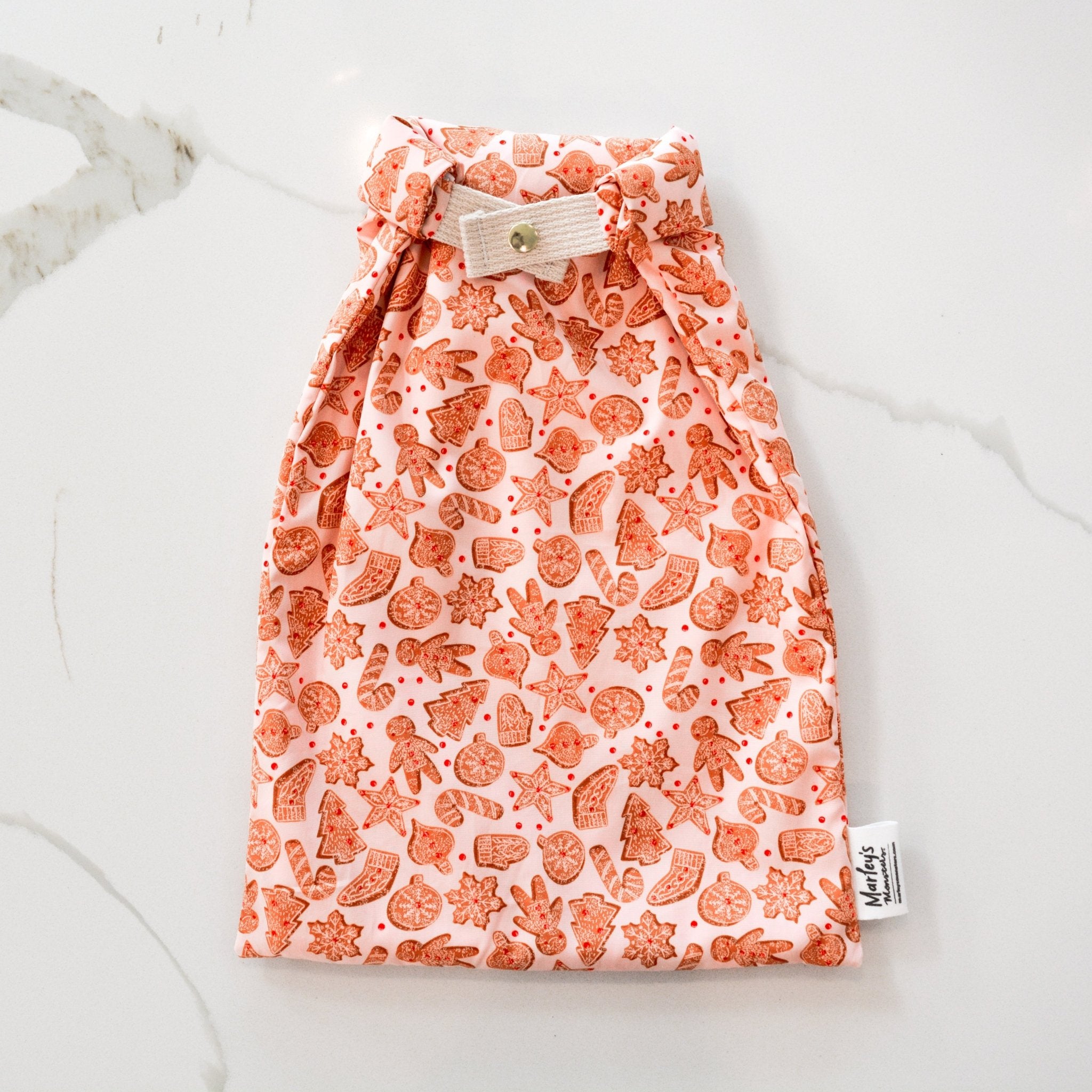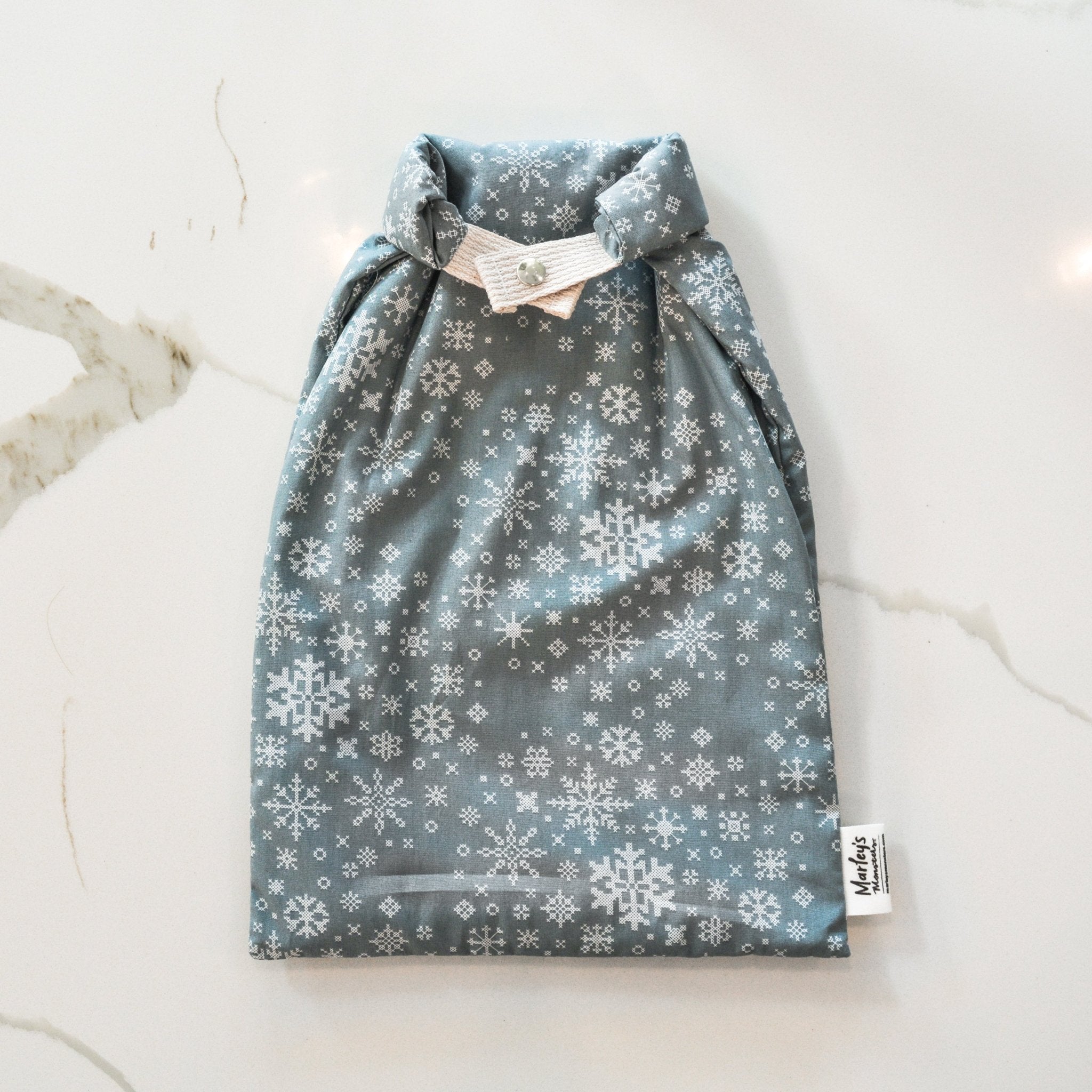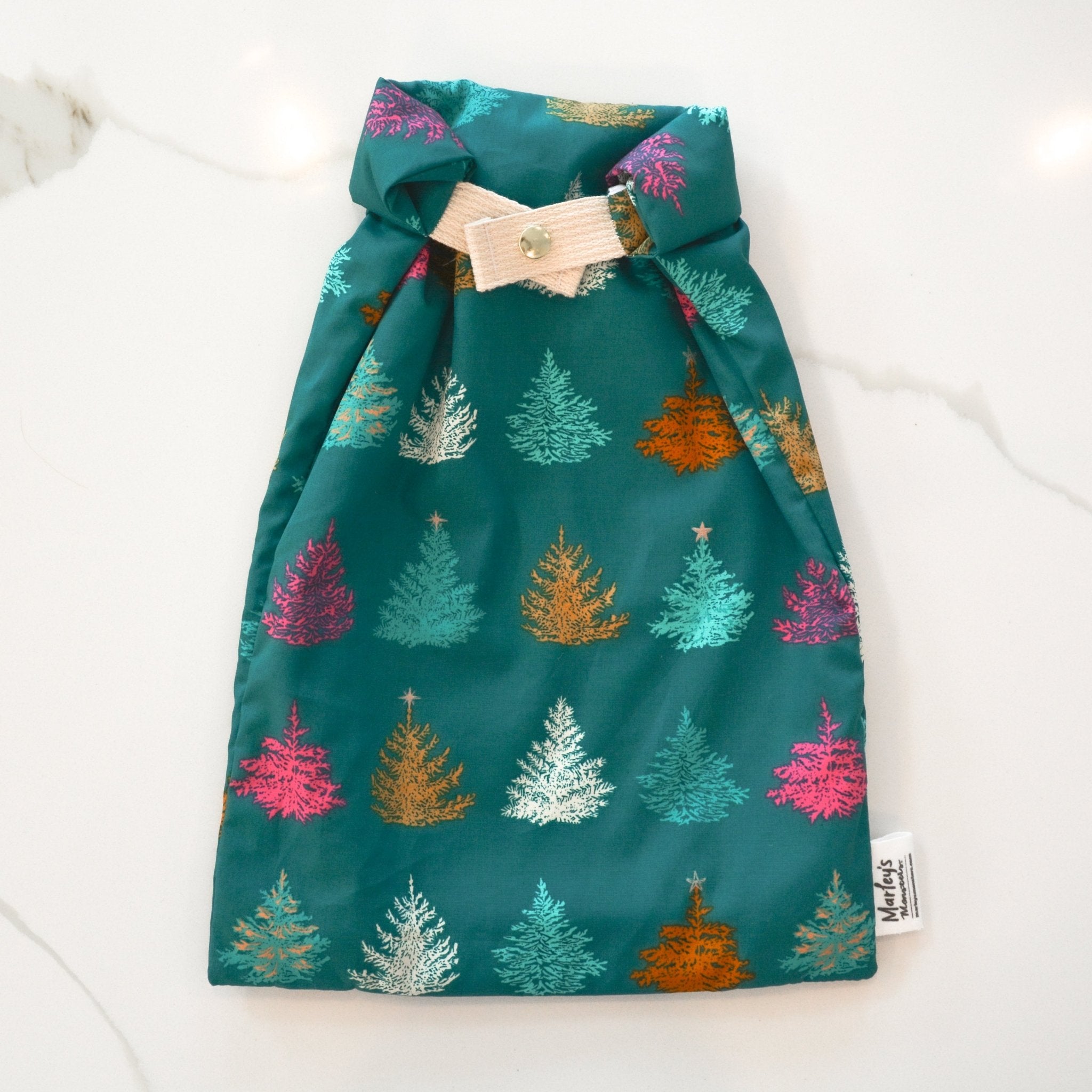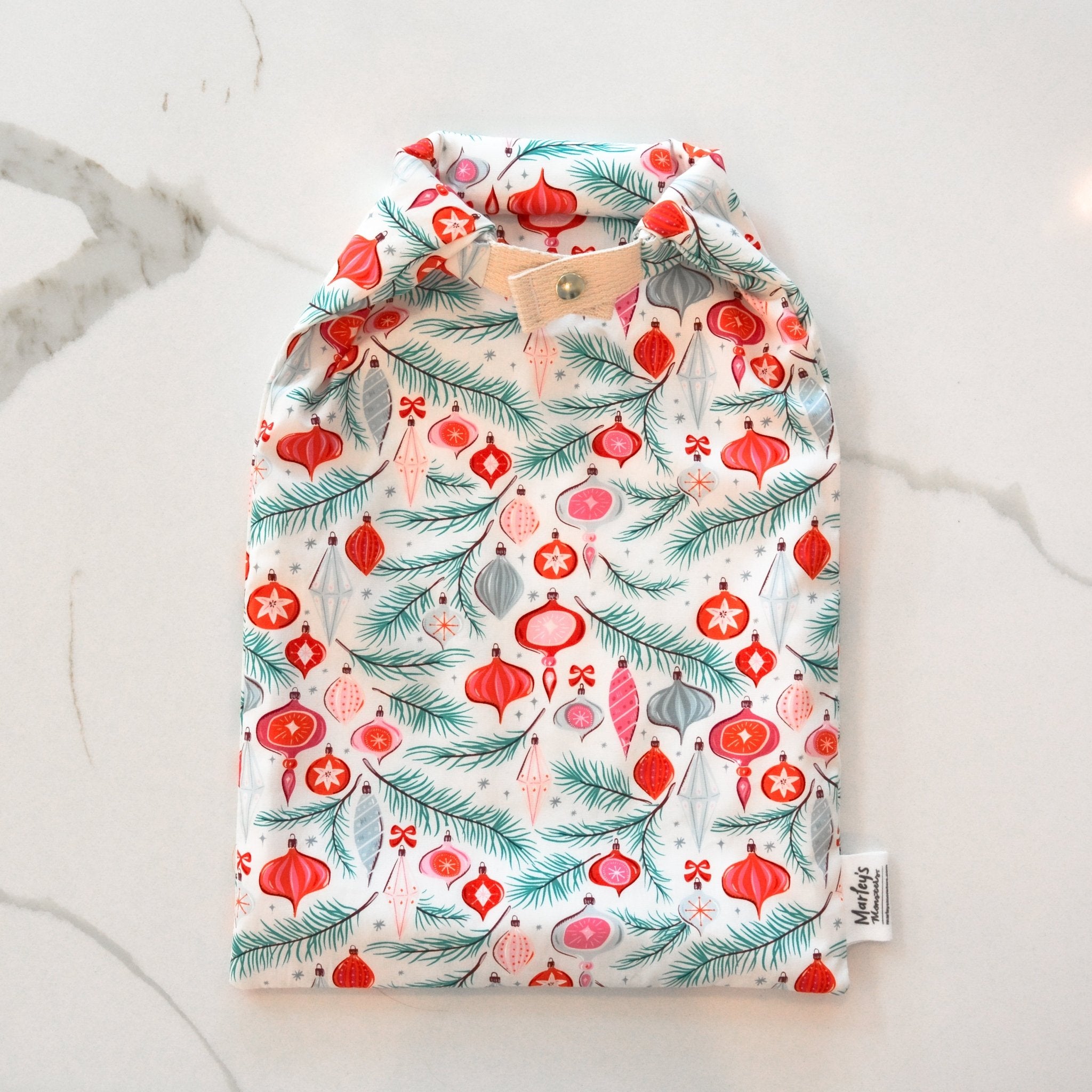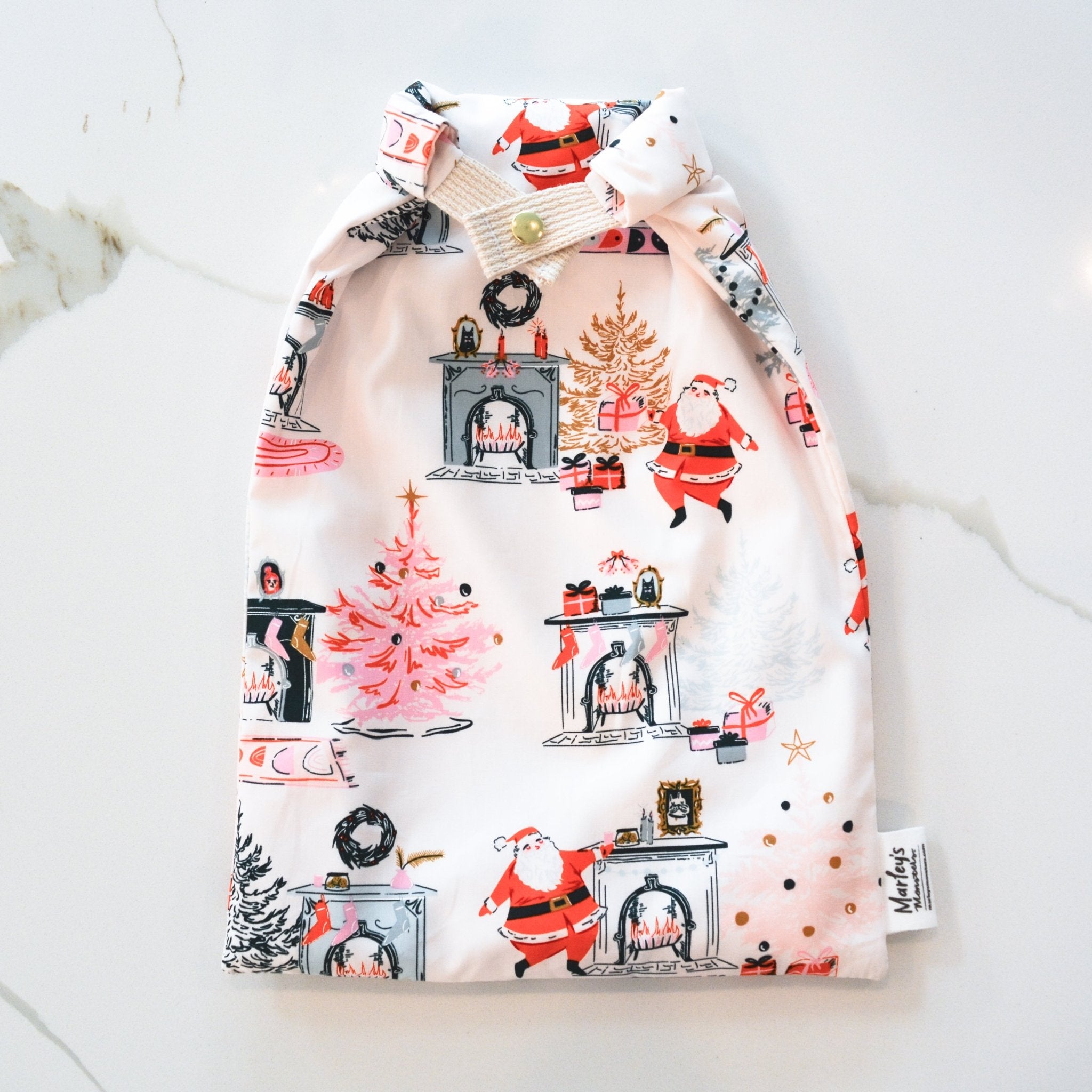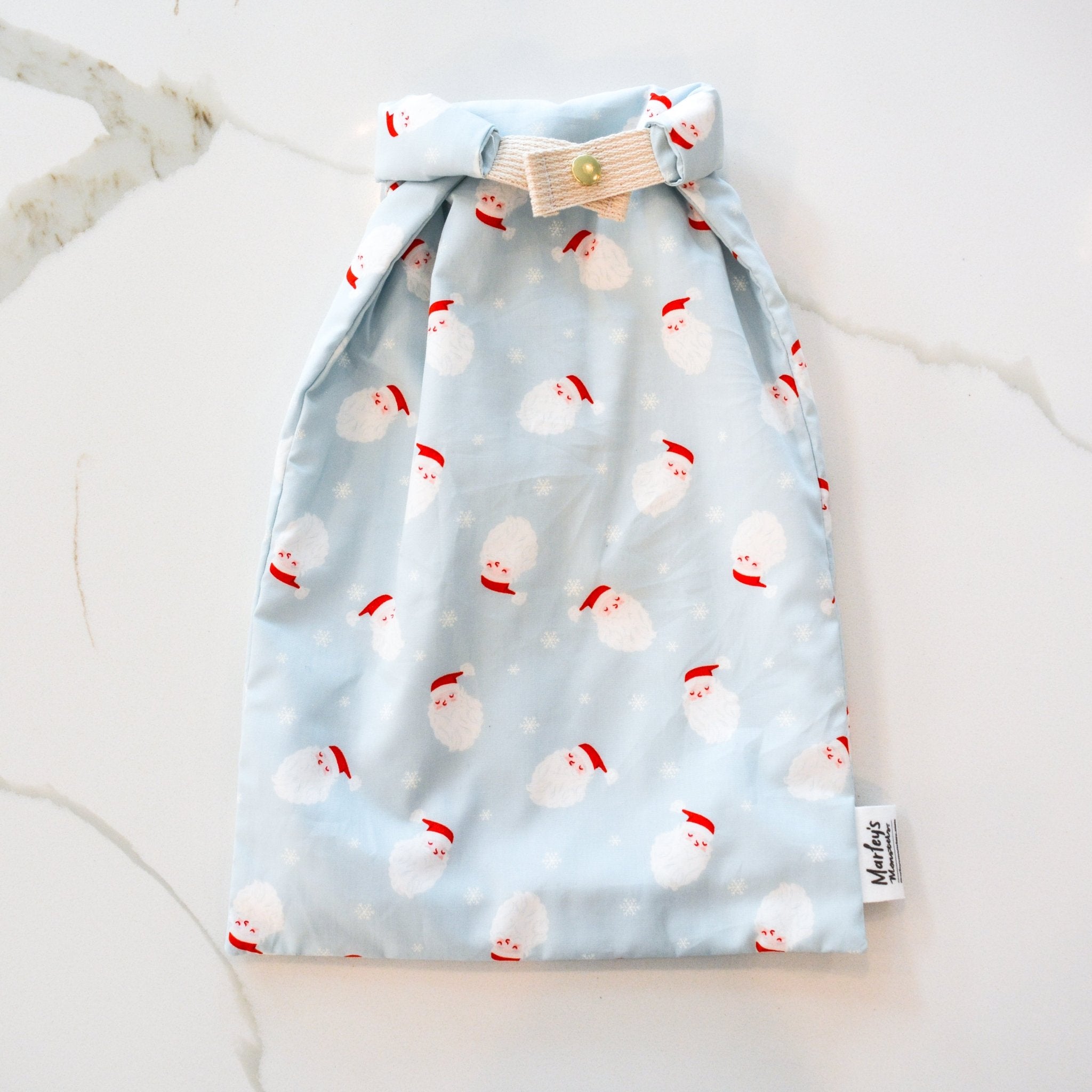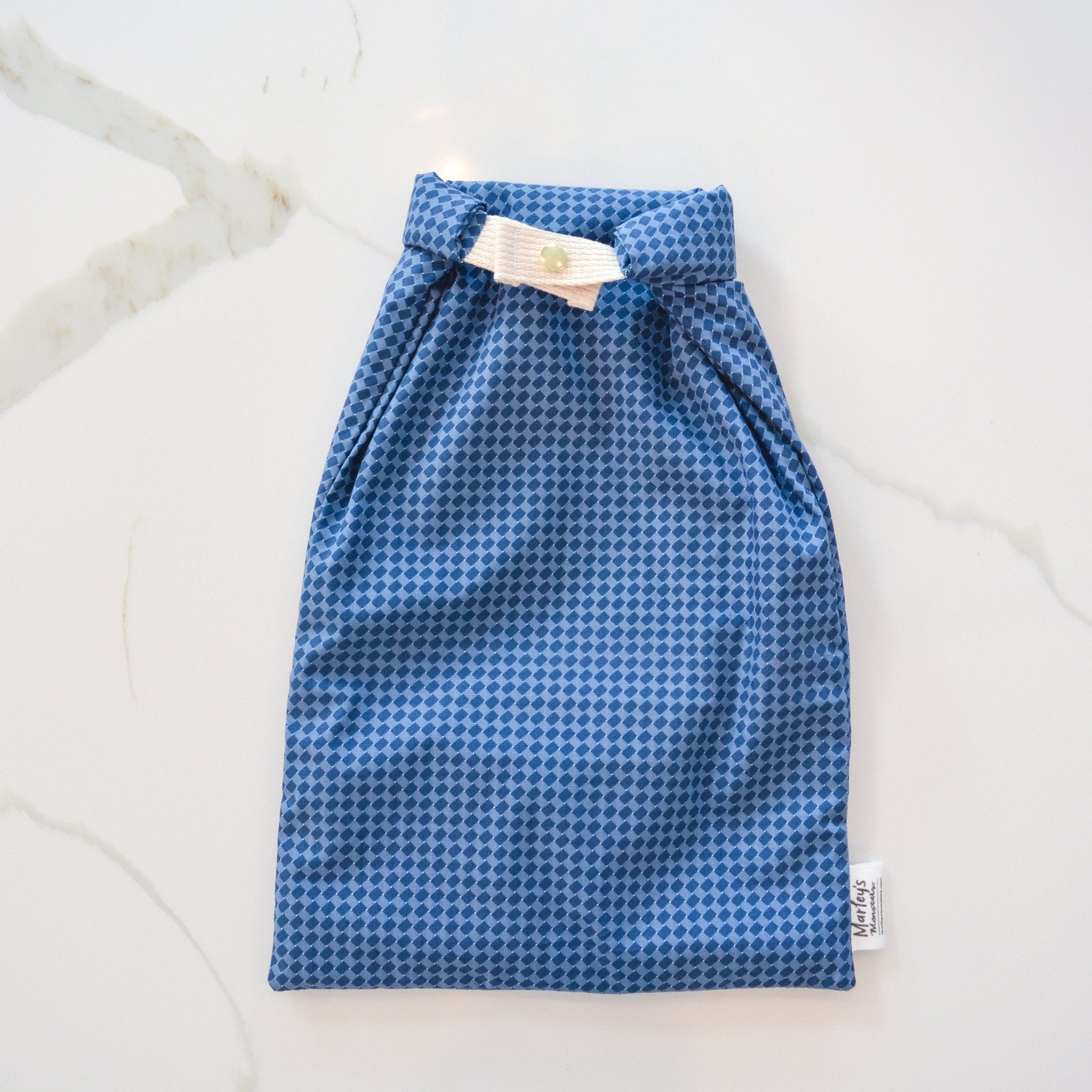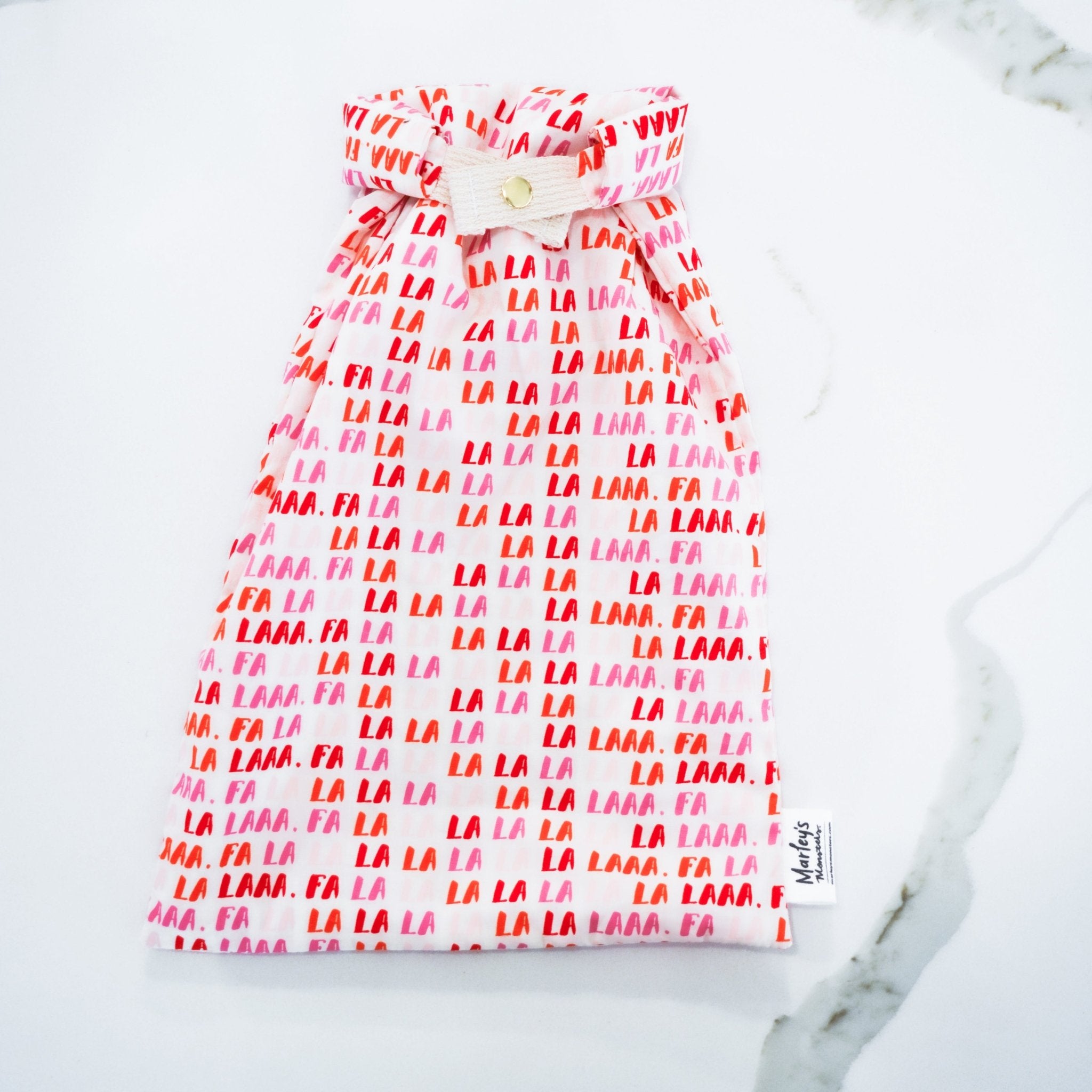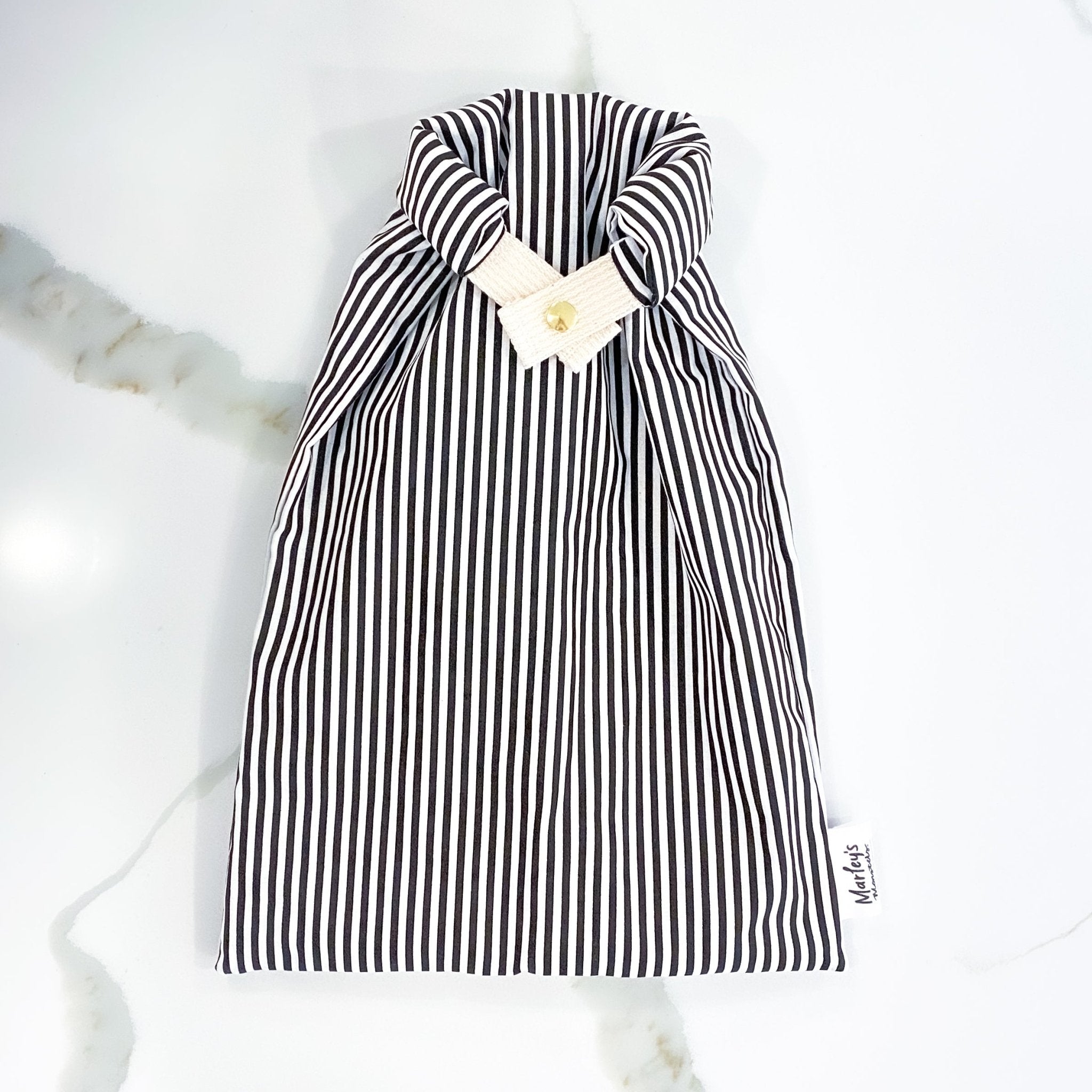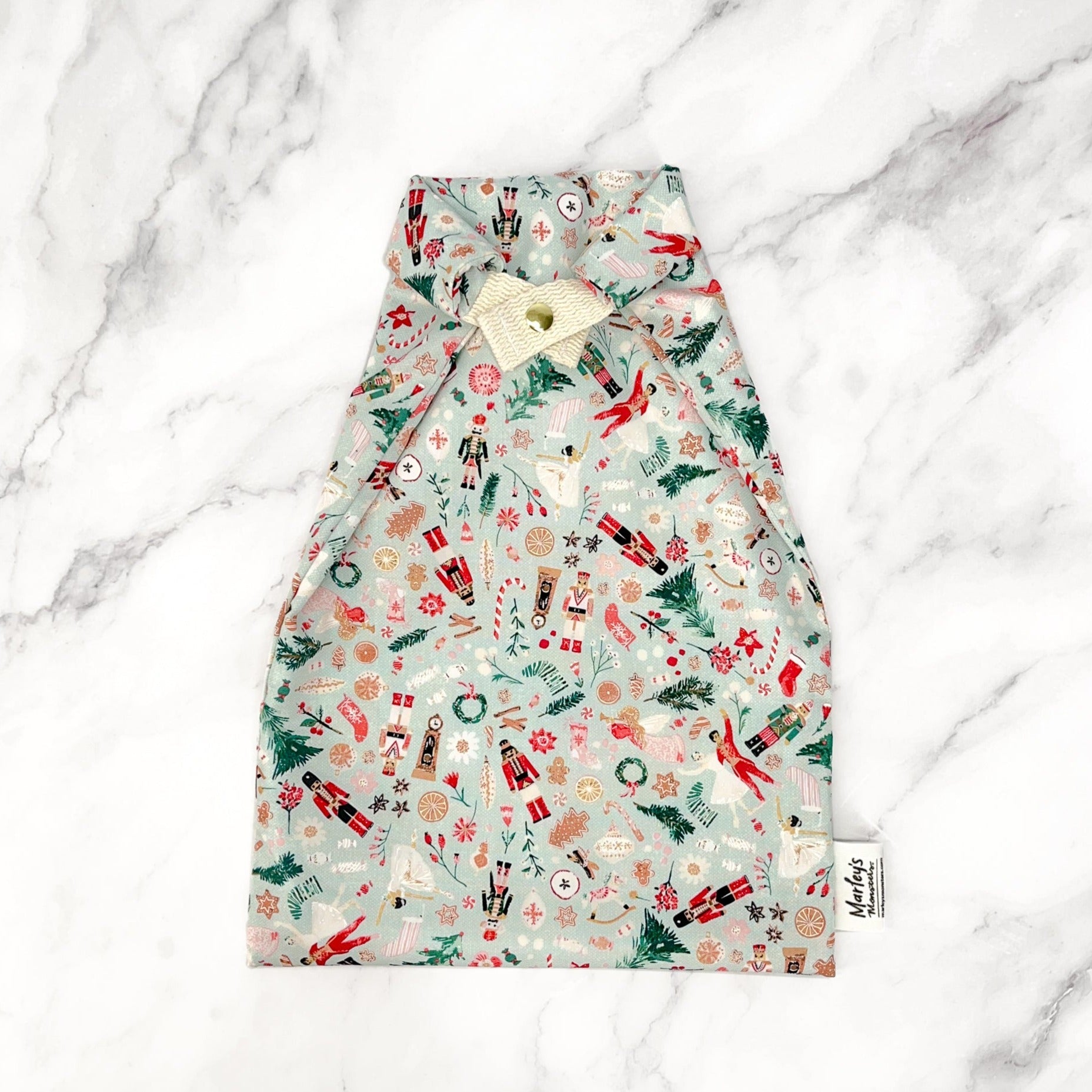 Bread Bag: Holiday Prints
Introducing our new Bread Bags! Our Bread Bags feature a dry bag style closure and a food safe, washable PUL lining to keep bread and other moisture sensitive foods fresh. Bread Bags can be used for anything you might use a plastic bag for, and are great to have with you when no trash can is available.
Offered in limited edition holiday themed prints, these reusable minded bags made a terrific gift wrap or pot luck addition. The interior food safe white PUL lining protects moisture from leaking out. Exterior is 100% cotton in the holiday print of your choice.
Dimensions are approximately 10" x 17"
100% cotton outer layer
Unbleached cotton webbing straps with snap
Food safe, water resistant PUL lining
CARE + WASHING: Machine wash warm with like colors. Tumble dry.
Handmade by Marley's Monsters in Eugene, Oregon.