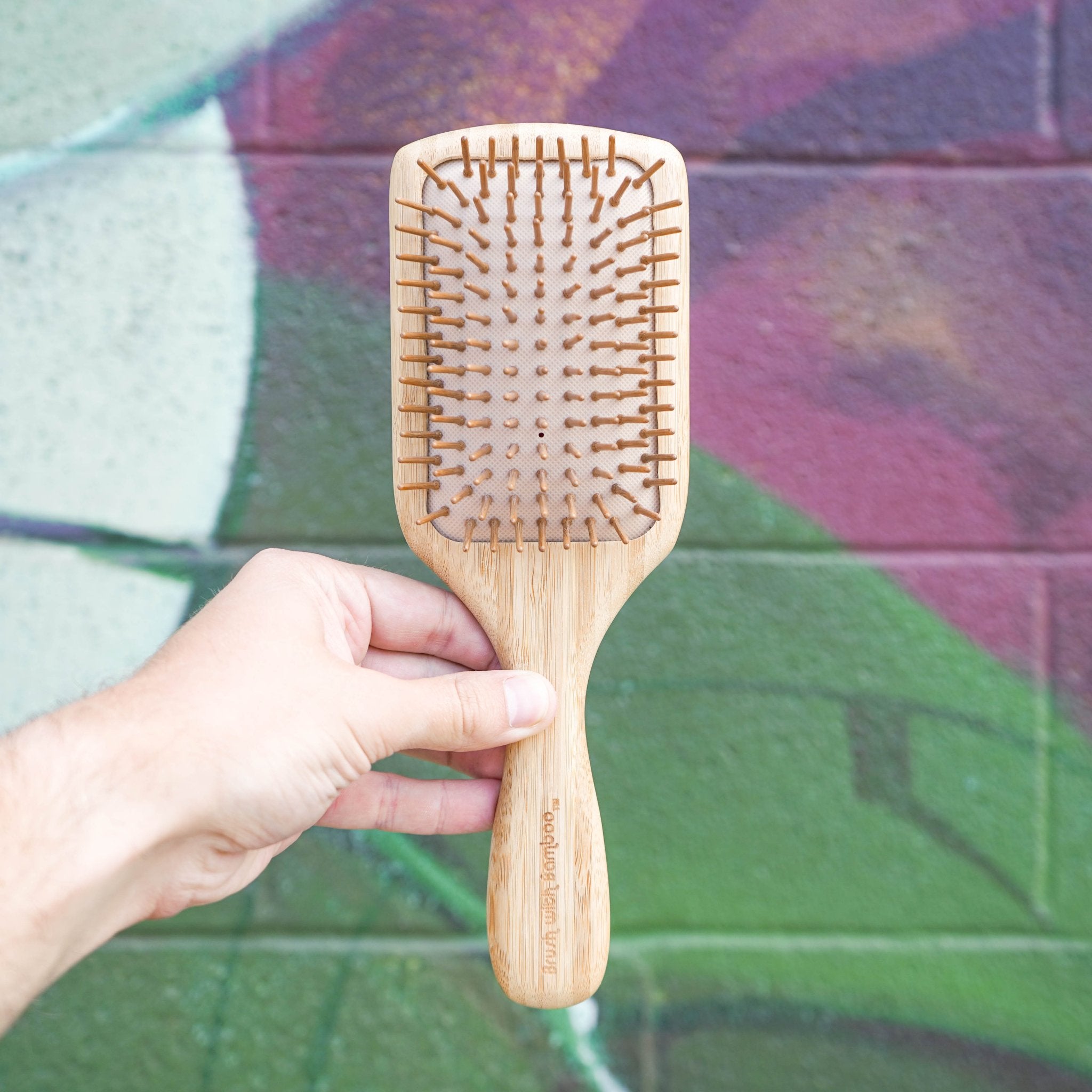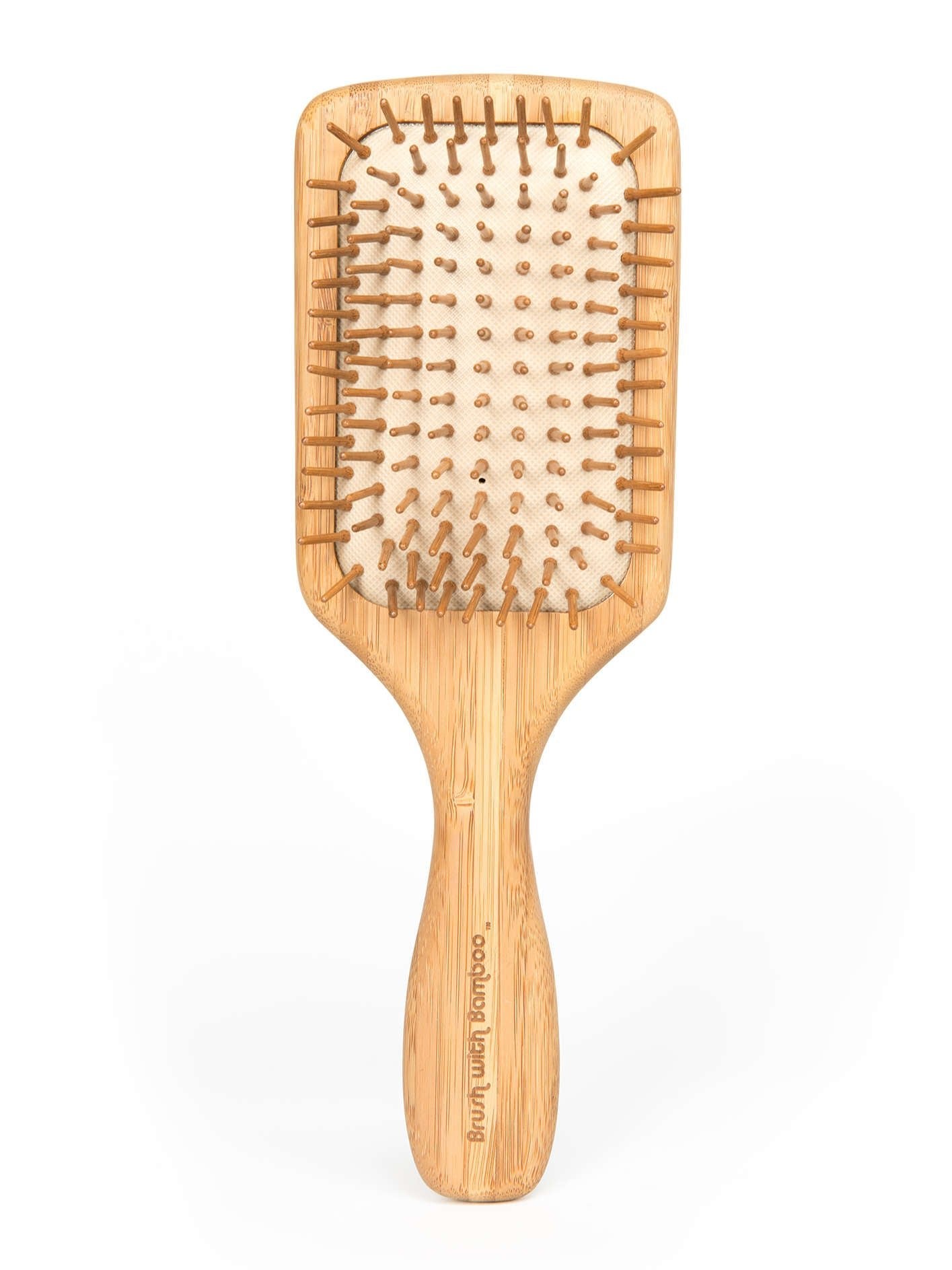 This bamboo hair brush is a luxurious and sustainable swap for brushes made with synthetic materials. It has a natural feel and functions exactly like conventional hair brushes.
Brush pins are pure bamboo
Cushion base is natural rubber
Bamboo handle has a beeswax finish
Compostable packaging made from paper only
The Bamboo Hair Brush is resistant to water damage. However, excessive water exposure should be avoided. If the brush becomes wet, we recommend using a towel to wipe it dry. When properly cared for, this hair brush can last for decades.
Sourced domestically, made in India.