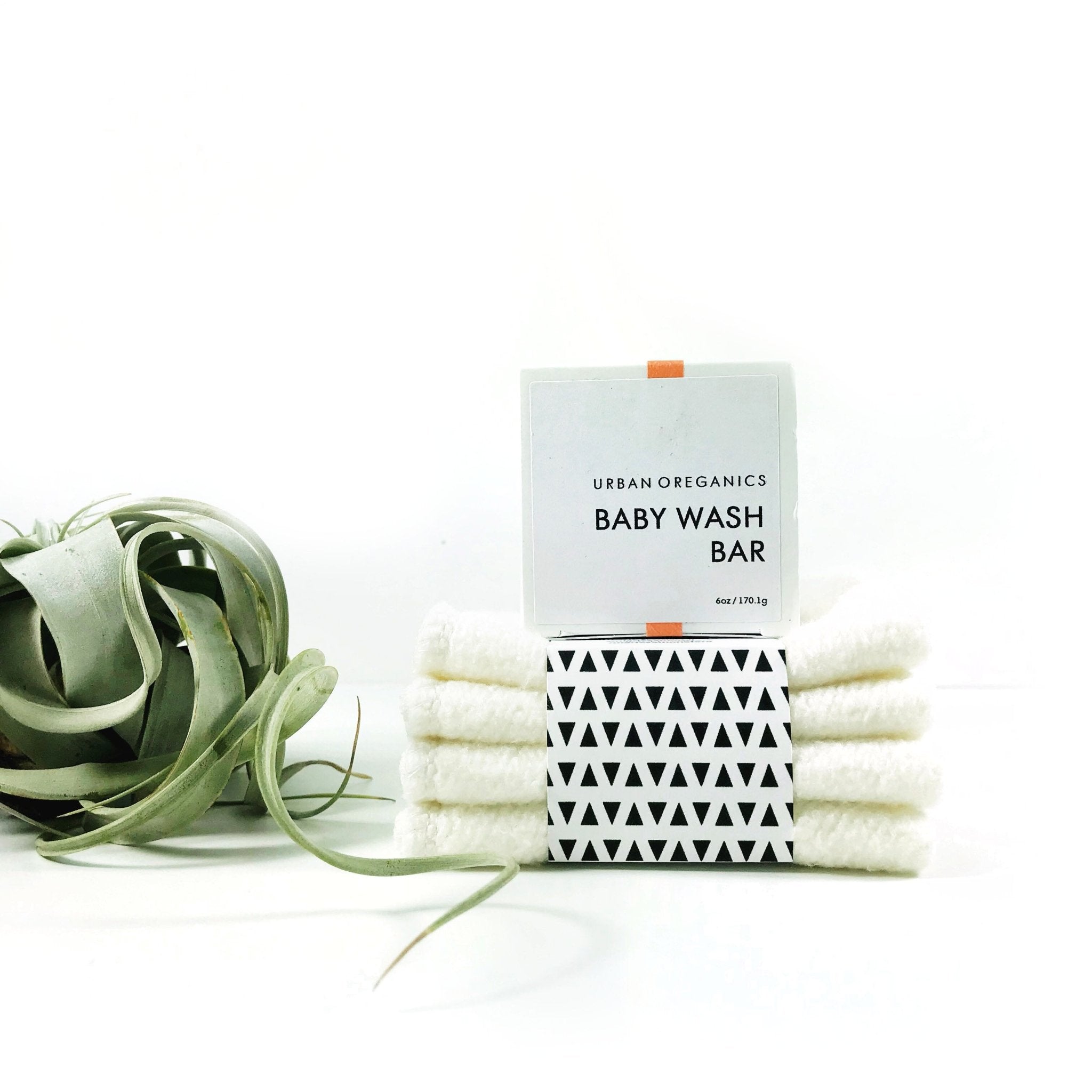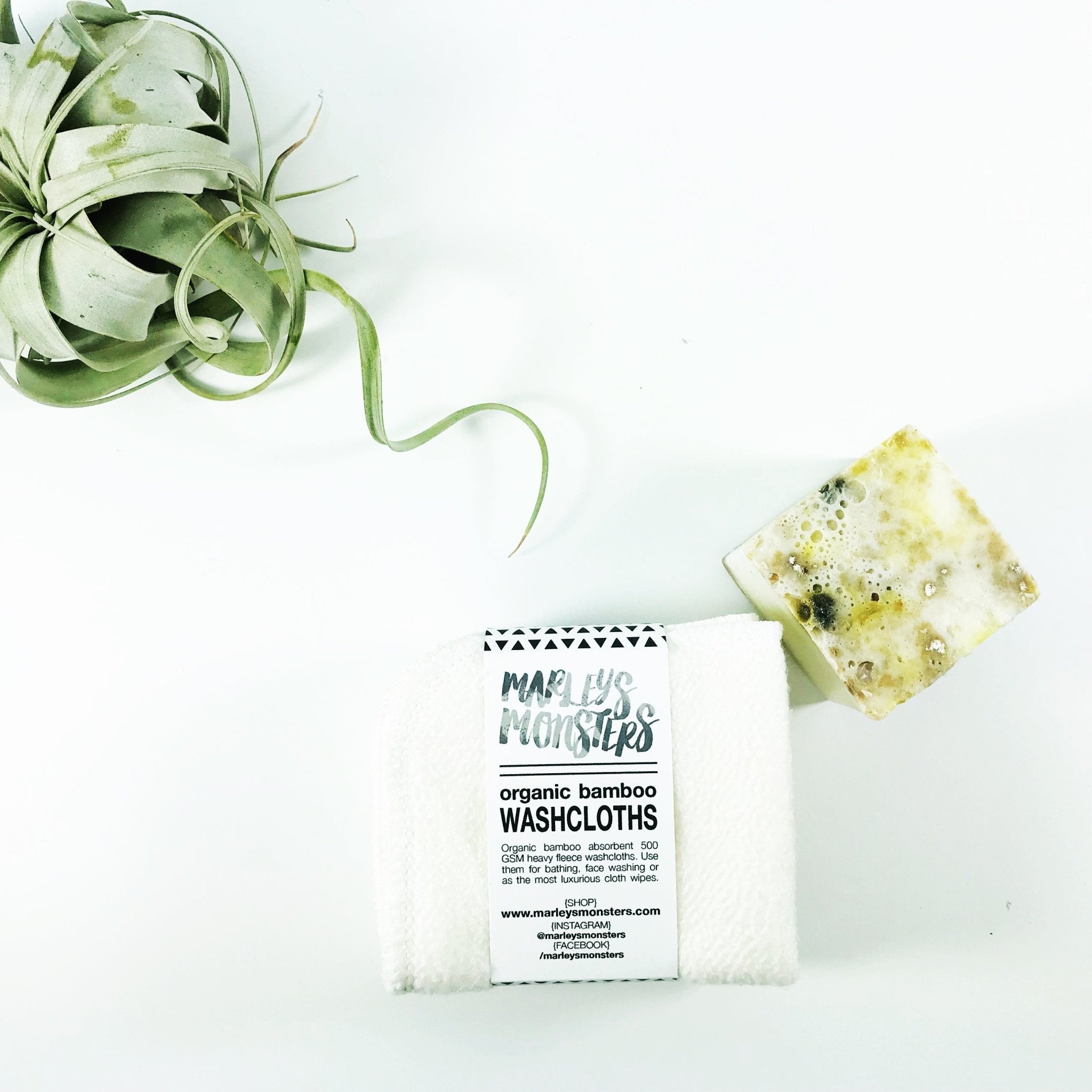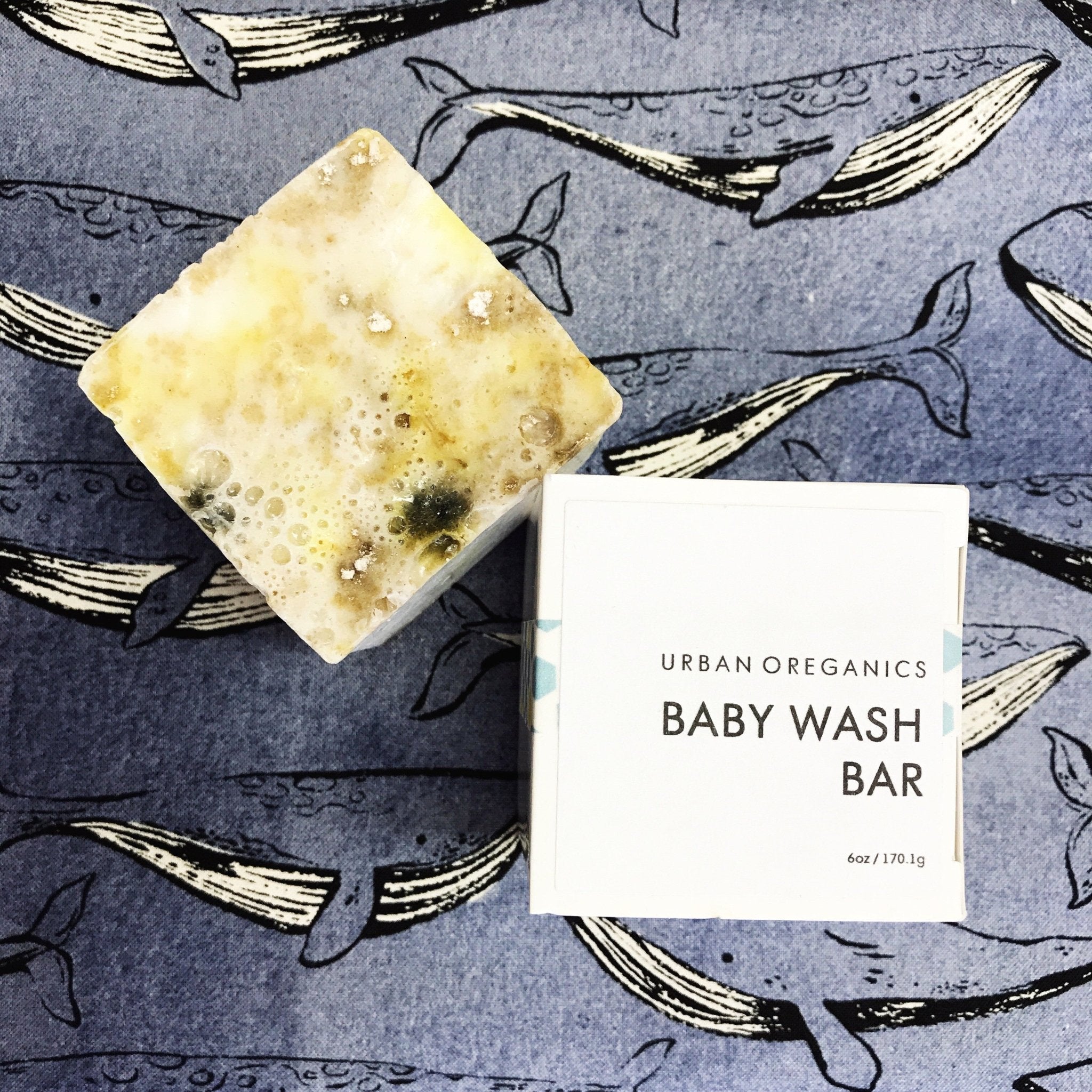 The perfect set for a new little one and family.
This listing includes:
Baby wash is a *mildly scented* calendula oatmeal 2-in-1 shampoo and wash bar. It contains no harsh chemicals and will leave your baby's skin feeling clean and soft. The oils and butters in this wash fully moisturize, so no need to lotion up afterwards. Plus, it will keep your little one smelling fresh all day long.
Ingredients & benefits
pure virgin coconut oil*: hydrates and conditions skin, retains moisture, anti bacterial
coconut milk*: detangles hair, retains moisture
calendula*: anti inflammatory
gluten-free oats*: anti inflammatory, removes dead skin cells, mineralizes dry skin
distilled water
These washcloths are made of a super soft, absorbent bamboo heavy fleece and are approximately 8"x7". Use them as washcloths or the most luxurious Cloth Wipes. Washcloths are pre-washed to prevent shrinking.
The bamboo fleece is natural in color, super soft, dense and absorbent, weighing in at 500 GSM (grams per square meter). It is made of 70% viscose bamboo and 30% organic cotton fibers.
Benefits to our choosing bamboo fabric:
-Bamboo is hypo-allergenic and SUPER soft, which is great for sensitive skin.
-Bamboo is naturally antimicrobial.
-Bamboo requires less energy, water and space to grow than cotton.
CARE + WASHING: Machine wash warm with like colors and air dry.
Edges are sewn for durability and to prevent fraying.