Creating a zero waste & circular manufacturing process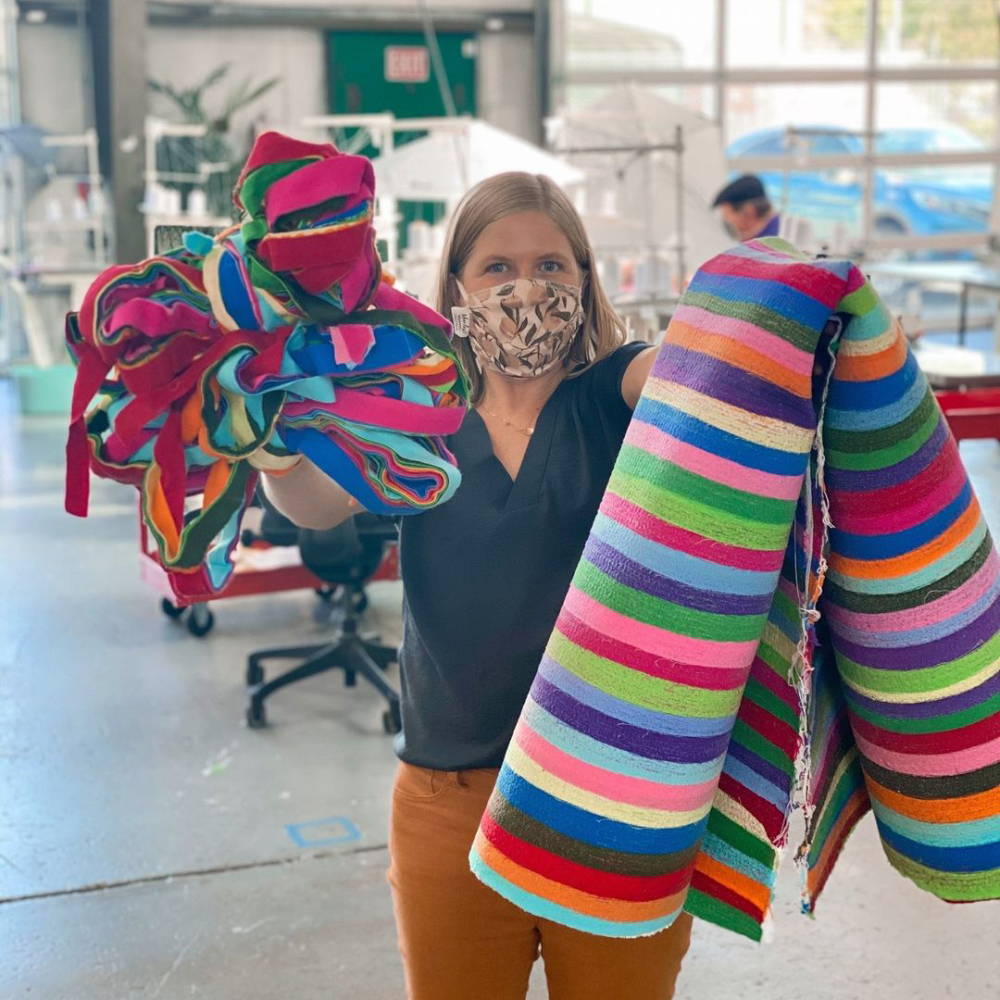 Marley's Monsters produces many reusable textile products, like UNpaper® Towels. These eco-friendly products are incredible tools for people trying to live more sustainably. However, even the most careful production line ends up with scrap fabric. Marley's Monsters turns these scraps into felted fabric–saving more than three thousand of pounds of fabric waste a year from going into landfills each year. The process is time-consuming, but well worth it.
We are dedicated to diverting fabric scrap from the landfill, and one way we do this is by utilizing all the strips of scrap fabric from our cutting tables and running them through a felt loom machine. The machine uses thousands of tiny needles to bind the strips of fabric together. After many layers and passes through the machine, we end up with an extra absorbent fabric we call Scrap Felt.
Each piece is unique, totally upcycled and super versatile!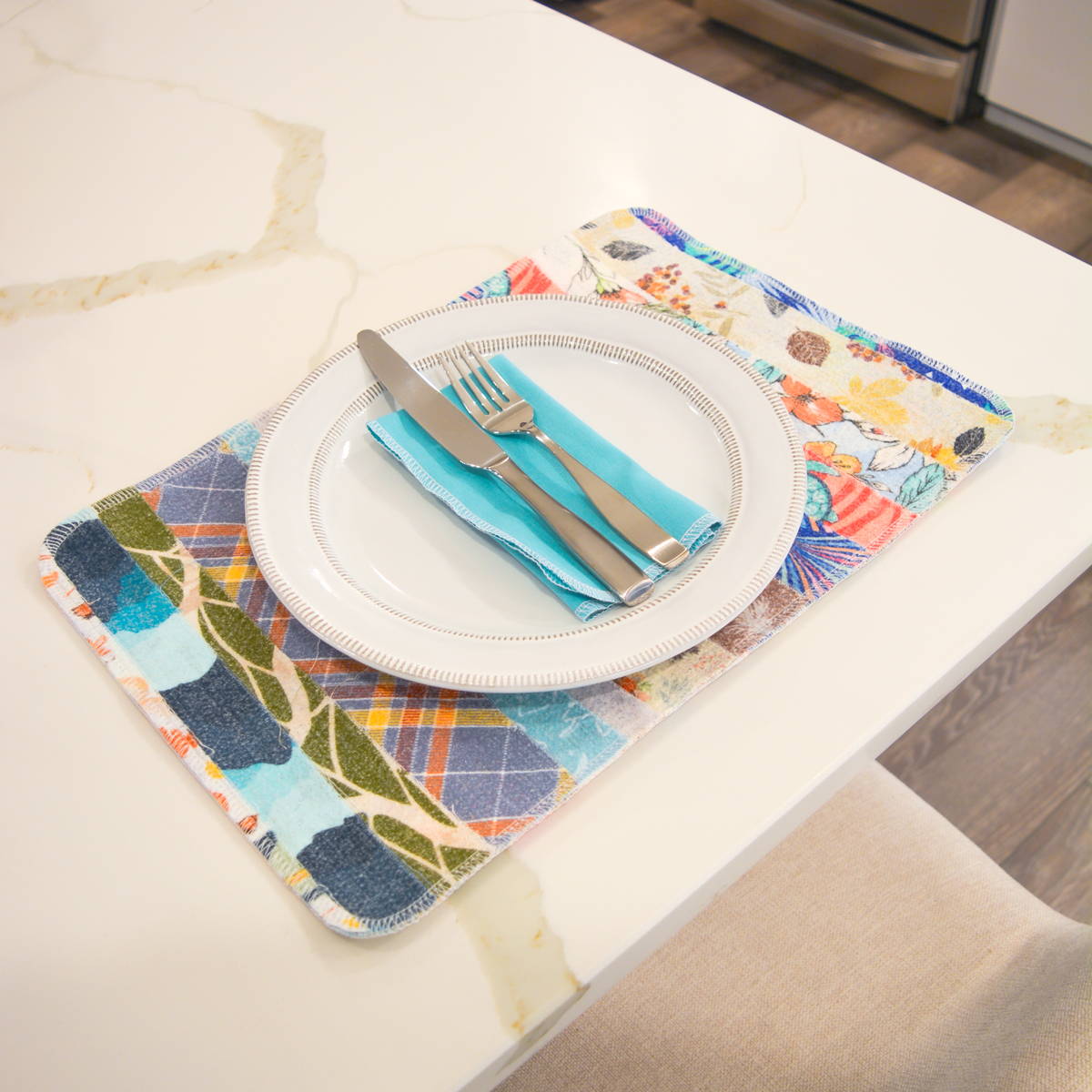 By Hand With Lots Of Love

We do everything we can to reduce our waste as a company by using a felt loom to repurpose fabric scraps from our cutting table into new items, like our Felted Dish Cloth and Scrubbies, to every day essentials from Wallets to Totes. We take pride in using materials that would otherwise be discarded and turning them into beautiful and functional products!