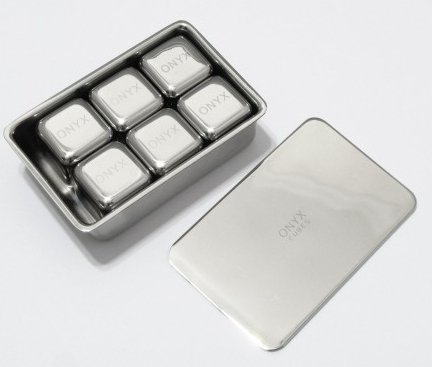 *SALE* Ice Cubes: Stainless Steel - 6 Pack
These 18/8 stainless steel ice cubes filled with distilled water and once frozen, will chill your drinks without diluting them. Cubes thoroughly freeze in 2-4 hours. Great for all types of beverages, from milk in lunch boxes to whiskey. When you are finished, simply wash and put back in the freezer (dishwasher safe).
The six pack of cubes comes in a stainless steel box with sliding lid.
Other recommended uses: cooling soup, treating bruises, cold pack for lunchbox, and on and on.
By Onyx Containers