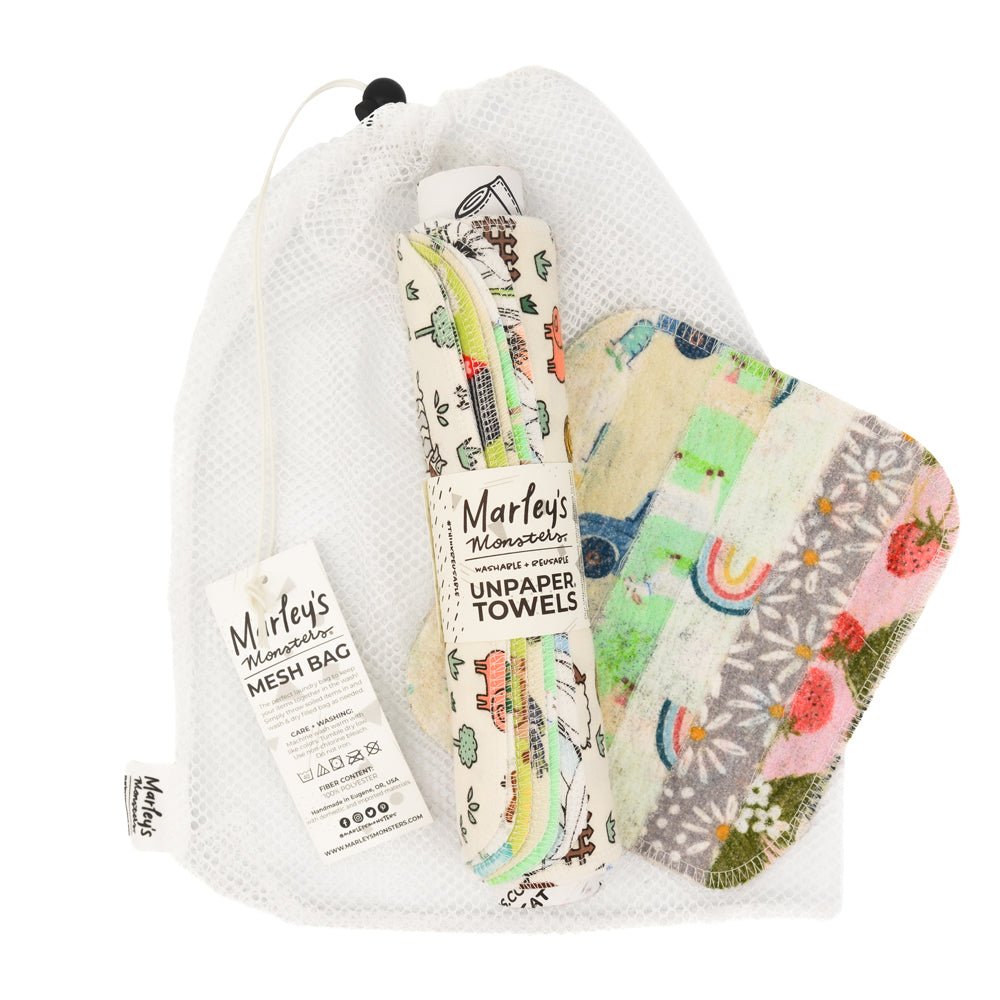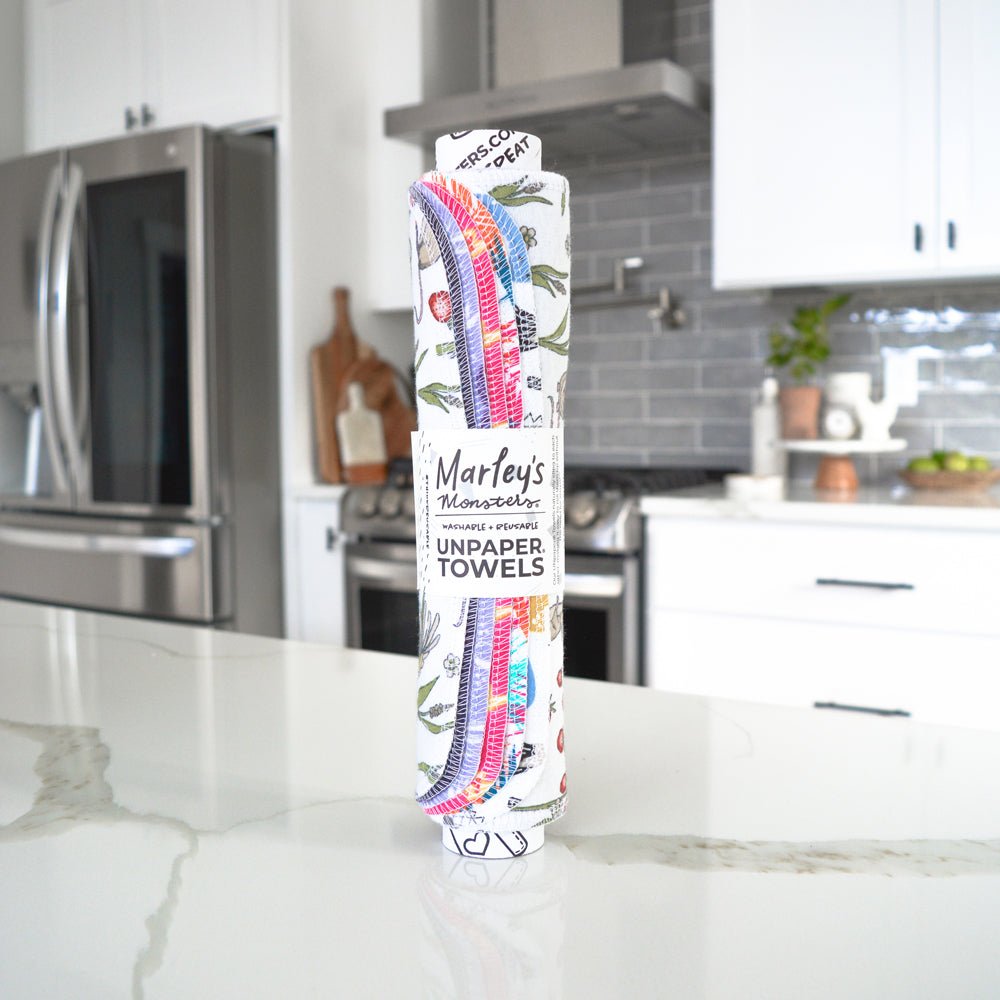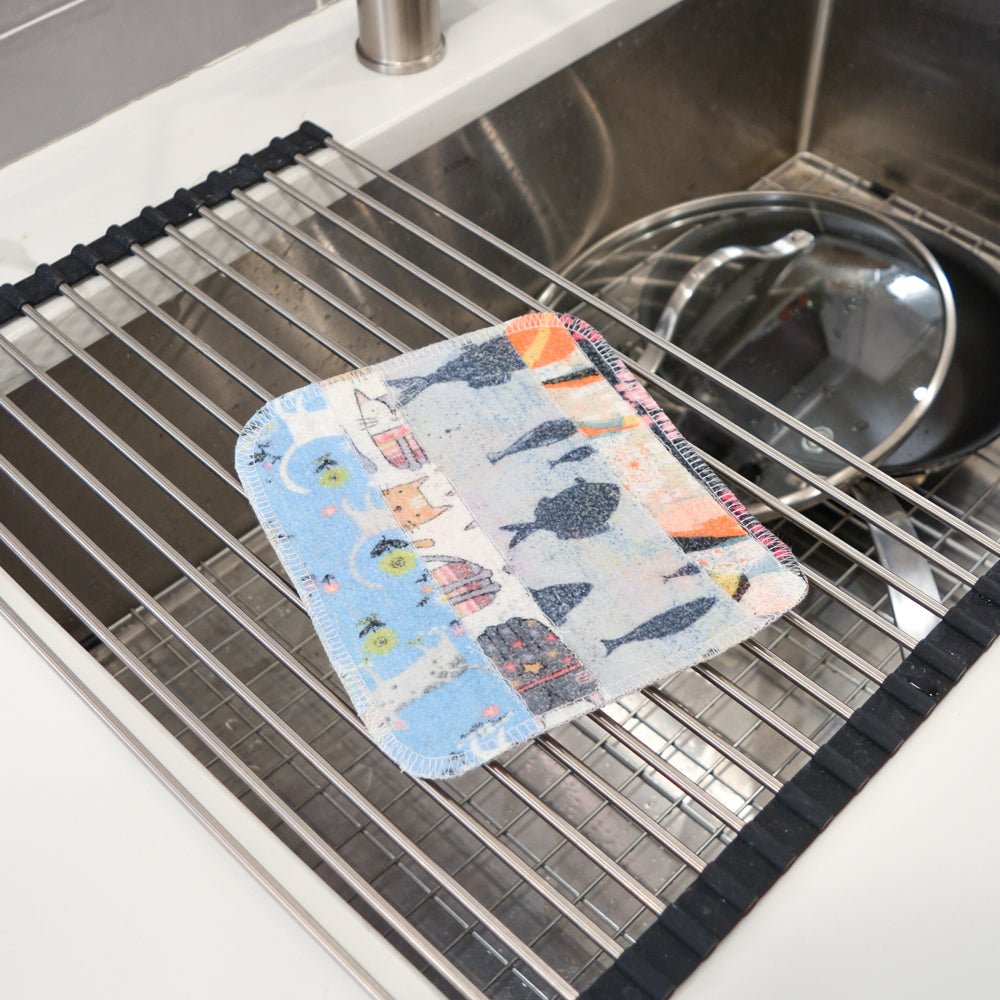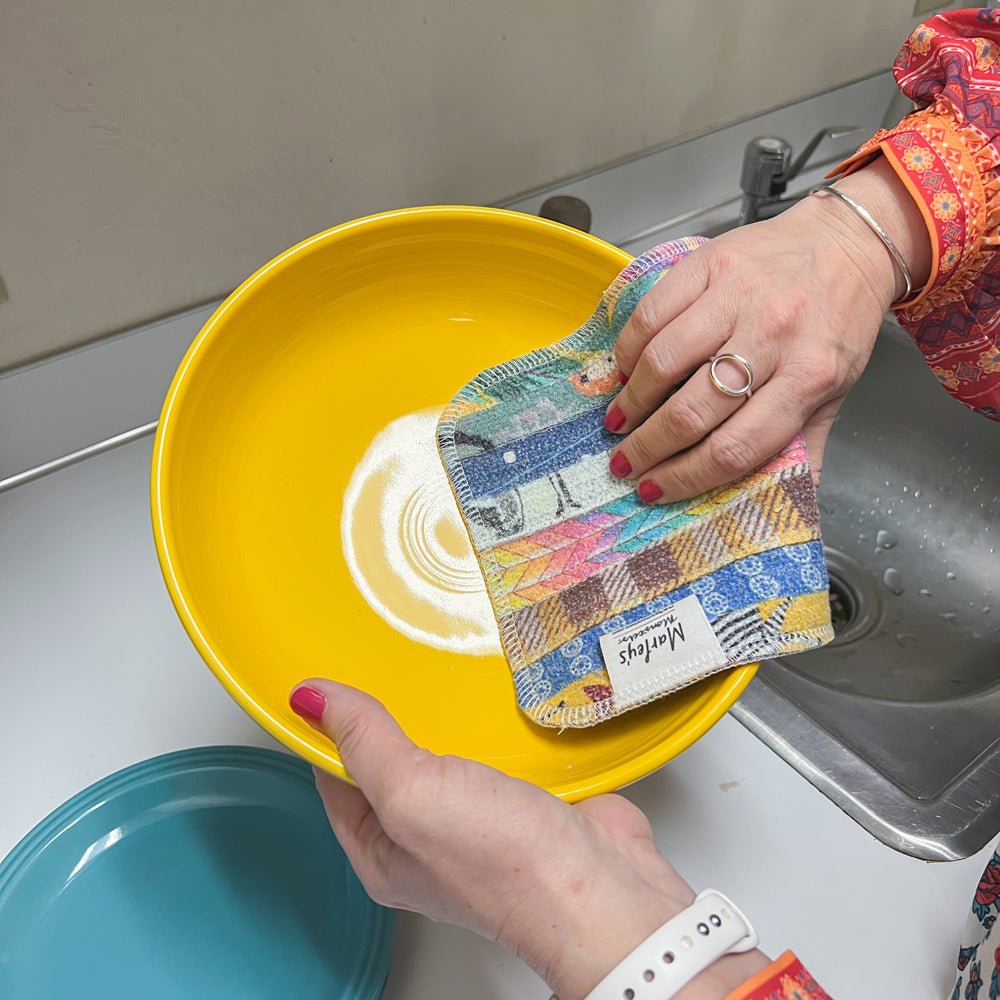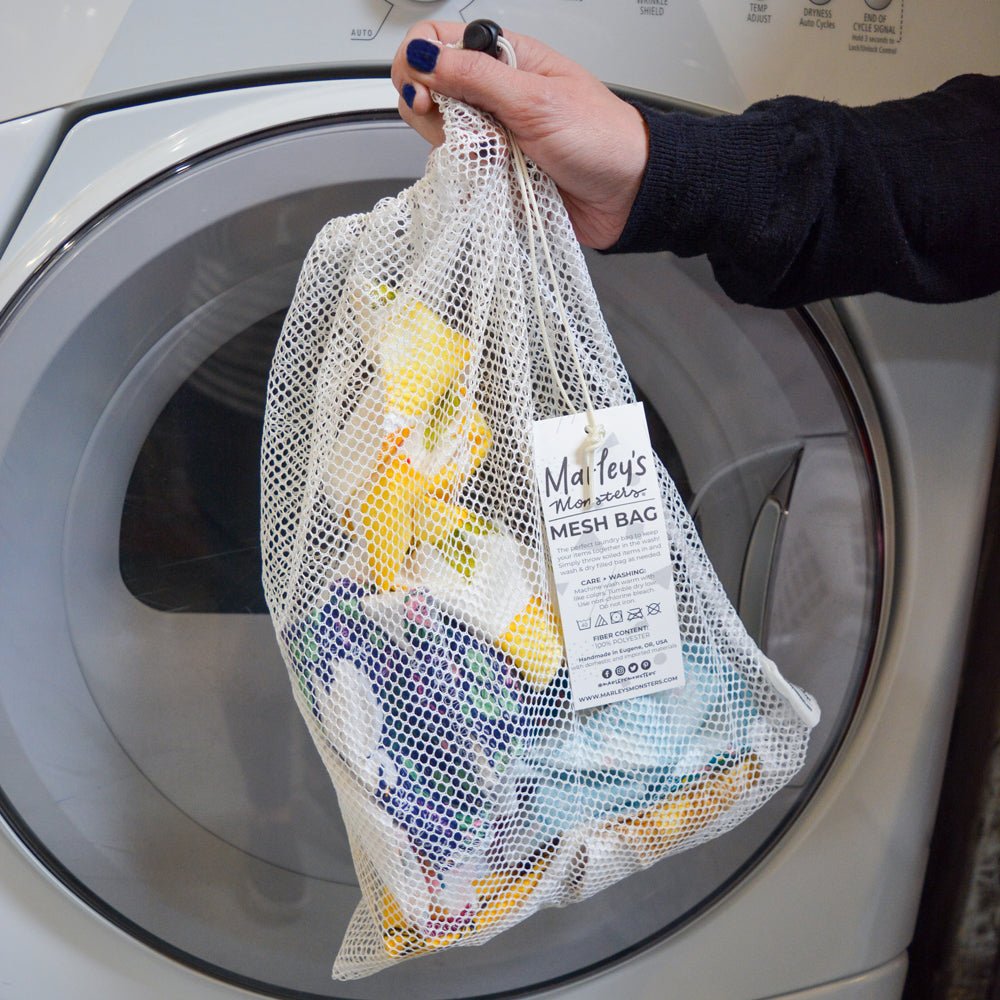 Sustainable Kitchen Starter Kit: Surprise Prints
Bundle and save and make sustainability at home easy with Marley's Monsters eco-friendly Sustainable Kitchen Starter Kit. A handy roll of UNpaper® Towels pairs with a Scrap Felt Dish Cloth and a Mesh Laundry Bag to get you started on your zero waste journey. 
What's in the Sustainable Kitchen Starter Kit?
Rolled UNpaper® Towels - 6 count roll 

Scrap Felt Dish Cloth 

Mesh Laundry Bag - Large
ROLLED UNPAPER® TOWELS: 

6 UNpaper® Towels in Surprise Prints
Rolled on Kraft Paper Tube
UNpaper® Towels are compatible with most paper towel holders.
Each UNpaper® Towel is 12" x 10"
Single-ply 100% cotton flannel
Edges are sewn for durability and to prevent fraying
Absorbency increases after the first few washes
UNpaper® Towels naturally cling together, and roll up on a tube without the need for snaps
CARE + WASHING: Wash before use. After they've been washed, simply stack them up and re-roll one at a time. Collect the dirties in a bin or Wet Bag. Machine wash warm with like colors. Tumble dry low. Use non-chlorine bleach. Low iron as needed.
SCRAP FELT DISH CLOTH: 
Each Scrap Felt Dish Cloth is unique, totally upcycled and super versatile. This truly multi-purpose cloth acts similar to a Swedish Dish Cloth, but you can wash and dry it  with your normal laundry and it won't break down like cellulose. Absorb spills, polish silver or scrub counters!
Measures approximately 7" x 8"




Each dish loth is made from multiple layers of 100% cotton flannel that have been felted together




Edges are sewn for durability



Washing instructions: Wash in the dishwasher or machine wash warm with like colors, tumble dry low or air dry.
MESH LAUNDRY BAG: Mesh Laundry Bags are specially designed for washing delicate or small items in the washing machine. They are made from a durable, breathable mesh material that allows water and detergent to pass through while protecting the contents from damage or tangling during the wash cycle. 
Large

 

Mesh Laundry Bag measures 12" x 15"
Great for UNpaper® Towels and Cloth Wipes
Fits perfectly inside our Wet Bag 
CARE + WASHING: Machine wash warm with like colors, dry in dryer. 
All items are handmade by Marley's Monsters in Eugene, Oregon.