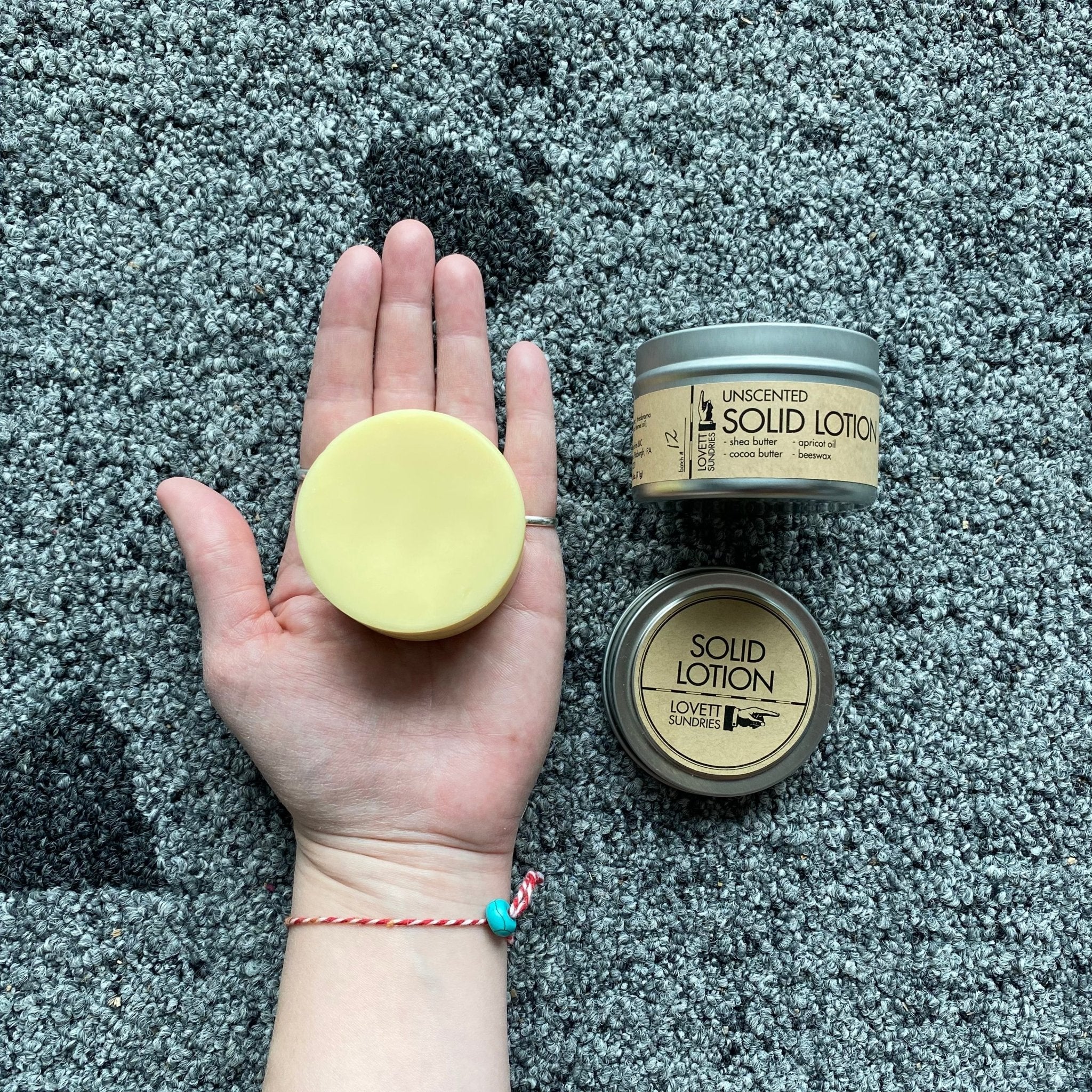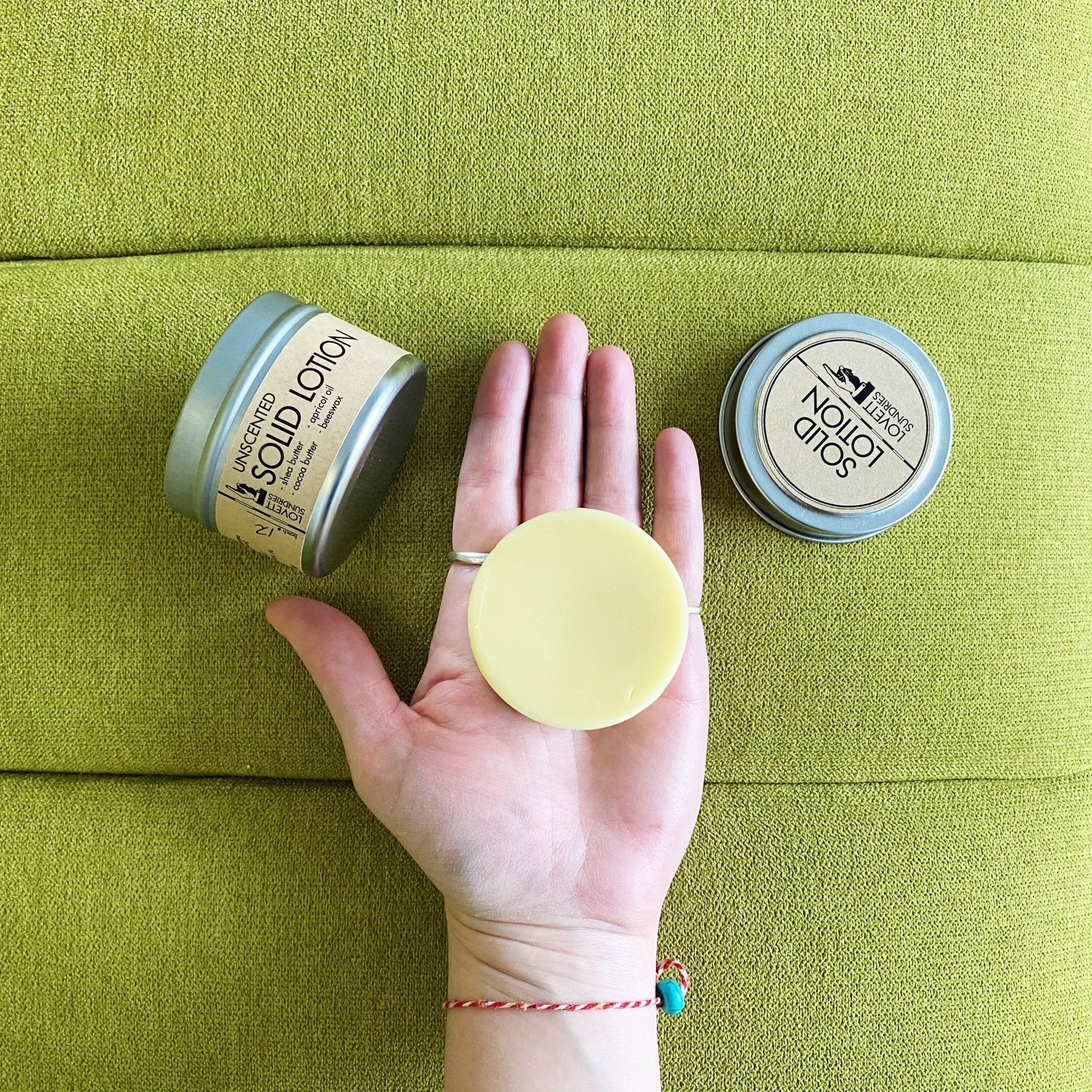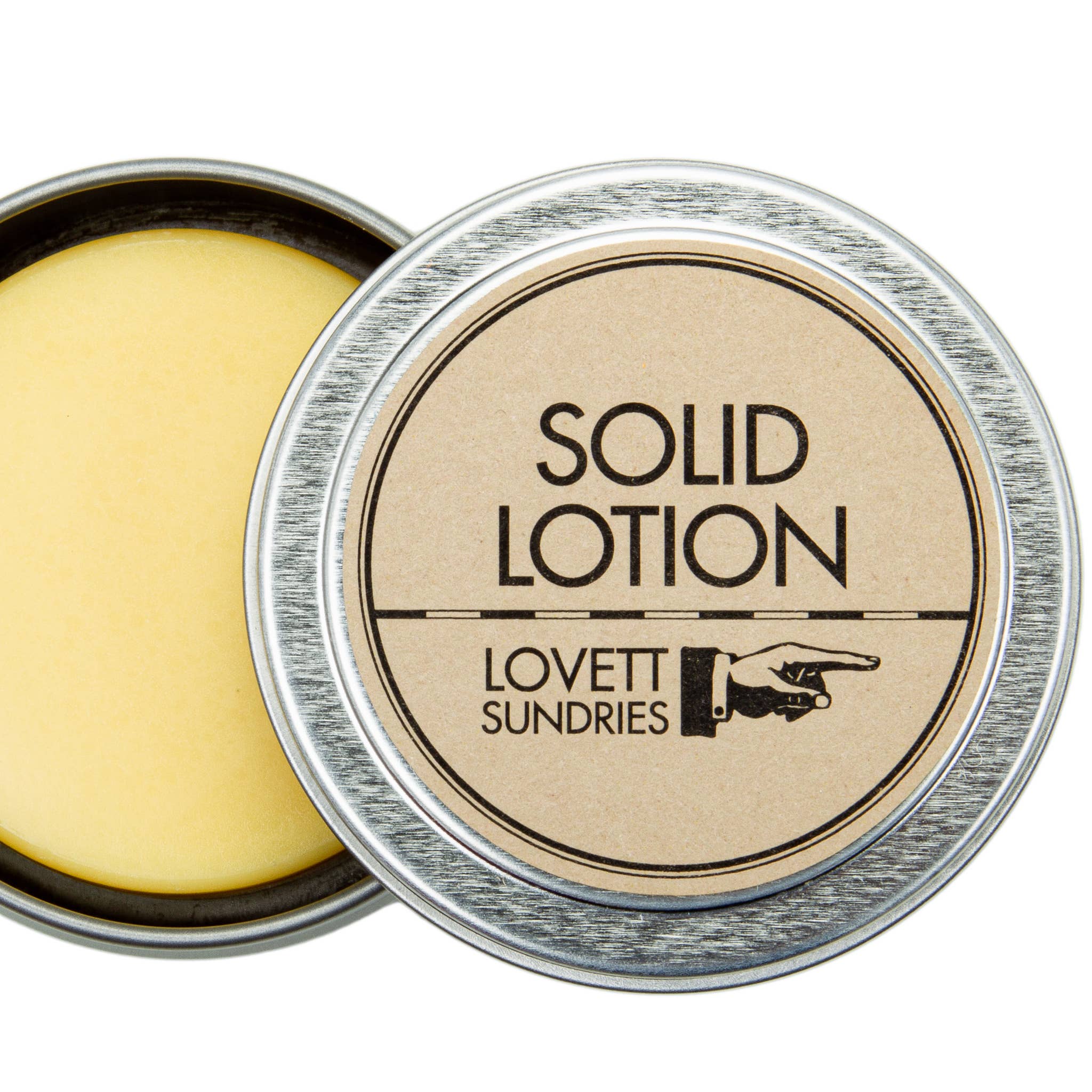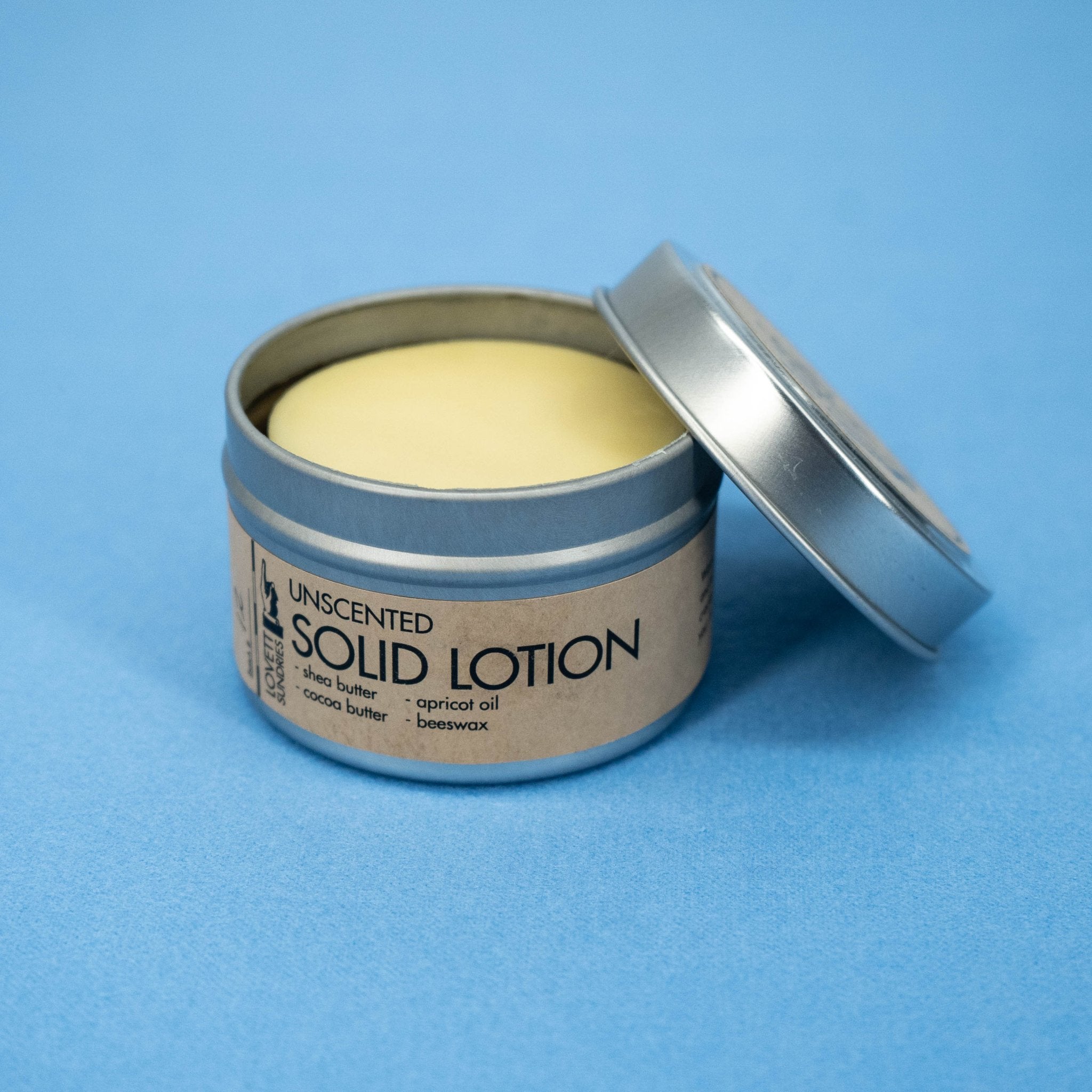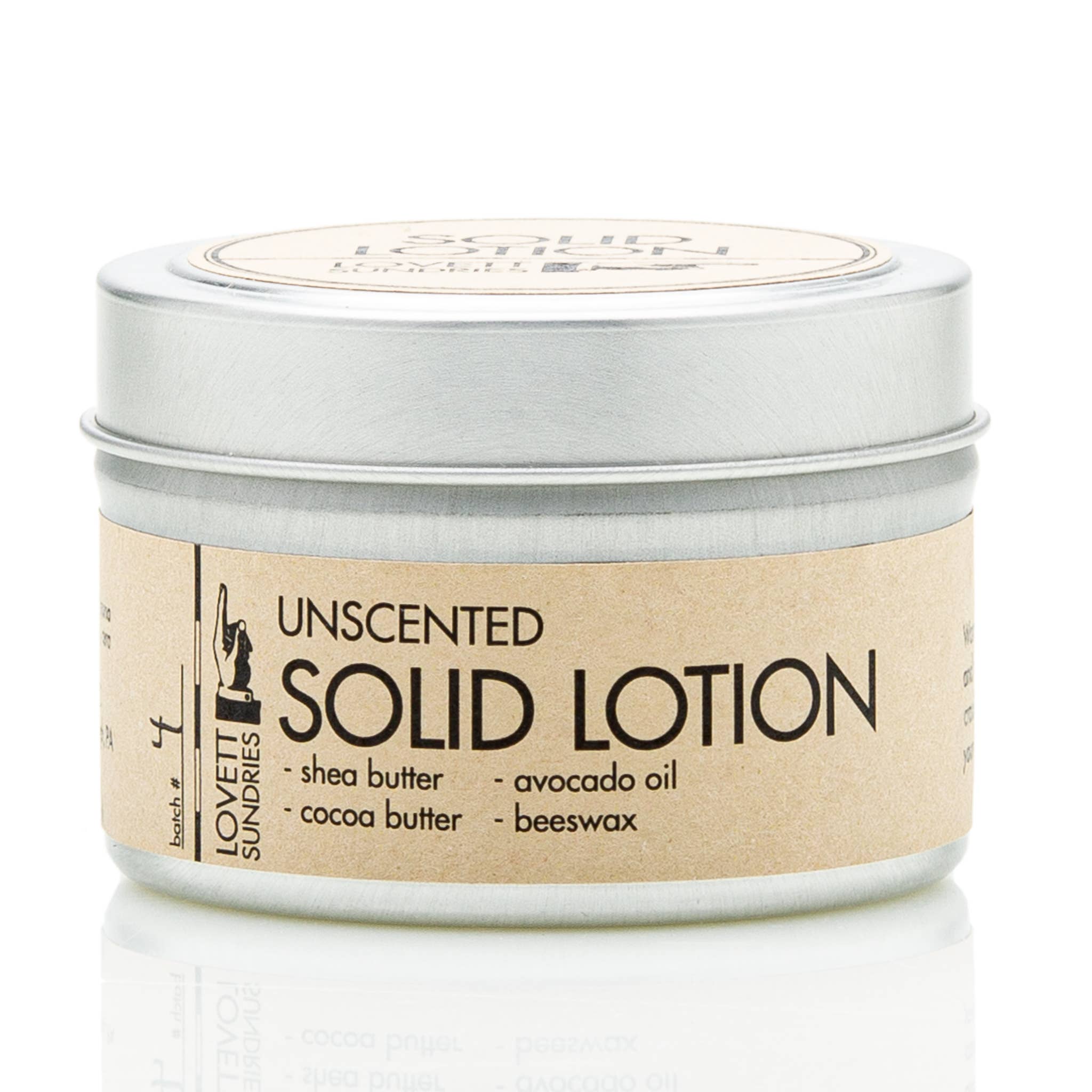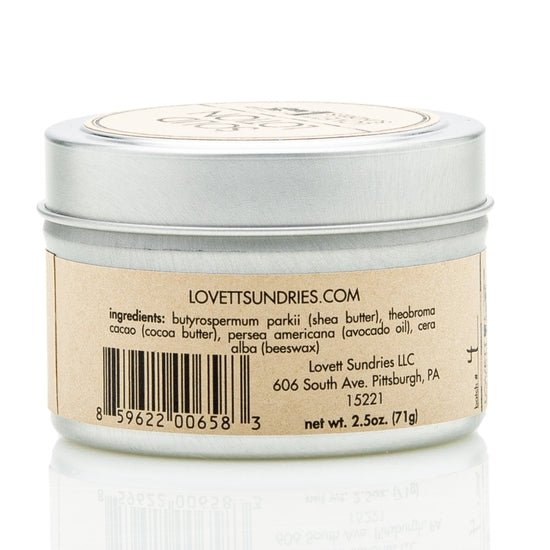 *SALE* Solid Lotion: In Tin
Looking for an alternative to body lotion in a plastic bottle? This solid lotion bar is a great way to eliminate a bottle from your routine. Store it in the recyclable metal tin and repurpose the tin when bar is gone.
Warm this solid lotion bar in your hand and rub it anywhere your skin is dry or cracked. The silky butters will melt into your hands, feet & elbows like magic.
Ingredients: Shea butter, cocoa butter, avocado oil, beeswax
Net wt: 2.5 oz (71 g)