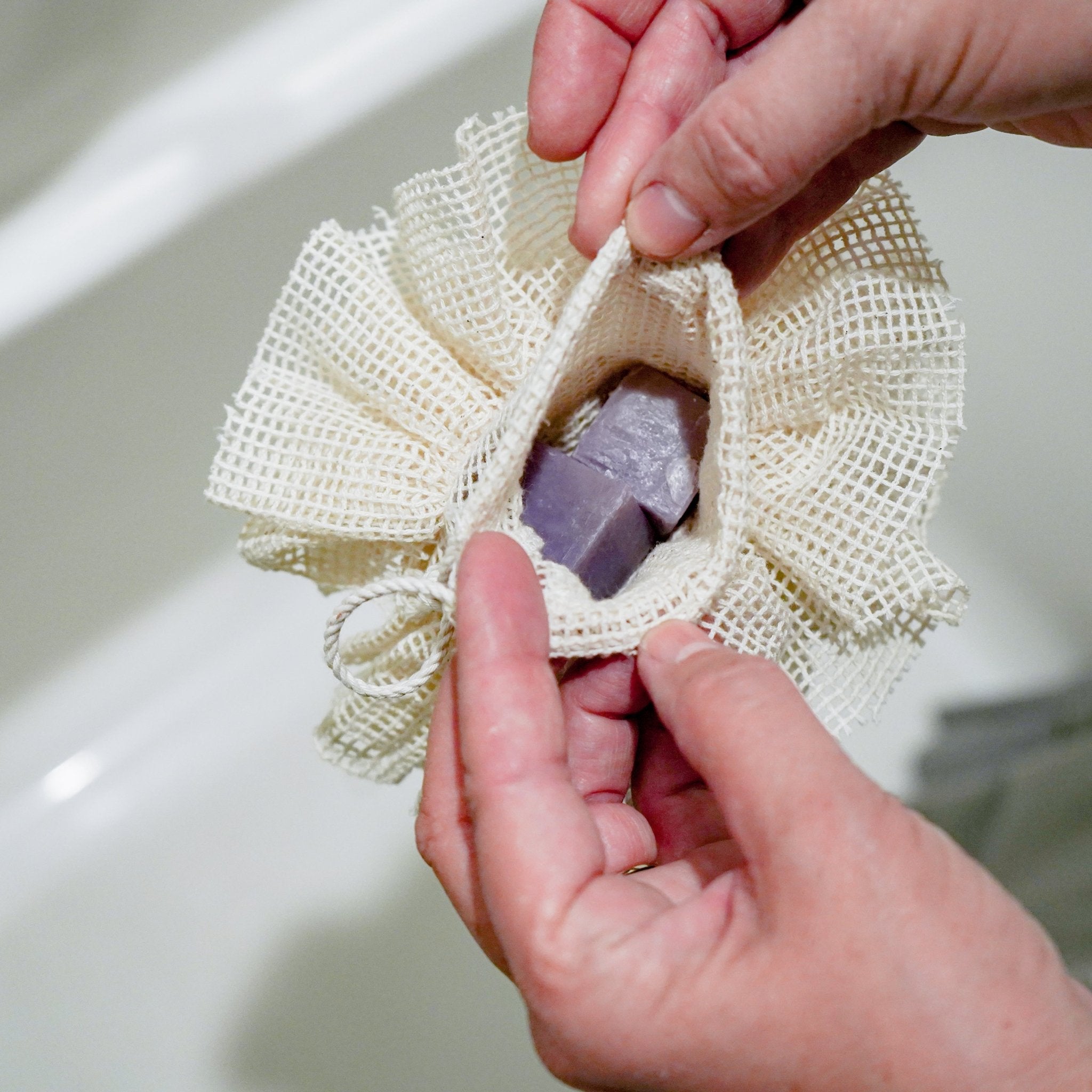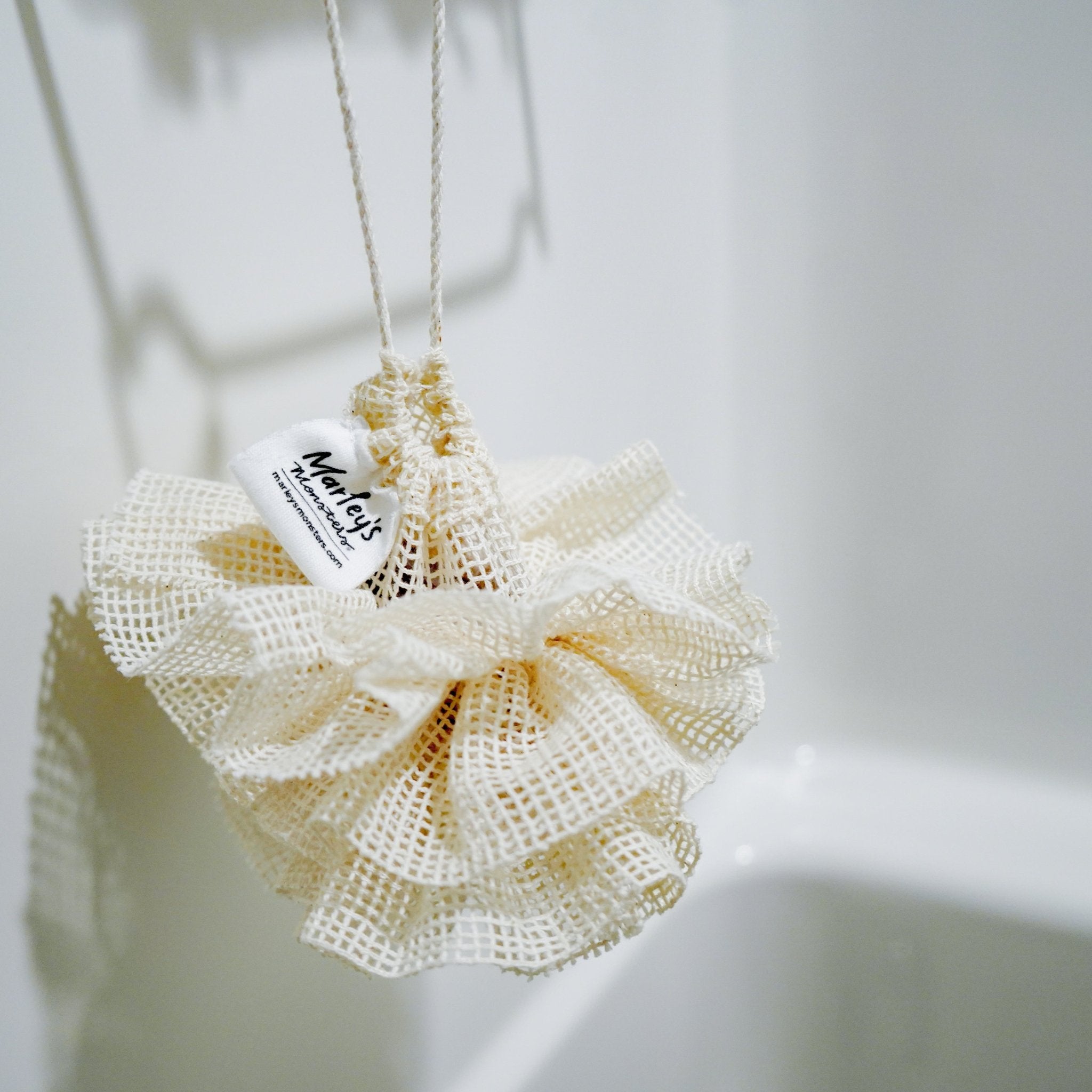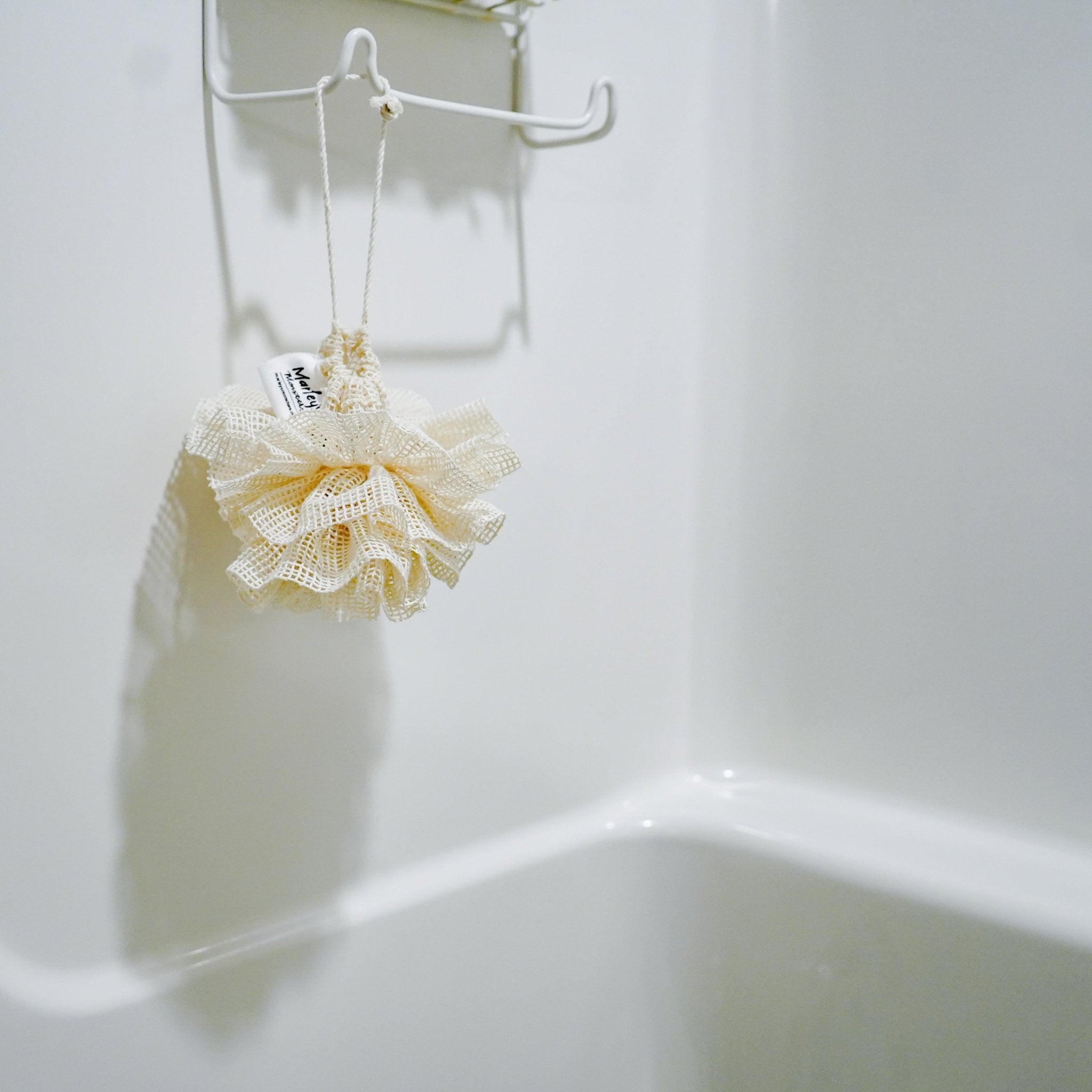 Soap Saver Pouf: Organic Cotton
Organic mesh ruffles surround a mini soap saver bag to create the world's first Soap Saver Shower Pouf! This revolutionary Pouf is totally plastic free and can be used in the shower, or in the kitchen for dish washing.
100% unbleached organic cotton mesh
Inner soap saver bag with drawstring
Pouf is Handmade by Marley's Monsters in Eugene, Oregon. Organic soap is made by ecomended in Arizona.
Soap ingredients: olive oil, soybean oil, coconut oil, corn oil, sunflower oil, organic shea butter, water, sodium hydroxide (lye), natural fragrance, natural color.