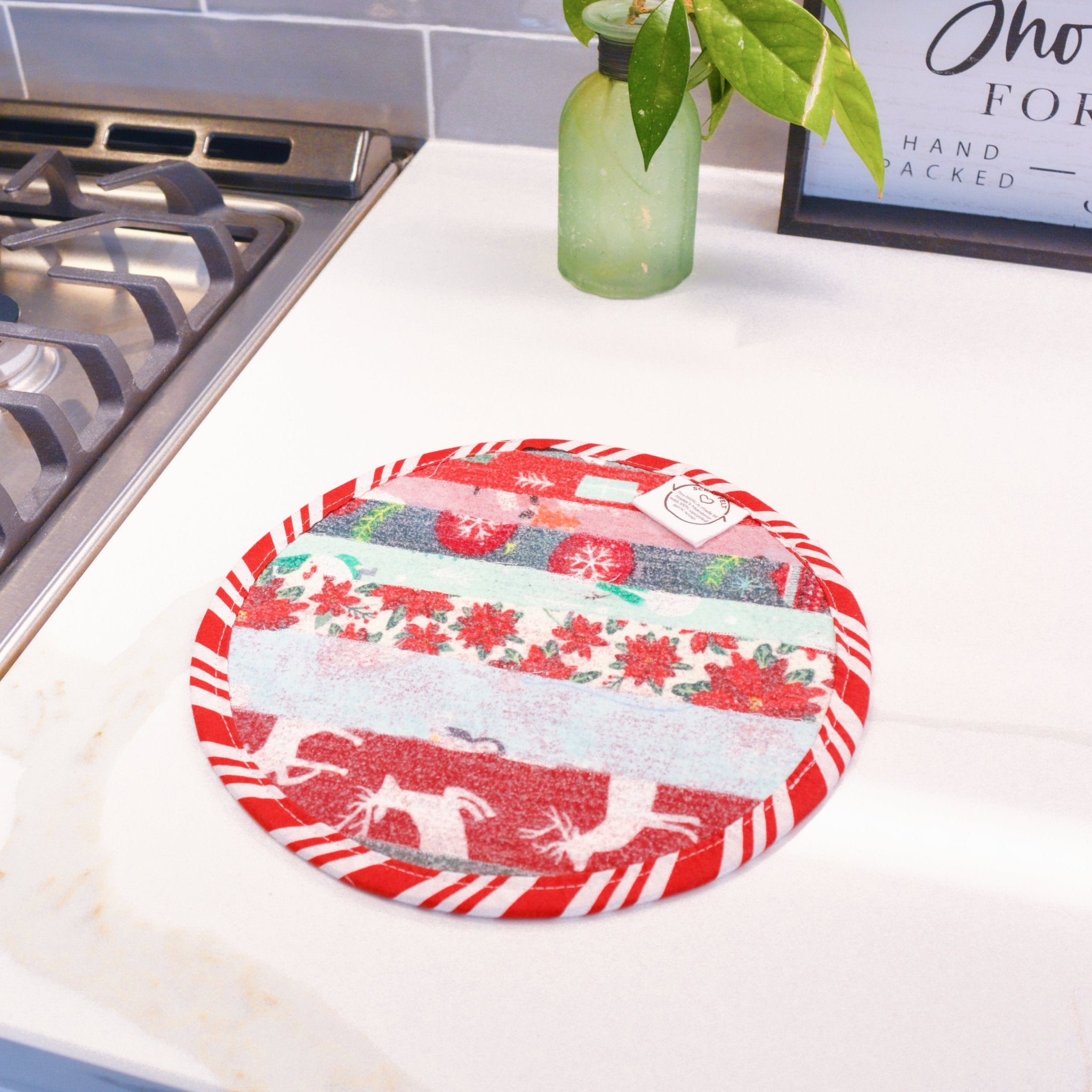 Scrap Felt Trivet: Funky Christmas
We felt multiple layers of our seasonal Funky Christmas fabric scraps together to create one of a kind Trivets. The red and white striped "Candy Cane" edging gives a modern feel, and protects edges for long term use.
Wikipedia defines a Trivet as "an object placed between a serving dish or bowl, and a dining table, usually to protect the table from heat damage." Protect your counters from heat, or use as decoration, or under a potted plant. Striped edging may vary in size.
About the Trivet:
Measures approximately 10" circle
Double layers of felt to prevent heat transfer

100% cotton flannel Scrap Felt

100% cotton red and white striped cotton fabric trim
CARE: Spot clean as laundering may change shape and texture.
Handmade by Marley's Monsters out of felted, upcycled scrap fabric.